Our knowledge and experience will help you understand and fine-tune the performance of your property portfolio. And the best part it won't cost you a cent!
A property portfolio needs to perform consistently over time to ensure your financial and lifestyle goals are being achieved. We can provide you with a comprehensive review of your entire property portfolio, completely free, to identify if you are track to reach your goals.
Regularly analysing the performance of your property portfolio is crucial to ensure that it is achieving the desired outcomes. Property markets change over time and this can significantly affect the overall return on your investments. This fluctuation can prevent you from achieving your goals. Sitting on your hands and doing nothing is a poor strategy if you wish to continue growing your wealth and identifying value add opportunities.  Instead, regularly reviewing performance and taking action accordingly is recommended to ensure you are on the right track.
We recommend you get a review if you have never had one, haven't had one in a while or would like the answer to these questions.
Are you following the correct property investment fundamentals?
Do you know what percent your property is growing at per annum?
Do you know what the key drivers of capital growth are in the area and do they exist?
Is there value add opportunities that you current properties could provide that you are not taking advantage of?
Did you buy what you thought was a 'great investment property' only to realise it has had little or no growth over a certain period of time?
Could you invest your money elsewhere and generate a higher return on your investment?
Our Portfolio Review Service includes a detailed desktop analysis and property report for each property covering a wide range of key factors including:






Once we have analysed your properties and assessed external factors such as supply and demand in the area, current and planned infrastructure, population growth, employment opportunities and land availability we are able to provide recommendations. Recommendations can include:
Whether to hold or sell

How to significantly increase the value of your property
Gain a considerable uplift in rental return
Property types and locations to consider adding to your portfolio.
By conducting a full review of your current portfolio (this can include your principal place of residence) we can identify what opportunities there may be for future growth and provide options for your consideration to achieve it. In this way, we are able to assist you in maximising your future wealth.

We are a truly unique property advisory firm with a proven track record. Our award-winning team at National Property Buyers are all investors and treat every property transaction as if it was our own property.  Why not lessen your stress and make our combined 50+ years of experience your advantage and engage one of our Property Consultants.
Total Value of Properties
Case Studies
Below is a selection of case studies on helping clients grow their wealth through property investment.
Helpful Blogs
Read our blogs that will help you manage your investment properties.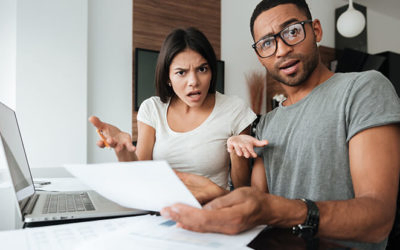 The heady excitement of purchasing your investment property has passed and now it sits in the background and just keeps ticking away. But don't forget your investment property is a business and you should run it like a business. There is key information as a landlord...
read more