Buying Anonymously
Discretion is the name of the game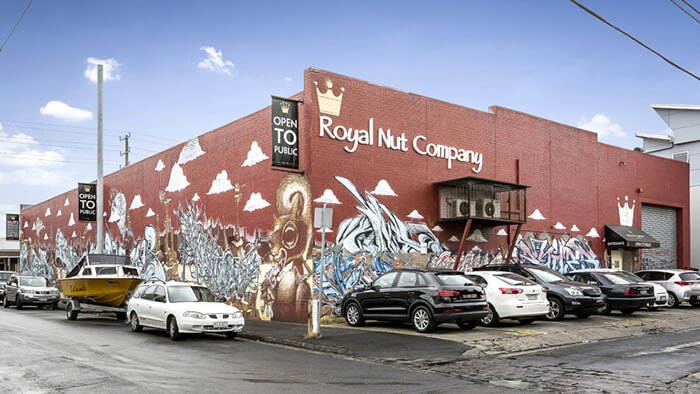 Suburb: Brunswick
Client Type: Commercial Buyer
Service: Negotiate (Auction Bidding)
Purchase Price: $2.76 million
Property: Tenanted Factory
Sometimes you can't openly negotiate for a property you wish to purchase.
There can be situations where your privacy is paramount, or it would be a disadvantage to you if the vendor knew you were the interested party. In these situations, you need to purchase the property discretely. A Buyer's Agent is a great way to retain your anonymity for as long as possible whilst having a skilled agent represent you at all times.
In this particular situation, our client wanted to purchase a factory from an estranged family member. During the campaign, we inspected the property and advised the selling agents we had an interested party. We needed to be kept informed of the sales campaign to ensure the property didn't sell from underneath us due to an enticing pre-auction offer. However, we had to keep our client's identity protected at the same time without raising suspicions.
On auction day we were in attendance. Our client was on the phone at a discrete location nearby. We had discussed strategy and the ideal scenario was to have the property sell to us under the hammer and therefore under auction conditions. However, we had contingency plans in place in case it passed into us. Our client wanted the keys and wanted to sign the contract himself on the day!
The property was announced on the market and sold to us under the hammer. As the factory was tenanted and operational we relocated to a nearby café. As soon as we put our client's name on the contract the selling agents reacted. They knew their vendor would be displeased. The vendor at a separate location, once informed, refused to sign.
The auction was conducted just after lunch and it took two of us until 6:00PM to work with the selling agents to get the vendor to sign the contract. Robust discussions were held, terms and conditions of an auction were reiterated and eventually, the common goal of getting the best results for our different clients had them both signing on the dotted line.
It really depends on the situation how we handle buying property discretely.  A client can give us "Power of Attorney" and we can sign contracts on their behalf, or they can purchase in the name of say, a relative, close friend or business partner if their name cannot (or should not) be revealed, adding the words "And/or Nominee". In these circumstances, the purchaser can then exercise their right to "nominate an additional or substitute purchaser" later (but before settlement). It is definitely worth speaking to a Buyer's Agent to find out what the best strategy is for you or watch this short (4 minute) video to gain further insights to buying anonymoulsy.
Book a Complimentary Consultation
If you would like to find out more about how we can help you buy anonymously take advantage of our free, one hour consultation. 
Or not ready to chat then read more about our Buyer Advocate services.