Buyer's Agent Fees
We can help you save TIME, STRESS and MONEY when purchasing YOUR ideal property
"How much are Buyer's Agent's fees?"
is one of the most common questions people ask us when they first contact National Property Buyers.
"Are Buyer's Agents worth their fee?" usually follows…
Australian's love property and most people believe they have a pretty competent understanding of the market. But buying property is never as easy as it seems. In fact, it is fraught with many risks and pitfalls.
Buying a property, either as an owner-occupier or as an investor, will likely be the biggest financial transaction you will ever make. You're purchasing something worth millions of dollars; hundreds of thousands at the very least. And that's just the financial cost. There's also the emotional investment to think about: you're buying your dream home or purchasing a property to grow your wealth to create the life you want to live.
Everyone knows someone who made a bad purchase that has cost them an enormous amount of money. Or someone who spent months or even years missing out at auction or having offers knocked back and eventually had to settle on something they're not happy with. Or someone who has simply paid far, far too much, so
Is the fee worth it?
Absolutely – we see it time and time again.
When you're about to spend so much money on something that has such an enormous impact on your life now and into the future, why wouldn't you seek expert support to help you buy the best option?
The Buyer's Agent fee spent to engage National Property Buyers' to search, assess and negotiate the purchase of your ideal property is the best investment you can make.
What will our Buyer's Agents do for you:
Save you money
It may be a surprise, but property purchasers put themselves in a better position to save money on their property purchase by investing in a Buyer's Agent. Although you will spend a fee, you will get access to years of experience and expert knowledge that will give you a huge advantage over other buyers.
Buyer Agent's carefully assess recommended properties and establish a price guide to ensure you don't over pay. Securing a good deal starts with this assessment.
Many thanks to Rob Di Vita for his great work in helping us secure our family home.
We had initially wanted to place a higher offer, but Rob convinced us that we needn't to so thank you Rob for saving us a bit of $$. Rob was friendly, approachable, efficient, knowledgeable, flexible and communicated well throughout the process. Would certainly recommend his services!
Buy faster and avoid price increases
80% of NPB clients purchase properties within 45 days (on average) of engaging us.
The national average to buy a property, from beginning the search to signing the contract, is about six and a half months. In that time property prices rise and you could end up spending more money.
Take this real life example of a two bedroom Brunswick apartment purchased by NPB for $458,000 in September, 2016, compared to buying on your own.
| | NPB Client | Going It Alone |
| --- | --- | --- |
| Search time | 5 weeks | 6.5 months |
| Percentage increase of median price in suburb during search time | 1.1% | 4.9% |
| Raw dollars of percentage increase, compared to purchase price | $5,038 | $22,442 |
| Buyer's Agent fee | $9,900 | N/A |
| Total cost: | $467,900 | $475,404 |
Time in the market is one of the most crucial factors when buying a property. The longer you spend looking for a property the more prices are likely to increase. The more prices increase, the further away you get from purchasing the property you really want.
Buyer's Agents find your ideal property and they find it quickly, ensuring you don't spend any more time or money than you need to.
Provide expert negotiation
Negotiation is arguably the most difficult stage of the buying process. Inexperienced buyers are matched against a selling agent who negotiates transactions every day and will work as hard as they can to get the best result for their client, the vendor. Sounds unfair, doesn't it?
NPB Buyer's Agents negotiate the best outcomes for their clients every day. They are in your corner and will fight hard to secure your ideal property for the lowest possible price and best conditions.
It's been such a pleasure dealing with Antony throughout the whole negotiating process. As first home buyers who have finally found the right property, having him on our side proved to be invaluable as he advocated for us tirelessly and with great expertise.
He's worth every bit of his weight in gold!
Eliminate costly mistakes
Property is simply too expensive to make mistakes.
Investors put their money into property to get a return through steady capital growth and good rental return over time. Sounds simple enough. But they have to invest in quality property.
Too often, property investors make the wrong purchase decisions. They don't do enough research or analysis or are persuaded to buy the wrong type of property. There are so many factors that determine a property's value and potential to increase in value. Being unaware of just one of these factors can be the difference between buying a great property and a bad one.
For example, a common mistake investors make is buying an apartment in an area that has multiple high-density dwellings either under construction or in the planning stage. Once these dwellings come onto the market supply increases and it's harder for other property to grow in value.
This is the type of valuable information that a Buyer's Agent will uncover through their research and investigation; information that will allow you to make the best investment decisions.
Our Buyer Agent's are able to identify properties that are more likely to perform above the market average.
Stop buying on emotion
Buying a property is a hugely emotional undertaking. It's absolutely understandable that you seek to get the home you want that fits your lifestyle. It's not called a 'dream home' for nothing.
But allowing yourself to be overcome by the emotion of buying your dream home can cost you money. It's not uncommon for buyer's to pay more than they have or more than the property is worth when they become frustrated, desperate, or too caught up in the moment.
An experienced Buyer's Agent will take the emotion out of the process for you. They will act as your independent advisor and ensure you don't make any decisions that result in paying too much for the property.
During the final price negotiations, they are aware you may have a higher budget but they will only put forward realistic offers, low enough to secure the contract or entice the vendor to make a counteroffer with the aim being to buy your dream home for the lowest possible price.
Save you time
Buyers can spend hundreds of hours looking for a property. All house hunters accept they will spend a long, long time searching and inspecting properties until they find what they're looking for. 
Searching for a property could take up to one or two hours a day. 15 or 20 minutes here and there during the day and an hour a night. It adds up quickly. Going to inspections can take another three or four hours out of the weekend, depending on where the property is located. 
It's not unreasonable to assume that people can spend between 5 to 10 hours a week looking for property. Over the course of the average time of six and a half months to buy a property, that can add up to over 180 hours of searching and inspecting. But it doesn't have to.
Engaging National Property Buyers means you get your time back. Your nights and weekends are free from the constant worry and stress that you're missing properties – you will have an experienced professional doing all the legwork and taking care of everything for you.
Buy you your ideal property
We buy you the best property for your circumstances. NPB Buyer's Agents are so rigorous in their search that less than 5% of properties are selected for inspection. That includes stock both publically and privately listed for sale, which is termed 'Off Market'. They will only source the best properties that fit (or exceed) your criteria.
This incredibly thorough assessment ensures that you secure property that has the strongest potential for capital growth, putting you in the best possible position to grow your wealth through property and if you so desire, to buy again.
I was uncertain of using a buyer agent at first, I thought it was expensive I thought can manage it by myself. However, it was way too difficult trying to buy a property from overseas without ground support.
I couldn't successfully purchase a property after whole year searching on my own.
Working with Antony started with an auction he performed for me. Because of my lack of knowledge of the property market in Melbourne, I set an unrealistic target price which of course ended up unsuccessful. He was spot on to predict the end auction price before the auction start. I was very impressed by his knowledge and enthusiasm. So I decided to use National Property Buyers premium service.
Antony sourced a wide range of good properties each week. He provided detailed feedback, photos, pros and cons for each property he helped me inspected, advice on which properties are worth considering and the price range. Within two months after I started their service, I got the property I really love. I am very sure that his tactical auction skill helped me secured this property at a better price. Also save my time for endless search and inspections, pondering which one I should choose.
I wish I could use his service one year earlier. I highly recommend his service.
Buyer's Agent Services and Fees
National Property Buyers are able to tailor a service to suit your needs and ensure you get the best value for your property purchase.
We offer a transparent, competitive "fee for service" pricing structure according to the service you require. The relevant pricing structure will be documented clearly in a signed engagement authority before any work is undertaken.  Below is an indication of our standard fees please contact us to discuss your individual needs.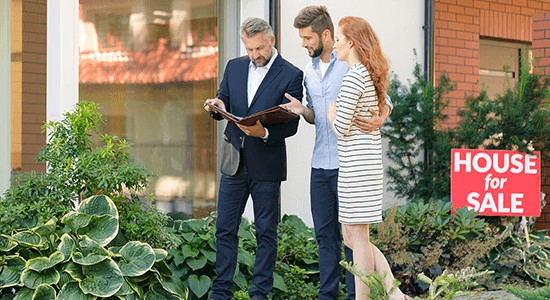 1.5% to 2% (+GST)
of the purchase price
Our full service (search, assess and negotiate) includes; regular searching , sourcing off-market properties, unlimited inspections, full independent assessment reports and negotiating the successful purchase. We keep working until your ideal property has been purchased!
Generally, this service is between 1.5 and 2% (+GST) of the purchase price. This fee is made up of an initial engagement fee of $3,300. The remaining balance is paid on success when we have secured your property (called the 'success fee'). This means the engagement fee is part of the total fee and not in addition.
We also offer a 'fixed fee' option.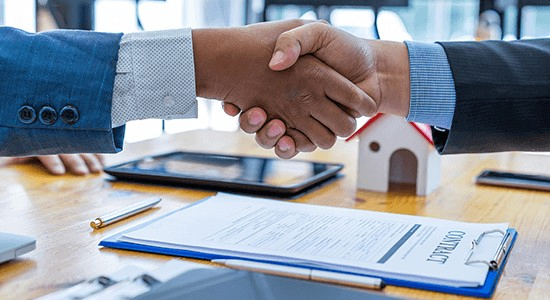 0.75% to 1% (+GST)
of the purchase price
The assess and negotiate service is suitable if you'd like to do the property search yourself or have already found the property you would like to buy.
We inspect the property and prepare a detailed property report and price analysis and negotiate the purchase on your behalf.
Generally, this service is between 0.75 and 1% (+ GST) of the purchase price. This fee is made up of an initial
engagement fee of between $1,650 and $2,200, with the remaining balance paid on successfully securing your property (called the 'success fee').
We also have a 'fixed fee' option.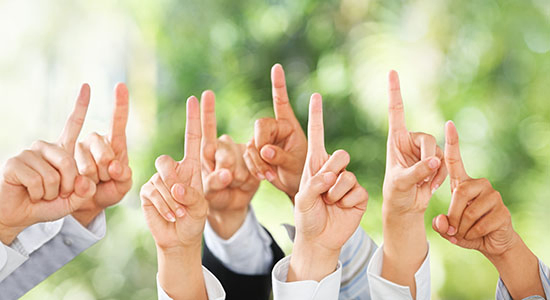 Auction Bidding & Negotiate Only
Uncomfortable with the auction environment or simply not available on auction day or prefer to have an expert negotiate for a property listed as private sale or EOI this low-cost service is for you.
Auction bidding or negotiate only fees are fixed upfront and an engagement fee is payable in advance. The initial engagement fee is typically between $825 and $1650. And only upon securing the property is the success fee paid.  Generally, for auction bidding, this is between $825 and $1650 depending on requirements.
This means it could be as little as $825 to have an expert represent you on the day.
You can do some more research on our website about the services we offer for home buyers, investors, overseas buyers, and commercial. Or take advantage of our complimentary consultation that can be face-to-face or over the phone.
Book a Complimentary Consultation
Let's catch up and talk property!
Take advantage of our free, one hour consultation.
We can discuss your property goals, the market and answer your questions.
If you're ready to tell us what type of property you're interested in, please fill out our "Help Us Help You" form or click on "Get in touch" below.
Help us Help you!
Interested in buying a property? Let us know what you are looking for.