Featured in
We are featured regularly in local media articles and sort out for our expert analysis and commentary on the property market. Contact the Melbourne office here.
Our real estate commentary and insights have been proudly featured in:
Spring market house tips: Experts explain if you should buy or sell your house first

AUG 21, 2023 | Herald Sun | Australians planning a home move are facing one of the toughest spring markets to decide whether to buy or sell first in years. 
School zones: what you need to know before you buy

DEC 28, 2022 | Herald Sun | National Property Buyers director and buyer's advocate Antony Bucello said it wasn't uncommon for families to pay an extra six figures in the most sought-after school zones.
Mid Century renovation a perfect fit for buyers in search of lifestyle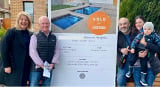 AUG 9, 2022 | Geelong Advertiser | A ritzy internal renovation to a striking mid-century house in Hamlyn Heights provided the ideal entry to Geelong for a young family. National Property Buyers buyers agent Mike Walmsley handled the bidding for the buyers.
Home buying advice: Property experts share what they wish they'd known before they first bought a house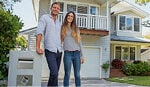 JUL 8, 2022 | Herald Sun |National Property Buyers Victorian director and buyer's agent Antony Bucello has bought about 1000 homes over the years, 150 of them for first-home buyers. But he's long lamented one part of his first experience in 1996….(subscriber-only article)
Underquoting 'rife' in Victoria's property market: Call to ban offenders, publish reserves, beef-up rules

AUG 22, 2021 | Herald Sun |National Property Buyer's director Antony Bucello said underquoting was happening "nowhere near" as much as it used to before stricter laws were introduced in 2017.
Melbourne property market in 'catch-22' as empty nesters dig in

JUNE 13, 2021 | The Age |Buyers' advocate Antony Bucello said the shortage of stock in established suburbs was a "huge" factor driving the property market to its present record highs…"The only thing that's going to ease the market is more stock and whatever policies are put in place to incentivise people to sell…" Mr Bucello said.
'Try before you buy': Experts issue COVID-19 tree, sea change warning to Melbourne homebuyers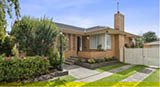 APRIL 3, 2021 | Herald Sun |Homebuyers desperate to escape Melbourne post-lockdown are being warned to think twice before making the move out bush. Moving further away could add to the cost of moving back if they changed their mind, he said, and he encouraged people to "try before you buy" before making the move.
Property buyers seek spacious homes as FOMO kicks in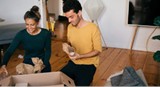 MARCH 4, 2021 | The New Daily |Mr Bucello said there has been a spike in interest in Victorian regional areas such as Geelong and Bendigo, as people continue to work remotely and travel into city offices occasionally. 
How hopeful home buyers are making the most of the current climate

JULY 20, 2020 | Domain |"First-home buyers are out in force," says Antony Bucello, director of National Property Buyers. "Some people can really take advantage of some really good incentives put in place by government organisations." "There are no shortage of buyers at that level going through well-located, well-presented properties," says Bucello, who reports properties within 15 kilometres of the CBD and close to rail transport are at the top of the first-home buyers' wishlist.
Coronavirus motivating Victorians to save for homes: Westpac survey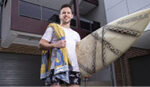 JULY 4, 2020 | Herald Sun |National Property Buyers director Antony Bucello said first-home buyers had been "out in force" throughout the pandemic, with their confidence buoyed by their increased capacity to save. He urged those motivated to buy…to avoid rushing into purchases in the low-stock environment.
Coronavirus: Buyers still attending auctions, inspections in hot spots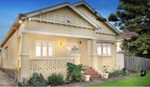 JUNE 26, 2020 | Herald Sun |Property buyers are defying coronavirus hot spot warnings to attend open for inspections and auctions. Real estate agents in the targeted suburbs have reported almost no change to demand for sales and rental stock since coronavirus cases spiked again.
Melbourne units closing the price gap with houses: ABS figures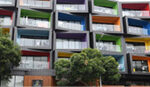 JUNE 18, 2020 | Herald Sun | Mr Bucello said a growing number of young buyers were simply not prepared to travel to affordable housing markets on the urban fringe. "In the end, it is about lifestyle," Mr Bucello said. "The apartment market has shifted from investors to owner-occupiers — and they are the ones who drive prices."
'eBay-style' bidding gifts Preston seller $150K above reserve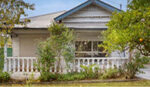 JUNE 3, 2020 | Herald Sun | "Having eight bidders is a very encouraging sign and will give potential vendors some confidence to put their property on the market," National Property Buyers advocate Antony Bucello, who observed the auction, said.
What to consider when buying off the plan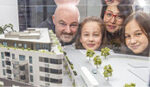 MAY 30, 2020 | Herald Sun | Mr Bucello said larger developments would be the most likely to cut back on prices. But they also presented a greater risk of being valued lower at settlement, due to longer build times that could be extended due to COVID-19."
Melbourne auctions: clearance rate jumps as public auction ban ends
MAY 18, 2020 |Herald Sun | "There is simply not enough property selling, and in particular A-grade quality property, to really understand the impact of COVID-19 on the Melbourne property market to date," Mr Bucello said.
What downsizers are looking for in a home in 2020

MARCH 12, 2020 |Domain|"Typically a downsizer's brief would be a single level, so steps, no split level," says Robert Di Vita, senior buyers advocate at National Property Buyers. "If they do have an appetite for a double storey, it's essential that there's a bedroom and bathroom downstairs they can access."
Big results, strong signs on second Super Saturday in Melbourne

MARCH 2 , 2020 |Herald Sun |National Property Buyers director Antony Bucello saw a two-bedroom Edwardian home at 9 O'Grady St push $245,000 above reserve to $1.645 million. He said the huge result, among a number of other big sales he witnessed on February 29, was "no surprise" given market conditions.
Melbourne auctions: Why buyers shouldn't despair amid big sales

FEBRUARY 17 , 2020 |Herald Sun |The buyer's advocate forecast prices to keep "going north", with demand to continue to outstrip supply despite an upcoming boost in auction numbers. "Buyers will need to dig deep and give it everything they've got to win," said Mr Bucello.
Richmond house soars $300K above reserve in sign of the times

FEBRUARY 10 , 2020 |Herald Sun |National Property Buyers director Antony Bucello said agents had been reporting "massive numbers" at open homes and plenty of interest.  "That usually translates to lots of bidders at auctions and more offers for private sales," he said.
VIC Excerpt From The 2020 January Market Report

JANUARY 8 , 2020 | Your Investment Property Magazine | "Auction clearance rates are now consistently hovering around the mid–high 70% range. Big crowds and multiple bidders are forming on a regular basis at auctions, and with depleted supply, bidding battles are erupting, pushing prices north," says Antony Bucello, director of National Property Buyers Victoria.
Ramsay St: Diehard Neighbours fan buys slice of TV history

DECEMBER 8, 2019 | Herald Sun |National Property Buyer's advocate Antony Bucello represented the couple at the auction, which went back-and-forth with one other party. He said a $1.2855 million opening bid, well above reserve, helped cut out a lot of the competition. "I'm not surprised this drew such a big crowd … they're pretty tightly held here and it's a good house."
VIC Excerpt From The 2019 December Market Report

DECEMBER 5 , 2019 | Your Investment Property Magazine | "The current environment is being fuelled by the shortage of properties on the market, and we expect this trend to continue while demand is at these current high levels and vendors sit on their hands," says Antony Bucello, general manager of National Property Buyers Victoria.
Melbourne auctions: Christmas rush as buyers battle for stock

NOVEMBER 11 , 2019 | Herald Sun |National Property Buyers director Antony Bucello said you could see buyers' "jaws drop" as prices pushed well above reserve at multiple auctions. "You can see the frustration and disappointment on the faces of underbidders, not just because they've missed out on a particular property, but I believe also because they know competition is increasing," Mr Bucello said.
VIC Excerpt From The 2019 November Market Report

OCTOBER 31 , 2019 | Your Investment Property Magazine |"Overall, there's significantly lower auction activity compared to the same time last year, but we expect total auction numbers to increase over the coming months as the market recovers," says Antony Bucello, state manager at National Property Buyers Victoria."We are expecting the auction clearance rate to continue to increase and also expect the investor market to slowly kick into a higher gear over the coming weeks."
Five-year-old helps mum win keys at Bentleigh auction

OCTBOER 21 , 2019 | HERALD SUN |"I think the five-year-old's mother will be thanking her for pushing her in the not too distant future; they may well have found themselves needing another $10,000 for the same property in the next few weeks," Mr Bucello said.
Wheelers Hill auction: 1970s time capsule among big sellers in southeast

OCTBOER 14 , 2019 | HERALD SUN | Mr Bucello said three bidders fought for the home, which was "in need of a renovation", as the Melbourne market continued to show strength. "There are buyers everywhere, inspecting properties and (bidding) at auctions," he said.
VIC Excerpt From The 2019 October Market Report

SEPTEMBER  26, 2019 | YOUR INVESTMENT PROPERTY | "While home buyers are still dominating the Melbourne property marketplace, investors are starting to come back following the result of the federal election," says Antony Bucello, Victoria state manager at National Property Buyers.
Adelaide Property Prices Remain Resilient

SEPTEMBER  23, 2019 | AUSTRALIAN PROPERTY INVESTOR | "The month of August saw a stark contrast in activity between the first half of the month and the last, as well as general feel in the market. Early August we felt the desperation of investors wanting to jump into poor investment choices just to make a purchase, whereas now, there is an air of calm and calculation felt among investors we are seeing some solid options," said Mrs. Skinner.
Spring in season's housing market step, as Melbourne auctions produce fruitful results

SEPTEMBER  14, 2019 | HERALD SUN | An unusual combination of fruitful conditions has produced a spring housing market ripe for both buyers and sellers. It's led to another impressive clearance rate this weekend.
Why Melbourne homeowners should seriously consider selling

AUGUST 12, 2019 | HERALD SUN | Melbourne property owners thinking of listing their homes for sale should do so now, agents say, with low stock levels helping push properties as much as $320,000 past reserve at auctions.
Under the hammer: housing's spring test

AUGUST 8, 2019 | WESTPAC | National Property Buyers director Antony Bucello concurs that the renewed enthusiasm is being tested in a sparse market but believes the downside appears limited.
Newport dream home most expensive result on a busy auction weekend

AUGUST 5, 2019 | HERALD SUN | National Property Buyer's director Antony Bucello said the huge result proved there was not enough stock to meet demand on the market.
Melbourne auction market: bidders back in droves across the city

JULY 29, 2019 | HERALD SUN | Melbourne's clearance rate has hit a height not seen since early 2018, with auctions attracting as many as seven bidders. 
Templestowe Lower auction: Bidding soars $350,000 above reserve

JULY 20, 2019 | HERALD SUN | "There is significantly more competition now than there was earlier in the year so hopefully more stock should balance that out to create a healthier environment for buyers to participate in, spreading them across more properties," Mr Bucello said.
Melbourne auctions: A+ results on quiet school holidays weekend

JULY 8, 2019 | HERALD SUN |"This is an exceptionally strong result and it further confirms market conditions are changing in Melbourne…we're expecting more of the same in the coming weeks while stock levels remain low." Mr Bucello said.
Surrey Hills house sells for $300,000 less than it did in 2017

JUNE 24, 2019 | HERALD SUN | A Surrey Hills sale $150,000 above reserve sounds great on paper — but the vendors forked out double that figure when they bought the property in 2017.
Buyers forsake weekend getaways for winter auctions in Melbourne

JUNE 10, 2019 | HERALD SUN | Positive signs in Melbourne's clearance rate continued amid lower auction numbers across the long weekend, with buyers forsaking getaways for sunny winter auctions.
Homebuyers' appetites return post-federal election, drive bumper auction sales

MAY 27, 2019 | HERALD SUN | A host of homes have skyrocketed past their reserves in Melbourne's inner north — some by more than $300,000 — as the auction market enjoyed an immediate post-election boost.
Dad secures Windsor apartment for first-home buyer son

MAY 25, 2019 | HERALD SUN | A first-home buyer will have an easy move after winning the keys to a Windsor apartment, around the corner from his family home. He came out on top at auction with a little help from his dad.
Melbourne homebuyers careful not to miss out at auction

MAY 6, 2019 | HERALD SUN | Homebuyers are out in force to secure their dream home as less properties go under the hammer, with a converted furniture warehouse in Carlton North eclipsing its reserve at the weekend.
Hawthorn property's unique layout proves big hit with investors

APRIL 15, 2019 | HERALD SUN |"While investors continue to sit on their hands, homebuyers are currently the dominant buyers in the market and they are still out there competing," Mr Bucello said.
Renovator's dreams in Red Hill, Malvern roar at auction

APRIL 8, 2019 | HERALD SUN |A Mornington Peninsula pad requiring a "major reno" and a potential Malvern knockdown have smashed their reserves at auction, with one luring eight bidders. The clearance rate also rose again.
'Huge number' of upgraders open to interstate move

MARCH 29, 2019 | MELBOURNE LEADER |Homeowners are seeking employment opportunities, cheaper alternatives and the excitement of the unknown as they consider moving interstate to upgrade, according to a new survey.
Big sales infiltrate Melbourne's 'hard yakka' auction market

MARCH 25, 2019 | HERALD SUN |Several Melbourne homes smashed their reserves at auction at the weekend, including a Surrey Hills house by $390,000. But experts are still warning vendors of "hark yakka" conditions.
Unrenovated Northcote house thrills in first sale in 42 years
MARCH 18, 2019 | HERALD SUN | National Property Buyers director Antony Bucello said a period-style house with a pool in eastern suburb Surrey Hills surpassed its quoted $3.2-$3.5 million range to fetch $3.72 million under the hammer on Saturday, March 16. The results confirm competition for good quality, well-located property is relatively strong," Mr Bucello said.
Four-minute Williamstown auction topples reserve by $170,000

FEBRUARY 25, 2019 | HERALD SUN |There was plenty of fast-paced auction action on Saturday with buyers out in force as the market shows signs of a rebound. One western suburbs house raced past its reserve at lightning speed.
Melbourne auction market 'bounces back' with big sales

FEBRUARY 18, 2019 | HERALD SUN |A tired, century-old Footscray house soared more than $80,000 above reserve and a Flemington pad with a pool raked in a $143,500 bonus for its sellers as agents declared Melbourne's auction market has "bounced back".
Inner-west properties a bright light as Melbourne's clearance rate gets hammered

NOVEMBER 19, 2018 | HERALD SUN |Less than half of Melbourne's auctions produced a sale last week, but some beauties in the inner west bucked the trend. Find out what drew seven bidders to the table in Footscray.
Melbourne fails auction market test with second weak clearance rate

OCTOBER 27, 2018 | HERALD SUN |MELBOURNE could see fewer homes going to auction and sales even more skewed towards buyers after it failed its biggest market test in six years. But there is a silver lining.
SA's real estate finest celebrated at 2018 REISA Awards For Excellence

OCTOBER 26, 2018 | THE REAL ESTATE CONVERSATION |South Australia's real estate elite have battled it out at the 2018 REISA Awards for Excellence in Adelaide. National Property Buyer's Katherine Skinner won the Buyer's Agent category.
First-home buyers 'still have to fight it out' in cooler market

OCTOBER 22, 2018 | HERALD SUN |THE "STRONGEST" end of Melbourne's market is dishing up tough competition for first-home buyers despite cooler conditions than recent years.
How to sell your home in a cooling real estate market

SEPTEMBER 21, 2018 | THE DAILY TELEGRAPH | Decluttering could also prove effective, National Property Buyers director Antony Bucello said. "Decluttering is important as it makes rooms look larger and gives a greater sense of space, which is always helpful in achieving the maximum price," Mr Bucello said.
Why it's the best time to buy a home in years

SEPTEMBER 14, 2018 | HERALD SUN |"Over the long term, there will almost always be demand for properties (with) good access to public transport, shops, schools, parks, medical facilities and freeways," Mr Bucello said. Mr Bucello said Melbourne was stacked with "excellent opportunities" as the market experienced its biggest correction since 2011. 

SEPTEMBER 08, 2018 | HERALD SUN |"Properties like this that suit a number of demographics are still in high demand," Mr Bucello said. "I am sure there were buyers at this auction wanting to bid but just didn't get a chance."
The story Melbourne clearance rates 'aren't telling us'

AUGUST 27, 2018 | HERALD SUN | MELBOURNE's clearance rate has been stuck in the 50s since May and hit its lowest point since 2012 just over a week ago — but there's a part of the picture not shown in these figures.
Fitzroy house flanked by 'gastropubs, side-street cafes' stars as auction market slumps

AUGUST 20, 2018 | HERALD SUN | A FITZROY house soared more than a quarter of a million dollars past reserve to shine on a Melbourne auction weekend that displayed how much the market has slowed in the past year.
Quiet spring real estate market in Sydney and Melbourne, but Adelaide is buzzing

AUGUST 17, 2018 | FINANCIAL REVIEW |In Adelaide, buyers' agent Katherine Skinner says the market is buoyant – due partly to a boost from eastern-state buyers who are struggling in the larger cities. "…people in the eastern states are not having an issue getting finance here. They come with $500,000 to spend and then secure a good-quality investment."
Big sale result for Port Melbourne Bank House

AUGUST 13, 2018 | HERALD SUN | ONCE built for the working-class family, a Bank House in Port Melbourne has now sold for big bucks, showing just how far the inner-city suburb has come.
Tired Kensington terrace smashes reserve at short and sharp auction

AUGUST 5, 2018 | HERALD SUN |A KENSINGTON terrace in need of "a major renovation" has soared beyond its reserve price at auction — a feat that only took two bidders and a matter of minutes. See how much it sold for.
Moorabbin townhouse soars $100k past reserve in a matter of minutes

JULY 30, 2018 | HERALD SUN | A "FRENZY of bids" saw a Moorabbin townhouse soar more than $100,000 past its reserve in a matter of minutes. Take a look at the auction action from across Melbourne on the weekend.
Coburg house in need of TLC snapped up for $26,000 above reserve at auction

JULY 30, 2018 | MORELAND LEADER | The strong result confirmed properties could perform well in any market, according to National Property Buyers' state director Antony Bucello. "Results such as these confirm that there are markets within markets and there are some properties that will simply perform well in just about any market," Mr Bucello said.
Five bidders push Pascoe Vale house beyond expectations

JULY 16, 2018 | HERALD SUN | National Property Buyers Victorian manager Antony Bucello said young families and professional couples were the main buyers vying for the brick home.
Wollert 'fixer-upper' house fetches $605,000 under the hammer

JULY 9, 2018 | HERALD SUN | A GENUINE "fixer-upper" in Melbourne's outer north attracted four bidders to sail $75,000 above reserve on another 50-50 auction weekend for the city.
Big payday for Nunawading reno

JULY 2, 2018 | HERALD SUN | A TRENDY transformation has driven a Nunawading house to sell for over $1 million more than it did just five years ago.
Victoria's best affordable suburbs to buy in

JUNE 29, 2018 | HERALD SUN | OUR state is home to the nation's best performing cheapie suburbs, a new report has revealed. Find out which areas buyers on a budget should be targeting.
Buyers in box seat at Melbourne auctions

JUNE 26, 2018 | HERALD SUN | ANOTHER "fickle" auction weekend has prompted experts to declare there are "good buying opportunities" afoot for savvy negotiators. See how a new Essendon house bucked the trend.
Super Pascoe Vale result earns vendors $77,500 beyond reserve

JUNE 18, 2018 | HERALD SUN |National Property Buyers Victorian manager Antony Bucello said Nelson Alexander auctioneer Matthew Febey sported the unconventional attire to help raise funds for charity HeartKids.
Coburg unit tops reserve by $111,000

JUNE 4, 2018, 2018 | HERALD SUN |DEMAND remains strong at the affordable end of the Melbourne market as buyers hold back on the city's pricier properties.
Auctioneers struggling with anything less than A-grade'

JUNE 4, 2018 | HERALD SUN | AN ORIGINAL Albert Park california bungalow just metres from the water fetched $2.86 million as a Balwyn townhouse soared $165,000 past reserve at the weekend.
Balwyn property soars in 'fickle' market

MAY 19, 2018 | HERALD SUN | A BALWYN property has sold about $176,000 beyond reserve in a positive result for the vendors at a "fickle" level of the market. National Property Buyers Victorian manager Antony Bucello the property was on a "very good parcel of land" at 710sq m and Marshall White had been quoting $1.8-$1.98 million.
Marathon 141-bid auction yields $1.97 million sale in Coburg

MAY 14, 2018
| HERALD SUN | THIS humble family home became Coburg's most expensive house when it last sold for $144,500 in 1984. You'll be shocked to see how much it's worth now, following an ultra-competitive auction.
'Blowout' Brighton auction tops reserve by $550,000
MAY 7, 2018 | HERALD SUN | A BRIGHTON beauty sailed past reserve by $550,000 in a "blowout" auction that drew gasps from onlookers at the weekend.
Ardeer, South Morang among Melbourne's affordable auction stars

APRIL 30, 2018 | HERALD SUN |AFFORDABILITY was king on the Melbourne auction market on the weekend, with bidders flocking to Ardeer, Hoppers Crossing, South Morang and the city's apartment market.
Affordable homes Melbourne's most in demand

APRIL 24, 2018 | HERALD SUN | THE sub-$750,000 price bracket is the most hotly contested in Melbourne amid a wider sense of the market "slowing down," property experts say.
Why Melbourne buyers 'less willing to compromise'

APRIL 9, 2018
| HERALD SUN | MARKET conditions are changing in Melbourne and buyers are taking advantage of less competition, property players say. Get up to date with the latest on the market.
No reno, no problem for South Yarra house that soared $825,000 past reserve

APRIL 08, 2018 | HERALD SUN | A SOUTH Yarra house in need of a reno smashed its reserve by $825,000, as a Wyndham Vale auction gifted a buyer the best birthday present he could have asked for — his first house.
Melbourne market shows strength on record auction week

MARCH 26, 2018 | HERALD SUN | A GUTTED Toorak residence was among the properties sold during a record week for Melbourne's auction market, with six bidders pushing the construction site a whopping $1.2 million past reserve.
Converted Fitzroy cinema stars on property market

MARCH 19, 2018
| HERALD SUN | IT was lights, camera, action in Fitzroy at the weekend as a stylish conversion starred on the property market. In Hampton, a home soared $258,000 past reserve. See our auction wrap.
Value to be found in Melbourne's affordable suburbs

MARCH 30, 2018 | HERALD SUN | MELBOURNE's affordable suburbs are dwindling, but value can be found in the right places. See which suburbs have a median house price under $600,000 and a unit price under $500,000.
All this Richmond family wants for Christmas is to sell their house
DECEMBER 2017, 2018 | HERALD SUN |FORGET clothes, shoes, iPhones and drones, all some Melburnians want for Christmas is to finally sell their home. WATCH THE VIDEO.
Christmas rush could lead to December auction record

DECEMBER 2, 2017 | HERALD SUN | MELBOURNE is primed for what could be a record December for auction numbers, as buyers and sellers rush to ink deals before Christmas morning.
SA Excerpt From The 2016 May Market Report

MAY 2, 2016 | YOUR INVESTMENT PROPERTY MAG | Katherine Skinner, senior property manager at National Property Buyers Adelaide, is one such optimist. "Typically, high-performing, sought-after inner suburbs like Norwood, Kent Town andNorth Adelaide provide a good return on units, with very low vacancy rates," Skinner explains.
Vendor advocates keep real estate agents accountable

JULY 26, 2014 | THE AUSTRALIAN| SELLING your house can be daunting. There are dozens of possible agents to choose from. Who do you trust? And should you go to auction? Will you waste your money on expensive marketing campaigns?