You've made a lifetime of memories in your family home and its now time to begin the daunting but exciting task of selling and buying a new home ready for the next stage of life. Or maybe you have enjoyed living in a larger property but now just want the ease of living in a low-maintenance home that doesn't sacrifice on lifestyle.
Selling or buying a home can be one of the most emotional and time-consuming processes in life. That's because your home is more than just a transaction or asset. You are saying goodbye to memories and finding the perfect place to make new ones. It can take an extraordinary amount of time and money and create significant stress and for some people is something they haven't done in 25 to 50 years!
That's where National Property Buyers can help.
We are a team of buyer and vendor advocates and can assist no matter where you are in your property journey; selling, buying or both.
Our team of advocates have decades of experience and a huge passion for the residential property market. We have an enormous amount of knowledge across the entire Melbourne metropolitan area, including the Mornington and Bellarine Peninsulas. We will assist and guide you through every stage of the complex selling or buying process, ensuring your best interests are represented and protected at all times.
Need help buying your next home?
Then our Buyer Advocacy service is for you.
We don't like the term downsizing. Yes, it aptly describes downsizing your property but we like to think of it as upsizing your lifestyle.
You might be seeking a smaller property with less maintenance but location, community, and quality are still of high importance or maybe you want to boost your retirement funds with any windfall between the sale price of your current property with a smaller purchase. There really is no one fit all to downsizing, everyone has different priorities based on their goals however there are some really common questions that people need answers to get the best outcome for them:
Where do I start, I haven't bought a house in 25/50 years?
Should I buy before I sell?
What sort of property and location will achieve my lifestyle and finance goals?
What are the right people I need around me to support me in this process?
How can I find off-market or pre-listing properties?
How do I determine how much a property is worth?
How do I negotiate the best price and settlement terms that suit me?
How do I line up all my settlement dates and finances so that I am covered?
Will buying a property effect my pension?
We can answer all these questions and help you buy your ideal property, under the best conditions for the lowest possible price through our Buyer Advocacy services. We tailor our services to your needs and can provide a one-stop shop for those that need it by referring mortgage brokers, solicitors, building and pest inspectors, and more.
Our services are built around 3 main steps for simplicity – searching, assessing, and negotiating. Below are our key offerings coupled with our transparent, competitive "fee for service" pricing structure. If you would like further information review our detailed buying page here.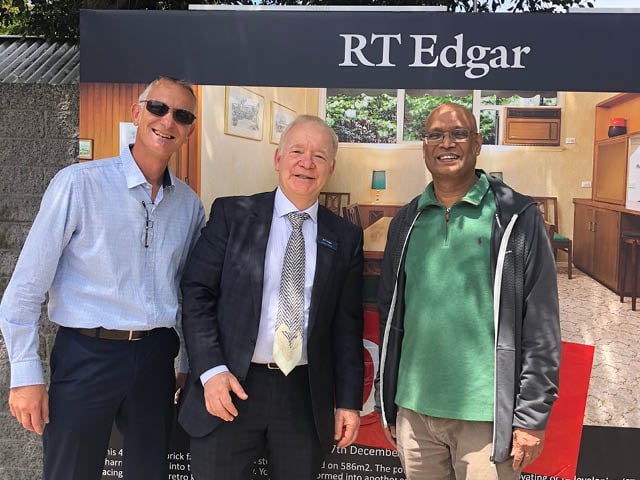 1.5% to 2% (+GST)
of the purchase price
This is our most popular service.
Our full service (search, assess and negotiate) includes; regular searching , sourcing off-market properties, unlimited inspections, full independent assessment reports and negotiating the successful purchase. We keep working until your ideal property has been purchased!
Generally, this service is between 1.5 and 2% (+GST) of the purchase price. This fee is made up of an initial engagement fee and the remainder is only paid on the successful purchase of your property.
We also offer a 'fixed fee' option.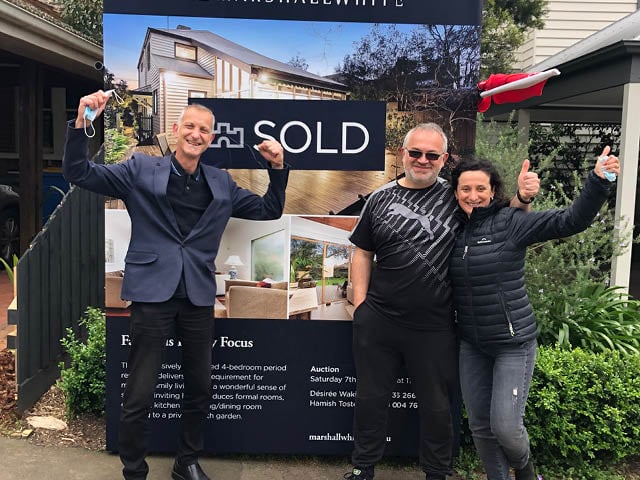 0.75% to 1% (+GST)
of the purchase price
The assess and negotiate service is suitable if you'd like to do the property search yourself or have already found the property you would like to buy.
We inspect the property and prepare a detailed property report and price analysis and negotiate the purchase on your behalf.
We can also organise building and pest inspections and a review of the contract and Section 32 by a solicitor or legal representative if required.
Generally, this service is between 0.75 and 1% (+GST) of the purchase price.
This fee is made up of an initial engagement fee and the remainder is only paid on the successful purchase of your property.
We also have a 'fixed fee' option.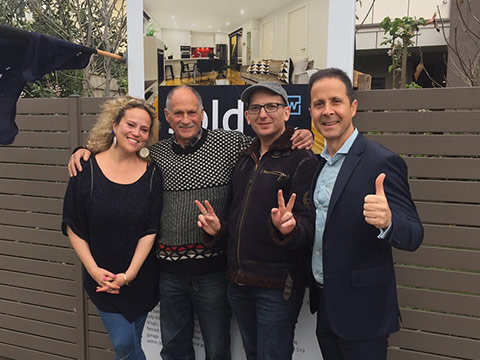 Auction Bidding &
Negotiate Only
Negotiating with Sales Agents to get the best result for the buyer can be a challenging task, particularly for the inexperienced or out of practice. This low-cost service is for those uncomfortable with auctions, private sale negotiations or simply not available to attend on auction day.
Auction bidding or negotiate only fees are fixed upfront and only a small engagement fee is payable in advance. And only upon securing the property is the success fee paid.  
This means it could be as little as $850 to have an expert represent you on the day.
I can honestly say the care, sensitivity, and ultimate perfect result I received with this company was second to none.
Once they were made aware of what was in my mind's eye, I was sent many options. But following my feedback and reaction, the options were quickly streamlined, until, in a very short space of time, they suggested a place.
My perfect place. That easy.
I
t really was like a friend holding my hand 
i
n my search, as a Widow, wanting to downsize. Above and beyond 
help
 was offered 
i
n a generous and kind manner
I
 take pride 
i
n recommending this group as a Buyers Advocate. 
I
thank Antony and Jo for making something that could have been so stressful, a wonderful experience.
A professional property advocate's own property journey.
It was time for our Director, Antony Bucello and his wife Ann-Marie to sell their family home of 26 years and downsize their property and upsize their lifestyle by finding the perfect low-maintenance modern townhouse.
"I have been selling and buying property for over 25 years but when it was my time to downsize I went through all the emotions my clients go through, however, I had experience on my side, I knew exactly what to do and who I needed to assist me." Antony Bucello
Need help selling your home?
Then our free Vendor Advocacy service is for you.
Selling your property is almost universally regarded as one of the most stressful and time-consuming events to go through.
Trusting the advice of a selling agent, anxiety over the market, securing a good sale price, auctions, contracts and documents can all become overwhelming. That's where a vendor advocate like us can be your greatest ally.
If you want a truthful and straightforward answer to any of the questions below, then our complimentary vendor advocacy service is for you:
Should I sell before I buy?
I haven't sold or bought a house in 50 years, where do I start?
How do I find the best selling agent in my area?
How much commission should I be paying?
Is the selling agent telling me a fair sale price in this market
What should I do to my home before I put it on the market?
Is property styling worth the money, and how much does it cost?
How will I know if my campaign is tracking well?
National Property Buyers Vendor Advocacy service is designed to help you reach the best result for your property sale through expert insight and sound guidance. We will coordinate the entire sales campaign for you, act as an advisor, and ensure you are fully informed throughout the process, all saving you time, money, and stress.
Read more about our vendor advocacy service here or have a look at the below videos for some helpful tips.
Getting Robert Di Vita on board to help navigate the selling process for my father's property was THE best decision. He works with integrity, humility and a passion for what he does! He knew my father was quite nervous and daunted about the whole process and was simply wonderful with his guidance and genuine care. You can see he loves what he does and I would highly recommend him to anyone who is considering a Vendor's Advocate. Not a cent from your pocket. Like a Mortgage Broker, he works with the agent that you as a client decide to go with after his recommendations. Rob, you're an absolute champ!
SPECIAL DOWNSIZER OFFER
Save Thousands. Save up to 50%.
Do you need help selling your current home or buying a new one?
Then contact us today for an obligation-free chat on our 'free' Vendor Advocacy service
or on how to get up to 50% off our Buyer Advocacy service.
Our Experience is your Experience
Our award winning team at National Property Buyers treat every property sale or purchase as if it was our own property. We are a truly unique property advisory firm with a proven track record. Why not lessen your stress and make our combined 50+ years of experience your advantage and engage one of our Buyer Agents. We will be by your side for as long as it takes.

We are also very proud of our success rate with clients and believe our 5 Star Google Rating reflects the amount of time and energy we dedicate to each engagement. A job well done to us is when we have exceeded our client's expectations and we are always humbled and grateful when a client takes the time to write us a testimonial and thanks us for assisting them on their journey.
Case Studies
Below is a curated list of success stories on helping downsizers or home buyers achieve their property goals through our buyer and vendor advocacy services.