Brief 
A family wanting to upgrade their family home contacted us in January 2021.  
With their children's education at the forefront of their decision making, they had very specific areas they wanted to live in.  Originally, they were planning to sell only their primary residence to fund the new purchase however they quickly realised they needed to increase their overall budget to buy their dream home in the right location so they needed to sell their investment property as well.  
During our initial strategy session, we mentioned our vendor advocacy service. A complimentary service for our clients. We assist them in selling their properties (which includes appointing a real estate agent, negotiating commission, campaign strategy and performance monitoring).  
Our client loved the idea that they could have all 3 property transactions managed by one central contact.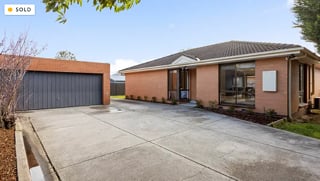 Client Type: Upsizers
Suburb: East Bentleigh
Service: Vendor Advocacy
Sold Price: $920,000
Property: 3 bedroom unit on 448sqm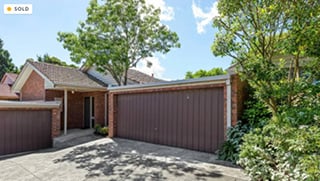 Suburb: Hawthorn East
Service: Vendor Advocacy
Sold Price: $1,135,000
Property: 3 bedroom unit on 305sqm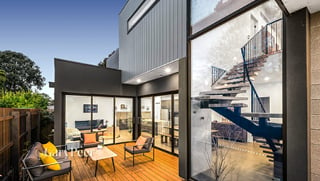 Suburb: McKinnon
Service: BA (Search > Assess > Negotiate)
Purchase Price: $2,095,000
Property: 4 bedroom, 3 bathroom house
Selling the Investment Property 
The decision to sell the investment property was finalised in March and we advised that the best way to sell the property was with vacant position and they should give their tenants the required 2-month notice to vacate.  
Buxton's were engaged as the selling agent; the property was tidied up and staged. The campaign was launched in July and mid campaign, we went into lockdown. Due to the property being located on a busier road, interest in the property was reduced.  However, one party that had inspected prior to lockdown was very interested. We negotiated with that party and achieved a great price considering the property's location and we negotiated a short settlement which was great for our client's finances. 
The property was sold in August and we started searching for the new family home. Our client discussed the possibility of needing to rent if the timelines didn't meet up for finances. We recommended they speak to their mortgage broker about bridging finance, which could be cheaper than renting and hassle-free in comparison. 
Buying the New Home 
In September, we have found a great property in McKinnon, zoned for their preferred secondary college. 
The property was up for private sale and listed a little above our client's budget however we recommended they inspect and see what they thought. They loved the property and wanted to throw their hat in the ring. We negotiated a great deal for our clients that was subject to a Building & Pest Inspection, subject to finance and with a long settlement to enable our client to sell their family home. 
Selling the Family Home 
We realised our clients had an opportunity to vacate their home for the whole sales campaign and move into their new residence, even before settlement! 
The new home was vacant and we arranged for our clients to sign a license agreement to rent the home at an affordable price which we negotiated for them. Essentially they could pack up and move in whilst their home was listed and sold. Our client loved the idea of not having to keep their place tidy and being in and out of the house for inspections with their young family.  
We recommend a number of reputable and experienced selling agents, the property was tidied up and staged. The 3-bedroom unit located in Hawthorn East was also on a busy road. During the auction campaign, we had a number of potentially interested parties but one appeared very keen. They put in an offer prior to the auction, the selling agent worked to negotiate it to a higher price. No other parties were interested at that level so we accepted the offer. We also managed to negotiate a settlement period that suited our clients. 
Our client loved having one company to deal with for all three property transactions. A company that understood their property and personal goals and could work with them to achieve the best possible results in the right order. 
Thanks to Antony's help, I've successfully sold 2 properties and bought my dream home.
This is a big project, I was applying bridging loan to buy before selling, so the window period for the entire project was very short. It would be a total disaster without Antony's help because there were too many challenges and uncertainties that I didn't expect in the beginning. It would be too risky to DIY without a professional advisor.
I can tell that Antony is the best expert I've ever met, and he treats clients like family. He is definitely a trusted advisor you can rely on. And trust me you'll have the best possible outcome with his support. The value of his services far outweighs the cost. I wouldn't hesitate to recommend him to my close friends, and I myself will come back to him for the next purchase of property.
Book a Complimentary Consultation
Let's catch up and talk property!
Take advantage of our free, one hour consultation. We can discuss your property goals, the market and answer your questions.
Or not ready to chat then read more about our Vendor Advocacy services.