Our Awards
National Property Buyers are one of Australia's most awarded buyer's agents

National Property Buyers prides itself on delivering exceptional customer service and we are excited to have that service recognised by industry-leading bodies through their independent and prestigious awards programs.
mybusiness 2020
Property Business of the Year
Finalist
National Property Buyers, Victoria has been shortlisted for the MyBusiness Awards 2020 in the category Property Business of the Year. The MyBusiness Awards is the benchmark for excellence in Australia and the largest independent awards program celebrating SME business owners and professionals. 
Award recipients represent a true cross-section of the SME industry, recognising the best of the best, highlighting and celebrating outstanding achievements and providing winners with a desirable accolade. 
"This year's MyBusiness Awards carry more weight than ever, given the unparalleled hardship small- to medium-business owners have experienced since the onset of 2020," said MyBusiness editor Maja Garaca Djurdjevic. 
"That is precisely why we feel honoured to have this opportunity to celebrate business owners and shine a spotlight on those that have gone above and beyond to keep their businesses running and offer outstanding service and support to their customers and the Australian community at large. 
Antony Bucello, our Director said that he was humbled that National Property Buyers Victoria was recognised and is proud of his team and their continued contributions in what has been a difficult and challenging time in Victoria.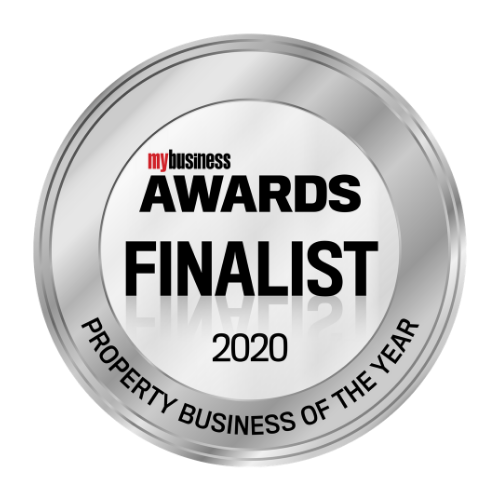 REIV 2019
Buyer's Agent of the Year
Finalist
We are thrilled that Antony Bucello was shortlisted as one of the top three Buyer Agents in Melbourne in the prestigious REIV Awards for Excellence. The REIV awards recognises and celebrates excellence in real estate practices and professionalism.
This award has a rigorous selection process the finalists must pass to determine if they will be in the running. Gil King the CEO of the Real Estate Institute of Victoria commented that he was excited at the incredible high standard that REIV members were achieving.
"I am humbled to shortlisted as one of the Top 3 Buyer Agents in Victoria and I wish to thank the REIV for recognising my years of dedication to my clients and the industry."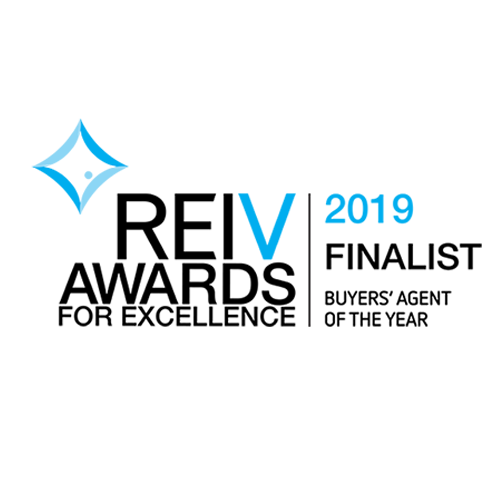 reb 2019
Buyer's Agent of the Year
Finalist
National Property Buyers was shortlisted for the REB Awards 2019 for the second year running. Antony Bucello was named as a finalist in the REB Awards for Buyer Agent of the Year.
Celebrating its seventh year, the REB Awards, in partnership with ListReady, is Australia's largest independent awards program for the real estate industry, recognising the best of the best in real estate sales and property management. The finalist list, which was announced on 18 July 2019, features over 250 high-achieving real estate professionals across 30 categories.
"This year's winners and finalists are creating a benchmark of excellence for their peers and the generations to come," said Phillip Tarrant, executive editor of REB. "That's an exceptional personal achievement which plays a significant part in shaping the direction of the real estate industry."On behalf of REB, congratulations on your national recognition, and for championing the innovation and outstanding services which is pushing the real estate industry forward."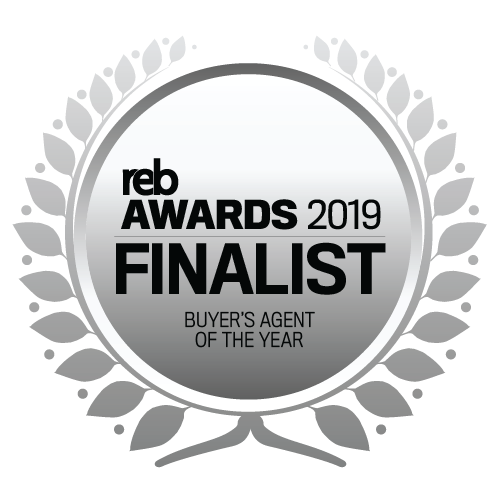 YIP 2018
Buyers Agents
Finalist
Congratulations, National Property Buyers Victoria is a Finalist in the Property Investors Awards for the category of Buyers Agents. There were over 40 entries in that category and the judges shortlisted down to 14 finalists.
The Property Investors Awards by Your Investment Property seek to establish a benchmark for excellence in the industry, allowing investors to reference Australia's top performers and what they're doing right. These property professionals, including agents, brokers, advisors and property managers, are the ones who help make investing in real estate a seamless, profitable experience. They assist us as we navigate the complex waters of building wealth through property, and help us to avoid making costly mistakes – while growing our wealth along the way.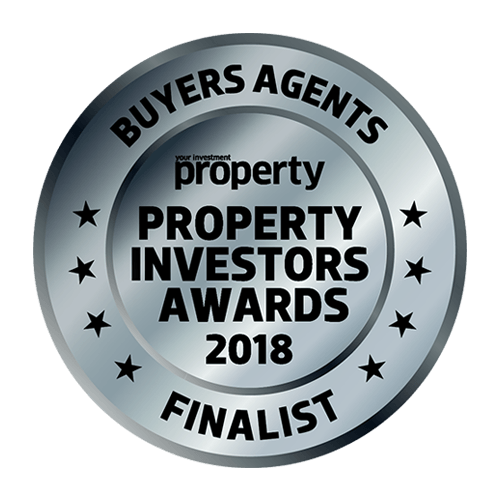 reb 2018
Buyer's Agent of the Year
Finalist
National Property Buyers has been shortlisted for the prestigious Real Estate Business Awards 2018.
Antony Bucello has been shortlisted as a finalist in the "Buyer's Agent of the Year" and is in the running to take out one of Australia's most coveted industry awards at the nationally recognised Real Estate Business Awards.
Now in its sixth consecutive year, the Real Estate Business Awards recognises the achievements of the industry's leading agents, networks, innovators, lenders and property managers across 27 categories.
REB managing editor Tim Neary said that the REB Awards is the biggest event of the year in Australian real estate, and is a benchmark for success.
"The awards are the most sought-after business awards for the real estate industry in Australia," Mr Neary said.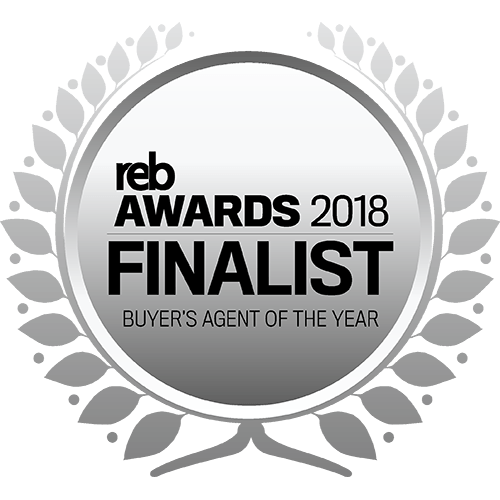 YIP 2018
Top Buyer's Agent
Finalist
National Property Buyers is excited to announce that Director and State Manager of Victoria, Antony Bucello has been named one of Australia's top 10 advisers in Your Investment Property magazine's Top Buyer's Agent Awards. This is a highly sought-after industry accolade and we are very proud that Antony has taken out the 8th position.
The top 10 were calculated using Your Investment Property magazine's unique methodology, which took into consideration a number of important figures from the past 12 months to establish the best overall buyer's agents. These figures included new client numbers, repeat clients, total value of properties purchased and number of properties purchased.
"Winning this award tells me that my determination to work hard and my 'never give up' mentality pays off. I have invested an enormous amount of time and effort to be a reputable and successful Buyers Agent and being recognised as a Top 10 is something that I am very proud of.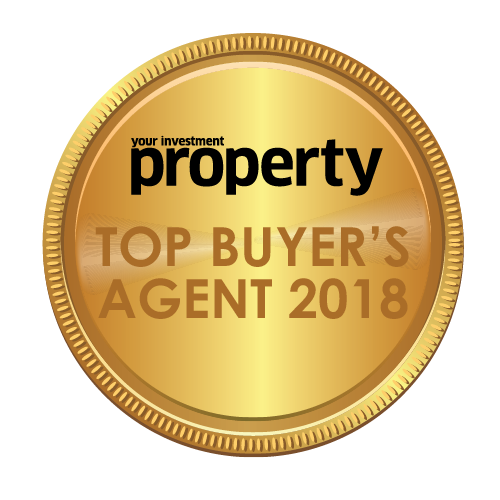 Accrediations and Memberships
Real Estate Buyers Agents Association of Australia
REBAA
The Real Estate Buyers Agents Association of Australia (REBAA) was established in 2000 with the goal to raise the profile of the industry and to establish guidelines for the professional conduct of real estate buyer's agents nationally.
REBAA's mission is to be recognised as Australia's foremost association representing buyer's agents and Australia's leading professional body for buyer's agents. REBAA's key roles include providing help and guidance for buyer's agents while actively campaigning to make the property market more user-friendly for the buying public. By choosing a REBAA member, buyers can be confident they are dealing with an experienced and professional buyer's agent.

Real Institute of Victoria
REIV
Established in 1936, the Real Estate Institute of Victoria (REIV) is the peak representative body for real estate practitioners in Victoria.
The REIV provides information and guidance on matters relating to real estate laws and regulations. The Institute leads and represents the industry when lobbying government on matters related to real estate. REIV Members are required to hold certain qualifications and to undertake a Continuing Professional Development Program. All REIV Members follow an industry Code of Conduct and Rules of Practice in acting ethically, honestly and fairly.