Commercial Property Buyer's Agent
Melbourne's leading commercial real estate buying service
Commercial Property
If you are looking to purchase commercial property, whether for your business or for investment, National Property Buyers can assist in sourcing a premises that will meet your needs. While we search through properties that are publicly listed for sale, we also source and find "off-market" opportunities through our industry contacts and networks in order to ensure we keep our clients abreast of all possible opportunities at the time.
While buying premises to occupy will require you to find one in a location and with a floor plan to suit, investors need to consider more factors to minimise risk, which is usually greater with commercial property than it is with residential property. However with greater risk comes greater reward.
Commercial property generally has a better yield than most residential investments, due to the nature of tenancy agreements. More and more people are adding commercial property to their investment property portfolios, particularly those already exposed in residential property.
However knowing what to buy and how to go about the due diligence and research are crucial in achieving the best possible results. The physical layout of the building, location and its proximity to other commercial properties is vitally important to maximise capital growth and overall returns.
Risk vs Reward with Commercial Property
Investing in commercial property more often than not results in a bigger risk. Some of the reasons for this are as follows:
1. Higher interest rates usually apply;
2. More complicated legislation applies;
3. Litigation can be more common and can be expensive;
4. Tenants are better informed;
5. The economy has a greater effect on commercial purchases (e.g. businesses can go bankrupt in contrast to residential property where tenants still need a place to live);
6. Vacancies can be longer;
7. Rental decreases can be greater than in residential;
8. GST, CGT, Depreciation and Land Tax implications;
9. Unexpected issues (e.g. asbestos etc.)
However, with bigger risk can come bigger rewards. When you buy the right commercial property you can enjoy:
1. Higher rental yields
2. Longer leases
3. Stable and reliable long-term tenants, such as large corporations and government departments.
4. Fewer outgoings including rates, insurances and maintenance (which are generally payable by the tenant).
Buying Commercial Property
Buying commercial property is more complex than buying residential property and can cost inexperienced investors significantly if you get the purchase wrong. The value of commercial property is affected by many factors like rental yield, length of lease, type of tenant in place, and the fit-out and adaptability of the building. Because of the complexity of the transaction, securing the purchase of a commercial property also requires very different negotiations compared to residential property transactions.
Investing in commercial property also usually means:
Paying a bigger deposit to lenders.
Higher vacancy rates.
Lower capital growth.
As buying commercial property has the potential to provide higher rental returns and long-term tenancies, it is particularly attractive if you are looking for strong income and/or want to diversify a property portfolio that is already exposed to residential, perhaps in a Self-Managed Superannuation Fund.
Like any investment decision, it's important to weigh up all of your circumstances and take advice from trusted professionals before you decide whether buying commercial property is suitable for you.
"I would highly recommend Antony and the National Property Buyers' team to anyone who is considering purchasing a property.

Their knowledge of the property market is outstanding, but equally as important for us, Antony & the team quickly earned our complete trust and respect for the way that they managed our process.

The outcome that National Property Buyers achieved for us far exceeded what we thought was possible and for that we are massively thankful. We will definitely be using their services again."

Glenn, Melbourne
What to look for if investing
1. Areas where there is the potential for rezoning;
2. Areas where residential developments are earmarked;
3. Quality tenants OR the ability to attract quality tenants;
4. Suburbs that are experiencing gentrification;
5. Councils that have significant expenditure in place to improve infrastructure;
6. The population growth of an area, which impacts the amount of foot traffic (which means more likely rental increases);
7. Car parking – where is it and how many spaces;
8. Proximity to Supermarket/shops and transport for historical growth reasons.
Our commercial property team has significant knowledge of the Melbourne property market and will save you time and money by finding the right commercial property, in the right location, at the right price with the right conditions. Fill in and submit this online form if you'd like to tell us more about your plans.
NPB Buy All Types of Commercial Property
¤ Retail – such as hairdressers, chemist, bakery, cafes.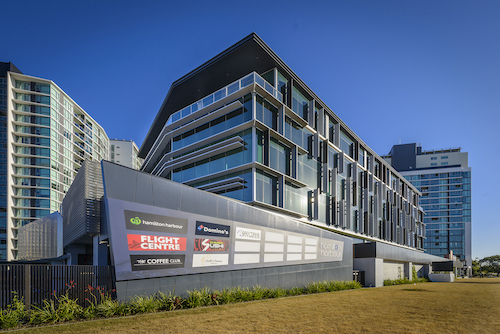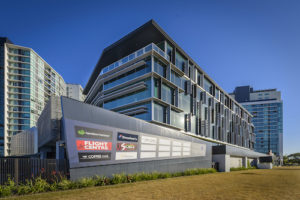 ¤ Offices
¤ Factories/Industrial
¤ Small Speciality – such as pharmacy, medical suites or law offices.
¤ Large Specialty – such as franchise food chains, hardware stores or Supermarkets.

What Does our Commercial Buyer's Agent Service Cost?
Our fees are are based on a percentage of the purchase price. They are always agreed on in advance and are always negotiable. Generally this service is 2% plus GST of the purchase price, with a minimum fee of $9,900 (incl. GST)
This fee is made up of an initial engagement fee of $1,650 (incl. GST) with the remaining balance paid successfully securing your property (called the 'success fee').
We also offer a 'fixed fee' option. All our services and fees are negotiable.
There is no charge for an initial consultation with us and it's completely obligation free. We use this consultation to fully assess your specific requirements and answer any questions you may have about our service.
"I first went to meet with National Property Buyers after looking for an investment property for about 6 months.

I had absolutely no idea where to start and what I should be looking for. After enlisting the help of NPB I had purchased my first investment property within 2 weeks.

Their online property hub and open communication are first rate and made searching for the correct properties so simple and easy. From going through the property for the first time to the auction and final inspections they made it all so easy and had all my questions answered before I asked them."

Brian, Melbourne
Why Choose NPB?
We are highly experienced and specialists at buying commercial property and can guide you through all steps to ensure you are making the right decisions.
Whether it is sourcing an off-market property, assessing the true value, or negotiating the best deal possible, we are very confident you will be impressed by the level of service we provide, plus we'll save you time and provide you with the peace of mind that the decisions you make are well informed, good decisions.
Our meticulous approach to search for all available opportunities, whether they are publicly advertised or off-market, ensures our clients are kept abreast of all available options;
We have the skill set to assess the value of the property, including reviewing planning restrictions, design issues, and re-development potential of properties.
Whether you're an investor searching for a new property investment, or a business operator looking for your ideal premises, NPB can tailor a service that meets your needs.
Our negotiation skills ensure you get the best possible price AND conditions, which are equally important when it comes to buying commercial property.
Click on the blue bar below to submit an enquiry or give us a call on 1300 500 555 if you have any questions about our commercial property buying service – we're always happy to have a chat about property.
Melbourne Office Details
Address: 333 Whitehorse Road, Suite 2, Level 1, Balwyn VIC 3103
Phone: 1300 500 555
Phone: +61 3 9836 3322
Fax: +61 3 9836 3377
Send us a message: Click here
Commercial Property Buying Agent
Melbourne office of NPB – come and say hello to our team of commercial property experts!
Help us Help You
If you're in the market for a commercial property in Melbourne we'd love to assist.
Give us a call on 1300 500 555 or fill out this form to get started now.