Brief 
Our clients who wanted to downsize their primary residence but upsize their lifestyle engaged us to help them buy a new home, a beach house and sell their existing family residence! 
What an emotional property journey to be on with our clients, helping them sell their family home they had raised their kids in for over 26 years and helping them find and secure new properties for the next stage of their life. 
Our client's property plan had been a dream for a long time and was supposed to take place after a long European vacation, however, the pandemic had other ideas and so they decided to switch gears and buy their beach house first.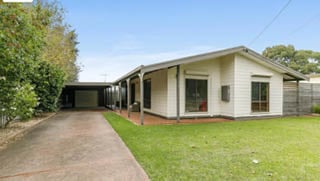 Service: Full BA Service
Suburb: Phillip Island (Cowes)
Vendor Price: $590,000
Purchase Price: $542,500
Property: 3 Bed | 2 Bath | 2 Cars
Land: 665sqm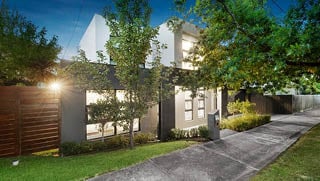 Service: Full BA Service
Suburb: Lower Templestowe
Vendor Price: >$1.7 million
Purchase Price: $1,670,000
Property: 4 Bed | 2 Bath | 2 Cars
Land: 326sqm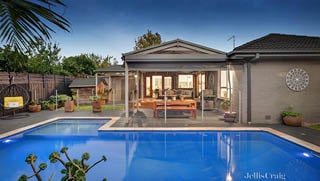 Service: Vendor Advocacy
Suburb: Lower Templestowe
Sold Price: $1,530,000
Property: 4 Bed | 2 Bath | 2 Cars
Land: 652sqm
Buying the Beach House
With travel plans on hold due to a worldwide pandemic, our clients decided to bring forward their plan to buy a beach house on Phillip Island.  
We found a great neat and tidy 3-bedroom, 2-bathroom house on over 650sqm of flat land just a few minutes walk to the beach in 2020.  
We took advantage of the market conditions that were making it difficult for people to inspect property and were able to negotiate an excellent price of $542,500, nearly $40,000 under the vendor's desired price of $590,000. Note our clients were prepared to pay the full asking price of $590,000! 
The long-term plan for this couple is closer to retirement they will knock the house down and rebuild their dream home and move to Phillip Island permanently.  For now, the property will be enjoyed for weekends and summers away.  
Buying the New Home 
Transaction two in 2022 was to find them the perfect downsizer city home. Their children whilst in their 20s still reside at home (some of the time!) so they wanted something on a smaller block of land, that was easy to maintain and could still accommodate the kids. 
A ripper of a property came on the market in Lower Templestowe – their preferred suburb. 
We knew this property fit the bill perfectly. It was a low-maintenance town residence around 7 years old, on 326m2, with the master downstairs and 3 additional bedrooms upstairs. We inspected it during the auction campaign, and our clients loved it. 
Keen to secure the property before auction we probed the agent to find out what it would take to buy before auction. The vendor who was receptive to pre-auction offers wanted over $1.7 million. It took a little bit of strategic negotiating but we eventually secured it for $1.67m before auction and under our client's budget. 
Selling the Family Home
The final piece of the puzzle – selling their family home.
We advised them on presenting their property for selling, enlisting a reputable real estate agent and helped them get the property styled. Presented in its best possible light, the property hit the market. It had over 90 groups through, with 40 to 50 people in attendance on auction day and 3 separate bidders.  
It passed into the highest bidder and the property was negotiated up to the reserve of $1.53m.  We managed even to get the settlement dates to line up with their new home. So no bridging finance was needed which was a relief for our clients!
It was a great result, and a week later a superior property just around the corner sold for $1.475m so our clients are feeling very happy with the results. 
Our client loved having one company assist them on all 3 property transactions. Someone that understood all their goals, priorities and timelines and worked with them to make it all happen. 
Book a Complimentary Consultation
Let's catch up and talk property!
Take advantage of our free, one hour consultation. We can discuss your property goals, the market and answer your questions.
Or not ready to chat then read more about our Vendor Advocacy services.