Suburb: Ivanhoe, Victoria
Client Type: Prestige
Service: Buyer Advocacy
Vendor Reserve: $3.2 Million
Purchase Price: $2.99 Million
Property: 5 Bedroom Prestige Home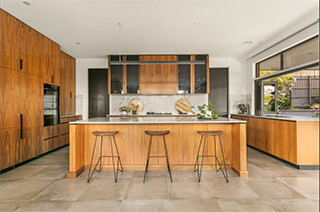 "Absolutely no regrets for choosing NPB. Antony and Robert are professional, knowledgeable and patient. From start to finish, I felt absolute trust that Antony had my best interest in mind. As we didn't know Melbourne's property market well, Antony's advice was invaluable. We must have gone through half the suburbs here before finally settling on the one we ultimately purchased.  The fee is well worth the hassle of going through the process alone."
We were contacted a year before we were officially engaged by our client. Our client was a Hong Kong citizen applying for the 'Significant Investor' Visa. After completing some online research our client (to be) contacted NPB and 2 other Buyer Agents. He explained his circumstances – the Significant Investor Visa would allow him to purchase a primary residence for whilst he lived in Australia. The application process was lengthy, but he had it well in hand.
Antony Bucello, Senior Buyer Advocate kept in regular contact and provided information on the market, suburbs and purchase examples – even though he was not formally engaged.
BRIEF
Our client had a budget of $3m – he could not spend 1 cent more due to his Visa conditions. He wanted a prestige property for himself, his sister and elderly mother to live in (they were living in Perth). Unfamiliar with Melbourne what he didn't know was where he wanted to live, and this is where we played tour guide!
SEARCH
Due to our early communication our client's understanding of the market and real estate in Australia was greatly increased. We spent around 4 days in total driving our client (when he was in the country) or his family around to different suburbs and OFIs. We explained what made each suburb appealing and eventually we had a shortlist and we could start focusing our search.
ASSESS
The first property they liked was in Alphington. Antony's assessment priced it beyond $3 million but he attended the auction just in case. It sold under competition.
We identified another property in Ivanhoe. Antony attended the OFI and took photos and videos which he shared with his client online. Our client and family couldn't inspect this property and were relying on Antony's opinion. Antony assessed the property, completed the due diligence, and had the contract reviewed by a solicitor. Comparable sales priced the property at $3.05 to 3.15 million! Above our client's VISA restriction and below the vendor's desired amount of $3.2 million.
NEGOTIATE
Our clients loved the property! We knew we had to give it a crack. We placed an unconditional offer of $2.99m. There were two offers. A $3.2m conditional offer and a $3.1m offer. We could not compete.  Antony never divulged his client's budget and its reason in case we had to negotiate with this agent again for the same client.
We continued searching. However, 10 days later Antony got a call. The successful buyer had pulled out and the second buyer had purchased elsewhere. $3.1 million and it was ours. Our client wanted it! Unfortunately, for the vendor timing was on our side. We didn't budge from our original offer – $2.99m. The agent dropped to $3.05m. We remained firm. A day later he said $3m unconditional. There were no other buyers, the property was off-market and buyer uncertainty was increasing because of COVID-19. Two days later we got if for $2.99m!
Book a Complimentary Consultation
Let's catch up and talk property!
Take advantage of our free, one-hour consultation. We can discuss your property goals, the market and answer your questions.
Or not ready to chat then read more about our Buyer Advocate services.