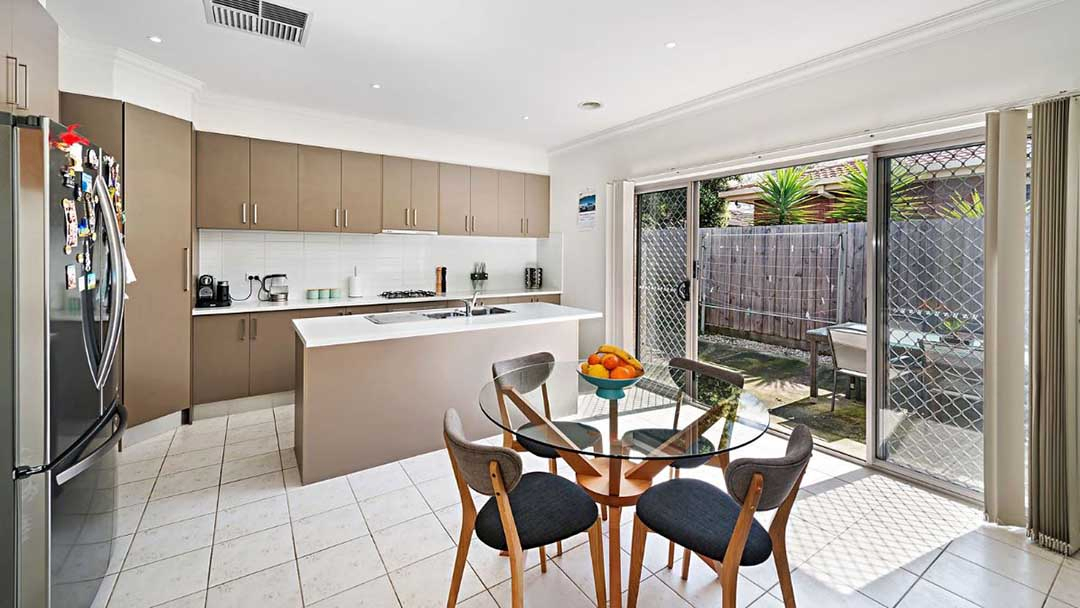 Capital Growth and Resale
Triple Service – A walk in the park
Suburb: Pascoe Vale, Victoria
Client Type: Investors
Service: Search > Assess > Negotiate
NPB Purchase Price 2013: $482,000
NPB Sold Price 2017: $745,000
Rent: 1890 pcm Yield: 4.7%
Property: 3 Bed Unit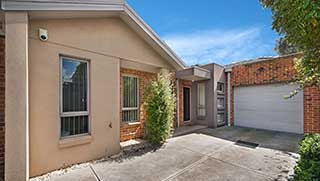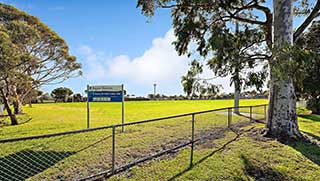 Case Studies don't get much better than this – we purchased, managed and sold our client's property.
In 4.5 years the property's value grew 36%.
In 2013 our client wanted to buy a low maintenance townhouse in a high growth area. We scoured the market, and presented several ideas through our client property portal and organised inspections for the short-listed properties. Once we found the perfect match (contemporary, three bedroom, two bathroom single level townhouse with 2 car garage. In a peaceful rear position with excellent natural light) in Pascoe Vale we negotiated the purchase and secured the property under our valuation.
We offered our property management service, which our client gladly took up. We managed the property for 5 years and secured two lots of terrific tenants through our vetting service.
To fund renovations for their Sydney home our client decided to sell the townhouse. Without hesitation they took advantage of our free vendor advocacy service. We managed the sale of the property which for our interstate clients made the process significantly easier and less stressful.
The property was sold in October 2017 and achieved an outstanding result, $263,000 above its original purchase price in 2013.
To all those who are looking to purchase an owner occupied or investment property,
My wife, Tamara & I, were looking to purchase an investment property, in Melbourne, in late 2012. We lived in Sunbury & wanted a property that we could see reasonably easily. A friend of ours, Chris Howitt (Mortgage Choice) recommended National Property Buyers. It was then we met Antony Bucello, a buyers advocate for NPB. We realised immediately that we were going to be in good hands!
From the very beginning Antony made us feel welcome; "call me Ant, all my friends do" he said. Ant asked us to think about the type of property that we were looking for, explained the costs involved, the benefits of using NPB, what to look for in a property (location, growth, etc), strategies when wanting to make an offer on a property and so forth. Once Ant had an idea on the type of property we were looking for he went to work. We looked at several properties, had reports on each of them, discussed what we liked & disliked. Ant was always available to talk to. We had our own personal portal, set up by NPB, where we could place our search properties, queries, etc. into. After several property inspections we came upon a townhouse in Pascoe Vale. We loved it—it had everything that we wanted in an investment property. Ant organised a personal inspection, as well as routine ones. He then discussed our strategy in making an offer, giving us his expert opinion in the value of the property. The outcome was that we bought the property and only $1K off Ant's opinion!
Ant then advised us that NPB also manage properties, in case we wanted to use them. We thought that was a good idea—NPB had been great so far. Ant introduced us to Rob and the team. The managing of our property was very good. We had two lots of terrific tenants throughout our 5 years of owning our investment property. All potential tenants were thoroughly screened and their references checked. NPB then offered their recommendations on which tenant would be the best but the final decision was always ours.
Communications between tenant & NPB and NPB & us were always good. If there was ever a query or request, it was dealt with quickly & with little fuss. Rent was always paid, routine inspections were done comprehensively & a detailed report given. Ivonne has been managing our property for the last 12-18 months and she has been great!
Recently Tamara & I have wanted to do some renovations to our place in Sydney—moved back to Sydney a couple of years ago with work & to be closer to family. So we decided to sell our investment property. We were sad to sell as it was a terrific property & investment. Once again we used Ant & the NPB team. This time Ant was our seller advocate. Ant was, once again, a thorough professional. He sought real estate agents, negotiated commission, outlined a selling plan of attack & discussed a selling price range.
Although Ant did all this, we still had the 'final say' in matters. Communications were always open and readily available. Tamara & I felt so lucky to have Ant helping us. On 28th October 2017 we sold our property in Pascoe Vale for a great price—more than we had ever hoped for!
Antony, Rob, Ivonne & the rest of the team at National Property Buyers (NPB)—thank you so much for being a part of our investment journey! You definitely made this experience a rewarding & profitable one! The fee that NPB charge for their services was such a good investment in itself as it saved us a lot on the purchase and made us more in the selling! Ant & the team made this whole 5 year experience feel like 'a walk in the park.'
Tamara & I can't thank Ant and everyone at National Property Buyers enough for their services. We would have no hesitation in recommending Antony Bucello & the team at National Property Buyers to anyone looking to purchase or sell an owner occupied or investment property, or to simply manage an investment property!
Sincerely,
Craig M****
Book a Complimentary Consultation
Let's catch up and talk property!
Take advantage of our free, one hour consultation. We can discuss your property goals, the market and answer your questions.
Or not ready to chat then read more about our Buyer Advocate services.