by Antony Bucello & Catherine Cashmore
After a lull last weekend during which there were only 200 auctions recording a clearance rate of 61 per cent, we were once again back to 2013's improving trend with a clearance rate of 69 per cent based on 804 auctions.
There's no doubt the market has turned in Melbourne – according to RPData, Australia's property market is worth an estimated $4.86 Trillion which is three and a half times the value of Australia's stock market and combined Superannuation funds. It's therefore no surprise that the health of our property market obsesses the conversations both of those in and out of the business of real estate.
We haven't yet fully shifted to a 'sellers market', with a number of quality properties still passing in despite realistic vendor expectation. However, when properties are selling, they're managing to achieve robust results with more than a few confident bidders to move the price upwards.
As I've previously explained – when buyers start to see others bidding in an open and arguably transparent atmosphere, the snowball mentality of 'get in now or miss out' gains momentum and it's not unusual to see some purchasers paying above the odds for homes which just 5 months or so ago would have sold for less.
According to the REIV the overall value of residential sales at auction has increased substantially compared to this time last year. Transactions sold 'at auction' for 2013 currently total $1.8B, compared to $1.5B in March 2012. However, the value of private sales has also risen from $3.9B to $4.5B. It's a remarkable improvement considering total turnover last year was back at levels not seen since 1996.
Despite the pickup, the number of first home buyers as a proportion of our buying market has fallen to a near eight-year low with the latest ABS data showing a drop of 11 per cent in mortgage commitments between December 2012 and January 2013.
Some have questioned if the improvement in values can be sustained without the first home buyer demographic 'feeding' into the lower end. However, with roughly 42 per cent of our market currently comprised of investors, it's clear the bottom is being supported by those taking advantage of SMSF's to shore up their assets.
It has also been suggested that due to APRA enforcing banks to lend dollar for dollar against deposit growth (currently "growing at 7% per annum and falling"), credit availability is bound to be constrained over the mid term.
However, inflation has less to do with the overall money circulating in the system, and more to do with where the current supply of money is being channelled. As can be seen from the figures – most are choosing the residential property market as their asset class of choice and this is where the bulk of 'money creation' is currently heading.
Next week will be the fifth biggest auction weekend on record with an expected 1,210 to take place over both Saturday and Sunday, prior to a welcome break for Easter.
Weekend Clearance Rate Figures

Week Ending Sunday 17th March 2013

Clearance Rate:
69%
Total Auctions:
804 (46 unreported)
Sold:
512
Passed in:
247
At auction:
450
Vendor Bid:
134
Before auction:
107
Real bid:
113
After auction:
0
Total Private Sales:
531
Weekly Turnover:
1043
Source: www.reiv.com.au
The NPB clearance rate is representative of the results evidenced in the 'quality' end of the marketplace. We take the results from a range of suburbs; however please note we are not 'suburb specific'. NPB Melbourne, negotiate on hundreds of properties for their clients each year throughout all areas of Melbourne and the Bellarine Peninsula. The properties we highlight are taken from a selection which we carefully analyse for quality assessment and revise daily.
NPB's clearance rate rises in line with national data – proving the increasing strength of Melbourne's quality residential property market.
Weekend Clearance Rate Figures

Week Ending Sunday 17th March 2013

NPB Clearance Rate:
84%
Total Auctions Reviewed:
39
Sold:
33
Passed in:
6
Under $600k:
17
3
$600k-$1m:
11
2
$1m+:
5
1
Why is the NPB Clearance Rate always higher than the REIV Clearance Rate?
The NPB clearance rate is a snapshot of 'investment grade' or 'cream of the crop' properties representing only those we recommend to clients. These are properties that hold the best potential for a long term capital growth and rental demand. Whilst the Real Estate Institute of Victoria include all properties scheduled for auction (as reported by their members) – including those that are poorly located and unlikely to attract demand even in a robust climate; our clearance rate is far more representative of the market that represents our client's best interests. It's an important part of how we assess the best negotiation strategy for your needs.
The full list of the 39 properties reviewed by NPB this weekend:
< $600k

Suburb
Type
Beds
Quote
Result
Brunswick West
Apartment
1
$245-270k
SOLD $272,000
St Kilda East
Apartment
1
$360-$390k
SOLD UNDISCLOSED
Hawthorn East
Apartment
1
$320-360k
SOLD $365,000
Reservoir
House
2
$370-400k
SOLD $403,000
Ivanhoe
Apartment
3
$380-410k
SOLD $410,000
St Kilda East
Apartment
1
$370-400k
SOLD $424,000
Nunawading
Townhouse
2
$370-400k
SOLD $431,000
Reservoir
House
2
$410-450k
SOLD $450,000
Surrey Hills
Unit
2
$460k+
SOLD $532,000
Coburg North
House
3
$470k+
SOLD $532,500
Malvern
Apartment
2
$440k+
SOLD $536,000
Coburg
House
3
$490-530k
SOLD $551,000
Pascoe Vale
House
3
$480-530k
SOLD $555,000
Blackburn South
Unit
3
$490-540k
PASSED IN
Thornbury
Townhouse
2
$500-550k
SOLD $558,000
Kew
Unit
2
$500-550k
PASSED IN
Richmond
Townhouse
2
$480k+
SOLD $592,000
Thornbury
Townhouse
2
$520-570k
SOLD $595,000
Northcote
Apartment
3
$510-560k
PASSED IN
Collingwood
Warehouse
1
$570-620k
SOLD $599,000
Sold
17
Passed In
3
NPB Clearance Rate 85%
Total
20
$600k – $1m

Suburb
Type
Beds
Quote
Result
Mont Albert
Unit
2
$550-590k
SOLD $615,500
Pascoe Vale Sth
House
3
$540k+
SOLD $640,000
Northcote
House
2
$580-630k
PASSED IN
St Kilda
Apartment
2
$500-550k
SOLD $686,000
Prahran
Apartment
2
$600-640k
PASSED IN
Moonee Ponds
House
3
$630-690k
SOLD $726,000
Richmond
Warehouse
2
$700-750k
SOLD $740,000
Brunswick
House
3
$700-750k
SOLD $786,000
Ascot Vale
House
4
$730-800k
SOLD $820,000
Brunswick
House
3
$750-820k
SOLD $885,500
Balwyn North
House
2
$850-900k
SOLD $886,000
Port Melbourne
House
3
$800k+
SOLD $905,000
Balwyn North
Townhouse
3
$800-880k
SOLD $985,000
Sold
11
Passed In
2
NPB Clearance Rate 84%
Total
13
$1m+

Suburb
Type
Beds
Quote
Result
Parkville
House
4
$930-1020k
SOLD $1,012,000
North Melbourne
House
3
$1-1.1m
SOLD $1,090,000
Northcote
House
4
$900-990k
SOLD $1,340,000
Elwood
House
4
$2-2.2m
SOLD $2,281,000
Canterbury
House
5
$2.5m+
PASSED IN
Brighton
House
5
$4.5m+
SOLD $4,850,000
Sold
5
Passed In
1
NPB Clearance Rate 83%
Total
6
Overall

Sold
33
Passed In
6
NPB Clearance Rate 84%
Total
39
AUCTIONS IN THE SPOTLIGHT
11 Central Park Road MALVERN EAST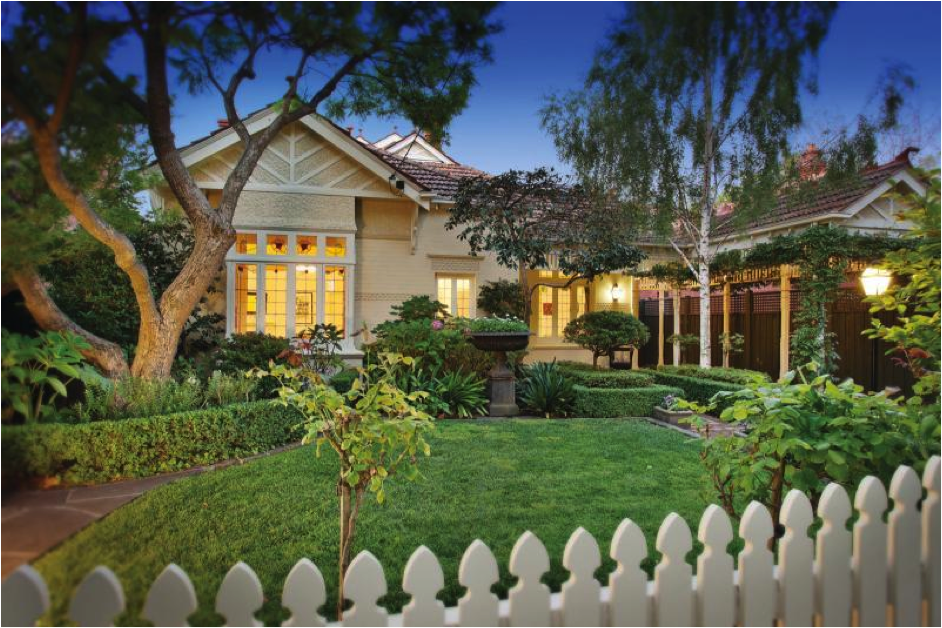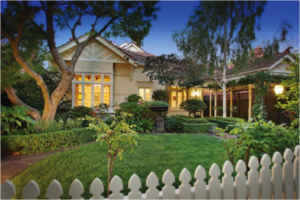 Reported by:

Catherine Cashmore

Agent:

Marchall White

Quote:

In excess of $2.5Mil

Crowd:

100 people (approx.)

Bidders:

0

On Market:

N/A

Result:

Passed In
Comment:
Around 100 people were in attendance at this 4 bedroom house in Malvern East. A genuine bid of 2.5Mil opened the auction giving the impression that more would follow. However, despite a fair degree of coxing from the auctioneer and a half time break to see the vendor, there was little additional interest. The auctioneer attempted to push the initial bidder by placing a vendor bid of 1.26Mil and managed to get another 25K after which the home passed in at 2.275Mil. No reserve has been listed.
60 Hunter Street Malvern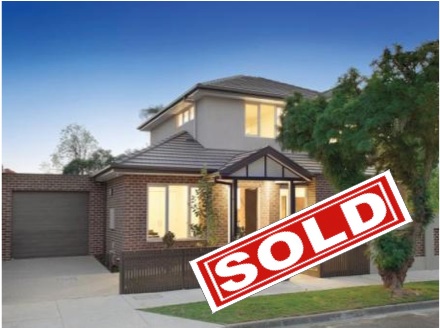 Reported by:

Catherine Cashmore

Agent:

Marshall White

Quote:

$1.3-1.4Mil

Crowd:

200 (approx.)

Bidders:

3

On Market:

$1.4Mil

Result:

SOLD $1.701Mil
Comment:
A huge crowd of around 200 people attended and interest was openly evident amongst the gatherers.
One buyer confidently opened with a genuine bid of 1.1mil and another bidder immediately got involved moving the tempo to a somewhat breathless 'tit for tat' duel.
The auctioneer took a break at 1.4Mil to visit the vendor, upon which the property was announced 'on the market' – with a third bidder entering the fray, the home finally sold for a very hearty 1.701mil – which was clearly beyond expectation.
3a Wellesley Street MONT ALBERT
Reported by:

Antony Bucello

Agent:

Jellis Craig

Quote:

Mid to High $500k

Crowd:

80 (approx.)

Bidders:

6

On Market:

$602,000

Result:

SOLD $615,500
Comment:
A well located renovated 2 bedroom villa unit which managed to attract 6 bidders in a crowd of roughly 80 people.
A $500,000 opening bid from one budding buyer opened the auction and the event took off at an accelerating pace. At $601,000 the auctioneer went to visit the vendor, however it took another $1K before he finally announced the property 'on the market.' The hammer fell at $615,500 – a strong result for the vendor.
CONTACT US
If you need any assistance with searching, assessing or negotiating your next property purchase or simply wish to discuss your property buying needs, please don't hesitate to contact us. Alternatively, you can complete our online Help Us Help You form and we will contact you.
Regards
Antony Bucello and Catherine Cashmore