Property market currently in a phase of un-changeable stability…
by Antony Bucello & Catherine Cashmore
If you've been following the budget and numerous political highlights over the past few weeks and find yourself growing tired of fluctuating insecurity over interest rate movements and unemployment figures, then take a break and look towards the property market because it's currently in a phase of un-changeable stability.
The clearance rate is now trending above that of last year, but the movements from one week to the next are marginal at best. Last weeks clearance rate of 62 per cent was revised to 61 per cent. This week's clearance rate of 63 per cent is a strong result however; with 63 results yet to be reported, it may also drop mid-week.
The number of unreported results rises during a flat climate because more properties sell via negotiation than 'under the hammer.' Once un-reported results are collected, they go into making up the midweek revised figure. Although it's frustrating to have a high number of un-reported results pending, agents are allowed to report properties as 'sold at auction' as long as auction conditions (no 3 day cooling) are applicable to the sale. Therefore late results coming in indicate the level of 'behind closed doors' activity occurring.
Such a climate is ideal from a buyer perspective. Under a heated auction atmosphere there is rarely a chance to take a step back and discuss budget decisions with a partner or take time out to 'think'. A sale by negotiation allows this to happen.
The lowering un-employment rate in Victoria from 5.8 to 5.3 should be welcomed. However it should also be noted that the number has been patched up with an increase in part time work and fall in full employment. Therefore, it's unlikely to play a part in the property market other than perhaps increase overall confidence in the economy.
The interest rate drop partially passed on from all four major banks, has helped free up disposable income and allows greater borrowing power from buyers wanting to take this option. However rates that go down below the long-term average also go up therefore it's expected that buyers will remain cautious.
Perhaps the one dynamic factor that may bear effect on forthcoming results is the gradual drop in stock levels in the more popular suburban locations. It's seasonal in winter to see lower stock levels, however considering there was record high stock last winter hampering the market for vendors, to see a reduction may entice competition at auctions resulting in greater numbers selling under the hammer and a possible rise in the metro median.
For the time being, power is still largely in buyer's hands and the market broadly represents a level playing field.
Weekend Clearance Rate Figures

Week Ending Sunday 13 May 2012

Clearance Rate:
63%
Total Auctions:
591
Sold:
370
Passed in:
221
At auction:
302
Vendor Bid:
135
Before auction:
67
Real bid:
86
After auction:
1
Total Private Sales:
564
Total Sales:
934
Source: www.reiv.com.au
The NPB clearance rate falls broadly in line with the REIV figures this week showing a rise in last week's numbers. There is a growing shortage of quality stock with strong results evidencing themselves particularly in the inner northern suburbs. Those wanting to purchase this year would be wise to step in before prices start reflecting this trend. This is particularly applicable if your budget falls between $400,000 – $800,000. This is where the bulk of buyer demand remains.
Weekend Clearance Rate Figures

Week Ending Sunday 13 May 2012

NPB Clearance Rate:
76%
Total Auctions Reviewed:
42
Sold:
32
Passed in:
10
Under $600k:
12
3
$600k-$1m:
11
2
$1m+:
9
5
Why is the NPB Clearance Rate always higher than the REIV Clearance Rate?
The NPB clearance rate is a snapshot of 'investment grade' or 'cream of the crop' properties representing only those we recommend to clients. These are properties that hold the best potential for a long term capital growth and rental demand. Whilst the Real Estate Institute of Victoria include all properties scheduled for auction (as reported by their members) – including those that are poorly located and unlikely to attract demand even in a robust climate; our clearance rate is far more representative of the market that represents our client's best interests. It's an important part of how we assess the best negotiation strategy for your needs.
The full list of the 40 properties reviewed by NPB this weekend:
< $600k

Suburb
Type
Beds
Quote
Result
Brunswick West
Apartment
2
$330-360k
SOLD $345,000
South Yarra
Apartment
1
$340-375k
SOLD $379,000
Williamstown
Apartment
2
$380-410k
SOLD $408,000
Box Hill
Unit
2
$390k+
SOLD $438,000
Hampton East
Unit
2
$380-415k
PASSED IN
Sandringham
Unit
2
$390-430k
SOLD $440,500
Ferntree Gully
House
4
$420-450k
SOLD $460,000
St Kilda East
Apartment
2
$400-440k
SOLD $477,000
Donvale
Townhouse
3
$480k+
SOLD $500,000
Hawthorn East
Apartment
2
$440-480k
SOLD $506,000
Preston
Townhouse
3
$440-495k
SOLD $531,000
Elsternwick
Unit
2
$470-520k
PASSED IN
South Melbourne
Apartment
2
$500-550k
SOLD $550,000
Surrey Hills
Unit
2
$500-550k
PASSED IN
Sold
12
Passed In
3
NPB Clearance Rate 80%
Total
15
$600k – $1m

Suburb
Type
Beds
Quote
Result
Macleod
Townhouse
3
$550k+
PASSED IN
Collingwood
Apartment
2
$560-600k
SOLD $588,800
Elwood
Apartment
2
$550-590k
SOLD $607,500
West Footscray
House
3
$490-540k
SOLD $610,000
Niddrie
House
3
$540-590k
SOLD $615,000
Doncaster
House
3
$570k+
SOLD $649,000
Mordialloc
Townhouse
3
$590-640k
PASSED IN
Balwyn
Townhouse
2
$630-690k
SOLD $657,500
Elwood
Apartment
3
$670-730k
SOLD $744,000
Alphington
House
3
$675-725k
SOLD $770,000
Northcote
House
3
$680-730k
SOLD $785,000
Preston
House
3
$690-750k
SOLD $815,000
Burwood
House
3
$800-870k
SOLD $875,000
Sold
11
Passed In
2
NPB Clearance Rate 85%
Total
13
$1m+

Suburb
Type
Beds
Quote
Result
Glen Iris
House
3
$960-1050k
SOLD $1,010,000
Richmond
House
3
$900k+
SOLD $1,020,000
Flemington
House
3
$950-1000k
SOLD $1,045,000
Port Melbourne
House
2
$1m+
PASSED IN
Ivanhoe East
House
4
$1.1-1.2m
SOLD $1,196,000
St Kilda
Apartment
3
$1.2-1.3m
SOLD $1,215,000
Brighton
House
2
$1.2-1.3m
PASSED IN
Kew
Townhouse
3
$1.4m+
PASSED IN
Northcote
House
4
$1.4-1.5m
PASSED IN
Camberwell
House
3
$1.6-1.7m
PASSED IN
Clifton Hill
House
3
$2.2-2.3m
SOLD $2,520,000
Camberwell
House
4
$2.5m+
SOLD $2,813,000
Princes Hill
House
3
$3.2-3.5m
SOLD $3,820,000
Canterbury
House
4
$3.5m+
SOLD $3,820,000
Sold
9
Passed In
5
NPB Clearance Rate 64%
Total
14
Overall

Sold
32
Passed In
10
NPB Clearance Rate 76%
Total
42
AUCTIONS IN THE SPOTLIGHT
36 Murray Rd, McKinnon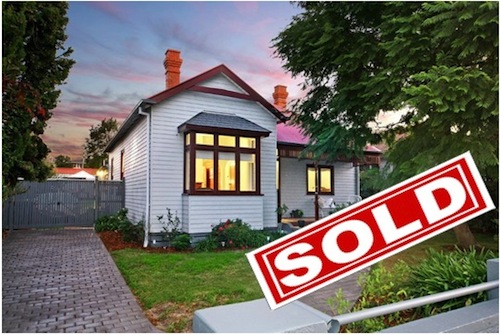 Reported by:

Catherine Cashmore

Agent:

Buxton

Quote:

POA

Crowd:

50 people (approx.)

Bidders:

2

On Market:

N/A

Result:

Passed in at $890,000 – and sold via negotiation for $941,000
Comment:
A crowd of around 50 attended the auction for this period house nestled in a quiet pocket of McKinnon. The property had been partially updated and being in the McKinnon school zone, provided a good 'foot through the door' opportunity for a family with school aged children.
The auctioneer called for an opening bid of 840k, and shortly following got his wish. Requesting increments of 10k, it was a two-horse race for the rest of the auction. At 870k biding increments were broken into 5k jumps. However at 890k the bidding dried up and the property passed in for negotiation later selling for $941,000.
102 Head St, Brighton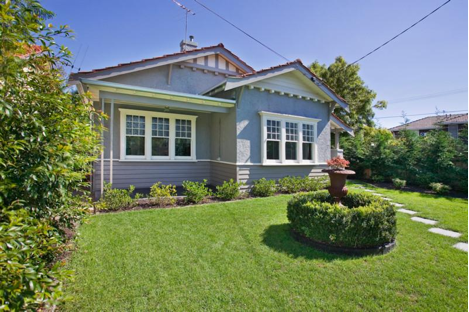 Reported by:

Catherine Cashmore

Agent:

Hodges

Quote:

$1,525,000 – $1,625,000

Crowd:

40 people (approx.)

Bidders:

0

On the Market:

N/A

Result:

Passed in on a vendor bid – reserve $1,580,000
Comment:
A healthy number of watchers attended the auction for this 4 bedroom 2 bathroom renovated period property. Like the other auctions I witnessed most had arms crossed or hands stuffed in pockets. No opening bid was forthcoming, therefore the auctioneer opened on a vendor bid of $1.5mil. Unfortunately, despite the numbers attending the auction never progressed past first base and the property was passed in on a vendor bid of $1,500,000.
9 Abbin Avenue, Bentleigh East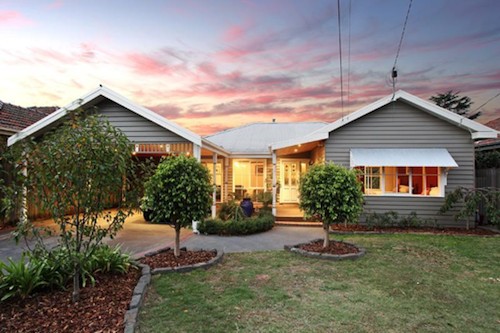 Reported by:

Catherine Cashmore

Agent:

Buxton

Quote:

$800,000 – $880,000

Crowd:

50 people (approx.)

Bidders:

2

Result:

PASSED
Comment:
Enjoying the free coffee on offer from Buxton's complementary coffee truck, a crowd of around 50 gathered for the auction of this 4 bedroom renovated home holding high expectations. The Auctioneer opened on a vendor bid of $800,000 and called for an advance of 10k increments. In a splurge of activity, two bidders swiftly took the price to 850k before interest dried up and the home passed in for negotiation. No sale was achieved and the reserve has been recorded at $887,000
8 Dene Avenue, Malvern East
Reported by:

Catherine Cashmore

Agent:

Bennison Mackinnon

Quote:

POA

Crowd:

35 people (approx.)

Bidders:

1

Result:

Passed in and sold via negotiation
Comment:
Only one bidder chose to get involved for this un-renovated property on a block of land approx. 794 sqm. The auction opened on a vendor bid of $1.2 mil and it took the half time break as well as a lowering of the requested increments from 20k to 10k to get one bidder to raise a hand. The property passed in at $1.21mil for negotiation. The property sold successfully a short while following for an undisclosed amount over $1.25Mil.
60 Clive St, West Footscray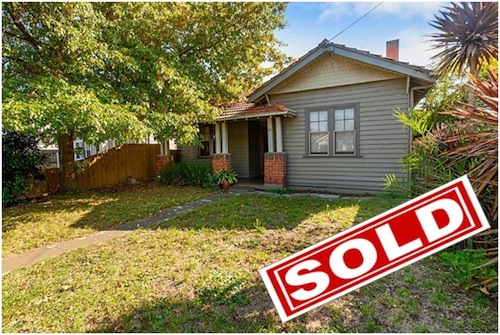 Reported by:

Antony Bucello

Agent:

Hocking Stuart

Quote:

$490,000 – $540,000

Crowd:

60 people (approx.)

Bidders:

5

On Market:

$550,000

Result:

SOLD – $610,000
Comment:
The auction for this un-renovated Californian Bungalow was hotly contested. The auction opened on a vendor bid of $490,000 to kick things off and 5 bidders competed for the home. The property reached it's 'reserve' at $550,000 and sold some $60,000 later for $610,000. A strong result.
CONTACT US
If you need any assistance with searching, assessing or negotiating your next property purchase or simply wish to discuss your property buying needs, please don't hesitate to contact us. Alternatively, you can complete our online Help Us Help You form and we will contact you.
Regards
Antony Bucello and Catherine Cashmore