Melbourne is now the best performing capital city in the country for capital growth.
As of January 31st, the Victorian capital had over taken Sydney as the best performing property market, signalling the continuing strength of Melbourne, and the likely dip in the Sydney market.
According to Core Logic RP Data Hedonic Home Value Index, Melbourne edged in front of Sydney capital gains by half a percent, 11% and 10.5% respectively.
Melbourne also pipped Sydney for Total Gross Returns by 0.1% – 14.5% and 14.4% respectively.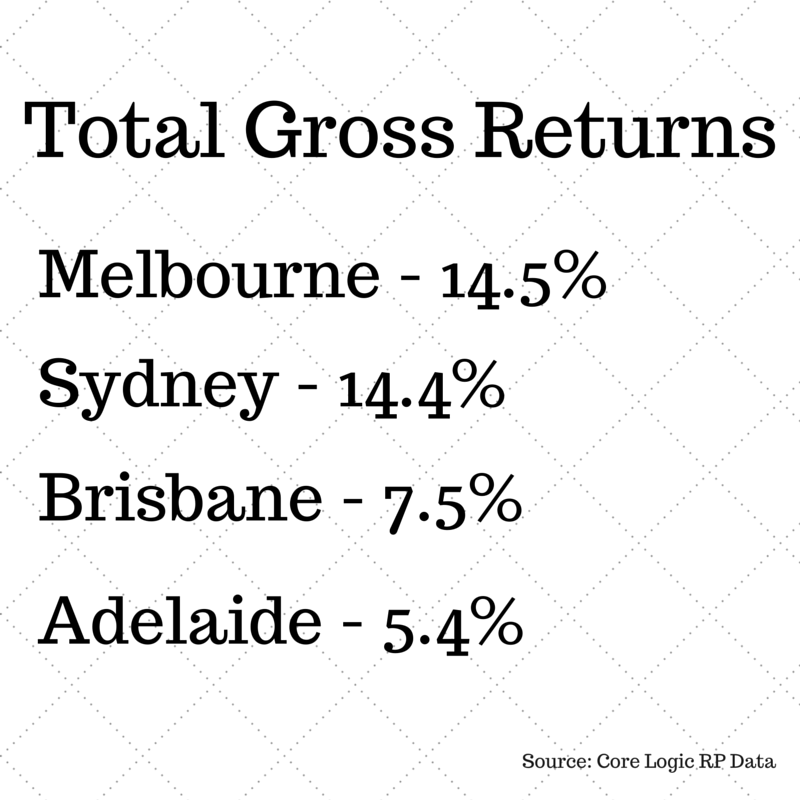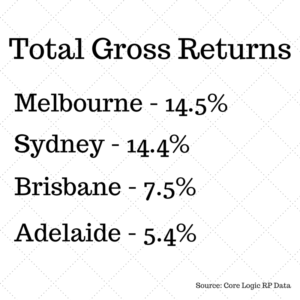 Although the difference is small, it does signal a significant change in the balance of the strongest housing markets.
Sydney in fact recorded the biggest dip in growth in the three months leading to January 2016, of 2.1%. The New South Wales capital has also dipped to a 29 month low, according to Core Logic.
These statistics don't necessarily mean the Sydney market is in dire straits – the city is still doing very well in terms of capital growth with a healthy 10.5%. Investors and buyers should also keep in mind that Sydney hit a massive 18.4% capital growth in July of last year.
To put that in another context, Sydney has recorded a 73.4% increase from January 2009, while Melbourne has reached 66.4% in the same time.
The three month period to January threw up some curve balls with Hobart recording the biggest gain in capital growth for a capital city, ahead of Perth (1.7%) and Canberra (1.2%).
The Core Logic data shows that the gap is almost certainly closed between Melbourne and Sydney, as well as reaffirming the value that Melbourne offers investors: a consistent market and strong returns.
"Melbourne's housing market has been more resilient to slowing growth conditions which has propelled the annual growth rate…11.0% higher over the past twelve months" said Core Logic head of research, Tim Lawless.
"Previously…there was a large separation between Sydney's housing market, and Melbourne's, where the rate of capital gain was substantial but still well below the heights being recorded in Sydney. The latest data reveals Sydney's housing market is now playing second fiddle to Melbourne's, at least in annual growth terms."
Low interest rates likely contributed to Sydney's phenomenal growth in 2015, and the changes to lending recommended by APRA have likely curbed the growth.
With the RBA's decision to hold rates, it will be interesting to see how the two biggest markets perform in the coming months given their growth is now more even.
Ensure you speak to an expert before making any investment decisions.