by Antony Bucello & Catherine Cashmore
The market posted a strong result this weekend, with a 74 per cent clearance rate ahead of last week's revised 70 per cent.
Year to date, over $4 billion homes have been sold via auction (compared to $2.9 billion for the same time last year), a number which would include properties sold 'prior to' and via a 'passed in' negotiation, all of which count towards the weekly clearance rate.
In the current atmosphere in which sentiment has improved, larger percentages are gaining enough competition to sell 'under the hammer' and this has certainly been so from an anecdotal perspective.
Last week the ABS released its monthly update on national housing approvals and in line with expectation, shows demand for property has continued to increase throughout the month of March.
The total value of dwelling commitments (excluding alterations and additions) rose 4.5 per cent (seasonally adjusted) and the number of housing commitments for owner occupied housing and investment housing also showed a positive trend.
Excluding refinancing, owner occupier commitments rose a seasonally adjusted 5.2 per cent which includes a welcome rise in the demand for new dwellings (up 2.9 per cent) – a full breakdown is available on the ABS website.
The proportion of investors active in the market also continues to increase which is understandable given the current low rate environment. Investors used to make up roughly 30 per cent of the national buying market however this has increased to roughly 36 per cent and in Metropolitan Melbourne just over 40 per cent of the buying market is investor lead.
Considering most investors shop with a budget around the capital city median – $450,000-$550,000 – demand in this price bracket has been particularity strong and overwhelmingly focused on the established property.
It's well known that owner occupiers and investors preference established over new, with the ABS data showing commitments for new dwellings make only a rough 17 per cent of total market share.
It's one reason the government continues to focus its attention on boosting the new home sector with first home buyer grants 'gifting' $10,000 for anyone purchasing new rather than established. However, without addressing the underlying issues associated with consistent low demand for new property, it's unlikely they'll be a change to the status quo for the foreseeable future.
Agents have reported an increase in the number of first home buyers at inspections and auctions ahead of the changes to the current $7000 grant for established property which is due to expire on the 1st of July. However, although in raw terms numbers have increased, as a share of the market; first home buyers have fallen to 14.2 per cent from a previous 14.4 per cent.
As we move into winter, expect a seasonal drop in the number of quality listings available on the market and with it, and increase in competition for the limited stock available.
With this in mind, it's vital investors take care with their due diligence when considering a property purchase as the temptation to get carried away with short term changes can result in prices being paid above what can be sustained over a long term trend.
Weekend Clearance Rate Figures

Week Ending Sunday 19th May 2013

Clearance Rate:
74%
Total Auctions:
619 (33 unreported)
Sold:
389
Passed in:
164
At auction:
389
Vendor Bid:
96
Before auction:
66
Real bid:
68
After auction:
0
Total Private Sales:
625
Weekly Turnover:
1244
Source: www.reiv.com.au
The NPB clearance rate is representative of the results evidenced in the 'quality' end of the marketplace. We take the results from a range of suburbs; however please note we are not 'suburb specific'. NPB Melbourne, negotiate on hundreds of properties for their clients each year throughout all areas of Melbourne and the Bellarine Peninsula. The properties we highlight are taken from a selection which we carefully analyse for quality assessment and revise daily.
NPB's clearance rate is moving in line with REIV data – however it should be noted, the quality and quantity of 'good' listings are slowly reducing as we approach winter and it's expected this could increase competition.
Weekend Clearance Rate Figures

Week Ending Sunday 19th May 2013

NPB Clearance Rate:
87%
Total Auctions Reviewed:
32
Sold:
28
Passed in:
4
Under $600k:
10
1
$600k-$1m:
10
1
$1m+:
8
2
Why is the NPB Clearance Rate always higher than the REIV Clearance Rate?
The NPB clearance rate is a snapshot of 'investment grade' or 'cream of the crop' properties representing only those we recommend to clients. These are properties that hold the best potential for a long term capital growth and rental demand. Whilst the Real Estate Institute of Victoria include all properties scheduled for auction (as reported by their members) – including those that are poorly located and unlikely to attract demand even in a robust climate; our clearance rate is far more representative of the market that represents our client's best interests. It's an important part of how we assess the best negotiation strategy for your needs.
The full list of the 32 properties reviewed by NPB this weekend:
< $600k

Suburb
Type
Beds
Quote
Result
Footscray
House
2
$340-370k
SOLD $417,000
Yarraville
Townhouse
2
$450-480k
SOLD $480,000
Spotswood
House
2
$460-500k
SOLD $501,000
Northcote
Apartment
2
$420-460k
SOLD $512,500
Clifton Hill
Apartment
2
$420-460k
PASSED IN
Kew
Apartment
2
$440-480k
SOLD $520,000
St Kilda
Apartment
2
$480-520k
SOLD $533,000
Reservoir
House
2
$400-440k
SOLD $540,000
Hawthorn East
Apartment
2
$450-500k
SOLD $541,000
Glen Iris
Unit
2
$460k+
SOLD $562,000
Glen Huntly
Townhouse
2
$470-515k
SOLD $590,000
Sold
10
Passed In
1
NPB Clearance Rate 91%
Total
11
$600k – $1m

Suburb
Type
Beds
Quote
Result
Brunswick
Warehouse
2
$480-530k
SOLD $605,000
Preston
House
3
$450-495k
SOLD $622,000
Kensington
Townhouse
3
$500-550k
SOLD $627,000
Parkville
Townhouse
3
$600-650k
SOLD $730,000
Clifton Hill
Townhouse
3
$680-750k
SOLD $762,500
Kensington
House
3
$630-690k
SOLD $777,000
Murrumbeena
House
3
$760-810k
SOLD $815,000
Collingwood
House
2
$750-790k
SOLD $825,000
Doncaster East
House
4
$800k+
SOLD $930,000
Blackburn
House
4
$850-900k
PASSED IN
Surrey Hills
Townhouse
3
$900-990k
SOLD $982,000
Sold
10
Passed In
1
NPB Clearance Rate 91%
Total
11
$1m+

Suburb
Type
Beds
Quote
Result
Carlton North
House
3
$1.05-1.15m
SOLD $1,242,500
Black Rock
House
4
$1-1.1m
SOLD $1,250,000
Bulleen
House
5
$850-950k
SOLD $1,281,500
Caulfield
House
4
$1.2-1.3m
SOLD $1,315,000
Camberwell
House
3
$1.1m+
SOLD $1,385,000
Richmond
House
3
$1m+
SOLD $1,405,000
Elsternwick
House
4
$1.8m+
SOLD $2,035,000
Prahran
Townhouse
4
$1.9m+
PASSED IN
Malvern East
House
4
$2m+
SOLD $2,260,000
Toorak
House
4
$5m+
PASSED IN
Sold
8
Passed In
2
NPB Clearance Rate 80%
Total
10
Overall

Sold
28
Passed In
4
NPB Clearance Rate 87%
Total
32
AUCTIONS IN THE SPOTLIGHT
1/11-13 O'Shaughnessy St KEW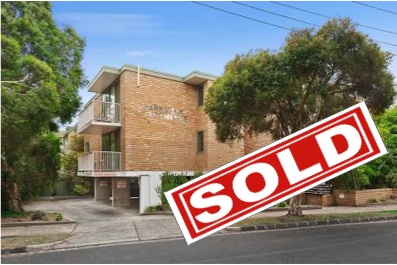 Reported by:

Anthony Smith

Agent:

Jellis Craig

Quote:

$440-480k

Crowd:

25 people (approx.)

Bidders:

2

On Market:

$495,000

Result:

SOLD $520,000
Comment:
Such was the pace of the auction for this 2 bedroom established apartment, only 2 bidders got an opportunity to express an interest. Opening on a strong bid of $490,000 which was above the quoted range, an opposing bid of $495,000 was enough to put the house straight 'on the market.' The selling price of $520,000 was therefore expected given the competition.
82 East Boundary Road BENTLEIGH EAST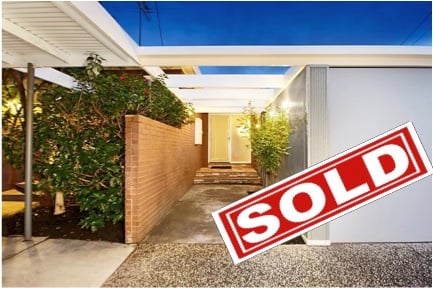 Reported by:

Anthony Smith

Agent:

Buxton

Quote:

$530-580k

Crowd:

60 people (approx.)

Bidders:

3

On Market:

$630,000

Result:

SOLD $670,000
Comment:
Despite the busy road address, another solid result was recorded in Bentleigh East for this 3 bedroom 2 bathroom house with 17 meter frontage. After an opening bid of $530,000, competition from four bidders pushed the price swiftly past $600,000 to meet its 'reserve' of $630,000.
A final flurry of bidding and the property was knocked down to the leading bidder – an up-grader – for $670,000.
CONTACT US
If you need any assistance with searching, assessing or negotiating your next property purchase or simply wish to discuss your property buying needs, please don't hesitate to contact us. Alternatively, you can complete our online Help Us Help You form and we will contact you.
Regards
Antony Bucello and Catherine Cashmore