by Antony Bucello & Catherine Cashmore
Another strong clearance rate of 71 per cent was recorded this weekend, once again giving foundation to the improved trend we've encountered since the beginning of the year. Unless Melbourne experiences a dramatic drop in stock over the winter months, it's likely we'll remain on the current path for the inner and middle ring suburbs, with good properties selling with competition whilst those which have been poorly marketed, needing modest price drops to achieve results.
Improvements in the market are evident – from both an anecdotal perspective and in the raw data. Year to date total transactions show a marginal improvement (up approximately 183 from this time last year) and the clearance rate – the best barometer of heat in the inner and middle ring suburban market – sits at 69 per cent (year to date) compared to 61 per cent for the same time last year.
The 70 per cent '+' clearance rates which are recorded on a Sunday, are typically correcting to the high 60's by the time they are revised mid week, and we seem to have settled into a pattern of relative consistency.
However, after a robust recording of first quarterly growth in the property market, the latest RP Data April Home Value Index has splashed some cool water on the outlook for those who like to extrapolate short term data to evaluate a long term outlook. The results show capital city medians have fallen back nominally, with only Darwin and Adelaide recording a rise.
The change in Melbourne is down by half a percent (month to month) which whilst only a modest drop, is indication of a trend which is more sustainable long term, especially considering our economic prospectus as we move into the traditionally quieter winter months.
Year to year, we're still in positive territory with the R P Data index showing an overall 1.6 per cent rise 'April 2012 to April 2013.'
Last week the ATO released its taxation statistics for the 2010/11 financial year showing one in seven own an investment property, whilst one in ten of Australia's tax payers are negatively geared. In raw numbers there are 1,811,174 property investors in Australia – an increase from the 1,751,679 recorded in 2009/2010 financial year.
The collective loss of negatively geared property investors totals $13.2 billion – however it should be noted that the higher interest rates recorded over the same period would have inflated this figure and when the data is released for the 2011/2012 financial year it's likely to drop – albeit, per capita, the average loss works out at $83.50 per week.
Considering the overwhelming number of investors who now employ negative gearing as part of their 'wealth' strategy, it's unlikely government policy will attempt any change to the status quo in the near term. However, as we move into our new 'post' GFC environment, one which produces lower overall capital returns, it is important to understand the length of time necessary to profit from a low yield investment.
In this respect, the latest report from R P Data is worth a read. Although home values are producing positive 'nominal' returns when assessed against yearly median data – real price growth (once adjusted for inflation) is a tad more sobering.
When looking across all capital markets, once adjusted for inflation – R P Data assess 'real' values to be at a 'similar' level to that recorded in September 2007.
Melbourne's market peaked in September/October 2010 yet even with the recent upturn, the inflation adjusted data shows a drop from 'peak to current' of -11.2 per cent.
Once again, it emphasizes the need for investors to adopt a 'low growth' mindset as we move into an atmosphere which the RBA have termed in their "Housing and Mortgage market" outlook, to be the 'new normal' – principally, lower capital returns that typically track the rate of inflation.
The last bit of data worthy of note is 'private sector housing credit' which has increased only 0.4 per cent over the March quarter. The figure is somewhat compromised due to many home owners taking advantage of our low rate environment to pay down outstanding mortgages; however the levels are historically low.
Annually it has increased by 4.4 per cent – the greater proportion coming from the investment sector, which has grown 5.4 per cent year to date, compared to the owner occupier share, increasing a lesser 3.9 per cent for the same period (a record low.) Investors make up roughly 41 per cent of Victoria's buying market.
The short term outlook shows a reduction in 'stock on market' – dropping 1.1 per cent March – April. As we move into winter, the trend will likely continue – good stock will be soaked up first – and we'll no doubt experience a great challenge sourcing the better investment properties.
Next week the REIV expects around 730 auctions.
Weekend Clearance Rate Figures

Week Ending Sunday 5th May 2013

Clearance Rate:
71%
Total Auctions:
670 (61 unreported)
Sold:
475
Passed in:
195
At auction:
399
Vendor Bid:
121
Before auction:
74
Real bid:
74
After auction:
2
Total Private Sales:
566
Weekly Turnover:
1041
Source: www.reiv.com.au
The NPB clearance rate is representative of the results evidenced in the 'quality' end of the marketplace. We take the results from a range of suburbs; however please note we are not 'suburb specific'. NPB Melbourne, negotiate on hundreds of properties for their clients each year throughout all areas of Melbourne and the Bellarine Peninsular. The properties we highlight are taken from a selection which we carefully analyse for quality assessment and revise daily.
NPB's clearance rate is showing consistency – however it should be noted, the quality and quantity of 'good' listings are slowly reducing as we approach winter.
Weekend Clearance Rate Figures

Week Ending Sunday 5th May 2013

NPB Clearance Rate:
89%
Total Auctions Reviewed:
37
Sold:
33
Passed in:
4
Under $600k:
14
1
$600k-$1m:
10
1
$1m+:
9
2
Why is the NPB Clearance Rate always higher than the REIV Clearance Rate?
The NPB clearance rate is a snapshot of 'investment grade' or 'cream of the crop' properties representing only those we recommend to clients. These are properties that hold the best potential for a long term capital growth and rental demand. Whilst the Real Estate Institute of Victoria include all properties scheduled for auction (as reported by their members) – including those that are poorly located and unlikely to attract demand even in a robust climate; our clearance rate is far more representative of the market that represents our client's best interests. It's an important part of how we assess the best negotiation strategy for your needs.
The full list of the 37 properties reviewed by NPB this weekend:
< $600k

Suburb
Type
Beds
Quote
Result
Thornbury
Apartment
2
$370-410k
SOLD $410,000
Brunswick East
Apartment
2
$360-400k
SOLD $435,000
Ivanhoe
Apartment
2
$380-420k
SOLD $436,500
Glen Huntly
Unit
2
$410-440k
SOLD $472,000
Richmond
Apartment
2
$380-420k
SOLD $483,000
Carnegie
Unit
2
$400-440k
SOLD $499,500
Preston
Warehouse
2
$450-495k
SOLD $500,000
Prahran
Apartment
2
$420-450k
SOLD $505,000
St Kilda East
Apartment
2
$460-480k
SOLD $510,000
Carnegie
Unit
2
$420-460k
SOLD $512,000
West Footscray
House
3
$470-510k
SOLD $516,000
Brunswick
Apartment
2
$450-490k
SOLD $530,000
Richmond
Apartment
2
$470-520k
PASSED IN
Glen Iris
Apartment
2
$480-528k
SOLD $539,000
Northcote
Unit
2
$450k+
SOLD $581,700
Sold
14
Passed In
1
NPB Clearance Rate 93%
Total
15
$600k – $1m

Suburb
Type
Beds
Quote
Result
Prahran
Apartment
2
$500-550k
SOLD $620,000
Camberwell
Unit
2
$500k+
SOLD $642,000
South Kingsville
House
3
$600k+
SOLD $685,000
Abbotsford
House
2
$600k+
SOLD $700,000
Moonee Ponds
House
3
$660-710k
SOLD $780,000
St Kilda East
House
2
$665-730k
SOLD $788,000
Brunswick West
House
2
$690-750k
SOLD $870,000
Northcote
House
2
$730-800k
SOLD $880,000
Balwyn North
House
3
$760-830k
SOLD $898,000
Balwyn
House
3
$800-880k
PASSED IN
Thornbury
House
3
$820-900k
SOLD $996,000
Sold
10
Passed In
1
NPB Clearance Rate 90%
Total
11
$1m+

Suburb
Type
Beds
Quote
Result
Chadstone
House
4
$900-980k
SOLD $1,049,000
Richmond
House
4
$1.05-1.15m
SOLD $1,202,500
Brunswick
House
4
$1-1.1m
SOLD $1,301,000
Glen Waverley
House
5
$1.1-1.2m
PASSED IN
Prahran
Townhouse
3
$1.2-1.3m
SOLD $1,315,000
Camberwell
House
4
$1.2-1.3m
SOLD $1,333,000
Kew
House
4
$1.1-1.2m
SOLD $1,450,000
Port Melbourne
Townhouse
3
$1.2m+
PASSED IN
Surrey Hills
House
4
$1.4-1.5m
SOLD $1,500,000
Hawthorn East
House
4
$2.2m+
SOLD $2,670,000
Albert Park
House
3
$2.5m+
SOLD $2,700,000
Sold
9
Passed In
2
NPB Clearance Rate 82%
Total
11
Overall

Sold
33
Passed In
4
NPB Clearance Rate 89%
Total
37
AUCTIONS IN THE SPOTLIGHT
183 Raleigh Street Thornbury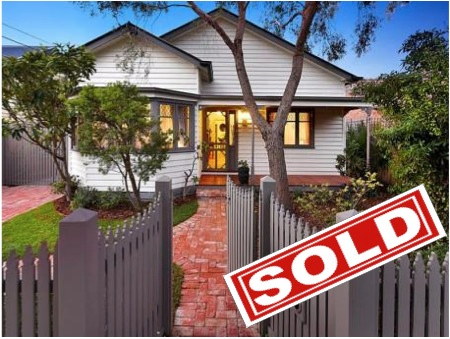 Reported by:

Antony Bucello

Agent:

Hocking Stuart

Quote:

$820,000-$900,000

Crowd:

70 people (approx.)

Bidders:

4

On Market:

$950,000

Result:

$996,000
Comment:
A heated auction for this 4 bedroom renovated period home was witnessed on Saturday as 4 bidders competed pushing the price past expectation. The auction opened on a vendor bid of $890,000, yet with strong demand, wasn't announced on the market until $950,000. The final selling price of $996,000 was a clear demonstration of the homes emotional attraction.
70 Andrew Street NORTHCOTE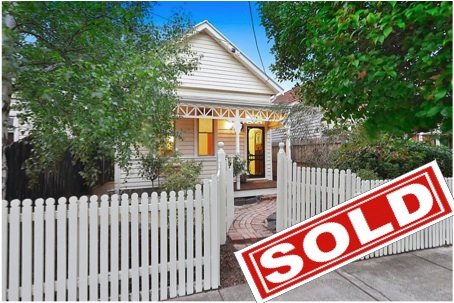 Reported by:

Antony Bucello

Agent:

Hocking Stuart

Quote:

$730,000-$800,000

Crowd:

60 people (approx.)

Bidders:

2

On Market:

$860,000

Result:

SOLD $880,000
Comment:
There were only two bidders able to raise a hand at the auction of this 2 bedroom updated period dwelling.
The opening bid of $860,000 was far higher than expected therefore any potential bidders in the lower price bracket didn't stand a chance.
Notwithstanding, the house was announced immediately 'on the market' and with only one remaining bidder 'in the game,' sold for $880,000.
CONTACT US
If you need any assistance with searching, assessing or negotiating your next property purchase or simply wish to discuss your property buying needs, please don't hesitate to contact us. Alternatively, you can complete our online Help Us Help You form and we will contact you.
Regards
Antony Bucello and Catherine Cashmore