by Antony Bucello & Catherine Cashmore
A clearance rate of 71 per cent has been recorded this weekend, which is quite a jump from last week's 'revised' 65 per cent – albeit, some results are still pending.
The latest median house data from Australian Property Monitors has indicated a 3.6 per cent rise for Melbourne's median house price over the quarter taking it to $538,922. Considering, most economists had tipped Melbourne as a 'weak' market, due to inflated levels of housing supply, the unexpected rise left APM senior economist – Andrew Wilson heralding Melbourne as the 'standout performer,' ahead of Sydney which, for the same period, recorded a modest 1.7 per cent rise (recording a median house price of $673,681 – a new record.)
APM's median unit price ended the quarter lower – rising a modest 1.7 per cent to end up at $402,197.
Whilst Melbourne lags in its year on year result, rising 3.7 per cent behind Sydney's more robust 4.2 per cent, Wilson notes "This is the best performance by the Melbourne housing market since the March quarter of 2010."
It's important not to fall into an inaccurate assumption that an increase in median data equates to an equivalent dollar-by-dollar rise in individual house prices. All data providers collate their information using differing formulas, and whilst a rise or fall in any one quarter can be useful as a 'trend' indicator, the individual buyer will gain scant insight in relation to their own purchase.
The median results have largely been driven by a broad base increase in activity, rather than a significant hike in individual prices (which as mentioned last week, the REIV has in excess of 8 per cent if we're to take the median as a bench market for such analysis.) Notwithstanding, the heightened demand is producing a greater proportion of sales 'under the hammer,' with results typically 3 – 5 per cent above reserve.
Yesterday, the Victoria Government announced an end to the first home owners grant for 'existing homes' in favour of a larger $10,000 grant (due to be launched on July 1st) for new accommodation under $750,000.
First time buyers wishing to purchase existing accommodation will instead benefit from an increase in stamp duty savings from 30-40 per cent which has been 'fast tracked' to 'buffer' any downturn from the $7000 withdrawal – whether this will be effective is debatable.
When New South Wales and Queensland stripped their first home buyer grant for existing homes, demand from this sector dropped considerably – after all, it's well known most prefer existing accommodation to 'new.'
Property in some respects acts like a 'flow chart' – money is 'fed' into the bottom of the pyramid to allow home buyers wanting to upgrade, a 'leg up' into their next purchase. Therefore, as seen previously, when 'hand outs' are intermittently introduced or increased; it invariably has a 'price multiplier' effect across all brackets of the market.
It's no secret first time buyers have been suffering of late. We can argue matters affordability with passion, citing old concerns that many have 'inflated expectations' or an un-willingness to move into cheaper markets, however what cannot be argued, is the widening gap between existing owners and initial buyers which has slipped to the lowest 'seasonally adjusted' level since March 2004. At present, the bottom end of the established market is broadly underpinned by the investment sector and unlikely to change hands any time soon.
It would be foolish to assume the new grant or the reduction to stamp duty costs for one sector has anything to do with easing affordability, rather the intention is to provide a much needed boost to the construction industry – which as indicated by the RBA – is expected to 'fill' the gap from falling profits in our transition to the 'post peak' mining age.
In the near term, the Victorian Government are no doubt hoping it will assist in soaking up the oversupply of 'new' accommodation significantly, high rise dwellings in the inner metropolitan region. Such a plan worked during the GFC when the home buyer 'boost' in 2008/2009 was gifted. However, once the grant was retracted, demand – along with prices and turnover, fell dramatically.
Assuming first time buyers don't want to spend the next 20 years (+) in their initial purchase, all acquisitions need to have some element of 'investment' in the equation. Therefore, whether they will be savvy enough to steer clear of lower grade accommodation unlikely to gain much in capital, is behaviour all will watch with interest.
Next week the REIV expect 'around' 740 auctions.
 

Weekend Clearance Rate Figures

Week Ending Sunday 28th April 2013

Clearance Rate:
71%
 
Total Auctions:
716 (52 unreported)
 
Sold:
508
Passed in:
208
At auction:
411
Vendor Bid:
131
Before auction:
95
Real bid:
77
After auction:
2
 
 
Total Private Sales:
501
 
Weekly Turnover:
1009
Source: www.reiv.com.au
The NPB clearance rate is representative of the results evidenced in the 'quality' end of the marketplace. We take the results from a range of suburbs; however please note we are not 'suburb specific'. NPB Melbourne, negotiate on hundreds of properties for their clients each year throughout all areas of Melbourne and the Bellarine Peninsular. The properties we highlight are taken from a selection which we carefully analyse for quality assessment and revise daily.
NPB's clearance rate is showing consistency – however it should be noted, the quality and quantity of 'good' listings are slowly reducing as we approach winter.
 

Weekend Clearance Rate Figures

Week Ending Sunday 28th April 2013

NPB Clearance Rate:
84%
 
Total Auctions Reviewed:
37
 
Sold:
31
Passed in:
6
Under $600k:
13
 
3
$600k-$1m:
8
 
1
$1m+:
10
 
2
Why is the NPB Clearance Rate always higher than the REIV Clearance Rate?
The NPB clearance rate is a snapshot of 'investment grade' or 'cream of the crop' properties representing only those we recommend to clients. These are properties that hold the best potential for a long term capital growth and rental demand. Whilst the Real Estate Institute of Victoria include all properties scheduled for auction (as reported by their members) – including those that are poorly located and unlikely to attract demand even in a robust climate; our clearance rate is far more representative of the market that represents our client's best interests. It's an important part of how we assess the best negotiation strategy for your needs.
The full list of the 37 properties reviewed by NPB this weekend:
< $600k

Suburb
Type
Beds
Quote
Result
Box Hill
Unit
2
$390-430k
SOLD $430,000
Mont Albert
Unit
2
$420-470k
PASSED IN
Glen Iris
Apartment
2
$430-460k
SOLD $470,000
Carnegie
Unit
2
$440-480k
PASSED IN
Seaford
House
3
$450k+
SOLD $472,000
Ascot Vale
Apartment
2
$385-420k
SOLD $481,500
Seddon
House
2
$450-480k
SOLD $505,000
Brunswick
Unit
2
$400-440k
SOLD $523,000
Abbotsford
Apartment
2
$400k+
SOLD $528,000
St Kilda East
Apartment
2
$440-480k
SOLD $535,000
Surrey Hills
Unit
2
$490-530k
SOLD $536,000
Hawthorn East
Apartment
2
$460-500k
SOLD $560,000
Prahran
Apartment
2
$470-500k
SOLD $570,000
St Kilda
Apartment
2
$490-530k
SOLD $585,500
Newport
House
4
$490-540k
PASSED IN
Northcote
Townhouse
3
$480k+
SOLD $586,000
Sold
13
Passed In
3
NPB Clearance Rate 81%
Total
16
$600k – $1m

Suburb
Type
Beds
Quote
Result
Glen Huntly
Unit
2
$530-580k
SOLD $630,000
Richmond
Townhouse
2
$540-590k
SOLD $640,000
South Melbourne
Apartment
2
$600-650k
SOLD $668,000
Brunswick
House
3
$680-750k
SOLD $825,000
Hawthorn
House
2
$750-850k
PASSED IN
Balwyn North
House
3
$780-840k
SOLD $845,000
Windsor
House
2
$700-770k
SOLD $871,000
Ascot Vale
House
3
$820-900k
SOLD $900,000
Clifton Hill
House
3
$900-990k
SOLD $990,000
Sold
8
Passed In
1
NPB Clearance Rate 89%
Total
9
$1m+

Suburb
Type
Beds
Quote
Result
Balwyn North
House
3
$840-920k
SOLD $1,005,000
Balwyn North
House
5
$850-930k
SOLD $1,050,000
Caulfield South
House
3
$950k+
SOLD $1,066,000
McKinnon
House
3
$1.15-1.25m
SOLD $1,167,500
Blackburn
House
4
$900-970k
SOLD $1,172,000
Eaglemont
House
4
$1.4m+
SOLD $1,555,000
Fitzroy North
House
3
$1.45-1.6m
PASSED IN
Middle Park
House
3
$1.6-1.7m
SOLD $1,700,000
Ivanhoe
House
3
$1.6m+
SOLD $1,851,000
Kew
House
4
$1.85-2m
SOLD $2,035,000
Toorak
House
3
$2.5m+
PASSED IN
Canterbury
House
4
$3m+
SOLD $3,420,000
Sold
10
Passed In
2
NPB Clearance Rate 83%
Total
12
Overall

Sold
31
Passed In
6
NPB Clearance Rate 84%
Total
37
AUCTIONS IN THE SPOTLIGHT
39 Fortescue Ave, Seaford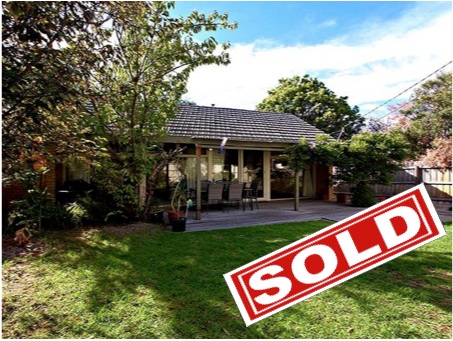 Reported by:

Catherine Cashmore

Agent:

L J Hooker

Quote:

'Mid $400,000s'

Crowd:

60 people (approx.)

Bidders:

4

No Market:

$450,000

Result:

$472,000
Comment:
Seaford – Located approximately 30 km from Melbourne's CBD, is a suburb where it's possible to purchase 700 sqm blocks of land under the metro median, and therefore, attracts a broad range of price sensitive purchasers, from developers looking to 'divide and build' to first home buyers seeking out family accommodation.
Due to a lack of quality stock in the local area, this property – situated beach side of the highway – attracted relatively strong demand.
The auction opened with a genuine bid of $420,000 and with four bidders, took no time at all to reach its $450,000 'on market price.'
The 'business' end of the auction was fought out between two buyers – resulting in a sales price of $472,000 which was some 3 per cent above reserve.
71 The Eyrie, EAGLEMONT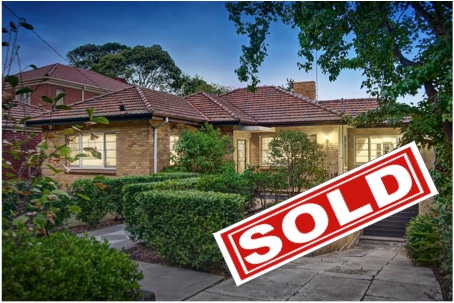 Reported by:

Antony Bucello

Agent:

Miles

Quote:

$1.35Mil+

Crowd:

60 people (approx.)

Bidders:

5

On Market:

$1,490,000

Result:

SOLD $1,555,000
Comment:
The auction for this 4 bedroom house was also well attended. Opening on a vendor bid of $1,380,000 followed by a second vendor bid of $1,400,000, finally prompted no less than four bidders to take the bait.
The property was announced on the market at $1,490,000 and sold under the hammer for $1,555,000.
CONTACT US
If you need any assistance with searching, assessing or negotiating your next property purchase or simply wish to discuss your property buying needs, please don't hesitate to contact us. Alternatively, you can complete our online Help Us Help You form and we will contact you.
Regards
Antony Bucello and Catherine Cashmore