by Antony Bucello & Catherine Cashmore
The 'feel good' furore surrounding Melbourne's real estate market continues to grow along with the news that overall turnover is some 15 per cent above that recorded this time last year and a collective year to date clearance rate of 69 per cent.
Whilst everyone is cautioning against the prospect of 'boom' price rises, it's not inconceivable that increased competition will cause the same old angst amongst buyers of 'get in quick before it's too late' – a feeling we are 'oh' so used to seeing in a heated auction atmosphere.
By all accounts, the fifth biggest auction weekend on record went down a storm. A 68 per cent clearance rate was recorded which is in line with the new 2013 'norm,' but more remarkable was the overall turnover of stock that changed hands. A whopping 1364 properties were recorded as 'sold' this week – a combination of private sales, auction sales and those purchased 'prior to auction' – a number we haven't seen since the latter half of 2009 during which clearance rates were in excess of 80 per cent.
Importantly, the high number of private sales indicates suburbs in the outer suburban regions of Melbourne are starting to benefit from the ripple of competition radiating from the inner city core – areas less dependent on our clearance rate as a barometer of market performance.
As a natural consequence, any stock that was lingering in the post Christmas malaise has been soaked up and agents are once again struggling to find quality listings to meet demand. If nothing else, this will have the most significant effect for home buyers because as stock tightens, the game of 'deepest pockets wins' takes a hold which subsequently produces marginal price growth.
Overall auction volumes are higher than both 2011 and 2012 with clearance rates in the suburbs of Hawthorn and Richmond well in excess of 80 per cent. Once again, it proves how fragmented demand can be across a relatively small urban area.
Last year started slow – coming out of a few dismal pre-Christmas summer sales we had clearance rates below 50 per cent and dismal transaction figures – the market didn't start to improve until the latter half of the year. This year, it seems we're back to the traditional seasonal shifts. Summer and autumn have evolved from a very low base to produce strong results. It will be interesting to see if the atmosphere sustains as we head into winter and what's traditionally a quieter real estate period.
Weekend Clearance Rate Figures

Week Ending Sunday 24th March 2013

Clearance Rate:
68%
Total Auctions:
884 (91 unreported)
Sold:
753
Passed in:
353
At auction:
629
Vendor Bid:
223
Before auction:
123
Real bid:
130
After auction:
1
Total Private Sales:
611
Weekly Turnover:
1364
Source: www.reiv.com.au
The NPB clearance rate is representative of the results evidenced in the 'quality' end of the marketplace. We take the results from a range of suburbs; however please note we are not 'suburb specific'. NPB Melbourne, negotiate on hundreds of properties for their clients each year throughout all areas of Melbourne and the Bellarine Peninsula. The properties we highlight are taken from a selection which we carefully analyse for quality assessment and revise daily.
NPB's clearance sustains the improving trend evidenced in national data – proving the increasing strength of Melbourne's quality residential property market.
Weekend Clearance Rate Figures

Week Ending Sunday 24th March 2013

NPB Clearance Rate:
79%
Total Auctions Reviewed:
61
Sold:
48
Passed in:
13
Under $600k+:
18
8
$600k-$1m:
18
2
$1m+:
12
2
Why is the NPB Clearance Rate always higher than the REIV Clearance Rate?
The NPB clearance rate is a snapshot of 'investment grade' or 'cream of the crop' properties representing only those we recommend to clients. These are properties that hold the best potential for a long term capital growth and rental demand. Whilst the Real Estate Institute of Victoria include all properties scheduled for auction (as reported by their members) – including those that are poorly located and unlikely to attract demand even in a robust climate; our clearance rate is far more representative of the market that represents our client's best interests. It's an important part of how we assess the best negotiation strategy for your needs.
The full list of the 61 properties reviewed by NPB this weekend:
< $600k

Suburb
Type
Beds
Quote
Result
St Kilda
Apartment
1
$240-260k
SOLD $257,000
Brunswick West
Apartment
1
$250-275k
PASSED IN
Collingwood
Apartment
1
$260-290k
SOLD $287,500
Brunswick
Apartment
1
$270-290k
SOLD $290,000
Thornbury
Apartment
1
$260-285k
SOLD $302,000
South Yarra
Apartment
1
$350-380k
Passed In
Coburg North
House
3
$400-440k
SOLD $457,000
Glen Iris
Apartment
2
$400-440k
Passed In
Caulfield
Unit
2
$420-460k
Passed In
Mitcham
Unit
2
$450-485k
SOLD $487,000
Surrey Hills
Unit
2
$450-490k
SOLD $490,000
West Footscray
House
3
$450-500k
SOLD $500,000
Pascoe Vale
House
3
$430-475k
SOLD $504,500
Reservoir
House
3
$430-475k
Passed In
Reservoir
House
3
$440-480k
SOLD $480,000
Murrumbeena
Unit
2
$400-440k
SOLD $535,000
Elwood
Apartment
2
$480k+
Passed In
Murrumbeena
Unit
2
$490-540k
SOLD $540,000
Glen Iris
Unit
2
$490-530k
SOLD $560,000
Pascoe Vale Sth
Townhouse
3
$500-550k
Passed In
Prahran
Apartment
2
$530-570k
SOLD $575,000
Bentleigh
Unit
2
$510-560k
SOLD $580,000
Camberwell
Unit
2
$500-550k
SOLD $585,000
Yarraville
House
3
$520-570k
Passed In
Pascoe Vale
Townhouse
4
$500-550k
SOLD $595,000
Preston
House
3
$540-590k
SOLD $596,000
Sold
18
Passed In
8
NPB Clearance Rate 69%
Total
26
$600k – $1m

Suburb
Type
Beds
Quote
Result
Brunswick
House
2
$490-540k
SOLD $610,000
Prahran
Apartment
2
$500-550k
SOLD $626,000
Surrey Hills
Unit
2
$520-570k
SOLD $631,000
Carnegie
Unit
2
$450-495k
SOLD $641,500
Wheelers Hill
House
4
$570-620k
SOLD $647,000
Surrey Hills
Unit
2
$500-550k
SOLD $652,000
Carnegie
House
2
$540-590k
SOLD $686,000
Brunswick
Warehouse
2
$590-650k
SOLD $697,000
Ivanhoe
House
3
$650-700k
SOLD $710,000
Brighton
Unit
2
$550-600k
SOLD $722,000
Newport
Townhouse
4
$650-720k
Passed In
Preston
House
3
$660-720k
SOLD $732,000
Yarraville
House
3
$690-760k
Passed In
Brighton
Townhouse
3
$740-785k
SOLD $762,500
Moonee Ponds
House
3
$700-770k
SOLD $767,500
North Melbourne
House
3
$640-700k
SOLD $789,000
Thornbury
House
3
$730-780k
SOLD $856,000
St Kilda East
House
2
$790-870k
SOLD $872,500
Brighton
Townhouse
3
$700-770k
SOLD $932,000
McKinnon
House
3
$840-890k
SOLD $965,000
Sold
18
Passed In
2
NPB Clearance Rate 90%
Total
20
$1m+

Suburb
Type
Beds
Quote
Result
South Yarra
Apartment
2
$830-890k
SOLD $1,005,000
Balwyn North
House
3
$820-900k
SOLD $1,140,000
Alphington
House
4
$950-1050k
Passed In
Coburg
House
3
$1-1.1m
SOLD $1,250,000
Prahran
House
3
$1.05-1.15m
SOLD $1,257,500
Ivanhoe
House
3
$1.05-1.15m
SOLD $1,260,000
Seddon
House
4
$1.1-1.28m
SOLD $1,345,000
Kew
House
3
$1.15-1.25m
SOLD $1,505,000
Ivanhoe
House
4
$1.2-1.3m
Passed In
Ivanhoe East
House
5
$1.75m+
SOLD $1,900,000
Brighton
House
4
$1.7-1.9m
SOLD $2,050,000
Camberwell
House
5
$2-2.2m
SOLD $2,611,000
Windsor
House
3
$2.5m+
Passed In
Hawthorn
House
7
$4m+
SOLD $4,415,000
Kew
House
5
$4.5m+
SOLD $5,100,000
Sold
12
Passed In
3
NPB Clearance Rate 80%
Total
15
Overall

Sold
48
Passed In
13
NPB Clearance Rate 79%
Total
61
AUCTIONS IN THE SPOTLIGHT
8/74 Dundas Street, Thornbury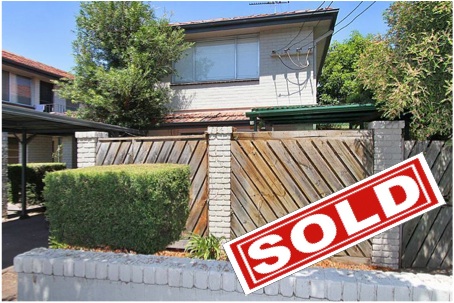 Reported by:

Robert Di Vita

Agent:

Love

Quote:

$260-285k

Crowd:

35 people (approx.)

Bidders:

4

On the Market:

$295,000

Result:

SOLD $302,000
Comment:
An opening bid of $250,000 from one of the four bidders in attendance got the auction underway for this one bedroom unit in the heart of Thornbury. Heated competition pushed the price quickly past the quoted range until the reserve of $295,000 was met. With a few final bids, the apartment was knocked down at $302,000 to a very delighted first home buyer.
9 Hawker Street, Ivanhoe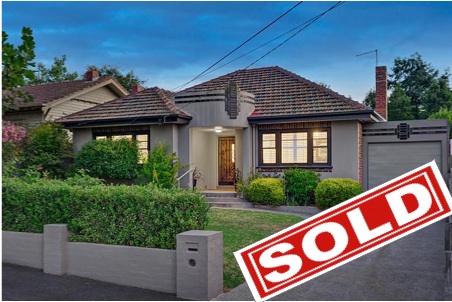 Reported by:

Antony Bucello

Agent:

Miles

Quote:

$1,050,000-$1,150,000

Crowd:

75 people (approx.)

Bidders:

3

On the Market:

$1,200,000

Result:

SOLD $1,260,000
Comment:
It took two vendor bids of $1,050,000 and $1,075,000 to kick this auction into gear. Thereafter, two bidders to joined the party and the auction gained tempo. At $1,200,000 the auctioneer returned from his half time break to announce the property 'on the market.' With a third bidder joining in, the home managed to achieve a very strong 'under the hammer' result of $1,260,000.
9 Danson St, Highett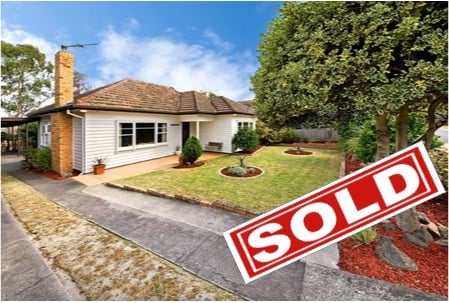 Reported by:

Catherine Cashmore

Agent:

Hodges

Quote:

'Interest around $680,000.'

Crowd:

35 people (approx.)

Bidders:

0

On the Market:

N/A

Result:

Passed in on vendor bid of $680,000 – sold later for $715,000
Comment:
Competition was waning for this 3 bedroom updated home in 'beachside' Highett. Opening on a vendor bid of $670,000 – after which another vendor bid of $680,000 followed – the auctioneer was forced to concede temporary defeat.
However, interest ignited post auction and a sale price of $715,000 was subsequently recorded.
25 Molesworth Street, Prahran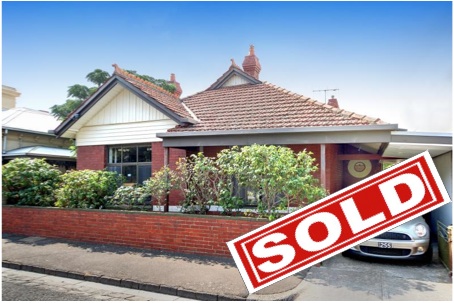 Reported by:

Catherine Cashmore

Agent:

Rodney Morley

Quote:

In excess of $950,000

Crowd:

60 people (approx.)

Bidders:

2

On the Market:

N/A

Result:

Passed in for $960,000 – sold $980,000
Comment:
Located opposite a park, Molesworth is considered one of the best streets in Prahran, however, despite a fairly large crowd, only two bidders' showed interest. The auction opened on a vendor bid of $880,000 after which the pace 'plodded' along in increments of 10K. At $960,000 – bidding exhausted – the home passed in for negotiation, and sold soon after for $980,000
CONTACT US
If you need any assistance with searching, assessing or negotiating your next property purchase or simply wish to discuss your property buying needs, please don't hesitate to contact us. Alternatively, you can complete our online Help Us Help You form and we will contact you.
Regards
Antony Bucello and Catherine Cashmore