Melbourne's pre Christmas auction Blitz continues,
is there still time to Make a Bid?!
by Antony Bucello & Catherine Cashmore
A 60 per cent clearance rate was recorded this week with last week's clearance rate being revised down to 61 per cent.
For the month of November, the clearance rate has been stable with the 'now' long-term average of 'year to date' 61 per cent.
At the same time in 2011, the year to date clearance rate was 59 per cent and although the difference is marginal, we are ending the year in a stronger position.
Twelve months ago the clearance rate had dropped into the mid 50 percentile and the number of weekly transactions was on a downward cycle. Although the number of transactions this week slipped below 1000 after a robust four week frenzy of buyer activity, a total of 991 sales has been recorded which is a healthy number for the time of year.
This has no doubt resulted in part from the RBA dropping the cash rate one percentage point since May of this year. At the same time last year the cash rate was sitting at 4.25 per cent and the standard variable rate was 7.30 per cent, therefore it's clear the stimulus has helped induce an uplift of buyer activity.
However, prices remain stagnant and although a modest uplift in median values of 2.8 per cent has been recorded since May of this year, RPData's latest research indicates Melbourne is still firmly in correction mode with a decrease of 1 per cent in overall dwelling values recorded for the month November.
Even with the spring market increase in sales, there's not enough heat in the market to induce owner occupiers or investors to stretch the budget. Albeit, vendors seem to have come to terms with lower values and the Christmas rush confirms each side is prepared to reach a negotiated agreement in order to tie up deals before the year's end.
The REIV has released research this week showing the long term clearance rate for the past 31 years has been 66 per cent. However it's worth noting that this research dates back to the 1980's and 90's, during which the market and lending terrain were very different.
Over the previous decade median prices have exceeded inflation pushing home values to record levels and the average clearance rate above 70 per cent. There have also been extended periods during which the clearance rate has exceeded 80 per cent. It's unlikely we'll see the same level of unsustainable growth for quite some time; therefore investors need to keep their eyes focused on long term acquisitions if they hope to see evidence of capital growth.
At the moment, nationally speaking – there are enough new listings advertised each week to meet current demand. In Melbourne, despite the recent improvement, turnover is still depressed compared to previous levels and therefore the 73922 new listings on the market recorded by RPData last month – (compared to 66060 for the same time last year) is adequately meeting demand.
Year to date, the number of transactions recorded by the REIV currently stands at 60,492 which is a little lower than this time last year (63,116) and back to levels not seen since 1996 – however it should be noted that this year's figure is likely to rise once all sales data is collected from the valuer general's office at the end of the year and most agree – after a tumultuous 12 months – we're reaching what seems to be a period of relative stability.
Weekend Clearance Rate Figures

Week Ending Sunday 2nd December 2012

Clearance Rate:
60%
Total Auctions:
853 (86 unreported)
Sold:
511
Passed in:
342
At auction:
429
Vendor Bid:
218
Before auction:
82
Real bid:
124
After auction:
0
Total Private Sales:
480
Weekly Turnover:
991
Source: www.reiv.com.au
The NPB clearance rate is representative of the results evidenced in the 'quality' end of the marketplace. We take the results from a range of suburbs; however please note we are not 'suburb specific'. NPB Melbourne, negotiate on hundreds of properties for their clients each year throughout all areas of Melbourne and the Bellarine Peninsula. The properties we highlight are taken from a selection which we carefully analyse for quality assessment and revise daily.
Weekend Clearance Rate Figures

Week Ending Sunday 2nd December 2012

NPB Clearance Rate:
82%
Total Auctions Reviewed:
35
Sold:
29
Passed in:
6
Under $600k:
10
2
$600k-$1m:
9
2
$1m+:
10
2
Why is the NPB Clearance Rate always higher than the REIV Clearance Rate?
The NPB clearance rate is a snapshot of 'investment grade' or 'cream of the crop' properties representing only those we recommend to clients. These are properties that hold the best potential for a long term capital growth and rental demand. Whilst the Real Estate Institute of Victoria include all properties scheduled for auction (as reported by their members) – including those that are poorly located and unlikely to attract demand even in a robust climate; our clearance rate is far more representative of the market that represents our client's best interests. It's an important part of how we assess the best negotiation strategy for your needs.
The full list of the 35 properties reviewed by NPB this weekend:
< $600k

Suburb
Type
Beds
Quote
Result
Preston
Unit
2
$350-385k
PASSED IN
Brunswick West
Apartment
2
$360-$390k
SOLD $422,000
Ivanhoe
Unit
2
$390-440k
SOLD $423,000
Coburg North
House
3
$460-500k
SOLD $465,000
Carnegie
Unit
2
$440-470k
SOLD $586,500
Pascoe Vale
Townhouse
2
$430-480k+
SOLD $495,000
Carnegie
Unit
3
$440-480k
SOLD $495,000
Doncaster East
Unit
2
$450k+
SOLD $505,000
Newport
House
3
$480-520k
SOLD $517,500
Doncaster East
Townhouse
2
$500k+
PASSED IN
Collingwood
Apartment
2
$500-550k
SOLD $552,000
Coburg
House
3
$450-500k
SOLD $570,000
Sold
10
Passed In
2
NPB Clearance Rate 83%
Total
12
$600k – $1m

Suburb
Type
Beds
Quote
Result
Nunawading
House
3
$490k+
SOLD $643,500
Albert Park
Apartment
2
$600-650k
SOLD $690,000
Richmond
House
2
$650k+
SOLD $750,000
Cheltenham
House
3
$650-695k
PASSED IN
Albert Park
House
2
$680-740k
SOLD $760,000
Caulfield
Unit
4
$750-825k
SOLD $770,000
Bentleigh East
House
5
$620-670k
SOLD $835,000
Balwyn
Unit
3
$730k+
SOLD $890,000
Mentone
House
3
$880-950k
SOLD $915,000
Camberwell
House
2
$900k+
PASSED IN
Brighton East
House
3
$900-990k
SOLD $990,000
Sold
9
Passed In
2
NPB Clearance Rate 82%
Total
11
$1m+

Suburb
Type
Beds
Quote
Result
Balwyn North
House
4
$900k+
SOLD $1,120,000
Bentleigh
Townhouse
4
$1.085-1.185m
PASSED IN
Richmond
House
3
$1.1m+
SOLD $1,210,000
Richmond
House
4
$1.2m+
SOLD $1,315,000
Prahran
House
3
$1.175-1.275m
SOLD $1,367,000
Richmond
House
3
$1.1m+
SOLD $1,552,500
Caulfield
House
3
$1.25-1.4m
SOLD $1,570,000
St Kilda West
House
4
$1.5m+
SOLD $1,905,500
Moonee Ponds
House
5
$2.4-2.6m
SOLD $2,400,000
Carlton North
House
5
$2.4-2.6m
SOLD $2,600,000
Hawthorn
House
4
$2.5-2.7m
SOLD $3,110,000
Richmond
House
4
$3-3.3m
PASSED IN
Sold
10
Passed In
2
NPB Clearance Rate 83%
Total
12
Overall

Sold
29
Passed In
6
NPB Clearance Rate 82%
Total
35
AUCTIONS IN THE SPOTLIGHT
2/12 Maverston GLEN IRIS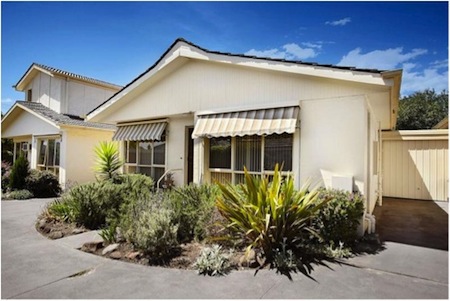 Reported by:

Catherine Cashmore

Agent:

Hocking Stuart

Quote:

$460,000-$495,000

Crowd:

6 (approx.)

Bidders:

0

On Market:

N/A

Result:

Passed in Vendor Bid of $460,000
Comment:
Despite representing the more affordable price point of the market, this well presented villa unit in an attractive pocket of Glen Iris, failed to attract enough demand to induce even one bid at auction.
The auctioneer opened on a vendor bid of $460,000, and after some minutes trying to inspire the few buyers who had turned up to inspect the property, he passed the unit in on his initial vendor bid with a reserve of $485,000.
42 Sunhill Rd GLEN IRIS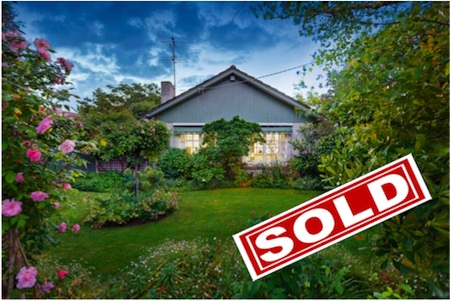 Reported by:

Catherine Cashmore

Agent:

Jellis Craig

Quote:

POA

Crowd:

40 (approx.)

Bidders:

3

On Market:

$931,000

Result:

SOLD $971,000
Comment:
This house was situated in a lovely leafy park-side location of Glen Iris on 593 sqm of land, and therefore it was no surprise to see good interest from family buyers who recognised the rarity of sales on the street would unlikely gift a second opportunity.
Calling for an opening bid of $825,000 the auctioneer didn't need to work hard to get an acceptance from one enthusiastic buyer who was all too eager to kick off proceedings.
With 3 bidders competing the auction moved quickly. At $931,000 – without referring to the vendor – the property was announced 'on the market,' however, the hammer didn't fall until some $40K later producing a selling figure of $971,000.
8/14B Bent St, Brunswick West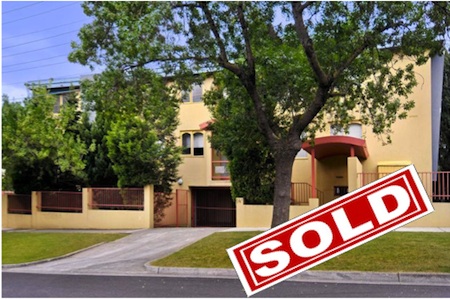 Reported by:

Robert Di Vita

Agent:

Barry Plant

Quote:

$360,000-$390,000

Crowd:

60 (approx.)

Bidders:

3

On Market:

N/A

Result:

Passed in at $399,000 SOLD $422,000
Comment:
The auctioneer started the event with a vendor bid of $360,000, however despite interest from 3 bidders the price failed to exceed $399,000.
Negotiation proved successful however, and the 2 bedroom renovated unit sold post auction for $422,000.
23 Lingwell Road HAWTHORN EAST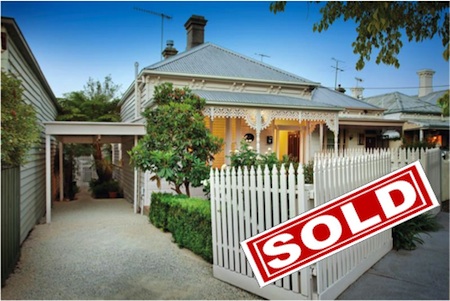 Reported by:

Catherine Cashmore

Agent:

Jellis Craig

Quote:

In excess of $1,050,000

Crowd:

50 (approx.)

Bidders:

5

On Market:

$1,080,000

Result:

SOLD $1,325,000
Comment:
A period property in such a quiet and conveniently located position of Hawthorn East was bound to get heated attention despite signs in the street protesting against inappropriate development – plans of which had obviously been 'mooted' by local council.
The auctioneer took time to reassure the crowd of any prospected development applications before calling for an opening bid which he promptly received at $900,000.
Five bidders competed and the atmosphere was somewhat frenzied. At $1,080,000 the property was announced 'on the market' – however with two buyers still going hammer and tong, the contract didn't hit the auctioneers hand until a very healthy 'boom' figure of $1,325,000 had been achieved.
CONTACT US
If you need any assistance with searching, assessing or negotiating your next property purchase or simply wish to discuss your property buying needs, please don't hesitate to contact us. Alternatively, you can complete our online Help Us Help You form and we will contact you.
Regards
Antony Bucello and Catherine Cashmore