by Antony Bucello
There were a total of 683 auction results reported to the REIV over the weekend and the clearance rate was 55%, up from last weekends revised clearance rate of 51%.
A total of 374 properties found new owners and 309 passed in, of which 216 passed in on a vendor bid. At the same time last year, the clearance rate was 60% from the 1000+ auctions that were held.
The clearance rate has remained consistently in the 50-55% range for some time now and the Melbourne property market is expected to perform at the same level for the last 2 weekends of the year.
While the good properties continue to sell well, there are still plenty of opportunities presenting themselves, particularly for savvy investors who are keen to take advantage of the current market conditions which continue to favour the buyer.
There are approximately 900 auctions scheduled for next weekend.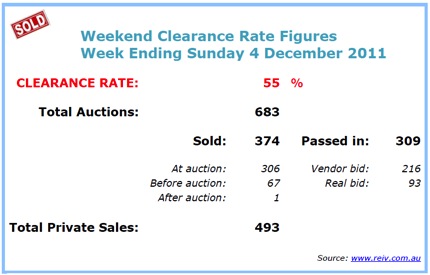 The NPB Clearance Rate for the auctions we reviewed and monitored over the weekend was 65%, up 4% from last weekends' clearance rate of 61%.
We reviewed a total of 43 properties that went to auction over the weekend and 28 of those sold and 15 passed in.
The lower end of the market (<$600k) performed strongly and had the best clearance rate of the weekend with 71%, up 5% on last weeks' 66%. 10 properties in this category sold from the 14 we reviewed.
The middle range category ($600k-1m) had a clearance rate of 64%, with 9 of the 14 properties we reviewed selling and 5 passing in. The clearance rate in this category last week was 69%.
The $1m+ market performed well this week with a clearance rate of 60%. Of the 15 properties we reviewed, 9 of them sold and 6 passed in.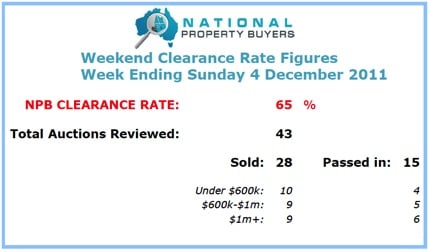 The full list of the 43 properties we reviewed this weekend: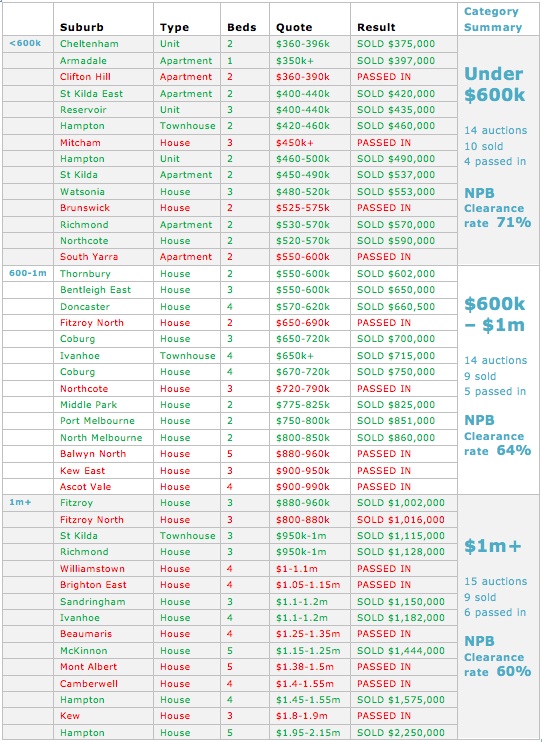 Auctions in the Spotlight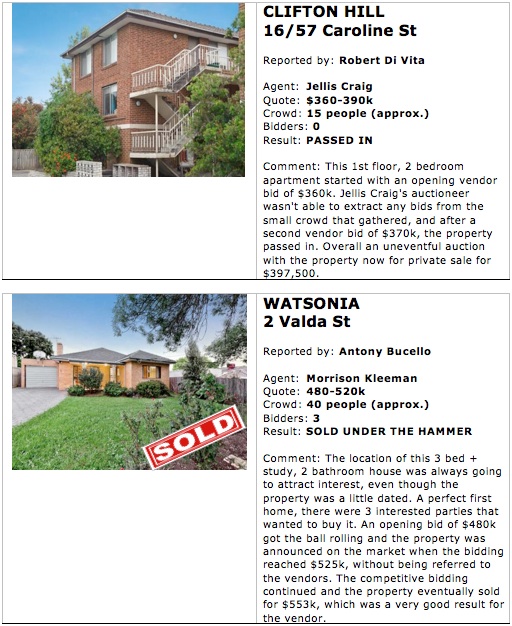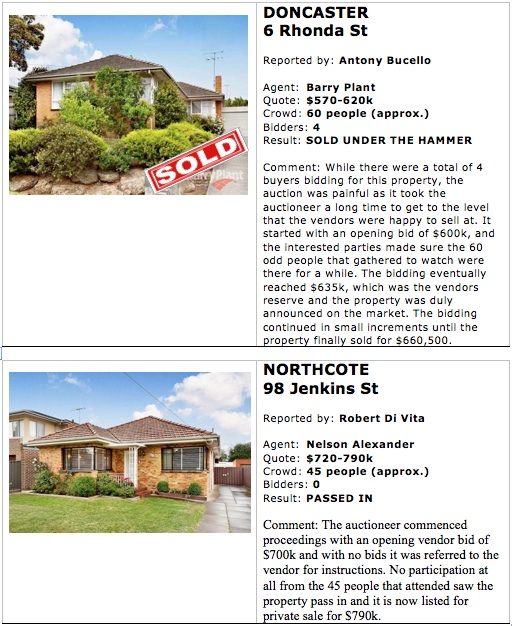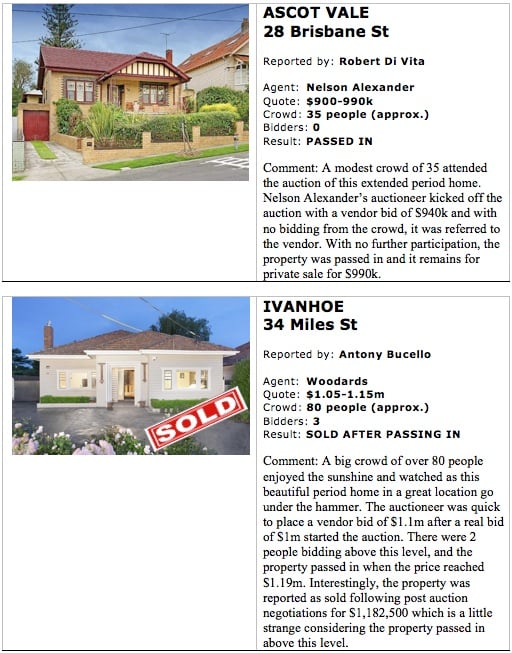 Contact Us
If you need any assistance with searching, assessing or negotiating your next property purchase or simply wish to discuss your property buying needs, please don't hesitate to contact us. Alternatively, you can complete our online Help Us Help You form and we will contact you.
Regards
Antony Bucello
[email protected]
0418 131 950