With 'Property Shoppers' out in force on a pre-Christmas purchasing spree – are we still in a 'Buyers Market'?
by Antony Bucello & Catherine Cashmore
There were 970 auctions gazetted to take place over the weekend however of the 837 auctions reported to the REIV a clearance rate of 64 per cent was recorded with once again, the highest volume of auctions following the yearly trend and taking place in the popular suburbs of Brighton, St Kilda and Richmond.
Last week's clearance rate was revised to 59 per cent mid week – however the year is ending better than 2011 during which the clearance rate had dropped into the low 50 percentile.
Stock on market has increased, yet contrary to the usual trend where increased stock would result in a dip in the clearance rate figures; it does not seem to be affecting the market negatively. This is most likely due to the quality and price range of the properties on offer.
Throughout the year we've consistently reported that 'good' property – the best of the best within any said category – is achieving fair market value. It now seems that the increase in competition and uplift in overall turnover is a fair indication that – for the time being at least – purchasers recognise we have reached the bottom of the market.
The increased spring market 'foot traffic' from buyers looking to lock in a deal prior to the new year, coupled with our current low interest rate environment, is playing out nicely for Melbourne's vendors.
Albeit, it's clear issues of affordability are affecting the majority market, with RPData releasing research last week to confirm four out of every five sales are below $600,000.
Home sales over the 1 million dollar price range account for only 7.4 per cent of all capital city markets, which is not surprising as demand in this price bracket is restricted to second time buyers driven by emotion, and excludes the added ingredient of investor competition.
However the pre-$600,000 price bracket captures investors, first home buyers, second time buyers, and duel income couples. Therefore, clearance rates are higher in this price range and due to increased competition; prices have a 'floor' under how far they can fall.
Furthermore, the majority of properties for sale in the most popular suburbs of Melbourne fall below the $600,000 price range – therefore there's ample choice to fulfil prospective demand.
To find a property below $400,000 outside the cheapest capital cities of Hobart and Adelaide is challenging – therefore it's not surprising that $400,000 is the bottom bracketed price range for most individuals. Albeit, a good one bedroom listing close to the city can – and often does – create enough competition to push it above and beyond the listed reserve.
However, don't be fooled into thinking all properties going to auction are selling under the hammer. At the end of each Saturday, there remain a large number of results 'un-reported,' clearly indicating that 'passed in' deals are being concluded via negotiation.
Furthermore, there has also been a slight increase in the percentage of properties selling 'prior' to auction which indicates agents and vendors remain unsure they will attract the needed level of competition to meet their reserve on the day. Also – although turnover is higher, it is still tracking slightly below that of this time in 2011 and is likely to end on a par.
Therefore, the ball – at least for the time being – remains firmly in the buyer's side of the court. With plenty of choice and no clear evidence prices are tracking markedly higher – low interest rates and an improved level of 'spring' confidence – the conclusion remains that purchasers looking for a new property have the upper hand and vendor's are happy to meet current demand.
Weekend Clearance Rate Figures

Week Ending Sunday 18th November 2012

Clearance Rate:
64%
Total Auctions:
837 (99 unreported)
Sold:
538
Passed in:
299
At auction:
432
Vendor Bid:
194
Before auction:
105
Real bid:
105
After auction:
1
Total Private Sales:
549
Weekly Turnover:
1087
Source: www.reiv.com.au
The NPB clearance rate is representative of the results evidenced in the 'quality' end of the marketplace. We take the results from a range of suburbs; however please note we are not 'suburb specific'. NPB Melbourne, negotiate on hundreds of properties for their clients each year throughout all areas of Melbourne and the Bellarine Peninsula. The properties we highlight are taken from a selection which we carefully analyse for quality assessment and revise daily.
Weekend Clearance Rate Figures

Week Ending Sunday 18th November 2012

NPB Clearance Rate:
76%
Total Auctions Reviewed:
38
Sold:
29
Passed in:
9
Under $600k:
10
3
$600k-$1m:
10
2
$1m+:
9
4
Why is the NPB Clearance Rate always higher than the REIV Clearance Rate?
The NPB clearance rate is a snapshot of 'investment grade' or 'cream of the crop' properties representing only those we recommend to clients. These are properties that hold the best potential for a long term capital growth and rental demand. Whilst the Real Estate Institute of Victoria include all properties scheduled for auction (as reported by their members) – including those that are poorly located and unlikely to attract demand even in a robust climate; our clearance rate is far more representative of the market that represents our client's best interests. It's an important part of how we assess the best negotiation strategy for your needs.
The full list of the 38 properties reviewed by NPB this weekend:
< $600k

Suburb
Type
Beds
Quote
Result
Yarraville
Apartment
1
$270-300k
SOLD $315,500
Fairfield
Apartment
1
$290-$320k
PASSED IN
St Kilda East
Apartment
1
$300-330k
SOLD $330,000
Ivanhoe
Apartment
1
$320-350k
SOLD $366,500
Armadale
Apartment
1
$350-385k
SOLD $409,000
Brunswick
Apartment
2
$350-380k+
SOLD $412,500
Thornbury
Apartment
2
$390-430k
SOLD $431,000
Fitzroy
Apartment
1
$380-420k
SOLD $441,000
Templestowe
Unit
2
$450k+
PASSED IN
Preston
Unit
2
$450-490k
PASSED IN
Brunswick
Apartment
2
$460-490k
SOLD $500,000
Richmond
Apartment
2
$420-460k
SOLD $525,000
Hawthorn East
Apartment
2
$490-530k
SOLD $545,500
Sold
10
Passed In
3
NPB Clearance Rate 77%
Total
13
$600k – $1m

Suburb
Type
Beds
Quote
Result
Carlton North
Townhouse
2
$450-490k
SOLD $622,000
Abbotsford
House
2
$600k+
SOLD $650,000
Fairfield
House
2
$540-590k
SOLD $660,000
Doncaster
House
4
$550k+
SOLD $690,000
St Kilda East
Townhouse
2
$600-650k
PASSED IN
Thornbury
House
2
$590-640k
SOLD $727,000
Yarraville
House
2
$640-680k
PASSED IN
Caulfield South
House
2
$700-770k
SOLD $795,000
Balwyn
House
2
$680k+
SOLD $823,000
Caulfield North
House
2
$720-790k
SOLD $841,000
Coburg
House
3
$800-850k
SOLD $905,000
Richmond
House
3
$850k+
SOLD $959,000
Sold
10
Passed In
2
NPB Clearance Rate 83%
Total
12
$1m+

Suburb
Type
Beds
Quote
Result
Doncaster
House
4
$1.1-1.2m
SOLD $1,200,000
Carlton North
House
3
$1.15-1.26m
SOLD $1,300,000
Malvern
House
3
$1.2m+
PASSED IN
Prahran
House
5
$1.25-1.35m
SOLD $1,562,000
Brighton
House
4
$1.5m+
PASSED IN
Sandringham
House
5
$1.75-1.95m
SOLD $1,910,000
Balwyn
House
3
$2m+
SOLD $2,150,000
Brighton
House
4
$2.2-2.35m
SOLD $2,520,000
St Kilda
House
5
$1.8m+
SOLD $2,740,000
West Melbourne
Warehouse
3
$2.5-2.7m
PASSED IN
Hawthorn
House
5
$2.6m+
SOLD $2,800,000
Toorak
House
4
$3.5m+
PASSED IN
Brighton
House
5
$3.5-3.7m
SOLD $3,350,000
Sold
9
Passed In
4
NPB Clearance Rate 69%
Total
13
Overall

Sold
29
Passed In
9
NPB Clearance Rate 76%
Total
38
AUCTIONS IN THE SPOTLIGHT
22b Silver St, Malvern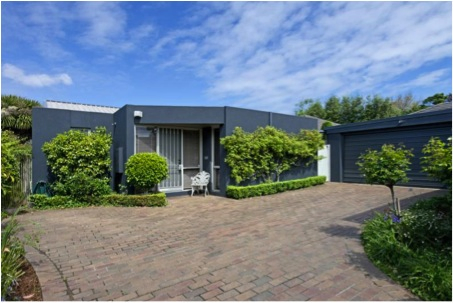 Reported by:

Catherine Cashmore

Agent:

Tim Dwyer

Quote:

POA

Crowd:

25 (approx.)

Bidders:

0

On Market:

N/A

Result:

Passed in Vendor Bid of $1,250,000
Comment:
A modest crowd attended the auction of this quite unique single level town residence on a block of over 600sqm despite being a 'dual occupancy' site.
The auctioneer took time to express the unusual find in his pre-amble stating that in modern times, the block would have been divided into a group of townhouses rather than the existing two single level dwellings.
Calling for an opening bid of 1.2mil at what he claimed was 'land value alone' failed to get any response, therefore he opened with a vendor bid of 1.2mil – calling for 10k rises.
After a mid time break to see the vendor and still no active bidding from the attendees – the auctioneer placed a second vendor bid of 1.250mil at which point the property passed in with no result yet recorded.
11 Jervois St, St Kilda East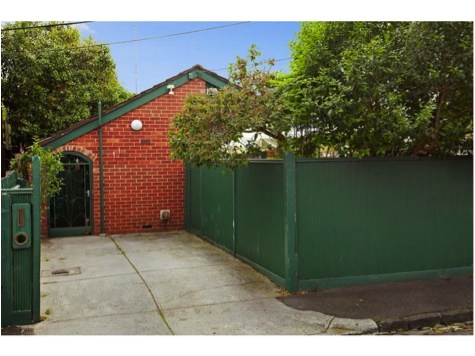 Reported by:

Catherine Cashmore

Agent:

Biggin Scott

Quote:

$600,000-$650,000

Crowd:

30 (approx.)

Bidders:

0

On Market:

N/A

Result:

Passed in vendor bid of $580,000
Comment:
A very quick auction occurred for this 1970s town residence in St Kilda East. The property was a perfect entry level opportunity for a couple looking to locate into the suburb, however failed to attract any serious competition.
The auctioneer called for an opening bid, however when none was forthcoming, he wasted no time opening on a vendor bid of $580,000.
After a mid-term break and upon return, still no active interest, he passed the property in on his initial vendor bid with a reserve of $615,000 listed.
5/383 New Street, Brighton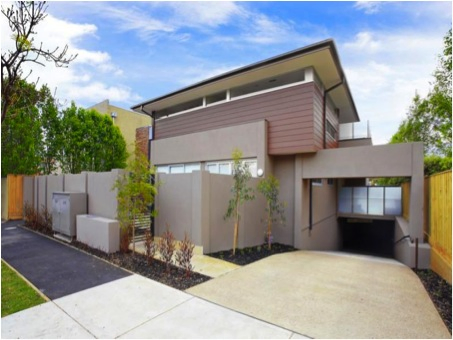 Reported by:

Catherine Cashmore

Agent:

Hocking Stuart and Kay & Burton

Quote:

(Verbal) $950,000+

Crowd:

35 (approx.)

Bidders:

0

On Market:

N/A

Result:

Passed in on a vendor bid of $950,000
Comment:
Another disappointing result was recorded at this flash duel level apartment/townhouse in Brighton.
The auctioneer took time to express how Brighton was transitioning from a 'family' suburb to an area populated with professional couples and singles, and as such, the property on offer was a good opportunity presenting 'value' for it's type.
However, the crowd failed to produce any positive 'on the day' results. The auctioneer opened with a vendor bid of $900,000 and with no active bidding placed a second vendor bid of $950,000 before passing the in with a listed reserve of $1,150,000.
46 Monash Ave, Balwyn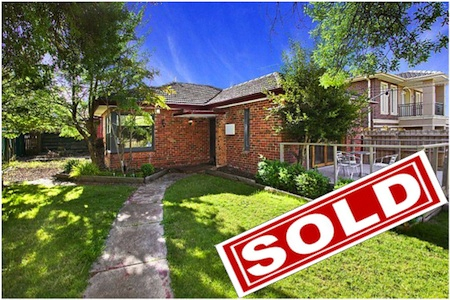 Reported by:

Antony Bucello

Agent:

Noel Jones

Quote:

In excess of $680,000

Crowd:

40 (approx.)

Bidders:

3

On Market:

$752,000

Result:

SOLD $823,000
Comment:
A heated auction was witnessed at this family property in the Balwyn Secondary School Zone. Albeit, it took a vendor bid of $680,000 to get the event moving.
With heated and fiery competition between 3 bidders, the price inflated quickly and the auctioneer didn't get a chance to stop and refer to his vendor to confirm a reserve price had been reached until the mid $700,000's.
At $752,000 the house was announced 'on the market' – however it took another $71,000 before the hammer fell at $823,000.
Clearly a 'boom' result in our current buyers market.
12 Stuart St, Brighton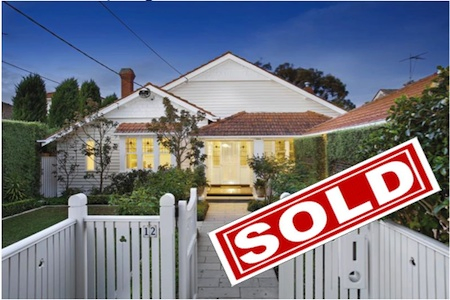 Reported by:

Catherine Cashmore

Agent:

Marshall White

Quote:

In excess of $2.2Mil

Crowd:

60 (approx.)

Bidders:

4

On Market:

$2,360,000

Result:

SOLD $2,520,000
Comment:
Another heated auction occurred at this attractive family home in Brighton – situated in a quiet court local – fully renovated and abundant with period charm.
The auction was well attended with a large crowd of interested onlookers and neighbours. The auctioneer didn't need to place a vendor bid to get things moving – a willing buyer heeded to the call for an opening bid at $2,250,000.
Four bidders competed at a fast moving pace which presented a challenge for the agent pencilling the increments – frantically trying to keep pace.
At $2,360,000, the property was announced 'on the market' however it was a further $160,000 before the hammer fell at $2,520,000. A great result for the vendor.
89 New St, Brighton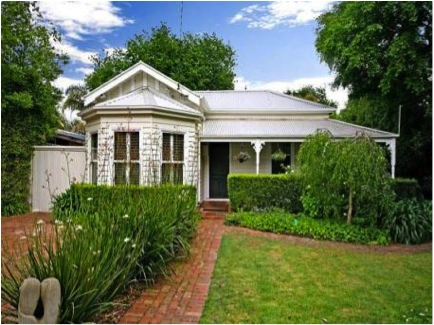 Reported by:

Catherine Cashmore

Agent:

JP Dixon

Quote:

In excess of $1.5Mil

Crowd:

40 (approx.)

Bidders:

1

On Market:

N/A

Result:

Passed in on a genuine bid of $1,450,000
Comment:
A very speedy auction!
After a short 'pre-amble' pointing out the charms of the neighbourhood, the auctioneer opened with a vendor bid of $1,400,000 and called for a $50K rise. One bidder obliged offering $1,450,000, however – with no referral to the auctioneer, or any great effort to get the rest of the crowd to 'join in' – the auctioneer passed the property in a few seconds later – inviting the highest bidder to come inside and negotiate.
Negotiation was unsuccessful and the property remains on the market with a listed price of $1,550,000+ and a recorded reserve of $1,600,000.
CONTACT US
If you need any assistance with searching, assessing or negotiating your next property purchase or simply wish to discuss your property buying needs, please don't hesitate to contact us. Alternatively, you can complete our online Help Us Help You form and we will contact you.
Regards
Antony Bucello and Catherine Cashmore