With Melbourne's clearance rate consistently 60 per cent
or above, are house prices officially on the up?
by Antony Bucello & Catherine Cashmore
The clearance rate was 60 per cent this week following a dip to 59 per cent last weekend. However, considering last weekend, there were only 160 auctions scheduled to fall under the hammer following the "Super Saturday" record spectacular, a dip in the figures is of no great concern.
733 results were posted by the REIV this weekend with 437 selling (most via post auction negotiations) and now the Melbourne Spring Festival has finished, there are a busy few weekends ahead as vendor's try and lock in sales prior to the Christmas holidays.
Along with increased stock, there has also been an uplift in transaction figures over the past few weeks which has shone a light on Melbourne's market and given real estate agents reason to speculate that months of low confidence hampering house prices, may be coming to an end.
Transaction levels are the best barometer of the overall health of a property market. When more people are buying and selling, it not only represents increased levels of confidence and money circulating in the system – but also presents clear evidence the majority of people feel assured property prices have stopped falling. No one wants to buy into a market of diminishing equity – particularity the investment sector.
As welcome as the news is, publicity over a drop of -1.1 per cent in Melbourne's median house price for the month of October (RPData), wipes out the September rise of 1.4 per cent and is likely to keep celebrations to a minimum amongst pundits who watch median data closely.
Albeit, it's worth remembering that small movements in the median house price from month to month, are fairly typical in property markets especially when to date, overall turnover has been dwindling. If the recent improvement in sales volumes sustain, the quarterly data should evidence a better result.
The ABS house price index provides a 'steadier' outlook, with the latest data showing a + 0.3 per cent national change for the September quarter. According to their analysis, Melbourne's house price increased + 0.2 per cent which is a positive result considering it comes of the back of six consecutive quarterly drops between -0.2 per cent and -2.0 per cent since March 2011.
The ABS have also re-assessed their March quarterly data using a wider sample of sales – therefore Melbourne's -1.3 per cent drop has been revised upwards to -1.1 per cent, and the June quarterly results have been revised upwards from -0.4 per cent to -0.2 per cent.
However, for property investors, the focus should always be long term. A buyer will never comfortably build wealth chasing a bargain or timing a boom. Rather, a slow and considered approach should be taken based on what needs to be achieved in X number of years to secure future ideals – and ideally 'x number of years' should be a double digit figure to ride out inevitable short term volatility. This is particularly prevalent in light of the decade long 'boom' Melbourne experienced which produced a period of unprecedented annual 'double digit' growth.
As has been shown by some of the oldest Housing Indexes in the world – dating back some 350 years – house prices, which consistently exceed the rate of inflation, typically undergo a period of 'correction' and remain the same in 'real' terms when viewed over the longer trajectory.
In Australia, thus far, we have avoided the sharp downward cycle experienced in the USA and areas of Europe during which the 'pre crash' environment was stimulated by low interest rates, unregulated credit booms, and to put no lighter word on it – 'greed.'
However, inevitably the market has reverted to what could be termed a more 'balanced' atmosphere and it should remain good territory for buyers well into 2013.
Other positive 'October' indicators include a welcome 'spring boom' in the number of properties auctioned which sits 19 per cent higher than this time last year, and 28 per cent higher from the previous month.
Although auctioned homes have only accounted for 22 per cent of the total number of sales over the 12 month period to October 2012, they are still the best barometer of 'heat' in the inner city environment where a majority of homes are sold using this method of transaction.
With clearance rates sitting firmly over 60 per cent, it presents 'real time' data that prices in the inner city have indeed stabilised, with significantly more than 50 per cent selling on or just after the auction date.
Weekend Clearance Rate Figures

Week Ending Sunday 11th November 2012

Clearance Rate:
60%
Total Auctions:
733 (72 unreported)
Sold:
437
Passed in:
296
At auction:
357
Vendor Bid:
200
Before auction:
77
Real bid:
96
After auction:
3
Total Private Sales:
575
Weekly Turnover:
1012
Source: www.reiv.com.au
The NPB clearance rate is representative of the results evidenced in the 'quality' end of the marketplace. We take the results from a range of suburbs; however please note we are not 'suburb specific'. NPB Melbourne, negotiate on hundreds of properties for their clients each year throughout all areas of Melbourne and the Bellarine Peninsula. The properties we highlight are taken from a selection which we carefully analyse for quality assessment and revise daily.
Weekend Clearance Rate Figures

Week Ending Sunday 11th November 2012

NPB Clearance Rate:
75%
Total Auctions Reviewed:
32
Sold:
24
Passed in:
8
Under $600k:
10
3
$600k-$1m:
7
2
$1m+:
7
3
Why is the NPB Clearance Rate always higher than the REIV Clearance Rate?
The NPB clearance rate is a snapshot of 'investment grade' or 'cream of the crop' properties representing only those we recommend to clients. These are properties that hold the best potential for a long term capital growth and rental demand. Whilst the Real Estate Institute of Victoria include all properties scheduled for auction (as reported by their members) – including those that are poorly located and unlikely to attract demand even in a robust climate; our clearance rate is far more representative of the market that represents our client's best interests. It's an important part of how we assess the best negotiation strategy for your needs.
The full list of the 32 properties reviewed by NPB this weekend:
< $600k

Suburb
Type
Beds
Quote
Result
Fairfield
Unit
1
$285-310k
SOLD $338,250
Preston
Apartment
2
$340-$370k
SOLD $390,000
St Kilda East
Apartment
2
$370k+
SOLD $400,500
Richmond
Apartment
1
$400k+
PASSED IN
Elwood
Apartment
2
$400k+
SOLD $431,000
Richmond
Apartment
1
$360-390k+
SOLD $440,000
Hawthorn
Apartment
2
$400-430k
SOLD $442,000
Camberwell
Unit
2
$400-440k
SOLD $495,000
Doncaster
Unit
3
$500k+
SOLD $530,000
South Yarra
Apartment
2
$480-530k
SOLD $537,000
Footscray
House
2
$440-480k
SOLD $542,000
Thornbury
Unit
3
$500k+
PASSED IN
Carlton North
House
2
$530-580k
PASSED IN
Sold
10
Passed In
3
NPB Clearance Rate 79%
Total
13
$600k – $1m

Suburb
Type
Beds
Quote
Result
Richmond
Townhouse
2
$500-550k
SOLD $622,000
Hawthorn
Apartment
2
$570-620k
SOLD $625,000
Doncaster
House
3
$550-600k
SOLD $650,000
Clifton Hill
Townhouse
2
$550k+
SOLD $681,500
Caulfield South
Unit
3
$750-825k
PASSED IN
Bentleigh
House
3
$780-840k
SOLD $830,000
Brunswick East
House
3
$790-850k
SOLD $944,000
Murrumbeena
Townhouse
3
$830-880k
PASSED IN
Albert Park
House
2
$900k+
SOLD $970,000
Sold
7
Passed In
2
NPB Clearance Rate 77%
Total
9
$1m+

Suburb
Type
Beds
Quote
Result
Fitzroy North
House
3
$1.05-1.15m
SOLD $1,250,000
Carlton North
House
3
$1-1.1m
SOLD $1,272,000
Malvern
House
3
$1.1m+
PASSED IN
Templestowe
House
5
$1.1-1.2m
SOLD $1,200,000
Caulfield South
House
3
$1.2-1.35m
SOLD $1,400,000
Malvern East
House
4
$1.35m+
PASSED IN
Glen Iris
House
4
$1.5-1.65m
SOLD $1,650,000
Port Melbourne
House
5
$1.7-1.85m
SOLD $1,860,000
Brighton
House
4
$1.85m+
PASSED IN
Albert Park
House
4
$2-2.2m
SOLD $2,270,000
Sold
7
Passed In
3
NPB Clearance Rate 70%
Total
10
Overall

Sold
24
Passed In
8
NPB Clearance Rate 75%
Total
32
AUCTIONS IN THE SPOTLIGHT
79 Mitchell St, Bentleigh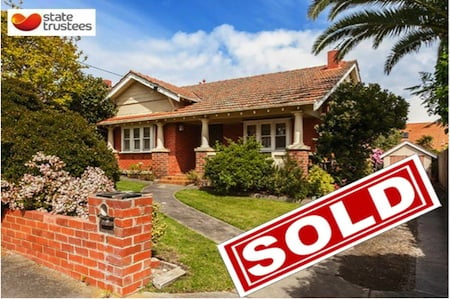 Reported by:

Catherine Cashmore

Agent:

Woodards

Quote:

$780,000-$840,000

Crowd:

40 people (approx.)

Bidders:

3

On Market:

$810,000

Result:

SOLD $830,000
Comment:
A crowd of around 40 people attended the auction for this original Californian Bungalow in a prime location of Bentleigh – walking distance to the prominent Centre Rd Shopping Strip.
Wasting no time, the auctioneer opened up with a vendor bid of 780k and called for 10k increments.
Three bidders competed, however the bidding was moderate and didn't exhibit the usual "fiery" atmosphere which can occur with multiple bidders.
Without referring to the vendor, the property was announced on the market at $810,000, and sold under the hammer for $830,000.
A fair price in a balanced market.
163 Manning Rd, Malvern East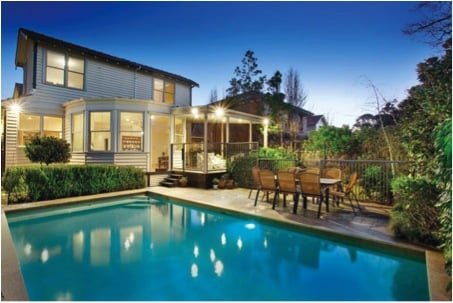 Reported by:

Catherine Cashmore

Agent:

Marshall White

Quote:

In excess of $1.3Million

Crowd:

30 (approx.)

Bidders:

1

On Market:

N/A

Result:

Passed in $1.36 Million
Comment:
Following a gusty pre-amble during which the auctioneer assured the waiting crowd that homes in the area had been selling in excess of $1.6Mil, the auction opened with the now the much assumed "vendor bid" of $1.35Mil.
Calling for 20k increments didn't inspire any action, so the auctioneer took his half time break to 'consult with the vendor.'
Upon return, a buyer offered $10,000 taking the number to $1.36Mil – however negotiations are ongoing and to date, the property is still up for sale.
217/86 Macaulay Rd, North Melbourne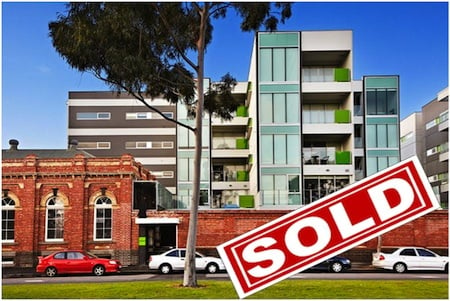 Reported by:

Antony Bucello

Agent:

Ray White

Quote:

$390,000+

Crowd:

35 (approx.)

Bidders:

3

On Market:

$450,000

Result:

SOLD $450,000
Comment:
A healthy sized crowd attended the auction of this two bedroom apartment in the popular suburb of North Melbourne.
The auction opened with a genuine bid of $390,000 and 3 bidders competed.
It took a bid of $450,000 before the property was announced 'on the market,' and with no further bids eventuating, the unit sold for the reserve figure of $450,000
37 Hunter St, Malvern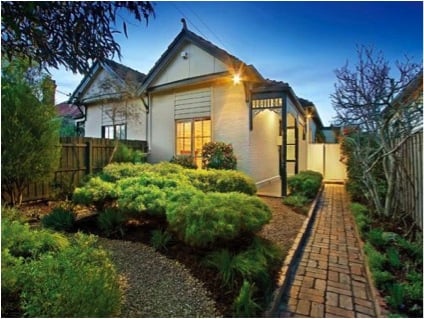 Reported by:

Catherine Cashmore

Agent:

Bennison Mackinnon

Quote:

In excess of $1.1 Million

Crowd:

20 (approx.)

Bidders:

0

On Market:

N/A

Result:

Passed in on a vendor bid of $1.1 Million
Comment:
A small crowd attended the auction of this single fronted 3 bedroom renovated home. However, the auction was uneventful producing a disappointing result for the vendor.
Despite the auctioneer's best efforts, there were no genuine bidders in the crowd and the home passed in on a vendor bid of $1.1 Million with the reserve set a fair way above this number, at $1.295Million.
CONTACT US
If you need any assistance with searching, assessing or negotiating your next property purchase or simply wish to discuss your property buying needs, please don't hesitate to contact us. Alternatively, you can complete our online Help Us Help You form and we will contact you.
Regards
Antony Bucello and Catherine Cashmore