A jump in Melbourne's clearance rate – is this the start of a 'blooming' spring season in the housing market?
by Antony Bucello & Catherine Cashmore
Inconsistency in the clearance rate week to week is providing a challenge to some commentators as they grapple with questions regarding future market movements.
This week's clearance rate of 66 per cent is a big jump from previous weeks and once again needs to be taken in perspective of the market as a whole.
Compared to previous years, the number of vendors opting for an auction sale is reducing considerably. This affects the data, producing results that are more applicable to the type of property selling week to week, rather than representing an overall trend.
Further to the information above, auction sales are broadly limited to inner and middle ring suburbs, therefore the clearance rate is simply a snap shot of market activity in these areas, and doesn't give many clues as to the health of the market as a whole. As you'll see from our 'Auctions in the Spotlight' segment, most properties auctioned are not selling 'under the hammer.' This weekend's results broadly represent successful post auction negotiations.
Various media articles hitting the headlines during the week also cloud the overall perspective. According to the Australian Taxation Office, self-managed super funds are now the largest and fastest-growing segment of the super industry and corresponding data proves a large proportion of this wealth is invested in property. However, whilst the investor sector is taking advantage of low interest rates, broadly stagnant house prices, coupled with the 'on paper' health of the economy – you'd be forgiven for wondering why the overall transaction levels are not trending higher?
In truth, there remains a healthy standoff between 'un-erring' vendor expectation, along with few cashed up buyers with which to negotiate. For those wanting to upgrade or downsize , the increasing cost of living, as well as a general unease about the future of the economy – despite Government and RBA insistence of a prospective 'lucky country' outlook – is starting to bite.
Consumer sentiment is further hampered when there's more circulating disagreement regarding the "boom" or "not so boom" cycle in the resource industry, than there is surrounding residential property movements. It's not helping "reassure" Australian buyers or sellers of future market stability or job security.
As a home owner – unless personal needs call for a move – selling in the current environment isn't likely to achieve the 'wish price' expectation. Consequently, those wanting to upgrade or downsize are finding themselves unable to make a move through lack of buyer activity – hence why we continue to suffer an atmosphere of market stagnation.
It's likely we'll see a subtle uplift in spring as it's traditionally the busiest time in real estate. It therefore wouldn't be surprising to see an uplift in overall transaction levels and the clearance rate trending above the 60 per cent marker once again.
However, prior to any increased activity, it remains an excellent atmosphere to take advantage of the 'need to sell' vendors prepared to 'meet the market' – and the best placed to do this is the investment sector who aren't reliant on selling the principle place of residence to do so.
Weekend Clearance Rate Figures

Week Ending Sunday 26th August 2012

Clearance Rate:
66%
Total Auctions:
516 (48 unreported)
Sold:
340
Passed in:
180
At auction:
284
Vendor Bid:
103
Before auction:
56
Real bid:
77
After auction:
0
Total Private Sales:
473
Weekly Turnover:
813
Source: www.reiv.com.au
The NPB clearance rate is representative of the results evidenced in the 'quality' end of the marketplace. We take the results from a range of suburbs; however please note we are not 'suburb specific'. NPB Melbourne, negotiate on hundreds of properties for their clients each year throughout all areas of Melbourne and the Bellarine Peninsula.
In line with the REIV, there's been an uplift in activity this week which has boosted the clearance rate substantially on last week's 71 per cent.
Weekend Clearance Rate Figures

Week Ending Sunday 26th August 2012

NPB Clearance Rate:
77%
Total Auctions Reviewed:
35
Sold:
27
Passed in:
8
Under $600k+:
10
2
$600k-$1m:
9
3
$1m+:
8
3
Why is the NPB Clearance Rate always higher than the REIV Clearance Rate?
The NPB clearance rate is a snapshot of 'investment grade' or 'cream of the crop' properties representing only those we recommend to clients. These are properties that hold the best potential for a long term capital growth and rental demand. Whilst the Real Estate Institute of Victoria include all properties scheduled for auction (as reported by their members) – including those that are poorly located and unlikely to attract demand even in a robust climate; our clearance rate is far more representative of the market that represents our client's best interests. It's an important part of how we assess the best negotiation strategy for your needs.
The full list of the 35 properties reviewed by NPB this weekend:
< $600k

Suburb
Type
Beds
Quote
Result
Thomastown
House
3
$300k+
SOLD $311,250
Reservoir
House
3
$350k+
SOLD $370,000
St Kilda East
Apartment
2
$350-375k
SOLD $375,000
Mordialloc
Apartment
2
$370-400k
SOLD $410,000
Ascot Vale
Apartment
2
$380-410k
SOLD $432,000
Brunswick West
Unit
2
$400-440k
SOLD $440,000
Templestowe
House
3
$450k+
PASSED IN
Prahran
Apartment
1
$440-480k
SOLD $480,000
Elwood
Apartment
2
$450-500k
SOLD $521,000
Melbourne
Apartment
2
$540-570k
PASSED IN
Pascoe Vale South
House
2
$540-585k
SOLD $570,000
Preston
House
2
$480-520k
SOLD $585,000
Sold
10
Passed In
2
NPB Clearance Rate 83%
Total
12
$600k – $1m

Suburb
Type
Beds
Quote
Result
Brunswick East
Apartment
2
$540-590k
PASSED IN
Highett
House
3
$550-620k
SOLD $658,000
Doncaster East
Townhouse
3
$570k+
PASSED IN
Highett
House
3
$630-690k
SOLD $670,000
Fitzroy North
Townhouse
2
$600k+
SOLD $672,000
Richmond
House
2
$570-620k
SOLD $677,000
West Footscray
House
3
$580-630k
SOLD $680,000
Northcote
House
2
$650-700k
SOLD $741,500
Caulfield
Townhouse
3
$800-850k
SOLD $870,000
Kensington
Townhouse
4
$770-820k
SOLD $939,000
Yarraville
House
3
$790-880k
PASSED IN
Clifton Hill
House
3
$800k+
SOLD $972,000
Sold
9
Passed In
3
NPB Clearance Rate 75%
Total
12
$1m+

Suburb
Type
Beds
Quote
Result
Bentleigh
House
5
$950k+
SOLD $1,040,000
Mont Albert
House
4
$950-1050k
SOLD $1,237,000
Port Melbourne
Townhouse
3
$1m+
PASSED IN
Malvern
House
3
$1.3-1.4m
SOLD $1,400,000
Hawthorn
House
4
$1.15-1.25m
SOLD $1,452,000
Brighton
Townhouse
2
$1.4-1.5m
PASSED IN
Caulfield North
House
4
$1.45-1.55m
SOLD $1,585,000
Brighton East
House
4
$1.7-1.8m
SOLD $1,855,000
South Yarra
House
3
$2m+
SOLD $2,150,000
Glen Iris
House
5
$3.5m+
Passed In
Canterbury
House
4
$4.5m+
SOLD $4,875,000
Sold
8
Passed In
3
NPB Clearance Rate 73%
Total
11
Overall

Sold
27
Passed In
8
NPB Clearance Rate 77%
Total
35
AUCTIONS IN THE SPOTLIGHT
85 London Street, Bentleigh, Vic 3204
Reported by:

Catherine Cashmore

Agent:

Hocking Stuart

Quote:

POA

Crowd:

30 people (approx.)

Bidders:

4

On Market:

N/A

Result:

Passed in at $1,010,000 – sold $1,040,000.
Comment:
A super family home and perfectly suited to the local buyer demographic. The auction opened quickly with a genuine bid of 850K, 4 bidders battled it out going tit for tat all the way. The price soon topped 1 Mil, however the property wasn't declared on the market – albeit, the auctioneer made it clear to the crowd that he was 'close' to announcing the reserve. The home passed in to the highest bidder at 1.010Mil.
2/1 Hanby Street, Brighton, Vic 3186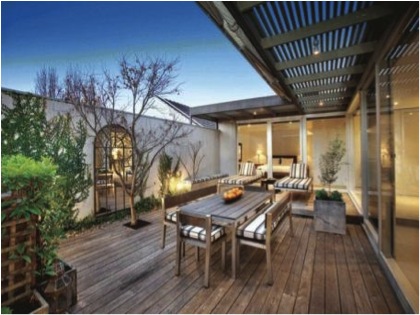 Reported by:

Catherine Cashmore

Agent:

Marshall White

Quote:

None given

Crowd:

20+ people (approx.)

Bidders:

0

On Market:

N/A

Result:

Passed in on a vendor bid of $1.350Mil
Comment:
The quickest knock down I've seen to date occurred at the auction of this rear single level 2.5 bedroom townhouse. The auctioneer whizzed through a preamble and without even attempting to ask for an opening bid launched in with a vendor bid of 1.350Mil. He barely gave the crowd a chance to respond before he whizzed inside to talk to the vendor. Coming out, he called his vendor bid one more time and promptly knocked it down stating that the crowd 'all needed to take a good hard look at themselves'…!! The current advertised price is 1.550Mil
6 Grenville Street, Hampton, Vic 3188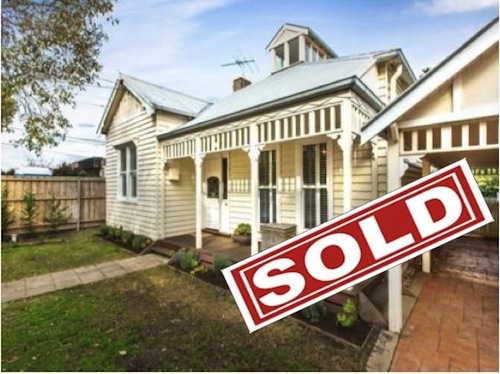 Reported by:

Catherine Cashmore

Agent:

Hodges

Quote:

More than 1.6m

Crowd:

30 people (approx.)

Bidders:

2

On Market:

N/A

Result:

Passed in $1.690Mil – SOLD via negotiation for undisclosed price.
Comment:
A grand family home in the heart of Hampton doesn't usually need to work hard to inspire interest. However in the current market, it's Russian Roulett predicting what will happen at auction. Opening on a vendor bid of 1.6Mil, the auctioneer 'spurred' the crowd on to 'have a crack'. Two bidders took his challenge, however the atmosphere wasn't heated enough to gain traction, and the property passed in for 1.690M. A deal was later negotiated for an undisclosed price.
2/63 Unwin Street, Templestowe, Vic 3106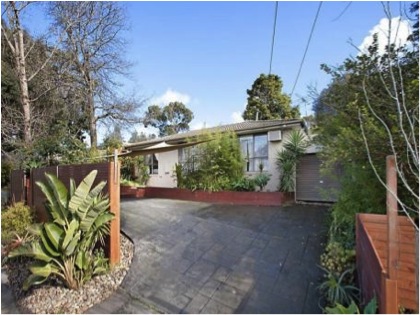 Reported by:

Antony Bucello

Agent:

Assisi

Quote:

Over $450k

Crowd:

25 people (approx.)

Bidders:

2

On the market:

N/A

Result:

Passed in on a genuine bid of $490K.
Comment:
A good little unit presenting a 'foot in the door' opportunity into a suburb that's starting to attract high prices. However with a 12 month lease in place, it was really only investors who were attracted to the home. Opening with a real bid of 450K, the auctioneer only managed to inspire a bit of 'tit for tat' before the unit passed in for negotiation at $490K'
76 Middleton Street, Highett, Vic 3190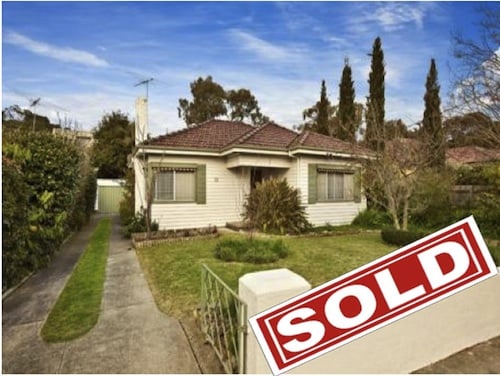 Reported by:

Catherine Cashmore

Agent:

Buxton

Quote:

$630-690k

Crowd:

30 people (approx.)

Bidders:

1

On the market:

N/A

Result:

Passed in on a genuine bid of $640K – SOLD after auction $670K.
Comment:
An original weatherboard home on a good block of 600+sqm attracted a few interested onlookers for the auction – however no so many to inspire the type of atmosphere suited to an 'under the hammer' sale. Opening on a vendor bid of $630K – it took some time before one bidder offered 10K more, taking the number to 640K. The property passed in for negotiation with no further interest, later selling via negotiation for $670K.
415 Highett Road, Highett, Vic 3190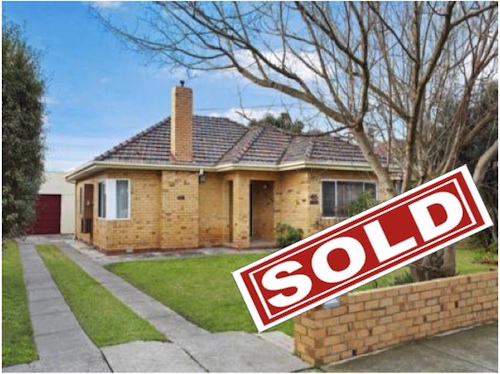 Reported by:

Catherine Cashmore

Agent:

Hodges

Quote:

$550-620k

Crowd:

40 people (approx.)

Bidders:

5

On the market:

$641k

Result:

SOLD $658,000
Comment:
Considering the quality of some of the homes up for auction today and taking into account most passed in with marginal interest, I didn't expect the result of this property – located on a main thoroughfare – to attract much competition. However with five bidders showing interest, the ingredients for a great auction were all but set in stone. Opening with a genuine bid of $500K, the auction flew above $600K before at $641K the auctioneer scooted off to see the vendors and announced it 'on the market'. The property sold at $658K – great result.
402/218 Lygon Street, Brunswick East, Vic 3057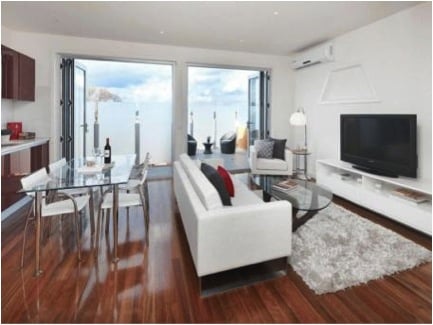 Reported by:

Antony Bucello

Agent:

Hocking Stuart

Quote:

$540-590k

Crowd:

10 people (approx.)

Bidders:

0

On the market:

N/A

Result:

Passed in on a vendor bid of $600K.
Comment:
Only a few people attended the auction of this modern, 2 bedroom, 2 bathroom, apartment. The auctioneer attempted to inspire interest opening with a low vendor bid of $540K. However, when no one showed interest, he quickly placed another vendor bid of $600K before passing the home in. The home is currently on the market for $589,000
CONTACT US
If you need any assistance with searching, assessing or negotiating your next property purchase or simply wish to discuss your property buying needs, please don't hesitate to contact us. Alternatively, you can complete our online Help Us Help You form and we will contact you.
Regards
Antony Bucello and Catherine Cashmore