by Antony Bucello
Welcome to the first edition of Melbourne Property Market Weekly Update by National Property Buyers.
The REIV reported a clearance rate of 58% for the first 'real' weekend of auctions for 2012, although there were only just over 100 auction results reported.
While there were some auctions reported on the last weekend of January (66 in total), February is generally seen as the start of the Melbourne 'property season'.
Antony Bucello discusses the latest Melbourne property news
There were 112 auctions over the weekend and 65 of those sold and 47 were passed in, of which 28 were passed in on a vendor bid.
Please note that while the clearance has been recorded as 58%, this is not an accurate reflection of the current state of the Melbourne property market as there is simply not enough properties that have gone under the hammer in 2012 to provide us with any meaningful statistics.
We expect to be able to see some patterns in market sentiment once February's auctions have taken place.
Overall crowds at open for inspections at the properties we inspected on Saturday appeared healthy.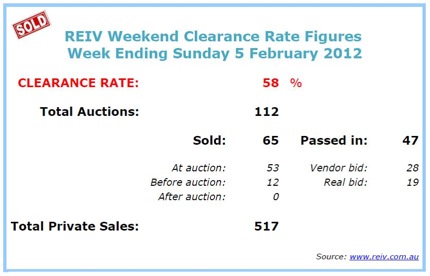 The NPB Clearance Rate overall this week was 63%.
We reviewed a total of only 16 auctions this week and 10 of those sold and 6 passed in.
The number of auctions that we will be reviewing will slowly increase over the next few weeks.
The lower end of the market, which consists of properties up to $600k, had a clearance rate of 57%, with 4 of the 7 properties we reviewed selling and 3 passing in.
The middle range category came in at 63%, with 5 out of the 8 properties we reviewed finding new owners.
We were only able to review 1 auction in the 'over $1m' market and that property sold, however broadcasting an NPB clearance rate of 100% really does not give a true indication of the category.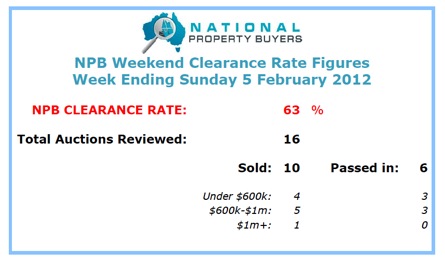 The full list of the 16 properties we reviewed this weekend: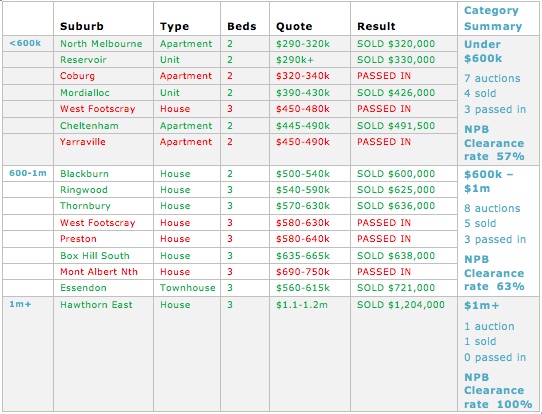 Auctions in the Spotlight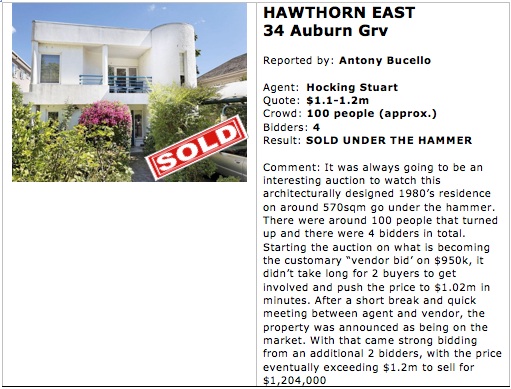 Contact Us
If you need any assistance with searching, assessing or negotiating your next property purchase or simply wish to discuss your property buying needs, please don't hesitate to contact us. Alternatively, you can complete our online Help Us Help You form and we will contact you.
Regards
Antony Bucello
[email protected]
0418 131 950