by Antony Bucello & Catherine Cashmore
A 73% clearance rate is the highest we've seen for some extended period of time – two years – and will undoubtedly feed into a rise in median data as the propensity of 'stand out results' created through heated auction activity increases.
All agencies are reporting a 'spike' of active enquiry – some declaring levels equal to those seen back in 2009 during which the Federal "first home owner boost" was fuelling Melbourne's post GFC boom – inducing local increases in excess of 20 per cent in some localities before the peak of October 2010.
Therefore it's clear there is far more activity in the market and investor sentiment has improved. We attended six auctions at the weekend – four sold under the hammer and two were negotiated successfully post auction.
All auctions we attended fell within the brackets of our pre auction assessment of comparable data. The assessment is typically a range of 5 per cent. However unlike last year, competition is commonly pushing prices to the upper end of that range. In other words, it's getting harder to pick up good real estate around the Melbourne median price bracket of $500,000-$800,000 without competitive activity challenging potential negotiations.
The question now hovering in the media resides around the RBA potentially foreseeing the next housing 'boom' and reacting with an increase in the cash rate. It would come in stark contrast to the broad based opinion that rates will stay stable for an extended period of time or drop a further one or two 0.25 basis points. However, one thing is guaranteed, if rates do rise the banks will gleefully follow suit.
Regardless, any change to lending rates is unlikely to have an immediate effect on actual house prices. There is scant long-term historical correlation between growth in 'nominal' house prices and the change in interest rates. As for 'real' house prices (which accounts for inflation) movements tend to be in the 'same' direction rather than the opposing direction as some would expect – meaning as rates rise, prices follow.
Therefore if this is the start of another 'property boom' it will take more than a few rises in the cash rate before we see a slow of demand – just as when rates fall, prices neglect to do so, until the 'sweet spot' is reached and sentiment responds as fire igniting the fuel.
In any market, when evidence points towards a surge of expectant activity, it's important to know when to 'walk.' Auctions have the 'open' capacity to feed a frenzy of emotion, resulting in a feeling of 'act now or miss out' which can exceed budget constraints.
We're in a federal election year and historical data taken from previous election years show a downward impact to house prices both pre, and post the date. Therefore it's not unlikely we'll experience a period of volatility which acts out of sync to the 'usual' market cycle of growth.
With this in mind, it's important to keep a 'cool headed' approach to any investment decision. Capital growth can only be achieved if the focus remains 'long term' and ideally, property purchased should be the 'type' to attract consistent 'home buyer' demand. This to some extent 'insures' against any volatile investor activity, holding the best potential to 'outperform,' as we move into 'unknown' terrains.
Weekend Clearance Rate Figures

Week Ending Sunday 24th February 2013

Clearance Rate:
73%
Total Auctions:
903 (36 unreported)
Sold:
657
Passed in:
246
At auction:
541
Vendor Bid:
145
Before auction:
116
Real bid:
101
After auction:
0
Total Private Sales:
511
Weekly Turnover:
1168
Source: www.reiv.com.au
The NPB clearance rate is representative of the results evidenced in the 'quality' end of the marketplace. We take the results from a range of suburbs; however please note we are not 'suburb specific'. NPB Melbourne, negotiate on hundreds of properties for their clients each year throughout all areas of Melbourne and the Bellarine Peninsula. The properties we highlight are taken from a selection which we carefully analyse for quality assessment and revise daily.
NPB's clearance rate rises in line with national data – proving the increasing strength of Melbourne's quality residential property market.
Weekend Clearance Rate Figures

Week Ending Sunday 24th February 2013

NPB Clearance Rate:
85%
Total Auctions Reviewed:
42
Sold:
35
Passed in:
6
Under $600k:
10
3
$600k-$1m:
17
1
$1m+:
8
2
Why is the NPB Clearance Rate always higher than the REIV Clearance Rate?
The NPB clearance rate is a snapshot of 'investment grade' or 'cream of the crop' properties representing only those we recommend to clients. These are properties that hold the best potential for a long term capital growth and rental demand. Whilst the Real Estate Institute of Victoria include all properties scheduled for auction (as reported by their members) – including those that are poorly located and unlikely to attract demand even in a robust climate; our clearance rate is far more representative of the market that represents our client's best interests. It's an important part of how we assess the best negotiation strategy for your needs.
The full list of the 42 properties reviewed by NPB this weekend:
< $600k

Suburb
Type
Beds
Quote
Result
Williamstown
Apartment
1
$220-240k
PASSED IN
Reservoir
Unit
1
$240-$265k
SOLD $290,000
Glen Iris
Apartment
2
$420-460k
SOLD $490,000
Prahran
Apartment
2
$460-500k
SOLD $490,000
St Kilda East
Apartment
2
$400-440k
SOLD $490,500
Glen Iris
Apartment
2
$450k+
SOLD $507,500
Reservoir
House
3
$460k+
PASSED IN
Reservoir
House
2
$490-530k
SOLD $530,000
Altona
House
3
$460-495k
SOLD $545,000
Caulfield South
Apartment
2
$470-520k
PASSED IN
Bentleigh East
Unit
2
$490-530k
SOLD $562,000
Brighton
Unit
2
$520-570k
SOLD $570,000
Hawthorn East
Unit
2
$485-530k
SOLD $597,500
Sold
10
Passed In
3
NPB Clearance Rate 77%
Total
13
$600k – $1m

Suburb
Type
Beds
Quote
Result
Preston
House
3
$500-540k
SOLD $600,000
Bentleigh
Unit
2
$515-565k
SOLD $621,000
Templestowe Lwr
House
4
$570-620k
SOLD $625,000
Brighton East
Unit
2
$540-590k
SOLD $631,000
Prahran
Apartment
3
$560-610k
SOLD $656,000
Vermont South
House
4
$600-650k
SOLD $657,000
Forest Hill
House
4
$600-650k
SOLD $670,000
Fairfield
Townhouse
3
$590-640k
SOLD $671,000
Edithvale
House
3
$550-600k
SOLD $680,000
South Yarra
Apartment
2
$600-650k
SOLD $704,000
Blackburn North
House
4
$620-660k
SOLD $731,000
Coburg
House
3
$620-680k
SOLD $754,000
Moonee Ponds
House
3
$700-770k
SOLD $780,000
Balwyn
Townhouse
3
$680k+
SOLD $825,000
Brunswick
House
3
$680-740k
SOLD $827,000
Prahran
House
2
$720-790k
SOLD $835,000
Highett
House
4
$740k+
PASSED IN
Kensington
House
3
$770-830k
SOLD $877,000
Sold
17
Passed In
1
NPB Clearance Rate 94%
Total
18
$1m+

Suburb
Type
Beds
Quote
Result
Collingwood
Warehouse
3
$800-880k
SOLD $1,040,000
Heidelberg
House
3
$780-860
SOLD $1,215,000
Northcote
House
4
$1.05-1.15m
SOLD $1,240,000
Caulfield North
House
4
$1.2-1.35m
PASSED IN
St Kilda
House
4
$1.3m+
PASSED IN
Box Hill North
House
5
$1.4-1.5m
SOLD $1,870,000
Eaglemont
House
3
$1.7-1.8m
SOLD $1,960,000
Kew
House
4
$1.6m+
SOLD $2,195,000
Brighton East
House
4
$2.2m+
SOLD $2,715,000
East Melbourne
House
5
$4-4.5m
SOLD $5,155,000
Sold
8
Passed In
2
NPB Clearance Rate 80%
Total
10
Overall

Sold
35
Passed In
6
NPB Clearance Rate 85%
Total
41
AUCTIONS IN THE SPOTLIGHT
2/242 Rathmines Rd, Fairfield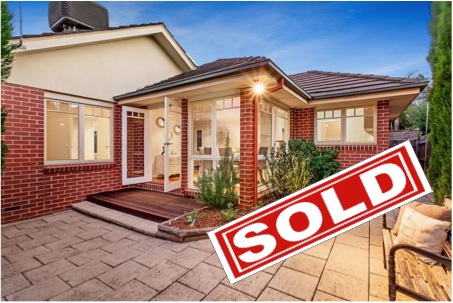 Reported by:

Antony Bucello

Agent:

Barry Plant

Quote:

$590,000-$640,000

Crowd:

30 people (approx.)

Bidders:

4

On Market:

$665,000

Result:

SOLD $671,000
Comment:
This single story 3 bedroom town residence is a relative rarity within close proximity to the city – therefore strong competition was expected. Opening on a vendor bid of $570,000 the auction saw 4 active bidders speedily take the price to a $665,000 reserve. Moments later, the home sold under the hammer for $671,000.
35 McCracken Street KENSINGTON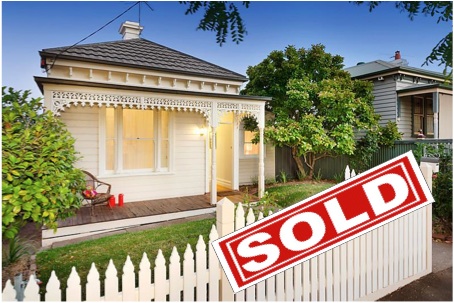 Reported by:

Robert Di Vita

Agent:

Jellis Craig

Quote:

$770,000-$830,000

Crowd:

70 (approx.)

Bidders:

6

On Market:

$850,000

Result:

SOLD $877,000
Comment:
Single fronted period dwellings are always popular amongst home buyers and this was no exception. Opening on a vendor bid of $750,000, 6 bidders produced a 'fuel filled' auction quickly taking the price to the $850,000 reserve. Two bidders then battled to the end and the hammer fell at $877,000.
20 Marriot Road BENTLEIGH
Reported by:

Catherine Cashmore

Agent:

Buxton

Quote:

$750,000-$820,000

Crowd:

25 (approx.)

Bidders:

2

On Market:

N/A

Result:

Passed in $830,000 – SOLD after $847,000
Comment:
A perfect corner development site produced a crowd of developers who could easily see potential. The bidding opened at $700,000 however despite seemingly strong interest, it failed to reach reserve. Passing in at $830,000 – the auction was resolved via 'passed in' negotiation later selling for $847,000.
2/42 Bendigo Avenue BENTLEIGH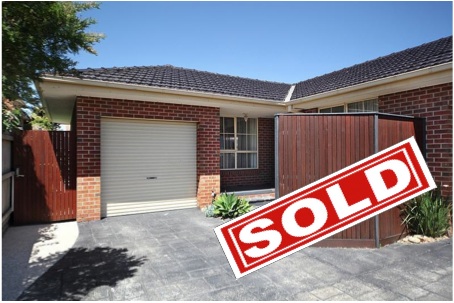 Reported by:

Antony Bucello

Agent:

Hocking Stuart

Quote:

$515,000-$565,000

Crowd:

70 (approx.)

Bidders:

6

On Market:

$585,000

Result:

$621,000
Comment:
A smart 2 bedroom unit in Bentleigh – well suited to downsizers, investors and first home buyers. Six bidders competed. The auction opened with a real bid of $500,000, however the action was heated and despite going on the market at $585,000, the hammer didn't fall until $621,000.
12 Glen Drive, EAGLEMONT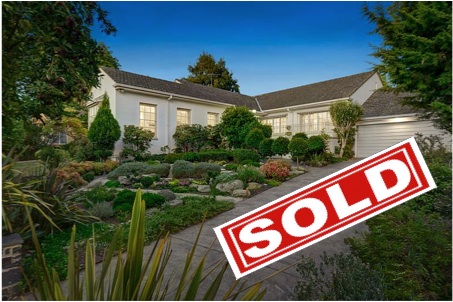 Reported by:

Robert Di Vita

Agent:

Miles Real Estate

Quote:

$1,700,000-$1,800,000

Crowd:

75 (approx.)

Bidders:

2

On Market:

$1,910,000

Result:

$1,960,000
Comment:
Another heated auction – this time in the post $1.5 Million price range, with two bidders competing. Despite a price quote of $1.7-$1.8mil, the home wasn't announced on the market until $1,910,000. It sold a short while later for $1,960,000.
6 Sycamore St, Malvern East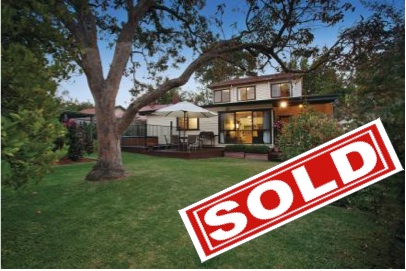 Reported by:

Catherine Cashmore

Agent:

Marshall White

Quote:

Over $1,200,000

Crowd:

55 (approx.)

Bidders:

1

On Market:

N/A

Result:

Passed in at $1,250,000. Sold via negotiation $1,350,000
Comment:
A rather disappointing auction with only one active bidder – this large family home in a beautiful tree lined street failed to attract the attention needed to produce a boom 'under the hammer' result. With some efforts, the auctioneer who opened on a vendor bid of $1,200,000 managed to inspire one bidder to offer a $25,000 rise before passing the home in for negotiation.
However the day wasn't a complete disappointment, savvy negotiation saw an increase of $100,000 with a final sale price of $1,350,000 recorded.
CONTACT US
If you need any assistance with searching, assessing or negotiating your next property purchase or simply wish to discuss your property buying needs, please don't hesitate to contact us. Alternatively, you can complete our online Help Us Help You form and we will contact you.
Regards
Antony Bucello and Catherine Cashmore