by Antony Bucello & Catherine Cashmore
A 78 per cent clearance rate was recorded this weekend, which is a robust result based on 837 reported auctions.
The current heat in the market is unlikely to dissipate in the near term, being driven by investors who are dominating the playing field at the median price point, and up-graders enjoying increased leverage from existing sales, enabling a bit of extra bidding power as they move into a higher price bracket.
Most auctions are attracting competition from at least 3 or 4 bidders and in the typical furore that accompanies a bidding war, it's not unusual to see results overstretching valuations by no marginal amount.
Being an illiquid asset, property is essentially only worth what a buyer is willing to pay and currently, increased confidence, low rates, and news of continued projected short term gains in market prices are having the desired effect on vendors hoping to "ride the wave of optimism" – albeit, caution should not be thrown to the wind.
A number of well respected economists have come to the fore to warn that the rate of growth – currently out pacing both wages and inflation – cannot be sustained.
Australia's banks have the highest exposure to residential mortgages in the world and despite weathering significant headwinds encountered throughout GFC; a long period of low rates and the dependency it invokes, can be potentially dangerous in inelastic areas of limited supply, as it risks increasing prices disproportionately against a challenging macro environment projecting higher unemployment and lower long term wage growth.
A third of all new loans currently being taken out have loan to value ratios of more than 80 per cent and demonstrating aptly the heightened level of investor activity, 40 per cent are on interest only terms.
Whilst interest rates on their own can have little impact on price rises or falls in the near term – the current 'boom' has certainly been a point of concern for the RBA who caution "it [is] especially important banks maintain prudent lending standards," hence, why we're seeing talk of "precautionary policy activism" with the muted suggestion of placing restrictions on value ratios in an attempt to cool asset inflation without hampering the broader economy by raising rates.
Should this policy be implemented, approximately one third of the new home loan market would be affected – no doubt having a roll on effect in reducing competition.
With heated activity running at near peak time levels, it remains a challenge to secure a good property without overpaying. However, for those keeping a sensible head on their shoulders setting limitations on their budget, and having the patience to step back emotionally – possibly missing out on a few along the way – there are opportunities still available; albeit, you need the ability to negotiate with prior knowledge of market values.
We purchased for two first home buyers over the weekend at an attractive price point which was below pre-estimates of market value – notwithstanding, I would once again caution all purchasers to keep a long term perspective on any acquisition. When the current rally does pull up, and as the property cycle progresses, it is expected growth will stall for a period of time to balance out recent gains.
Weekend Clearance Rate Figures

Week Ending Sunday 22nd September 2013

Clearance Rate:
78%
Total Auctions:
837 (72 unreported)
Sold:
656
Passed in:
181
At auction:
551
Vendor Bid:
98
Before auction:
105
Real bid:
83
After auction:
0
Total Private Sales:
462
Weekly Turnover:
1118
Source: www.reiv.com.au
The NPB clearance rate is representative of the results evidenced in the 'quality' end of the marketplace. We take the results from a range of suburbs; however please note we are not 'suburb specific'. NPB Melbourne, negotiate on hundreds of properties for their clients each year throughout all areas of Melbourne and the Bellarine Peninsula. The properties we highlight are taken from a selection which we carefully analyse for quality assessment and revise daily.
Weekend Clearance Rate Figures

Week Ending Sunday 22nd September 2013

NPB Clearance Rate:
87%
Total Auctions Reviewed:
54
Sold:
47
Passed in:
7
Under $600k:
14
2
$600k-$1m:
22
3
$1m+:
11
2
Why is the NPB Clearance Rate always higher than the REIV Clearance Rate?
The NPB clearance rate is a snapshot of 'investment grade' or 'cream of the crop' properties representing only those we recommend to clients. These are properties that hold the best potential for a long term capital growth and rental demand. Whilst the Real Estate Institute of Victoria include all properties scheduled for auction (as reported by their members) – including those that are poorly located and unlikely to attract demand even in a robust climate; our clearance rate is far more representative of the market that represents our client's best interests. It's an important part of how we assess the best negotiation strategy for your needs.
The full list of the 54 properties reviewed by NPB this weekend:
< $600k

Suburb
Type
Beds
Quote
Result
Thomastown
House
3
$280k+
SOLD $370,500
Eaglemont
Apartment
1
$300-330k
SOLD $390,000
Diamond Creek
House
2
$350-385k
SOLD $400,000
Carnegie
Apartment
2
$340-370k
SOLD $410,000
Carrum
Unit
2
$350-390k
SOLD $424,000
Mitcham
Unit
2
$350k+
SOLD $426,000
Clifton Hill
Apartment
2
$390-430k
SOLD $440,500
Balaclava
Apartment
2
$480-520k
SOLD $522,500
Prahran
Warehouse
1
$450-495k
SOLD $538,000
Caulfield North
Townhouse
2
$430-490k
SOLD $555,000
Seddon
House
2
$480-520k
SOLD $560,000
Ivanhoe
Unit
2
$480-520k
SOLD $570,000
Northcote
Apartment
2
$455-500k
SOLD $575,000
Blackburn
House
2
$480k+
SOLD $575,000
Windsor
Apartment
2
$500k+
PASSED IN
Brunswick
Townhouse
2
$500k+
PASSED IN
Sold
14
Passed In
2
NPB Clearance Rate 87%
Total
16
$600k – $1m

Suburb
Type
Beds
Quote
Result
Cheltenham
House
4
$550-595k
SOLD $600,000
Cheltenham
House
3
$550-600k
SOLD $616,000
Coburg
House
2
$490-530k
SOLD $620,000
Eltham
House
3
$580-640k
SOLD $620,000
Preston
House
3
$500-550k
SOLD $624,000
Ascot Vale
House
3
$550-600k
SOLD $665,000
Footscray
House
3
$590-630k
SOLD $655,000
Blackburn
House
3
$540k+
SOLD $680,000
Essendon
Townhouse
3
$580-630k
SOLD $680,000
Thornbury
Townhouse
3
$620-680k
PASSED IN
Collingwood
House
2
$540-600k
SOLD $707,000
Ascot Vale
House
3
$500-550k
SOLD $715,000
Bentleigh East
Townhouse
3
$670-720k
SOLD $735,000
Nunawading
House
4
$550-600k
SOLD $741,000
Mulgrave
House
4
$660-720k
SOLD $745,000
Blackburn
House
3
$620k+
SOLD $759,000
Blackburn
House
3
$640k+
SOLD $765,750
Melbourne
Apartment
2
$685-730k
SOLD $785,000
Oakleigh
House
3
$620-660k
SOLD $793,000
Blackburn South
House
3
$530k+
SOLD $810,000
Moonee Ponds
House
3
$700-750k
SOLD $842,000
Balwyn
House
3
$790-850k
PASSED IN
Brighton
House
2
$750-825k
SOLD $916,500
Bentleigh East
Townhouse
3
$770-820k
SOLD $925,000
Moonee Ponds
House
4
$870-950k
PASSED IN
Sold
22
Passed In
3
NPB Clearance Rate 88%
Total
25
$1m+

Suburb
Type
Beds
Quote
Result
Toorak
Apartment
2
$850-900k
SOLD $1,100,000
Port Melbourne
House
3
$1.05-1.15m
SOLD $1,165,000
Albert Park
House
2
$1-1.1m
SOLD $1,233,000
Brunswick East
House
4
$930-1020k
SOLD $1,295,000
Moonee Ponds
House
4
$1.15-1.25m
SOLD $1,315,000
Prahran
House
4
$1.1m+
SOLD $1,345,000
Surrey Hills
House
4
$1.1-1.2m
SOLD $1,485,000
Richmond
House
3
$1.1-1.2m
SOLD $1,545,000
Fitzroy North
House
3
$1.5-1.6m
PASSED IN
Sandringham
House
4
$1.725-1.825m
PASSED IN
Hawthorn East
House
4
$1.8m+
SOLD $1,900,000
Hawthorn East
House
4
$2.8m+
SOLD $3,175,000
Malvern
House
5
$3m+
SOLD $3,475,000
Sold
11
Passed In
2
NPB Clearance Rate 84%
Total
13
Overall

Sold
47
Passed In
7
NPB Clearance Rate 87%
Total
54
AUCTIONS IN THE SPOTLIGHT
5/703 Malvern Road Toorak Vic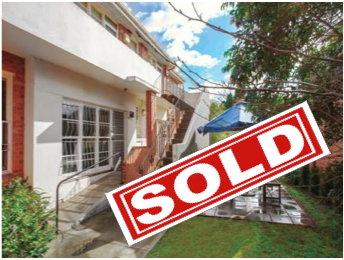 Reported by:

Catherine Cashmore

Agent:

Jellis Craig

Quote:

Mid $300k+

Crowd:

75 people (approx.)

Bidders:

4

On Market:

$370,000

Result:

SOLD $428,000
Comment:
A beautiful art deco apartment within walking distance to all the best Toorak amenities. The opening bid was $300,000 – the property was announced on the market at $370,000 and it sold under competition for $428,000.
CONTACT US
If you need any assistance with searching, assessing or negotiating your next property purchase or simply wish to discuss your property buying needs, please don't hesitate to contact us. Alternatively, you can complete our online Help Us Help You form and we will contact you.
Regards
Antony Bucello and Catherine Cashmore