How many times have you woken up to see a story on the morning news of another house fire?
With winter now over and moving into summer, it's a timely reminder to ensure your smoke alarms are working correctly. We absolutely encourage landlords to have their smoke detectors tested by a professional inspector.
Annual maintenance/service of smoke detectors includes: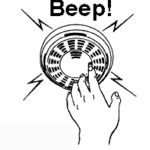 A thorough maintenance check to ensure smoke detectors are in working order, within expiry, and positioned correctly.
Documentation of records detailing whether properties comply with current smoke detector legislation. (Including: Building Commission requirements and compliance with Australian Standards 1993, AS 3786).
Decibel testing. (In accordance with Australian Standards 1993, AS 3786 Section 3.5).
Cleaning detector and surrounding areas including vacuum cleaning the grill. (In accordance with Australian Standards 1993, AS 3786 Section 3.4.8).
Battery replacement. (In accordance with Australian Standards 1993, AS 3786 Section 2.3).
Smoke test to ensure effective operation.
Button test to ensure effective operation.
Replacement of faulty and expired smoke detectors where necessary. Ensuring that smoke detectors are securely fitted to ceiling. (In accordance with Australian Standards 1993, AS 3786 Section 2.6).
The costs of the service include:
Comprehensive Service
Includes the servicing of all smoke detectors per property / flat / apartment at $90.00 + GST.
The service includes the replacement of 9 Volt batteries in all smoke detectors with backup batteries.
The service is guaranteed for 12 months. No matter how many times Detector Inspector is called out to a property you are covered under the annual $90.00 + GST service charge.
If you have not contacted us regarding a smoke detector inspection, please do so immediately by calling Aris Imbardelli on 0499 083 888, email, or at our Melbourne office on 1300 500 555.
Vendor Advocacy – A Landlord's Best Friend (after their Property Manager)
Landlords seeking to sell their investment properties may like to look into engaging the services of a vendor advocate in order to secure the best sales result and get the most back for their investment.
After caring, maintaining, and investing in their property, it's in the landlord's best interest to obtain the best advice that will help them through the sales process. A Vendor Advocate can help with this.
What is a Vendor Advocate, I hear you ask?
A Vendor Advocate is essentially an independent advisor who will coordinate the entire sales process to ensure the best possible result is achieved.
Firstly, a Vendor Advocate will be able to give vendors unbiased advice and guidance with regard to the property's position in the market.
They will evaluate the property, comparing similar recent sales to get as strong an estimation as possible as to the sale figure that could be reached. This step is vital to ensure vendors don't over or under estimate the value of their asset.
The advocate will then invite a selection of local selling agents to inspect the property. After providing the vendor with the selling agent's appraisal and proposal, the Vendor Advocate will recommend which selling agent the vendor should consider to engage.
This recommendation will depend on a number of factors, including how closely the selling agents and Vendors Advocate's appraisals are aligned, the strength of the selling agent's buying pool, their knowledge of the local market, and their brand profile. Vendor Advocates will negotiate the agent's commission, and marketing and advertising costs and strategies.
The Advocate will be able to save the seller in marketing and advertising costs by advising the selling agent which media will best serve the sales campaign, depending on the type of property being sold and where it is. For example, a property may not necessarily require print advertising (which can be quite expensive), and online advertising packages may be all that is required.
Most importantly to remember, the vendor is still in control of the decision making process and will have the final say throughout each stage of the campaign. The Vendor Advocate is in place to coordinate and guide. They also serve the vendor free of charge, as the Advocate will receive a percentage of the selling agent's commission and is not paid directly by the vendor.
A Vendor Advocate can be the landlord's best friend because they can act as an extra safeguard to ensure the best result is achieved.
Investors have already gone through the process of buying, tenanting, maintaining, managing, and investing in an asset they may have held for a number of years. It would be a shame to not receive return on investment when the property is taken to market, which is where a Vendor Advocate can help.
In addition to providing property management service, National Property Buyers also offers Vendor's Advocacy with years' of experience at our disposal which can be invaluable to vendor's seeking to achieve the best result.
pHUB Update
National Property Buyers' exclusive online client portal, propertyHub (known as pHUB), has gone through a recent update to provide our clients with improved access to vital information regarding their investment property.



pHUB allows you greater transparency to see how your property is being managed, in addition to providing you with greater convenience to information relevant to your asset. For example, pHUB allows us to provide you with an instant updates on Open for Inspections for your property. We can send you a message through pHUB informing you of the number of attendees, how many applications have been received, and any other relevant information.
Logging into pHUB will allow you to access a range of documents relating to your property all in central location that is easy to access online, anywhere you have internet access. Examples of documents relating to your property that you can access include:
REIV Management Authority.
Copy of the Signed Lease Agreement.
Monthly Landlord Statements.
Photographic Routine Inspection Reports.
Financial Year End Statements.
Condition Reports.
Bond Receipts.
Many of the changes we have made are in the back end of the portal, so you may not notice much difference in your account. However, we have done considerable work to make it easier for us to deliver you exceptional service when managing your investment property.
To access your pHUB account, simply log in by clicking on the 'Client Login' section of our website, or clicking on this link: portal.nationalpropertybuyers.com.au.
Pets or No Pets?
While many of us have heard horror stories of damage caused to rental properties by pets, making your property "pet-friendly" can have benefits and actually improve profitability on your investment.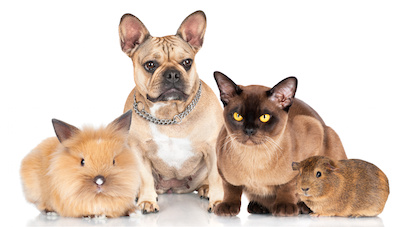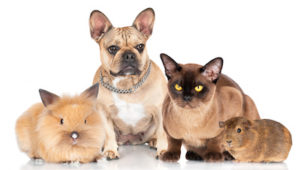 A well-managed pet friendly rental property may assist in broadening your enquiry level and reduce the vacancy period between tenancies. Pet owners are usually more settled and less likely to change rental properties frequently, due in part to general reticence of landlords to allow pets, as well as being an added consideration for tenants while moving.
Like everything in property management, it depends on the property.
Owners of apartments can be more hesitant about allowing pets into their property, but should ask what the tenants are bringing in. A goldfish? A rabbit? They would probably be okay. A tenant with two Rottweilers? Maybe not.
A townhouse with a courtyard may be able to accommodate a tenant with a smaller dog, but may not be the best option for a tenant with a Kelpie or breed that requires a lot of exercise. Again, it depends on the property and depends on the tenant. However, investing that bit of extra time to discover what the tenant needs will open landlords up to an increased pool of applications, which could uncover quality tenants.
To safeguard against any concerns eventuating, property managers can devise a 'pet agreement' when signing the tenant, which outlines the terms of allowing the pet at the rental property.
These terms may include:
Pet not to enter interior of property unless by written agreement.
Pet must not damage or negatively affect the neighbours property.
Property is to be fumigated and receipts provided at end of tenancy.
Tenant is responsible to rectify any damage caused by the pet to the gardens and property.
Tenant to keep premises free of pet "waste".
Allowing pets may be worth considering in order to increase the enquiry level or minimising vacancy rates on your property.
Investing in Photos to Tenant Your Investment
Sourcing a new tenant for your investment property always has the potential to be a tricky process.
Although vacancy rates are quite low (2.9% according to REIV data), owners shouldn't assume that a new tenant that meets the requirements of the property will walk in off the street, ready to move in.
Looking for every opportunity to make your property as desirable as possible and stand out from the crowd should always be considered.
One of the easiest ways to do this is by hiring a professional photographer to take quality photographs that show your property in the best light.
Property apps are one of – if not the most – common way tenants view prospective listings, and they are foremost a visual medium.
As applicants scour apps like realestate.com.au, domain, and realestateview.com.au, they will be instinctively attracted to properties that are aesthetically more appealing when deciding which opens they will spend their Saturdays madly rushing to and from.
Competition amongst renters is tight, and they will generally have to spread their net of applications wider in order to be successful in securing a lease. Running frantically between a number of OFI's is time consuming and quickly becomes a juggling act.
Why would a prospective tenant waste time going to a property that doesn't look any good online if there are already three or four that appear far more promising?
Tenants are in competition with each other, but landlords are also in competition with other landlords.
It's only been recently that landlords or property managers have been able to utilise smart phones or cheap digital cameras as a convenient and free alternative to professional photography.
It's a reasonable enough question to ask. Why bother spending more money when the camera in your pocket will do a decent enough job?
However, employing a trained professional eye that can create more vibrant images may give a property the extra edge to get tenanted that much faster.
The worse thing a landlord can have is an empty asset that is not making a return on their investment. There is usually an acceptance that the property will be vacant for a short period of time, but a short period of time can quickly become a long period.
Getting more numbers to open for inspections is the best way of increasing the opportunity for landing a new tenant, and a quality advertising campaign is the best way of getting those numbers through the door.
Spending as little as $150 to have a professional take a good selection of photos could be the difference between a week's vacancy and a number of week's vacancy.
Also having a good selection of photos that highlight the best aspects of your property should be considered. Tenants might not want to go to an open for inspection if they can only view a photo of the lounge room, kitchen, and one of the bedrooms.
Speak to your property manager about how you can optimize the campaign for your asset. They will be able to recommend the best course of action for your individual needs, but do consider taking the extra steps such as professional photography.
We absolutely encourage landlords to take those extra steps in order to achieve the lowest vacancy and get the most out of your property.
Vacancy Rates
Vacancy Rates have been ticking along steadily over the last couple of months, according to REIV data.
Current rates for the metropolitan area has sat at 2.9% for the last couple of months, indicating a steady market. Regional areas are sitting steady at 2.4% over the same period.
Steady is the operative work over the last six months when observing residential vacancy, with levels sitting either just under or just over 3.0% since June of last year.
Regional areas have seen the biggest improvement for landlords, with rates moving from 3.5% at June 2013, to the current 2.4% figure.