In this edition:
Melbourne Assessed to be the 'Stand Out' performer as the first quarter draws to a close
NPB end of Quarter Clearance Figures
Welcome to our newest member – Alicia Challons
Budget assists property owners but at a cost to first home buyers
Why choose NPB? – Get it from the source! Read what our clients have to say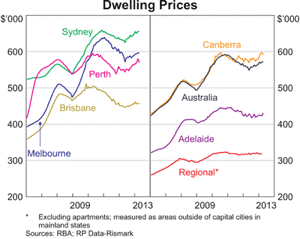 The latest median house data from Australian Property Monitors has indicated a 3.6 per cent rise for Melbourne's median house price over the quarter taking it to $538,922. Considering, most economists had tipped Melbourne as a 'weak' market, due to inflated levels of housing supply, the unexpected rise left APM senior economist – Andrew Wilson heralding Melbourne as the 'standout performer,' ahead of Sydney which, for the same period, recorded a modest 1.7 per cent rise (recording a median house price of $673,681 – a new record.)
APM's median unit price ended the quarter lower – rising a modest 1.7 per cent to end up at $402,197.
Whilst Melbourne lags in its year on year result, rising 3.7 per cent behind Sydney's more robust 4.2 per cent, Wilson notes "This is the best performance by the Melbourne housing market since the March quarter of 2010."
Meanwhile, the REIV have released data for the first quarter of this year, noting that the Melbourne median house price has increased 5.1 per cent to $561,500, from a revised December 2012 median of $534,000.
It should be noted that the REIV are now adjusting their data to allow for seasonal distortions, therefore although the nominal median actually dropped 0.9 per cent (no doubt due to the post Christmas malaise which typically depresses the median in the first quarter of each year) – their calculations have resulted in a rather robust first quarterly increase.
The strong change is also due in part to a December 'seasonal adjustment' to the median house price, taking it from $555,000 – to $534,000.
The percentage to add or deduct from a median price when re-assessing the data is evaluated by looking at the 'average' seasonal shift during the same quarter over a lengthy time scale. The information is then used to assess the amount to either add, or subtract, from the raw data. Further detail on the exact technique used by the REIV is scant – albeit, it should be noted that the changes are not minor.
RPData also noted that the first quarter of 2013 has been particularly strong, with capital gains recording their highest increase since May 2010, with Melbourne recording a 2.5 per cent rise.
It's important not to fall into an inaccurate assumption that an increase in median data equates to an equivalent dollar-by-dollar rise in individual house prices. All data providers collate their information using differing formulas, and whilst a rise or fall in any one quarter can be useful as a 'trend' indicator, the individual buyer will gain scant insight in relation to their own purchase.
The median results have largely been driven by a broad base increase in activity, rather than a significant hike in individual prices (which as mentioned last week, the REIV has in excess of 8 per cent if we're to take the median as a bench market for such analysis.) Notwithstanding, the heightened demand is producing a greater proportion of sales 'under the hammer,' with results typically 3 – 5 per cent above reserve.
Other changes of which to take note is the recent announcement by the Victoria Government to end the first home owners grant for 'existing homes' in favour of a larger $10,000 grant (due to be launched on July 1st) for new accommodation under $750,000.
First time buyers wishing to purchase existing accommodation will instead benefit from an increase in stamp duty savings from 30-40 per cent which has been 'fast tracked' to 'buffer' any downturn from the $7000 withdrawal – whether this will be effective is debatable.
When New South Wales and Queensland stripped their first home buyer grant for existing homes, demand from this sector dropped considerably – after all, it's well known most preference existing accommodation to 'new.'
Property in some respects acts like a 'flow chart' – money is 'fed' into the bottom of the pyramid to allow home buyers wanting to upgrade, a 'leg up' into their next purchase. Therefore, as seen previously, when 'hand outs' are intermittently introduced or increased; it invariably has a 'price multiplier' effect across all brackets of the market.
It would be foolish to assume the new grant or the reduction to stamp duty costs for one sector has anything to do with easing affordability, rather the intention is to provide a much needed boost to the construction industry – which as indicated by the RBA – is expected to 'fill' the gap from falling profits in our transition to the 'post peak' mining age.
In the near term, the Victorian Government are no doubt hoping it will assist in soaking up the oversupply of 'new' accommodation significantly, high rise dwellings in the inner metropolitan region. Such a plan worked during the GFC when the home buyer 'boost' in 2008/2009 was gifted. However, once the grant was retracted, demand – along with prices and turnover, fell dramatically.
Assuming first time buyers don't want to spend the next 20 years (+) in their initial purchase, all acquisitions need to have some element of 'investment' in the equation. Therefore, whether they will be savvy enough to steer clear of lower grade accommodation unlikely to gain much in capital, is behaviour all will watch with interest.
Whilst the first quarterly results have been a welcome relief for those looking for rises in nominal value, it's important to note the need for investors to adopt a long term mindset as we move into an atmosphere which the RBA have termed in their "Housing and Mortgage market" outlook, to be the 'new normal' – principally, capital returns that typically track the rate of inflation.
We expect improvement to continue – however it will be at a slower pace that that experienced which took property values to their peak in September 2010.
Catherine Cashmore
Apartment or House?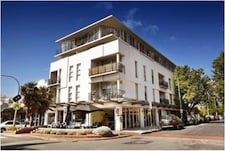 I often get asked the question from investors "which is better – an apartment or house?". Of course, it broadly depends on what the investor hopes to achieve from their purchase and depending on their preferred location, the answer is often dictated by budget alone.
Broadly speaking, as a "set and forget" option that promises appreciation over time, it's hard to beat an apartment close to inner-city amenities. Providing you're careful with the pre-purchase due diligence in terms of property style and position, apartments generally attract a higher yield, are low maintenance, and when issues with the building do occur, they are generally handled by the owners' corporation and/or property manager.
However, regularly you'll read property commentators dictating that apartments perform better in their median data than house prices. While this may often be the case over the short term, it has not been proven over the long term. In fact, over a long time frame, median detached house prices have outperformed unit prices, and there are sound fundamental reasons why this may continue.
Apartments have their benefits. The price of land in inner suburban capital city zones has become so expensive that for a good proportion of buyers restricted in location their budget is hamstrung to this type of property. However, for the larger demographic, apartments are considered the place where you start out – not end up.
We get bombarded with this idea that everyone is "downsizing" – and once again it's another excuse by property commentators specialising in apartment sales to promote this option over others. Everyone's living alone, they cry! They use previous census data to prove the single-person household is the fastest – growing demographic in the nation.
However, I'd hazard a guess that a good proportion of these single dwellers are comfortably living in houses or town residences, rather than pottering about in a one-, or even two-bedroom apartment – and recent census data proves exactly this.
At 44%, the typical Aussie home still has three bedrooms, and the stats show the majority are occupied by only one or two residents. In fact, only 14% of lone-person households live in one-bedroom dwellings, and there's been a big increase in the number of four-bedroom homes, which now make up almost a third of the housing stock.
Not only this but, as the latest census results further prove, the single-person household is no longer the fastest-rising demographic. In the 2011 results, lone-person households dropped from 24.4% to 24.3%, while group households (shared accommodation) jumped from 3.9% to 4.1%. This is most likely due to reasons of affordability – renting a one-bedroom inner-suburban apartment can often be more costly than an older three- or four-bedroom detached dwelling a few suburbs out. It makes sense therefore to share, and this trend is mirrored in other international markets – such as the UK and Canada, which produce similar data in their own census breakdowns.
Most of the first-home buyers who cross my path also follow the above pattern. Rarely do they opt for a one-bedroom apartment – unless they're restricted to a particular suburb. Most opt to move outwards and purchase something larger and if given the option, would rather rent until they're able to afford a suitable property for their five- to seven-year needs. So who's buying all the apartments?
What we do know is Australia-wide, 58% of apartments are owned by investors. Break this data down to a state-by-state capital city level and the investor-owned percentage of inner-city apartments is closer to 70% and in some states exceeds even this (ABS data.)
Therefore, while there are a proportion of home owners selecting an apartment lifestyle, for many it's still not the desirable option. Furthermore, data proves the first-home buyer demographic broadly prefer established over new, therefore it's highly likely they will opt for older-style apartments in smaller blocks, all of which generally offer larger floor plans and fewer owners to battle with in the annual owners' corporation meetings.
Furthermore, it seems when home buyers (first or otherwise) do purchase new, they will generally stick to low-rise apartment blocks. This is due to stricter lending restrictions for high-rise accommodation, coupled with high owners' corporation fees and the not-so-desirable aspects this type of accommodation offers. This is evidenced in the latest NAB quarterly Australian residential property survey.
The report notes that when it comes to inner-city new dwellings, demand across all states is strongest for "low-rise apartments and townhouses", with "middle-ring housing" being the next best option. In fact, when broken down, demand for townhouses far outweighs demand for apartments. Yet, despite this, across all inner-city regions, we've seen a boom in high-density accommodation – most of which has been in the form of relatively compact one- and two-bedroom high-rise dwellings.
It would seemingly make sense to build as much accommodation on a piece of land as possible, however I often wonder if once constructed, the council ever goes and inspects the developments it has approved?
I've had the "good fortune" to walk through many of the high-rise – and for that matter, low-rise – unit blocks. The artist drawings depicted in the pre-sale advertisements rarely represent the reality – which is always somewhat of a disappointment. Therefore, it pays for buyers to enlist the utmost caution when assessing apartments of this type prior to purchase (which of course cannot be done when purchasing off the plan). It's also my experience that many home buyers consider the accommodation on offer in the newer units, poor value when confronted with the initial asking price.
The latest research shows the largest number of sales nationally is for detached dwellings as opposed to units or apartments. Considering Australia's biggest buyer demographic is made up of family home buyers with and without children, this isn't surprising, however the data also shows a decline in the number of unit sales, which is interesting when it's generally assumed home buyers at all stages would be flocking to the unit sector for affordability reasons. After all, as one managing director of Colliers International recently stated:
"Australia is catching up with the rest of the world, with apartment living becoming more acceptable to families."
I'd suggest there is a lack of significant evidence to back this statement up.
Catherine Cashmore
NPB end of Quarter Clearance Figures
The NPB clearance rate is a snapshot of 'investment grade' or 'cream of the crop' properties representing only those we recommend to clients.
These are properties that hold the best potential for a long term capital growth and rental demand.
Whilst the Real Estate Institute of Victoria include all properties scheduled for auction (as reported by their members) – including those that are poorly located and unlikely to attract demand even in a robust climate; our clearance rate is far more representative of the narrow sector of the market that represents our client's best interests. As such, properties that fall into this category only account for roughly 5% of the total 'stock on market' at any one time.
The clearance rate is naturally higher than the REIV's figures.
However NPB's clearance rate has ended the year in broadly the same position as it began – with only small variations in the data since the beginning of 2012.
The median house price is now over $500K in all suburbs within 10km of the CBD – therefore family home buyers are increasingly heading into middle – and what were previously considered – 'outer ring' suburbs to secure houses adequate for their family's needs.
The strongest performing sector of the market remains below $1m, with duel income couples and families with children making up the major home buyer demographic.
Investors have broadly led the improvement in prices at the sub $500,000 end with the number of first home buyers still on a downward trend.
Interest rate drops and a slight improvement in housing affordability have produced a sturdy first quarter.
Catherine Cashmore
Welcome to our newest member – Alicia Challons

Antony Bucello – State Manager of National Property Buyers Melbourne is delighted to welcome Alicia Challons to the team.
Alicia has returned to Australia following a 6 year stint in the UK, with a strong ambition to pursue a career in Property Management.
Antony Bucello comments "Alicia has extensive experience in Client Service and understands the importance of providing quality and timely advice to our clients."
He goes onto say "Alicia has proved to be a hardworking and dedicated individual who always strives to achieve results above expectations, she is passionate about property and genuinely loves her job."
Away from the office, Alicia is a supporter of the St Kilda Saints in the AFL and a keen baker. She also loves to travel and one day hopes to travel around Australia.
Budget assists property owners but at a cost to first home buyers
The 2013-14 Victorian State Budget helps to provide conditions for improved economic growth over the next four years.
REIV CEO Enzo Raimondo said that projected increases in Real Gross State Product and reductions in unemployment would help to improve economic activity and ultimately benefit all home owners.
"This year's budget aims to deliver the most important thing for the property sector, economic growth at healthy and sustainable levels.
"Implementation of the new Fire Services Levy is an important microeconomic reform and hopefully the start of more to come.
"The overall budget settings are sound, history has shown that when the economy stalls property prices and transactions drop with consequences for home owners and ultimately the state budget.
"Increased employment and a higher GSP (from 1.5 per cent to 2.75 per cent) will result in households being more confident and this will provide a boost to transaction levels and prices.
"It is however a concern that the majority of first home buyers, especially those in regional Victoria and in affordable segments, will be worse off following the abolition of the First Home Owners Grant for existing homes. That measure will see a saving of $63.8M in the next financial year and $402.8M over the forward projections.
"The acceleration of the stamp duty cuts to 40% does not cover the cost to the majority of first home buyers of the grants abolition. The state government should have matched the cuts in the grant with further reductions in stamp duty.
"In addition to an improved economy and adequate levels of dwelling supply the most important thing the state government can do for first home buyers is progressively increase stamp duty cuts to 100 per cent.
"The Treasurer has shown a strong interest in tax reform with the sensible step to reform the fire services levy. The broader range of property taxes, land tax and stamp duty are still in urgent need of reform. Stamp duty is riddled with costly anomalies and non-residential buyers are faced with taxes charged on taxes.
"The REIV believes that if action is taken on the 2012 commitment to 'Review state taxes to identify opportunities to reduce the tax burden and cut the compliance costs..' it would provide the basis for further economic growth," Mr Raimondo concluded.
REIV
Why choose National Property Buyers? We let some of our clients have the last word!
Below are just some of the many letters of thanks we receive from our clients for a service we remain proud and passionate to provide.
"Having someone who actually knew what they were doing on my side made such a difference to me in buying my first home. I had received so much conflicting advice from friends and relatives that I really didn't know where to start in negotiating the biggest purchase of my life to date.
All I really knew was that the market was starting to go crazy and that I would probably have to spend tens of thousands more than I could really afford (or the bank would lend me) just to get the property I wanted.
Instead, I hired Antony, who having assessed the property and the market conditions, quickly and expertly negotiated a very good price for me. A price I don't think I could ever have achieved on my own.
But just as important as that, he talked me through the whole process and answered all my (probably rather naive) questions and was quite simply fantastic. He made me feel a whole lot more confident, when I had previously felt completely out of my depth.
So once again, thank you Antony, from the bottom of my heart.
And, thanks to you, I might be able to afford a new lounge suite after all…
Many thanks!"
"The best thing I did this year
was contact National Property Buyers"
"Antony looked after me better than I would have had I had all the time in the world. He got me into my own home.
Negotiation not being my strong point, I contacted NPB. The apartment I had found was almost perfect and impartiality had flown out the window. My worry was I would pay too much and look the fool to boot. Turns out, the offer price was the least of my worries. Had I been left to my own devices, I would likely have lost my deposit setting me back at least two years or if not I would have paid too much.
Antony did his research, which included going through the 130+ page tome of a section 32. The research upturned some things which combined with personal circumstances would have prevented me obtaining the required finance. Disappointed, I had to let it go. For their service thus far, NPB charged me not a single cent.
Twice over the next four months, the apartment's vendors dropped the price. Twice I received a surprise call from NPB asking if I knew the price had dropped. Twice I was completely oblivious to the fact.
By the second call, enough of my circumstances had changed so that I was almost ready to present and offer, but not quite. Antony listened carefully to where things were up to, and gently advised me on my more naïve ideas. Then, until I was ready, he was in contact with me or the vendor's agent almost daily.
In fact, that was the best thing about Antony; he listened, and even when I didn't want to know (I found the negotiation part especially nerve wracking), he kept me fully informed. Not once did we end a call with me feeling uncomfortable because my fears/concerns/questions/confusions had not been dealt with or that something was missed. At the end of every conversation, my concerns had been dealt with; as well as his.
This listening and informing happened at every stage till settlement. This was whether he was negotiating the contract, or liaising with the real estate agent/conveyancer/mortgage broker, or whether he was working with me on the wording of the conditional finance clauses.
That was the second best thing about Antony; his knowledge. His knowledge meant that he was able to pre-empt potential problems and deal with them beforehand. On the financing front in particular, things didn't go smoothly. They would have been even more problematic had Antony not insisted (1) I check certain things with the mortgage broker first before I put the offer (2) had he not spent considerable time with me on the wording of the conditional finance clauses, explaining to me potential outcomes and potential reactions by the vendors and (3) actively following up with me when the conditional clauses were becoming due, to which I had become completely oblivious due to my intense concentration on getting the financing moving. Had Antony not had the knowledge and been pre-emptive on the clauses, and requesting extensions on the conditional clauses when needed, I may well have lost my deposit, setting me back two years.
There are many things I would do differently. Contacting NPB is not one of them. Contacting NBP was the absolute best thing I did this year.
"We can hardly find words to express how grateful we are to you"
"We can hardly find words to express how grateful we are to you for your outstanding service which led to us purchasing the Irvine Crescent unit yesterday. You are so incredibly knowledgeable and competent in your field. We trusted you completely and felt very secure having you advising us and acting for us. We don't want to think what the process and outcome of looking for an investment property would have been like without you!
Thank you so much for all your work for us. We have been recommending you to others and hope that we will have the chance to retain you again in the future.
Our very best wishes and deepest gratitude."
To read more testimonials from our clients, please click here.
Subscribe to NPB's Melbourne Property Market Weekly Update
EVERY week Antony Bucello, State Manager of NPB and Catherine Cashmore, Senior Property Consultant & Melbourne Market Analyst, provide expert commentary on what has happened over the weekend including facts and figures from the REIV and from NPB's exclusive clearance rate snapshot of premium investment grade listings.
If you are not already receiving weekly updates and would like to subscribe, click here.
Contact Us
If you wish to discuss your property buying, selling or management needs, please don't hesitate to contact us. Alternatively, you may prefer to complete our Help Us Help You online form and we will contact you.