September Quarter, 2015
The vast majority of property owners who sold their home in the September 2015 quarter sold at in excess of their previous purchase price according the latest CoreLogic RP Data quarterly Pain and Gain Report.
The Report found that 91.6% of properties resold for profit over the quarter with 31.4% of homes selling for more than double their purchase price. The total value of all profit was $17.3 billion with the average gross 'gain' $265,605 per sale.
Only 8.4% of homes resold recorded a gross loss compared with their original purchase price, down slightly from 9.2% for the June quarter. The total value of dwellings which resold at a loss over the quarter was $376.2 million. The average 'pain' felt for these properties was $63,221.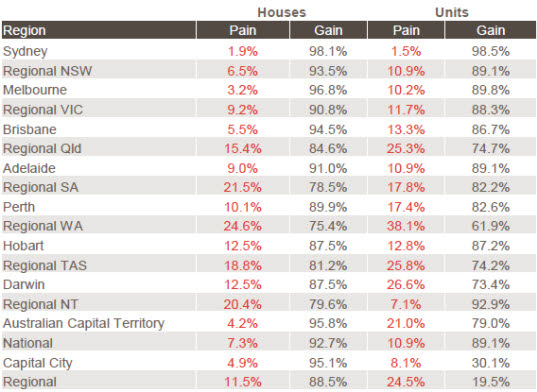 Download the full report here.