The Melbourne Property Market closes out the quarter with its strongest performance over winter in eight years. There has been steady growth across key indicator over the last two quarters, and more importantly, considerable increase in performance from the same time last year.
Clearance rates, auction volumes, and time on the market best illustrated the continued performance of the residential housing market, which are all the more impressive as they were achieved over the traditionally quieter winter period.
Clearance rates reached 77% in July and 76% in August, up from 72% and 74% last year respectively. According to Domain property data, the market has hit a 73% clearance rate every weekend in September. Talk about consistency.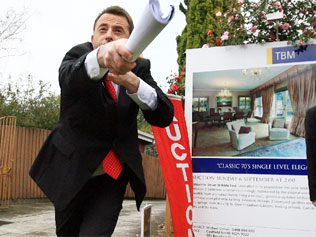 More impressive is that these remarkable clearance rates were reached with greater stock volume. 2,700 auctions were held over July, up 14% from the same time last year. A staggering 4,400 auctions were held over August – a huge 23% increase from the same time last year. Considering the extraordinary volume of stock taken to market over this period, the clearance rates achieved are even more astounding.
Days on the market also came down. The July median shortened to 32 days, a whole week shorter than the average of 39 days. Another day was shaved off in August, making the 31 days on market 12 days shorter than this time last year.
All signs suggest that 2015 will finish strongly with the warmer weather expected to entice buyers over the last quarter. Just how much activity will be seen across the market remains to be seen, but if the winter figures are anything to go by, spring of 2015 could be something quite extraordinary.