The pursuit of property as everyone knows is still fervent in the auction market. Record clearance rates and median prices seem to be revised almost weekly. Equally as intense is competition amongst buyers – particularly first time home buyers – for land in the booming outer suburban estates.
In Melbourne, it is not uncommon for buyers to pay $1,000 fees to enter into property ballots, or even camp out for days to be first in line to secure their little piece of the great Australian dream of home ownership.
In July, the 250 places open to registration for land in the yet to be constructed Woodlea development were claimed within 45 seconds. Roughly 5 places being taken every second for the development 35kms to Melbourne's west.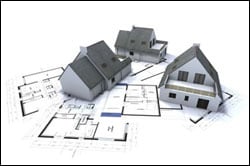 For the successful, or lucky few, depending on your perspective, who do sign on the dotted line, they can take advantage of affordable house and land packages to turn their dream into reality.
However it is many years down the track of suburban bliss that will bear consideration – and can be lost in the excitement of buying the first home. While buying land and building a house is a dream for many people, and doing so in a new development may be the best option for some buyers, the capital growth of the property still needs to be seriously considered.
Being part of a newly developed community may allow buyers a viable option to enter the property market, but there are other substantial factors that may have to be compromised.
Lack of public transport, amenities, and the tyranny of distance to the CBD for work can play a major part in the capital growth for property as many expansion suburbs develop, especially in the early years. For example, many of the outer suburbs of Melbourne are crying out for improved public transport infrastructure. Caroline Springs is to finally receive a train station next year, almost 17 years after the establishment of the suburb.
Public transport can be notoriously difficult to deliver, even if promised. Redcliffe, some 35kms north of Brisbane, has had to wait almost 200 years for a rail line to be delivered. Waiting for the train line to arrive may not be the best option on which to base your capital growth strategy, unless you are prepared to wait decades (or centuries) for the infrastructure to arrive.
More potentially impactful can be the design of both house and estate. Many new housing developments offer off the plan housing designs, reducing the differentiation between each property.
Size and geographic isolation of development estates to alternative purchase options means there can be a massive over supply of stock for those looking to sell. There may be a challenge for vendors to attract a buyer because there could be a better offer on a similar property quite literally next door.
With little difference offered to buyers, the properties collectively drag their value down.
The purchase of a home will most likely be the biggest asset for many buyers (usually owner occupiers) of estate properties. It may be a piece of the great Australia dream but it might not be worth much more than what it was paid for 10, 15, or 20 years on.
For example, according to Property Data online, the median price in Caroline Springs was $434,000 in December 2010, and has now risen to $456,500 in June of this year, averaging an approximate increase of $5,000 per year. Conversely, an established suburb such as Coburg North, almost 15kms closer to the Melbourne CBD, has risen in median value from a touch over $500,000 in 2010, to $650,000 today, averaging an annual increase of over $33,000.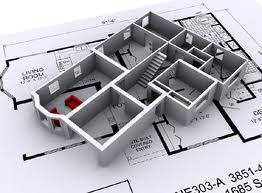 For buyers looking to purchase their dream home – close to amenities, schools, and lifestyle – looking into established suburbs could still be a much better option particularly taking long term gain into consideration.
Off the plan purchases for Elements Truganina range from $290,000 up to $560,000 for house and land packages, with larger allotments reaching 450m2.
Mill Park to Melbourne's north has a median price of $451,000 for generally larger allotments from 500m2 to over 700m2.
Buyers already paying $600,000 can get something that will pay dividends in years to come while still having their little slice of the dream.
As always, an experienced buyer's agent can assist with finding the right property in the right location and negotiating the best possible price for you.