Time is becoming more and more of a factor for both buyers and vendors looking to purchase and offload property with only a couple more weekends of auctions left for the year.
Vendors looking to sell within this tightening time frame are pushing stock levels higher in auction focused Melbourne and Sydney markets.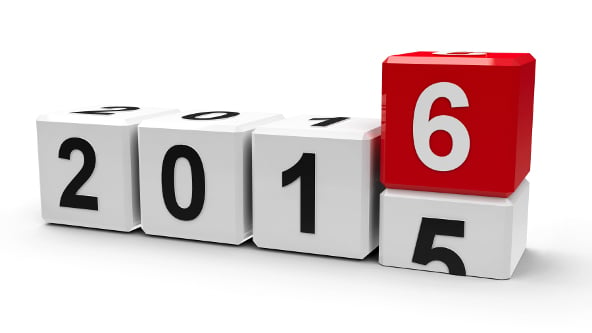 In Melbourne, weekends in November have seen 1,073 auctions (7th of November), and 1,338 (14th of November. Sydney recorded 1,011 and 941 auctions over the same dates.
The market will likely see more mid-week auctions, and at a push, listings for the 19th of December.
Domain Group forecasts that the last weekend in November will be the first to go beyond 3,000 listings over the main auction markets.
For buyers, this increased stock means a shift in the market to rebalance more in their favour. More stock means buyers have more options to secure the property they desire.
However an increase in listings means an increase in lower quality stock. Buyers have more options yes, but they also have more work to do in order to sift through property that is less desirable to find what they want. Just because there are more listings coming onto the market doesn't mean buyers should be any less discerning and they need to be prepared to do more work.
Buyers certainly should not be complacent either. Putting in the extra work to find the right property before the end of the year is being compounded by the limited number of weekends left in the auction calendar.
If anything the amount of stock does make buying decisions a bit trickier given the end of the year is coming quickly. If this was mid-October, buyers would be in a very strong position to make a decision in their own time. As it is they have more choices with less time to make them.
For those who don't secure a property in the coming weeks – due to indecision, competition, quality of stock, or any other reason – they may not have to wait until February 2016 to get back into the market.
The end of the year is traditionally a hectic time as buyers and vendors become desperate to close deals before the years' end. The good news is that if those hunting for a good quality property do miss out at auction in the coming weeks they can still buy before the years end. Just because most buyers will sit back and wait until next year as the market winds down doesn't mean that all should.
Buyers who are serious about buying this year should absolutely keep looking with the aim of making that purchase. The market will wind down, but the benefit for those who keep looking is that there will be considerably less competition. There will still be a trickle of stock and sometimes that's all you need.
Transactions finalized well into December or even January are not unheard of. If the vendor wants to sell, the business can be done.
Time lines to complete contracts will be extended as conveyancers, building inspectors and other practitioners involved in the purchase process close down over the holiday break, but buyers should still aim to buy this year if they have the desire.
The closing weeks of the year can present challenges in terms of increased stock (depending on the market) and making considerations for office closures. It's not called the silly season for nothing.
Regardless of all this, buyer's wanting to buy should remember that they don't have to wait if they don't want to. They can keep looking and if an opportunity presents itself they can definitely take advantage of it.