Off-Market
First Home Buyer
Suburb: Maidstone, Victoria
Client Type: Owner Occupiers
Service: Search > Assess > Negotiate
Budget: $700,000
Purchase Price: $657,000
Property: Townhouse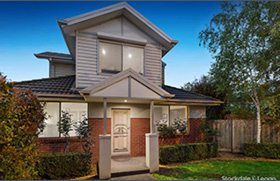 Our clients engaged us for our full service – search, assess and negotiate. They were a young couple seeking to purchase their first home and leave their rental accommodation behind them. Our soon to be married clients wanted a home that offered proximity to the CBD, great lifestyle options, capital growth and all for an affordable price. They were particularly interested in opportunities in Yarraville, approximately 7 kms west of Melbourne's CBD.
We identified a neat and tidy townhouse in Yarraville, a 2 bedroom unit on a block of 3, we knew it might be a stretch but felt we had to attend the auction just in case. After narrowly missing the place at auction, the selling agent approached us with an offmarket opportunity in Maidstone.
This property was a standalone 2 bedroom townhouse on 150 sqm on its own title. The property was located a stone's throw from West Footscray, which has a median price in excess of $800,000. We discussed this opportunity with our client as Maidstone is only 5 minutes away from Yarraville and offers more bang for your buck. Our clients decided they were prepared to make a small sacrifice with location in order to get a superior property.
We submitted an offer on the property subject to a building inspection. Some minor defects showed up in the report and we renegotiated $2k off the sale price. Our clients were rapt with the outcome, they had a vastly superior property to what they thought they could afford and were able to move in just after their wedding!
Book a Complimentary Consultation
Let's catch up and talk property!
Take advantage of our free, one hour consultation. We can discuss your property goals, the market and answer your questions.
Or not ready to chat then read more about our Buyer Advocate services.