The Spring Season Begins
The sun was shining on Saturday and the first auction day of the Spring Season saw 470 properties go under the hammer. The clearance rate according to the REIV was 57%, with 268 properties selling and 202 passing in. 140 of the properties that were passed in were passed in on a vendor bid. At the same time last year the REIV reported a clearance rate of 70% with 680 properties going to auction. There will be an increase in the number of properties going to auction over the next couple of weeks.
There are 630 auctions scheduled for next weekend and 670 for the weekend after. This year should also see plenty of auctions scheduled on last Saturday in September, which is usually designated for AFL Grand Final day, however this year the Grand Final will be played on Saturday 1 October. There will be some auctions scheduled for this day, usually scheduled before 12.00pm however you can expect auction crowds and overall numbers to be down.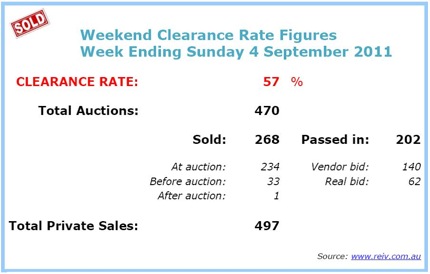 The NPB clearance rate for the week was 65%, with 25 of the 38 properties we reviewed selling. The NPB clearance rate last week was 66%. The middle range category ($600k-1m) performed the best this week with a clearance rate of 73%, up considerably from last weeks' 61%, with 11 of the 15 properties we reviewed selling. Last week's best performer at 75%, the lower end (<$600k) came in second this week with a clearance rate of 64%, with 9 out of the 14 properties selling and the higher end of the market was last with 55% with 5 properties selling from the 9 we reviewed.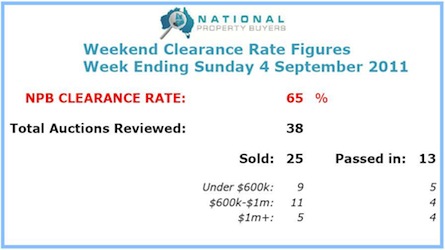 Auctions in the Spotlight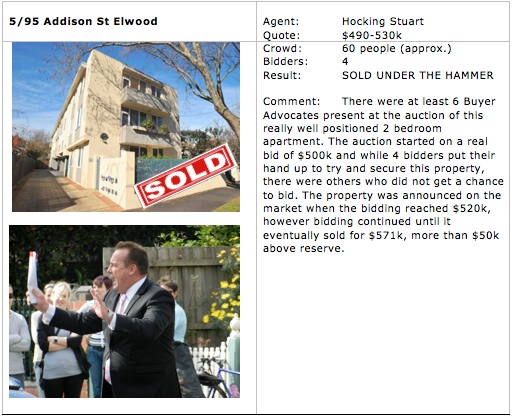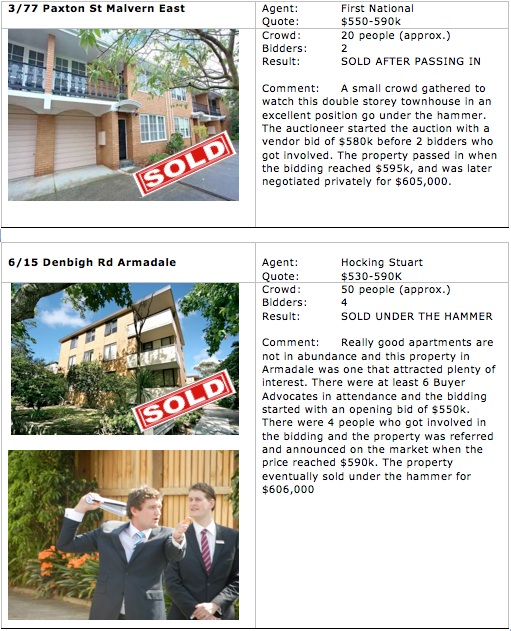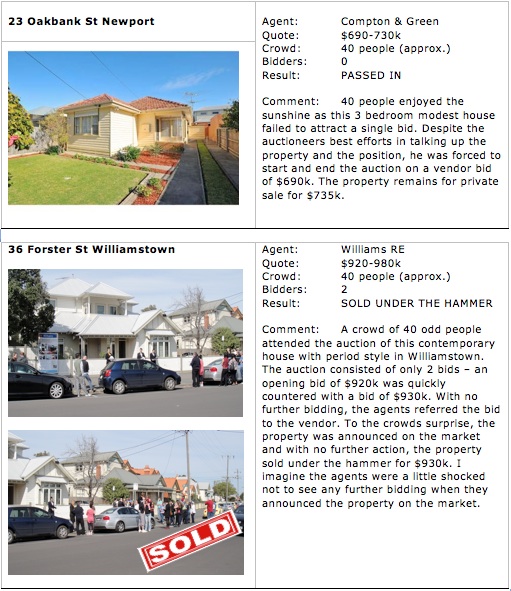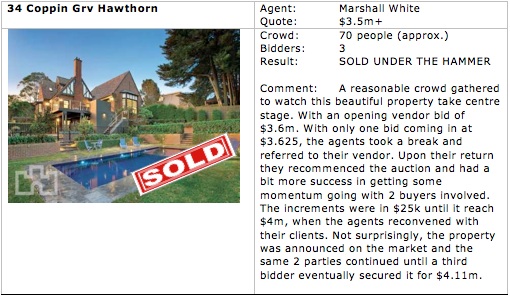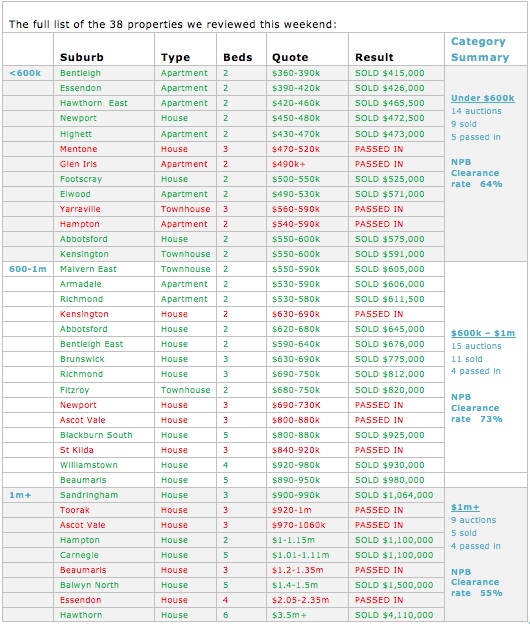 The NPB Clearance Rate is evidence that the market is still very healthy for the good properties. Property selection and the price you pay is ever so important now.
If you need any help with searching, assessing or negotiating your next property purchase or simply wish to discuss your property buying needs, please don't hesitate to contact us.
Antony Bucello
[email protected]
0418 131 950