Buyer demand lifting in some suburbs of the city
by Antony Bucello & Catherine Cashmore
Another weekend passes and although there was a lift in the clearance rate, which came in at 61 per cent on a reported 532 auctions, there's little perceptible difference in the market place from the previous few weeks. An overall figure of 921 properties sold during the week and that indicates that the market is holding up well despite economic data signifying Victoria's economy is strained.
The large number of unreported results at close of business Saturday (17%) makes it clear plenty of deals are still being sealed behind closed doors. This outlines numbers sold 'under the hammer' are marginal compared to other methods of sale, keeping our market firmly a 'negotiators' domain.
It's clear from the numbers attending the auctions and opens that people have an appetite to buy, however what is also abundantly clear is the market is stagnated with a gap between what the majority of buyers are willing – or able – to pay and what vendors are willing to accept. However, this is nothing new in the Victorian residential market place, a vendor not needing to 'meet the market' is one of the primary reasons we have a platform under how far prices will drop. Consequently; in some areas, there has been a proportion of listings withdrawn from sale leaving poor quality stock lingering and 'days on market' extended.
You'll often hear that our market is 'fragmented' and when looking at the suburb by suburb clearance rates this is indeed evident, with some locations with minimal stock outperforming others where supply is in abundance. Of those where more than 30 sales have been recorded, Elsternwick currently leads the pack with an 83.7% clearance rate on a reported 43 auctions.
Markets run on confidence as well as economic fundamentals, and with little confidence to promote more sales under the hammer and lift the mood, the market remains a negotiators paradise. Having said this, there is always the odd one that stands out from the crowd as you'll see in our 'auctions in the spotlight' section below. In the inner northern suburbs, where stock is extremely tight, we've witnessed some strong results. I'd even go so far as to say, in some areas the market has tipped into a 'sellers domain'. However, for most other areas there's a longer flatter path ahead.
The REIV amongst others have suggested the only way for the market to pick up would be in the form of a 'stimulus' such as a drop in rates. However whilst the cost of long-term wholesale debt continues to challenge bank's profit margins, we need to face the reality that this is unlikely to happen. It's therefore interesting that two weekends in a row I've heard auctioneers announce that rates are low and likely to drop further. Maybe they have inside information the rest of us are not party to, or simply think their buyers are living in a box!?
Regardless, as we move into the cooler months, stock typically drops and this could well translate into higher competition around the few good listings available. For buyers; it's better to act on those opportunities available than try and 'time the market' thereby risking getting caught on the wrong side of the property clock.
Weekend Clearance Rate Figures

Week Ending Sunday 22 April 2012

Clearance Rate:
61%
Total Auctions:
532
Sold:
327
Passed in:
205
At auction:
265
Vendor Bid:
133
Before auction:
61
Real bid:
72
After auction:
1
Total Private Sales:
594
Source: www.reiv.com.au
The NPB clearance rate has lifted from last week, which is largely in line with results published by the REIV. Mostly made up from those negotiated post auction, it was still surprising to see such a significant jump. With fewer quality listings coming onto the market, we expect the clearance rate to remain stable over the coming weeks and perhaps rise as competition around existing 'good' property increases. However whether this will result in price rises is debatable.
Weekend Clearance Rate Figures

Week Ending Sunday 22 April 2012

NPB Clearance Rate:
77%
Total Auctions Reviewed:
35
Sold:
27
Passed in:
8
Under $600k+:
8
3
$600k-$1m:
10
2
$1m+:
9
3
Why is the NPB Clearance Rate always higher than the REIV Clearance Rate?
The NPB clearance rate is a snapshot of 'investment grade' or 'cream of the crop' properties representing only those we recommend to clients. These are properties that hold the best potential for a long term capital growth and rental demand. Whilst the Real Estate Institute of Victoria include all properties scheduled for auction (as reported by their members) – including those that are poorly located and unlikely to attract demand even in a robust climate; our clearance rate is far more representative of the market that represents our client's best interests. It's an important part of how we assess the best negotiation strategy for your needs.
The full list of the 35 properties reviewed by NPB this weekend:
< $600k

Suburb
Type
Beds
Quote
Result
Diamond Creek
House
3
$350-380k
SOLD $385,000
Bundoora
Townhouse
3
$380-420k
SOLD $393,000
Lilydale
House
3
$370-400k
SOLD $416,000
Heidelberg Heights
Townhouse
2
$380-420k
SOLD $430,000
Nunawading
House
3
$450k+
Passed In
Elsternwick
Apartment
2
$450-500k
SOLD $490,000
Vermont
House
3
$470-500k
Passed In
Abbotsford
House
1
$470-520k
SOLD $505,000
Box Hill North
House
3
$450k+
SOLD $510,000
Kensington
Townhouse
3
$520-560k
Passed In
Mentone
Townhouse
2
$550-600k
SOLD $565,000
Sold
8
Passed In
3
NPB Clearance Rate 73%
Total
11
$600k – $1m

Suburb
Type
Beds
Quote
Result
Yarraville
House
2
$580-620k
SOLD $608,000
St Kilda
House
3
$600-650k
SOLD $655,000
Ascot Vale
House
3
$500-550k
SOLD $703,000
Abbotsford
House
2
$650k+
SOLD $760,000
Carnegie
House
2
$720-790k
SOLD $792,000
Kensington
House
3
$680-720k
SOLD $830,000
Port Melbourne
Apartment
3
$700-750k
Passed In
Coburg
House
4
$750-825k
SOLD $830,000
Aberfeldie
House
3
$775-850k
SOLD $850,000
Kensington
House
3
$760-820k
SOLD $851,000
Beaumaris
House
5
$800-850k
Passed In
Fitzroy North
House
4
$900-990k
SOLD $985,000
Sold
10
Passed In
2
NPB Clearance Rate 83%
Total
12
$1m+

Suburb
Type
Beds
Quote
Result
Malvern East
House
4
$800k+
SOLD $1,013,000
Templestowe
House
4
$980k+
SOLD $1,100,000
Yarraville
House
5
$950k+
SOLD $1,110,000
South Melbourne
House
2
$950-1045k
SOLD $1,225,000
Ashburton
House
5
$1-1.1m
Passed In
Albert Park
House
3
$1-1.1m
SOLD $1,270,000
Sandringham
Townhouse
3
$1.15-1.25m
Passed In
Balwyn North
House
4
$1.2-1.3k
SOLD $1,590,000
Mt Waverley
House
4
$1.5-1.65m
SOLD $1,668,000
Brighton
House
3
$1.5-1.6m
SOLD $1,600,000
Williamstown
House
5
$1.6-1.8m
Passed In
South Yarra
House
3
$1.8-2m
SOLD $2,110,000
Sold
9
Passed In
3
NPB Clearance Rate 75%
Total
12
Overall

Sold
27
Passed In
8
NPB Clearance Rate 77%
Total
35
AUCTIONS IN THE SPOTLIGHT
10/33 Toolambool Rd Carnegie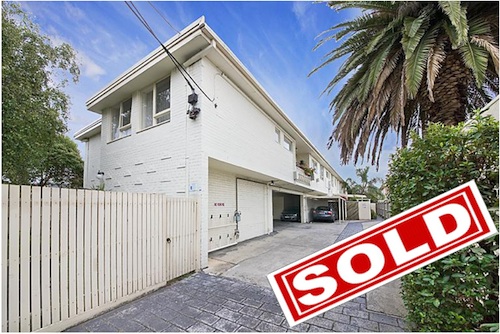 Reported by:

Catherine Cashmore

Agent:

Woodards

Quote:

$350-380k

Crowd:

30 people (approx.)

Bidders:

2

Result:

SOLD AFTER PASSING IN
Comment:
A Small crowd of 25 showed up to the auction of this very well located 2 bedroom apartment. Quoting 350K – $380K comparables indicated a price over 400k however the auction opened on a modest bid of 350k. With only two bidders competing, there was little competition to inspire a push into the low 400s and therefore the property passed in for negotiation at 390k.It was sold shortly after for an undisclosed price which was more in line with the comparable sales.
18 Jeffrey Street in Bentleigh East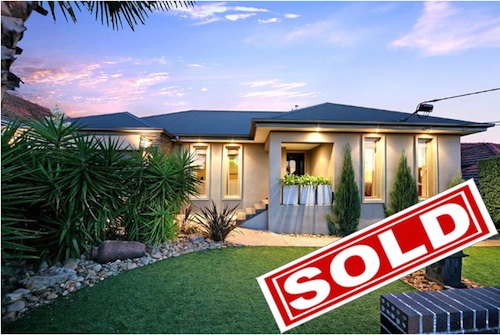 Reported by:

Catherine Cashmore

Agent:

BUXTON

Quote:

POA

Crowd:

60 people (approx.)

Bidders:

2

Result:

SOLD AFTER PASSING IN
Comment:
A well renovated 4 bedroom family home on an ample sized block of land. As such the auction was very well attended with around 60 people watching. However, genuine competition didn't reflect interest shown from the crowd of onlookers and there were only two bidders competing. The auction opened on a genuine bid of 850k, counter bids from the second participant took the price to 900k and it eventually topped 1Mil. However, at 1.050mil the bidding dried up and the auctioneer was forced to pass the home in for negotiation. The property was subsequently sold for an undisclosed price -not far above the passed in figure.
11 England Street, Bentleigh East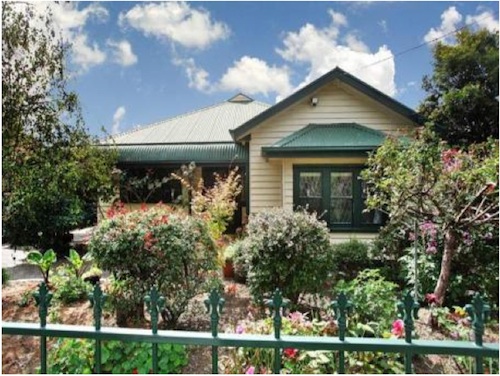 Reported by:

Catherine Cashmore

Agent:

Buxton

Quote:

$680k – 740k

Crowd:

20 people (approx.)

Bidders:

2

Result:

PASSED IN ON GENUINE BID
Comment:
Quoted $680K – $740K 2 bidders attended the auction for this 5 bedroom weatherboard home, with a modest crowd of around 20 watchers. Opening on a genuine bid of 600k the auctioneer saw fit to vendor bid himself twice thereby taking the number to 680k until a second bidder came to the fore offering 690k. With no other competition, the property passed in for negotiation with no result yet recorded.
5 Madden Street, Balwyn North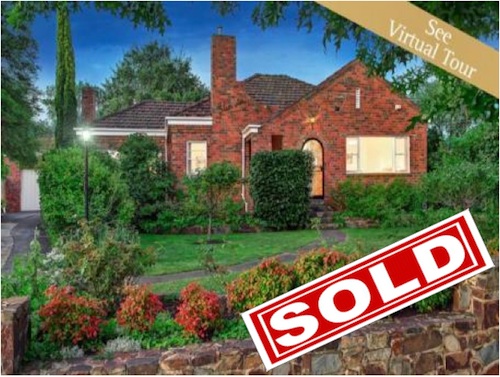 Reported by:

Antony Bucello

Agent:

Fletchers

Quote:

$1.2 – $1.3m

Crowd:

30 people (approx.)

Bidders:

6

Result:

SOLD UNDER THE HAMMER
Comment:
The art deco 4 bedroom family home situated on 900 Sqm of land managed to attract 6 bidders. Opening on a bid of 1Mil this was swiftly followed by a vendor bid of 1.2 Mil. Thereafter, a series of strong bids took the price to its on market number of 1.425M until it finally sold for 1.59Mil. A strong result.
111 Walter St, Ascot Vale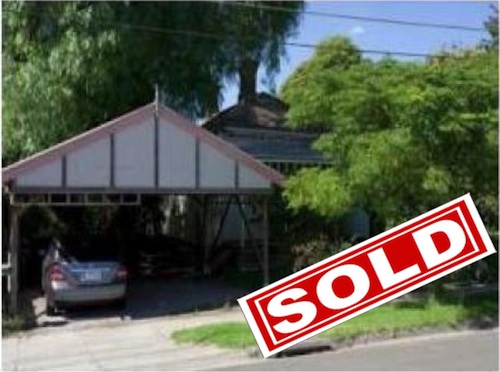 Reported by:

Robert Di Vita

Agent:

Carroll McKeddie

Quote:

'Mid' $500ks

Crowd:

65 people (approx.)

Bidders:

4

Result:

SOLD UNDER THE HAMMER
Comment:
This period home started with a $500k opening bid and with aggressive bidding between 4 prospective buyers it was soon announced on the Market at $560k. The final selling price – resulting from strong competition between two builders – was $703k. A result way and above comparable sales data.
CONTACT US
If you need any assistance with searching, assessing or negotiating your next property purchase or simply wish to discuss your property buying needs, please don't hesitate to contact us. Alternatively, you can complete our online Help Us Help You form and we will contact you.
Regards
Antony Bucello and Catherine Cashmore