INCREASE IN REIV & NPB CLEARANCE RATES
The REIV reported a clearance rate of 57% this weekend, an improvement on last weekends revised clearance rate of 54%. A total of 593 properties went under the hammer and 338 of those sold and 255 passed in. Of the 255 properties that passed in, 173 of those were passed in on a vendor bid. Interestingly, 15% of properties that sold this week were sold before auction. At the same time in 2010, the clearance rate was 69%.
Next week will be busy as we see a considerable increase in the number of properties going to auction. There are 740 properties scheduled to go under the hammer before the following week sees a significant reduction due to the AFL Grand Final.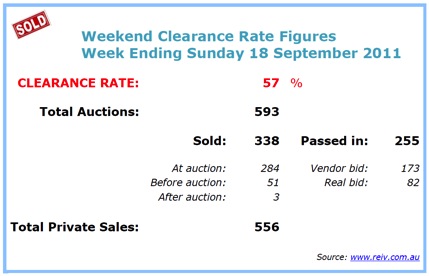 NPB Clearance Rates Reaches 70%
The NPB clearance rate reached 70% this week, with 29 out of 41 properties we reviewed finding new owners and 12 passing in. This is up on last weeks' NPB clearance rate of 66% and it has been more than 20 weeks since it was at or above 70%. The good properties continue to do well, with 6 of the 7 auctions we attended on Saturday all selling under the hammer or shortly afterwards.
The middle range category, which consists of properties selling between $600k -$1m, had a clearance rate of 73%, up 4% from last week when it was 69%, with 11 of the 15 properties we reviewed selling. The lower end, which is properties that sell under $600k, had a clearance rate of 71%, down 2% from last week, with 10 properties selling from the 14 that we reviewed.  The higher end of the market, which represents properties over $1m, had an increase of 12% from last week with a clearance rate of 66%. 8 of the 12 properties we reviewed in this category sold and 4 passed in.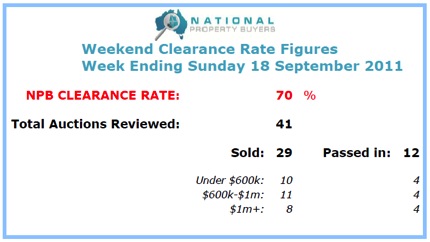 Auctions in the Spotlight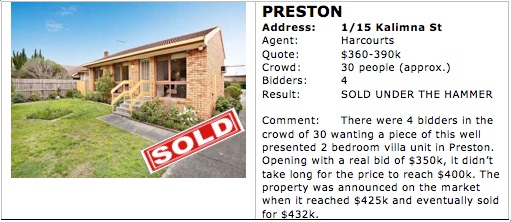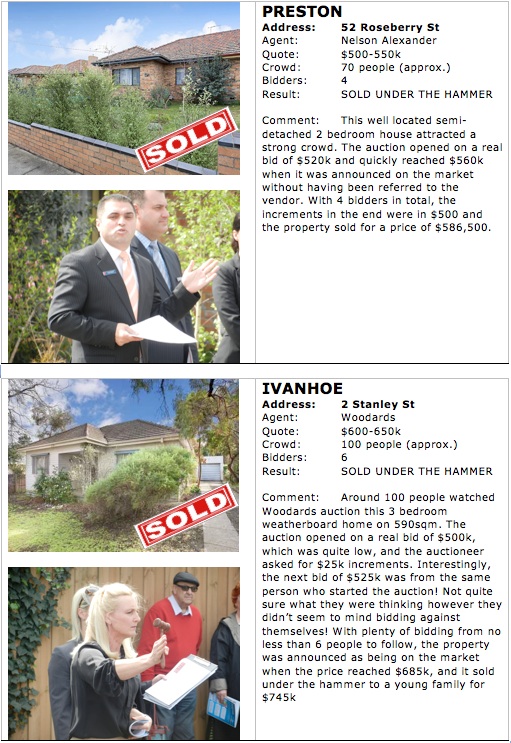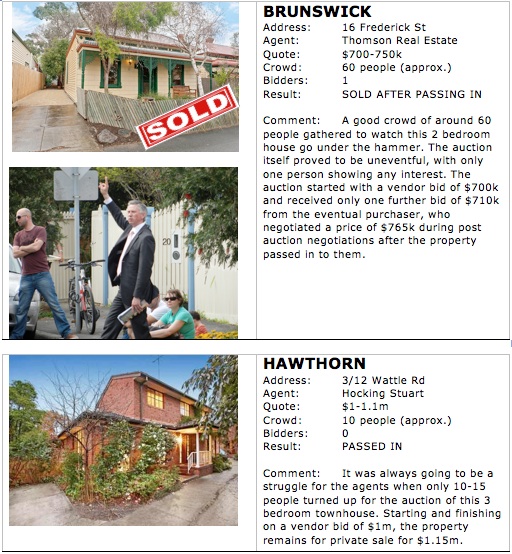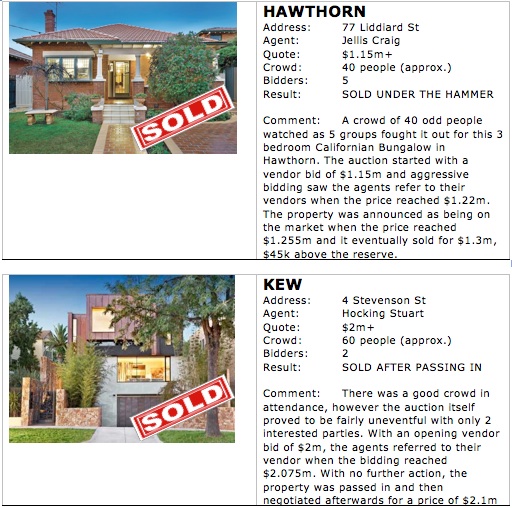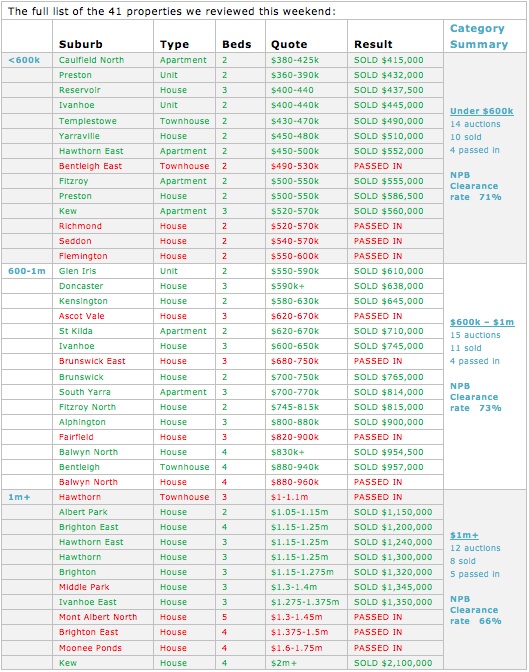 If you need any help with searching, assessing or negotiating your next property purchase or simply wish to discuss your property buying needs, please don't hesitate to contact us.
Antony Bucello
[email protected]
0418 131 950