The current real estate market – can it stay this way forever? Don't second guess the market, take the opportunities now…
by Antony Bucello & Catherine Cashmore
At 57 per cent, there was an improvement in the clearance rate this weekend from last weekend's rate which only came in at 53 per cent. However due to the long weekend, there weren't enough auctions to give a good indication of overall demand. Quality homes are rarely auctioned on long weekends, therefore not only are auction volumes reduced, the choices are generally 'sub par' to say the least
Figures pulled from RP Data-Rismark's new daily hedonic index series and featured on Christopher Joye's blog last week – prove the extraordinary boom that occurred in Melbourne over the Jan 2009 – Dec 2010 period, during which prices rose a whopping 34 per cent. This level of growth is clearly unsustainable therefore a correction was necessary, as a subsequent 9 per cent drop in the median to date (most of which has occurred since April this year) proves.
However, the average home buyer shopping in the established housing market may be wondering why they're not noticing a great drop in prices considering the lackluster clearance rates and falling median prices? For this, we need to delve a little deeper to assess exactly where the price drops are occurring.
Thanks again to Christopher Joye's blog which has a wealth of interesting data, further information based on RP Data-Rismark's house price data reveals once broken down, the most expensive suburbs nationally (accounting for 20 per cent of the market) – have experienced the largest falls to date (3 per cent). However, the middle 60 per cent of suburbs have sustained market prices and properties in the lower price bracket – the cheapest 20 per cent of suburbs – have shown a marginal upswing in growth.
This largely corresponds with on the ground 'agent' feedback. Weekly I attend 8 – 10 auctions across Melbourne, covering a broad range of house prices and wide span of suburbs. There's little evidence to show properties around the state median (currently $490,000) are dwindling. Providing the property has been marketed and priced 'at value' and appeals to the predominant homebuyer demographic shopping in that particular suburb, it's more common to experience relatively strong demand and competitive bidding. Many times, I'll walk away from an auction because a property has exceeded comparable value – on some occasions of late, it's been well in excess of 10 per cent.
Having said this, there is still a looming gap between vendor expectation and current market value. It never seems to diminish unless there's an urgent need to sell. This coupled with general hesitation from buyers still assuming there's more drops to come is likely to stagnate any immediate growth.
Is it a good time to buy? Well in short, 'yes'. Providing your finances are in order and you have stable employment, prices for inner and middle ring 'quality' real estate are showing a marginal uplift due to reduced seasonal stock. It's not about second guessing the market over the coming months; it's about taking the opportunities when they arise. The property clock won't stick at the bottom perpetually.
Weekend Clearance Rate Figures

Week Ending Sunday 17th June 2012

Clearance Rate:
57%
Total Auctions:
553
Sold:
315
Passed in:
238
At auction:
255
Vendor Bid:
148
Before auction:
60
Real bid:
90
After auction:
0
Total Private Sales:
530
Total Sales:
845
Source: www.reiv.com.au
The NPB clearance rate, which represents the 'quality' end of the market place shows consistency. It's unlikely this will change in the near future, however as expected, it's exceeding the REIV clearance rate and representing where the 'real' demand is for quality prime investment material.
Weekend Clearance Rate Figures

Week Ending Sunday 17th June 2012

NPB Clearance Rate:
80%
Total Auctions Reviewed:
35
Sold:
28
Passed in:
7
Under $600k:
10
2
$600k-$1m:
11
2
$1m+:
7
3
Why is the NPB Clearance Rate always higher than the REIV Clearance Rate?
The NPB clearance rate is a snapshot of 'investment grade' or 'cream of the crop' properties representing only those we recommend to clients. These are properties that hold the best potential for a long term capital growth and rental demand. Whilst the Real Estate Institute of Victoria include all properties scheduled for auction (as reported by their members) – including those that are poorly located and unlikely to attract demand even in a robust climate; our clearance rate is far more representative of the market that represents our client's best interests. It's an important part of how we assess the best negotiation strategy for your needs.
The full list of the 35 properties reviewed by NPB this weekend:
< $600k

Suburb
Type
Beds
Quote
Result
Yarraville
Unit
2
$290-320k
SOLD $337,000
Reservoir
Unit
2
$350k+
PASSED IN
Footscray
Apartment
2
$350-380k
SOLD $385,000
Heathmont
House
3
$400-440k
SOLD $447,500
Richmond
Apartment
2
$420-460k
SOLD $470,000
Surrey Hills
Unit
2
$430-470k
PASSED IN
Prahran
Apartment
2
$430-470k
SOLD $475,000
Ormond
Apartment
2
$440-490k
SOLD $505,000
Greensborough
House
3
$460-500k
SOLD $510,000
Yarraville
House
3
$480-520k
SOLD $520,000
Southbank
Apartment
2
$480-528k
SOLD $521,000
Ashwood
House
2
$490-530k
SOLD $542,000
Sold
10
Passed In
2
NPB Clearance Rate 83%
Total
12
$600k – $1m

Suburb
Type
Beds
Quote
Result
Kensington
House
2
$540-590k
SOLD $612,000
Burwood
House
3
$600-660k
SOLD $660,000
Murrumbeena
House
3
$630-680k
SOLD $685,000
Kingsville
House
3
$630-680k
SOLD $687,000
Brunswick
House
2
$660-725k
SOLD $705,500
Yarraville
Townhouse
2
$600-660k
SOLD $710,000
Box Hill South
House
3
$650-700k
SOLD $745,000
Blackburn
House
3
$690k+
PASSED IN
Mont Albert North
House
3
$690-740k
PASSED IN
Northcote
House
3
$690-750k
SOLD $765,000
Collingwood
Townhouse
3
$750-800k
SOLD $830,000
Essendon
House
4
$800-850k
SOLD $852,000
Camberwell
Townhouse
3
$800-900k
SOLD $953,000
Sold
11
Passed In
2
NPB Clearance Rate 84%
Total
13
$1m+

Suburb
Type
Beds
Quote
Result
Elsternwick
House
5
$900k+
SOLD $1,022,500
Balwyn
House
4
$950-1050k
SOLD $1,050,000
Williamstown
House
4
$1.1-1.2m
SOLD $1,205,000
Toorak
House
5
$1.4-1.55m
SOLD $1,615,000
Brighton
House
4
$1.3-1.4m
PASSED IN
Elsternwick
House
5
$1.7m+
PASSED IN
Northcote
House
4
$1.85-1.95m
SOLD $2,020,000
Templestowe
House
5
$2.8-3m
SOLD $2,915,000
Fitzroy
House
3
$2.8m+
SOLD $3,410,000
Kew
House
5
$3.4m+
PASSED IN
Sold
7
Passed In
3
NPB Clearance Rate 70%
Total
10
Overall

Sold
28
Passed In
7
NPB Clearance Rate 80%
Total
35
AUCTIONS IN THE SPOTLIGHT
23/114 Dodds St, Southbank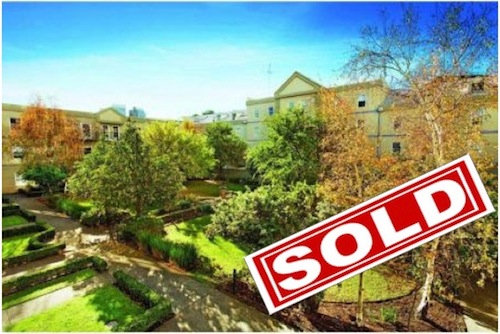 Reported by:

Catherine Cashmore

Agent:

Biggin Scott

Quote:

$480,000-$528,000

Crowd:

40 people (approx.)

Bidders:

2

On Market:

N/A

Result:

SOLD after passing in at $480k
Comment:
This 2 bedroom, well presented apartment with an abundance of natural light in a 'low rise' development – a growing rarity in southbank – attracted a fair amount of interest, however as is typical to the Metro market at present, the action was marginal at best. One genuine bidder opened the auction at $450,000. This was followed by some tit for tat bidding from a second buyer who pushed the number to $480,000. After the 'half time break' there was no further interest and the property passed in. Negotiation was successful and the home sold for $521,000
17 Neville St, Box Hill South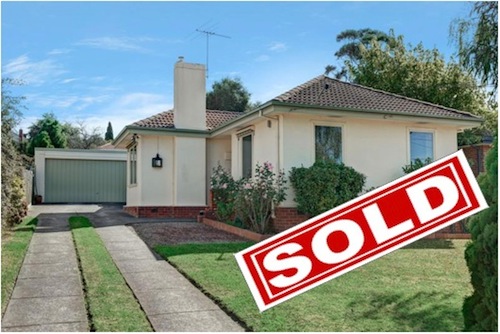 Reported by:

Antony Bucello

Agent:

Jellis Craig

Quote:

$650k – $700k

Crowd:

40 people (approx.)

Bidders:

2

On the Market:

$680,000

Result:

SOLD $745,000
Comment:
4 bidders competed for this 3 bedroom 'updated' family home. The auction opened on a genuine bid of $630,000. The property was announced on the market at $680,000, and sold under the hammer – with continual competition – for $745,000.
2/11 Fielding St, Yarraville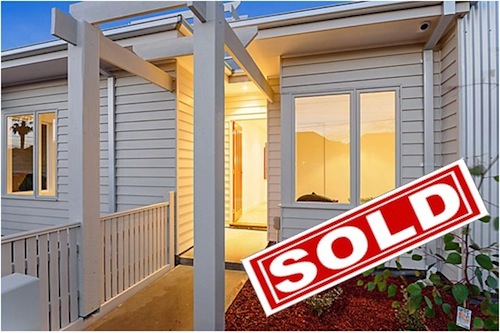 Reported by:

Catherine Cashmore

Agent:

Hocking Stuart

Quote:

$600,000-$660,000

Crowd:

40 people (approx.)

Bidders:

3

On the market:

Un-known

Result:

SOLD $710,000
Comment:
It was quiet an eventful auction for this brand new two bedroom town house, situated in a good pocket of Yarraville. Opening on a genuine bid of $650,000, 3 bidders competed to push the price northwards of reserve. The crowd of people was interspersed with photographers and film crews from various media outlets, therefore it was hard to keep track of the action. I didn't hear the reserve price announced, however approaching 700K, the auctioneer made it clear the property was 'on the market'. It sold for $710,000 – a strong result.
CONTACT US
If you need any assistance with searching, assessing or negotiating your next property purchase or simply wish to discuss your property buying needs, please don't hesitate to contact us. Alternatively, you can complete our online Help Us Help You form and we will contact you.
Regards
Antony Bucello and Catherine Cashmore