Super Saturday's Auction Results Gives
Good Indication of First Quarter Activity
by Antony Bucello & Catherine Cashmore
Selling Agents are buoyed up on the current uplift in buyer demand which has been palatable across the industry. It's evident not only in buyer enquiry rates which have been seasonably strong, but also in the numbers attending open homes, numbers which have been substantially larger than previous months. For this reason, there's been a few stand out results which will no doubt bear effect on median prices when published at the end of the first quarter.
Neither is this demand limited to the blue chip inner city suburbs, in many respects it's been stronger in outer regional growth locations some 40km from the CBD. Recent releases from the ABS show during 2011, Victoria experienced the highest population growth country wide. Top of the list was Wyndham which increased by 12,200 people between 2010, and 2011. This signifies that overall, affordability is still a concern, however in this instance as an investor you don't want to be 'following the population'. With land releases still occurring, capital growth will be limited in comparison to middle and inner ring localities.
There was a record number of auctions this weekend, a total of 1006 of which 929 results were reported. Although this spreads out the number of interested and potential bidders around each listing – thereby reducing numbers and in some cases competition – most of the auctions we attended attracted enough interest to get the ball rolling and the 60% clearance rate is higher than expected. Having said this, the real key to upward movement in prices lies in those that sell under the hammer and at present, many are selling via negotiation. Therefore caution still prevails – we're not seeing the same reckless degree of competition which can be witnessed in a boom market, however we are entering a new phase of the property cycle.
In a market like this, where negotiation is the key strategy, for the best results, it's important to ascertain the property's 'real value' as well as employing a skilled negotiator to act on your behalf.
Yesterday 1118 properties – both private and auction – were recorded as sold for the week 26th March to 1st April 2012. This is a healthy number and falls in line with expectation. But if you look at the year to date total turnover, we're still treading water comparatively to the last three years. So far this year, there's been a recorded 10,173 sales; however last year at this time, there were 13,210 recorded sales. Therefore it is not unexpected that at some point we will enter an upward cycle of the property clock and this is positive for buyers wanting to take advantage of current conditions.
Most areas where auction is the preferred method of sale and the number of auctions has exceeded 30, clearance rates are in the 50's and 60 percentile. However there are a few stand-out locations 'outperforming'. Elsternwick is one such example, from a recorded 38 sales, the clearance rate is currently 84%. It will be interesting to see if this is replicated across the market as the year progresses.
Weekend Clearance Rate Figures

Week Ending Sunday 01 April 2012

Clearance Rate:
60%
Total Auctions:
929
Sold:
563
Passed in:
366
At auction:
475
Vendor Bid:
210
Before auction:
85
Real bid:
156
After auction:
3
Total Private Sales:
597
Source: www.reiv.com.au
The NPB Clearance Rate for the week was 75% – which falling in line with the REIV results, is slightly higher than last week's clearance rate. We reviewed a total of 40 properties of which 28 properties sold and 12 passed in.
Once again, the NPB clearance rate is reflective of the uplift in market sentiment. Whilst demand is still strong for quality listings, agents are still pushing for pre-auction offers in most localities which is understandable as many auctions are passing in for post auction negotiation, particularly when vendors have unrealistic expectations about the 'real' value of their property.
Weekend Clearance Rate Figures

Week Ending Sunday 01 April 2012

NPB Clearance Rate:
75%
Total Auctions Reviewed:
40
Sold:
28
Passed in:
12
Under $600k:
9
3
$600k-$1m:
13
4
$1m+:
6
5
Why is the NPB Clearance Rate always higher than the REIV Clearance Rate?
The NPB clearance rate is a snapshot of 'investment grade' or 'cream of the crop' properties representing only those we recommend to clients. These are properties that hold the best potential for a long term capital growth and rental demand. Whilst the Real Estate Institute of Victoria include all properties scheduled for auction (as reported by their members) – including those that are poorly located and unlikely to attract demand even in a robust climate; our clearance rate is far more representative of the market that represents our client's best interests. It's an important part of how we assess the best negotiation strategy for your needs.
The full list of the 40 properties reviewed by NPB this weekend:
< $600k

Suburb
Type
Beds
Quote
Result
Carnegie
Apartment
1
$300-330k
SOLD UNDISCLOSED
Fitzroy North
Apartment
1
$350-380k
PASSED IN
South Melbourne
Apartment
1
$370k+
PASSED IN
Port Melbourne
Apartment
1
$370-400k
SOLD $400,500
Essendon
Unit
2
$420-460k
SOLD $465,000
Vermont
House
3
$420-460k
SOLD $471,000
South Yarra
Apartment
1
$410-450k
SOLD $495,000
Ringwood
House
3
$450-490k
PASSED IN
Yarraville
House
2
$500-530k
SOLD $540,500
Kensington
Townhouse
2
$510-560k
SOLD $560,000
Templestowe Lower
House
3
$530k+
SOLD $587,500
Essendon
Townhouse
3
$520-570k
SOLD $588,000
Sold
9
Passed In
3
NPB Clearance Rate 75%
Total
12
$600k – $1m

Suburb
Type
Beds
Quote
Result
Coburg
House
3
$500-550k
SOLD $601,000
Richmond
Apartment
2
$500-550k
SOLD $605,000
Elwood
Apartment
3
$550-600k
PASSED IN
Box Hill South
House
4
$600-660k
PASSED IN
Box Hill North
House
4
$650k+
SOLD $700,000
Seddon
House
3
$600-660k
SOLD $725,000
Heidelberg
House
3
$670-730k
PASSED IN
Collingwood
House
3
$680-750k
SOLD $752,000
Clifton Hill
House
2
$690-750k
SOLD $780,000
Ormond
House
3
$740-790k
SOLD $800,000
Highett
House
3
$730-800k
SOLD $835,000
Pascoe Vale South
House
4
$785-860k
PASSED IN
Carnegie
Townhouse
3
$790-870k
SOLD $870,000
Parkdale
House
4
$800-880k
SOLD $892,000
Thornbury
House
3
$830-880k
SOLD $922,000
Carnegie
House
4
$800-880k
SOLD $930,000
Box Hill
House
3
$850-930k
SOLD $960,000
Sold
13
Passed In
4
NPB Clearance Rate 76%
Total
17
$1m+

Suburb
Type
Beds
Quote
Result
Box Hill South
House
2
$890k+
SOLD $1,100,000
Fitzroy
House
4
$970-1040k
SOLD $1,155,000
South Melbourne
House
2
$1.1-1.2m
PASSED IN
Albert Park
House
2
$1.1-1.2m
SOLD $1,272,500
Carnegie
House
5
$1.15-1.2m
PASSED IN
Albert Park
Townhouse
2
$1.2-1.3m
SOLD $1,351,000
Balwyn
House
3
$1.2-1.3m
SOLD $1,330,000
East Melbourne
House
3
$1.3-1.4m
PASSED IN
Sandringham
House
4
$1.75-1.89m
PASSED IN
Essendon
House
5
$2.15-2.3m
PASSED IN
Armadale
Townhouse
3
$3.1-3.3m
SOLD $3,360,000
Sold
6
Passed In
5
NPB Clearance Rate 55%
Total
11
Overall

Sold
28
Passed In
12
NPB Clearance Rate 70%
Total
40
AUCTIONS IN THE SPOTLIGHT
8/95 Addison St, Elwood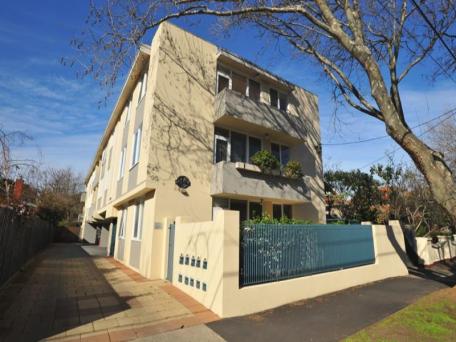 Reported by:

Catherine Cashmore

Agent:

Hocking Stuart

Quote:

$550-600k

Crowd:

25 people (approx.)

Bidders:

1

Result:

PASSED IN
Comment:
This is a very well located 3-bedroom apartment in the heart of Elwood. The auction opened on a genuine bid of $500K which was swiftly followed by a vendor bid of $560K. The opening bidder offered a second bid of 565K however with no other competition, a second vendor bid of 570K was placed forcing the opening bidder to offer an additional 1K jump to secure the first right of negotiation. The property was passed in at $571K, however negotiation was unsuccessful and a reserve of $605K has subsequently been set.
5/109-111 Addison Street, Elwood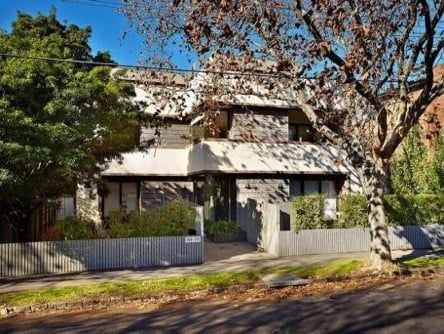 Reported by:

Catherine Cashmore

Agent:

Buxton

Quote:

$735,000 – $775,000k

Crowd:

25 people (approx.)

Bidders:

0

Result:

PASSED IN ON A VENDOR BID
Comment:
A second auction on Addison Street didn't fair much better. This time the property on offer was a 2 bedroom 2 bathroom modern apartment with a bit of designer flair. There was little interest despite a crowd of around 25 watching. The auction opened and passed in on a vendor bid of $700K a reserve of $755K has been set.
84 Tucker Rd, Bentleigh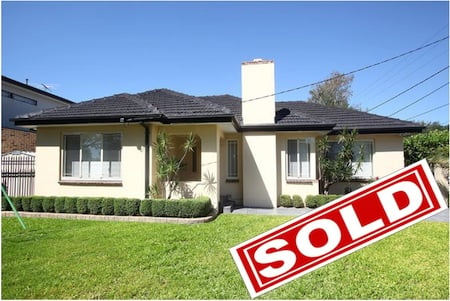 Reported by:

Catherine Cashmore

Agent:

Buxton

Quote:

'Mid $600k'

Crowd:

25 people (approx.)

Bidders:

5

Result:

SOLD AFTER PASSING IN
Comment:
A good 3 bedroom family home on a corner block. Despite its location on a busy road, the crowd attending was large – Buxton who were auctioneering the home put on coffee for the waiting attendees, which proved very popular – (there weren't many there who weren't standing without a steaming cup in hand!). The auction was exciting, but played up in the pre amble by the auctioneer who informed the crowd we were back in 'boom times'. The auction opened at $500K, however with 4 bidders it didn't take long to break the $600K mark. At $632,500 bidding stalled below reserve and the home was passed in for post auction negotiation. The result was successful and the property sold for $645K.
3 Pollina St, Bentleigh East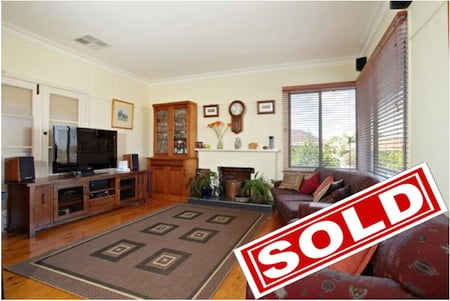 Reported by:

Catherine Cashmore

Agent:

Professionals

Quote:

$650k – $700k

Crowd:

20 people (approx.)

Bidders:

1

Result:

SOLD AFTER PASSING IN
Comment:
13 Pollina St, Bentleigh East didn't attract the same degree of attention despite its quieter surrounds. A 3 bedroom well-presented family home, however the auction was uneventful. Opening on a vendor bid of $680K, one genuine bid of $681K was offered, before the home passed in for negotiation. Post auction negotiations were successful and the property sold for $700K.
CONTACT US
If you need any assistance with searching, assessing or negotiating your next property purchase or simply wish to discuss your property buying needs, please don't hesitate to contact us. Alternatively, you can complete our online Help Us Help You form and we will contact you.
Regards
Antony Bucello and Catherine Cashmore