25 July 2011
The REIV reported a clearance rate of 59% this week, with 263 of the 443 properties scheduled for auction finding new owners. This is higher than last weeks clearance rate of 56%, indicating a slight improvement in demand. A total of 180 properties were passed in over the weekend and 116 (64%) of those were passed in on a vendor bid. At the same time last year, the clearance rate was 66%.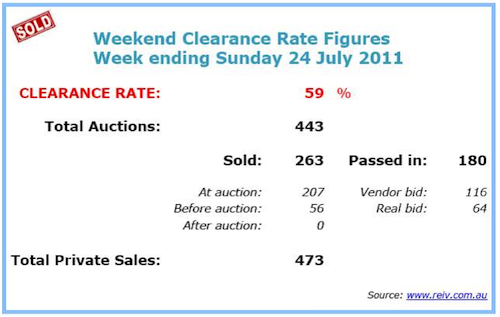 The NPB clearance rate for the week was again a healthy 69%, up slightly on last weeks' 68% clearance rate and considerably higher than the REIV's. We reviewed 39 properties this week, with 27 selling either before auction, under the hammer, or shortly after passing in. The lower end of the market performed very strongly at 76%, with 10 of the 13 properties going to auction selling. Interestingly, the high end ($1m+) outperformed the middle range category ($600k-1m) with a clearance rate of 66%. 8 of the 12 properties we reviewed sold in this category. In the $600k-1m range, 9 of the 14 properties sold representing a 64% clearance rate.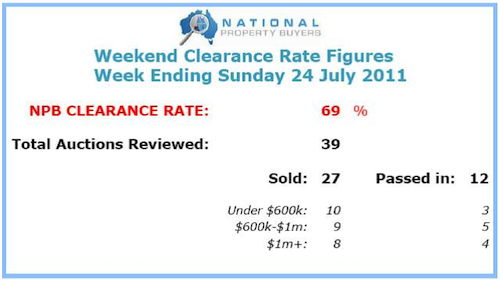 Auctions in the Spotlight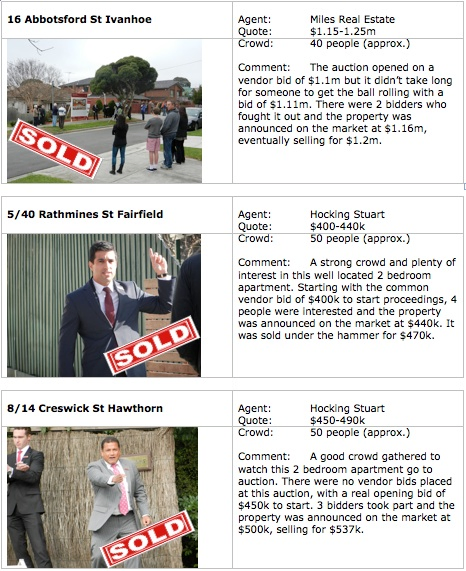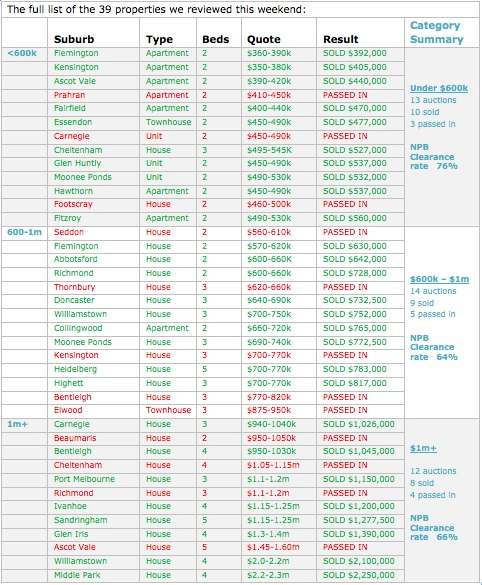 There is currently a window of opportunity to buy well in this softer market. Should interest rates drop and consumer confidence return, we expect even more competitive bidding on the better properties. If you need any help with searching, assessing or negotiating your next property purchase or simply wish to discuss your property buying needs, please don't hesitate to contact me.
Antony Bucello
National Property Buyers
[email protected]
0418 131 950