29 August 2011
The REIV reported a clearance rate of 55% this week, with 289 properties selling out of a total of 525 auctions over the weekend. There were 236 properties that passed in and nearly 70% of those were passed in on a vendor bid. The clearance rate at the same time last year was 70%.
With market conditions clearly favouring buyers, much of the same is expected through September. A similar amount of properties will be auctioned on the first weekend of Spring with a total of 530 scheduled auctions.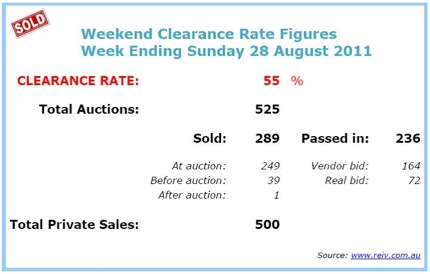 The NPB clearance rate for the week was 66%, with 26 of the 38 properties we reviewed finding new owners. The NPB clearance rate last week was 69%. The lower end of the market (under $600k) again outperformed both the middle range and higher end of the market on the weekend with a clearance rate of 75%, down slightly on last week. A total of 9 properties sold from the 12 we reviewed in this category.
The high end ($1m+) was the surprise performer and came in second this week with a clearance rate of 69%, considerably higher than previous weeks. A total of 9 of the 13 properties we reviewed were sold in this category. A little bit of a surprise was the middle range category ($600k-1m) coming in last with a clearance rate of 61%, with 8 of the 13 properties we reviewed selling.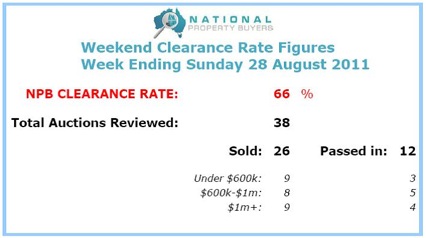 Auctions in the Spotlight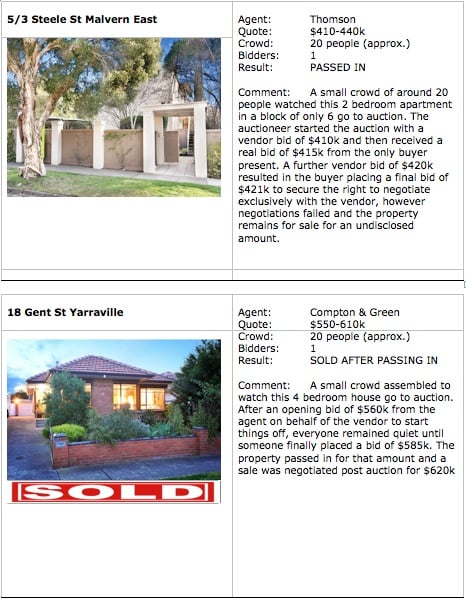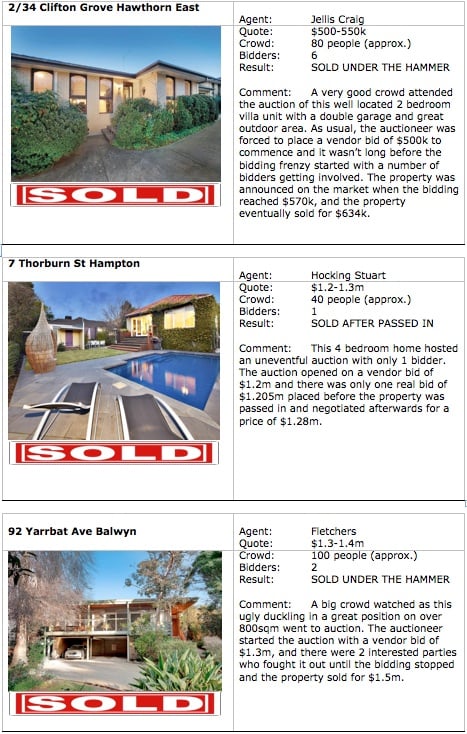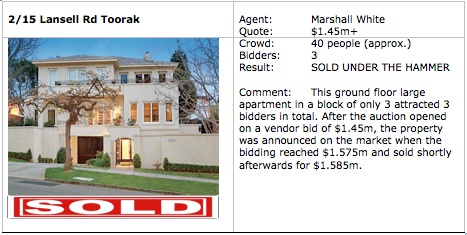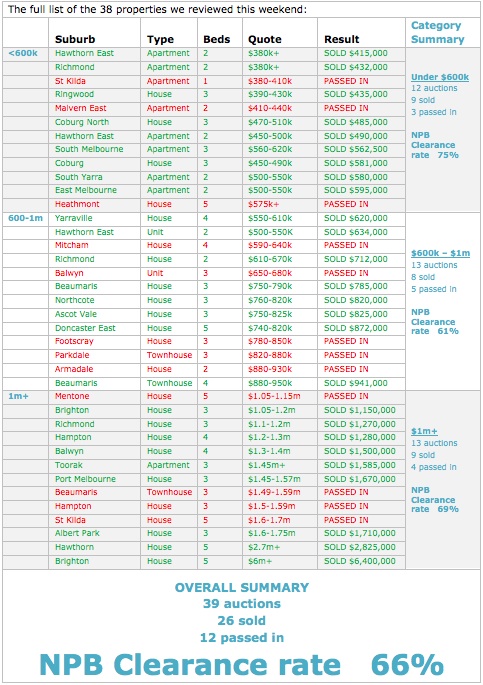 If you need any help with searching, assessing or negotiating your next property purchase or simply wish to discuss your property buying needs, please don't hesitate to contact me.
Antony Bucello
National Property Buyers
[email protected]
0418 131 950