22 August 2011 – Clearance Rate Reaches 60%
The sunshine beamed on a beautiful Winter day in Melbourne on Saturday and the clearance rate for the week as reported by the REIV was 60%. 260 out of a total of 436 properties that went to auction on the weekend found new owners. The remaining 176 properties were passed in and 114 of those were passed in on a vendor bid. The clearance rate and has not reached 60% since May, having been consistently around 55-57% over the last few weeks. The slight increase this week will be welcome news to those waiting vendors who are about to list their properties, naturally hoping the market picks up over the next few weeks. The clearance rate at the same time last year was 73%. There will be an increase in stock this weekend with over 600 auctions scheduled and more talk of an interest rate decrease may improve buyer confidence and we are likely to see an increase in prospective buyers entering the market.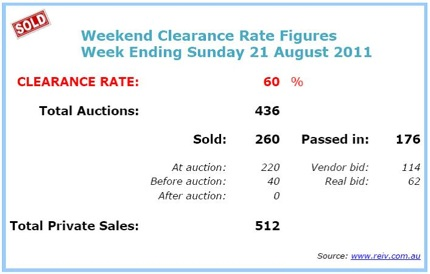 The NPB clearance rate for the week was 66%, with 24 of the 36 properties we reviewed selling. The NPB clearance rate last week was 64%. All three categories performed well. The middle range category (600k-1m) performed the best this week with a healthy clearance rate of 69%, with 8 of the 12 properties we reviewed selling. The lower end (<$600k) came in second with a clearance rate of 66%, up slightly on last week with 9 out of the 13 properties selling and the higher end of the market was 63% with 7 properties selling from the 11 we reviewed.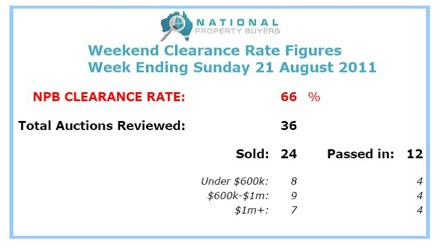 Auctions in the Spotlight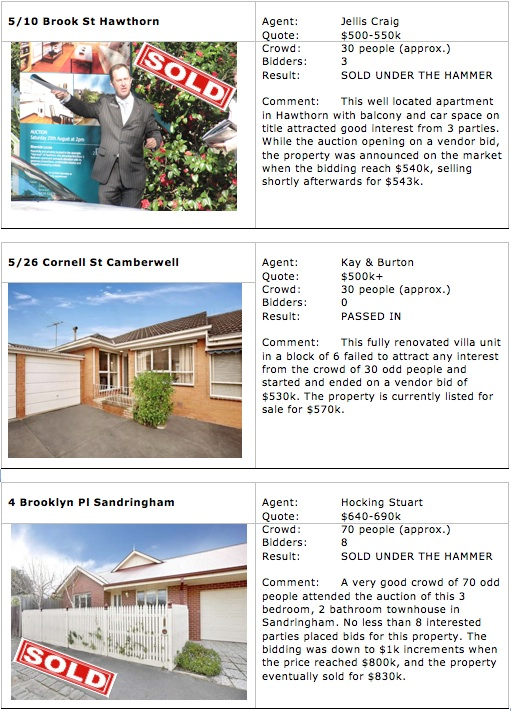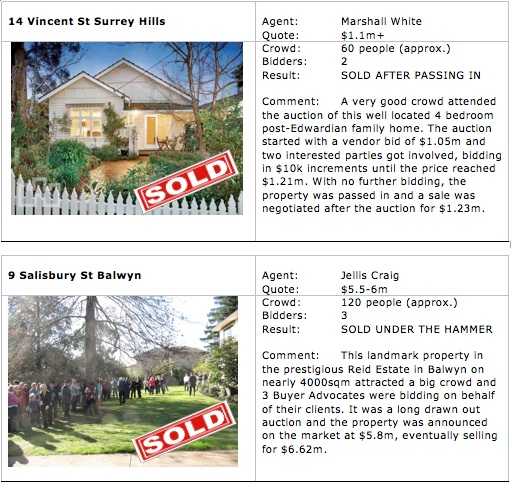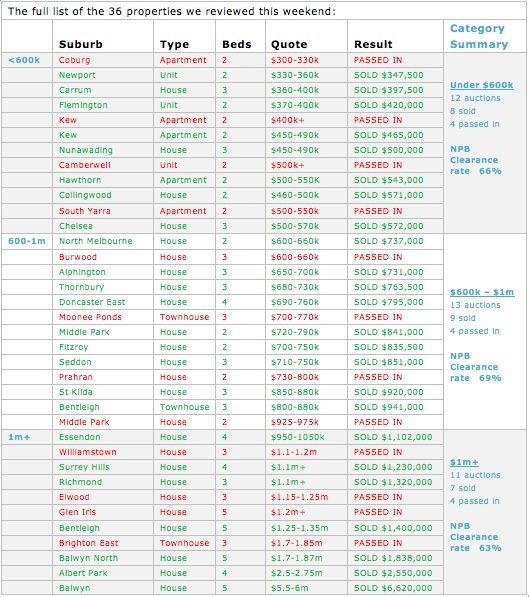 The good properties continue to sell well and are attracting multiple interest from buyers, particularly at the lower end and middle range categories. With the warmer weather approaching, crowds are increasing at auctions and we expect activity to increase as we head into Spring. Remember to do your homework to ensure you pay the right price as now is not the time to be overpaying.
If you need any help with searching, assessing or negotiating your next property purchase or simply wish to discuss your property buying needs, please don't hesitate to contact me.
Antony Bucello
National Property Buyers
[email protected]
0418 131 950