Much of the same this week with the REIV reporting a clearance rate of 57%. Of the 431 properties that went to auction on the weekend, 244 of those sold and 187 passed in. Of the 187 properties that passed in, 65% of those were passed in on a vendors bid. At the same time last year, the clearance rate was a balanced 67%. There will be plenty of people hoping the market picks up as they consider selling their properties over the usually busy spring season, and speculation of a decrease in interest rates may well give purchasers a boost in confidence. There are nearly 500 auctions scheduled for next weekend.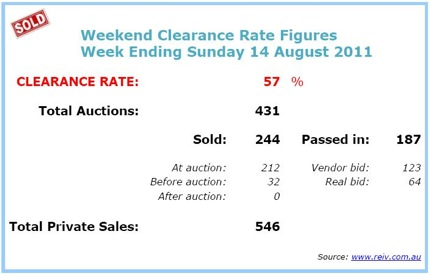 The NPB clearance rate for the week was 64%, with 25 of the 39 properties we reviewed finding new owners. The NPB clearance rate last week was 69%. Not surprisingly, the lower end of the market (under $600k) again outperformed both the middle range and higher end of the market on the weekend with a clearance rate of 71%, even though that is considerably lower than last weeks' 81%. A total of 10 properties sold from the 14 we reviewed in this category. The middle range category ($600k-1m) had a clearance rate of 64%, up slightly on last weeks' clearance rate of 62%, with 9 of the 14 properties we reviewed selling. The high end ($1m+) again came in as being the worst performer with a clearance rate of 54%, down slightly on last weeks' 58%, with 6 of the 11 properties we reviewed being purchased.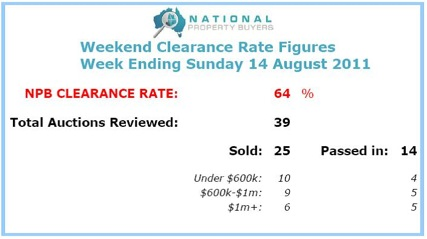 Auctions in the Spotlight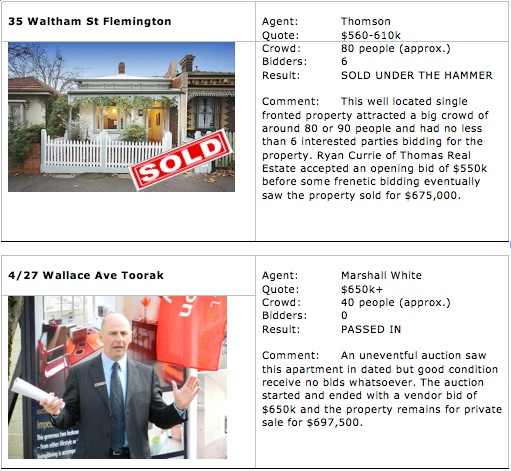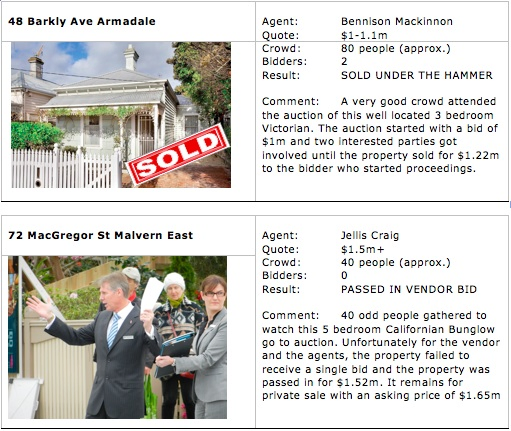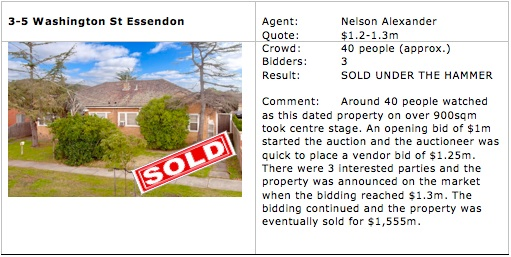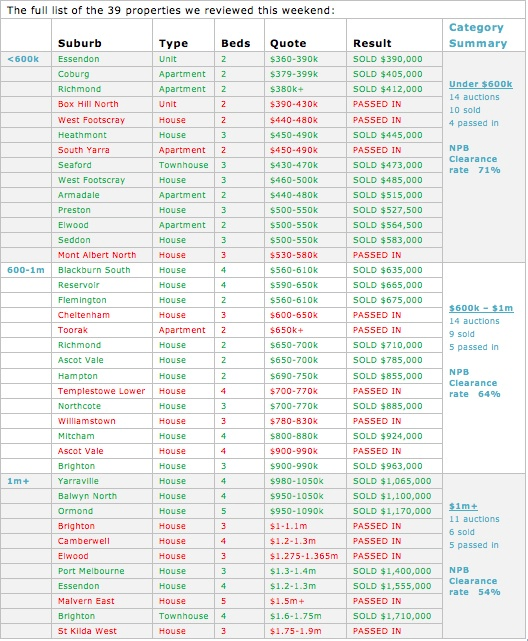 Why is the NPB Clearance Rate always higher than the REIV Clearance Rate?
That is a question I am being asked on a regular basis and the answer is simple. National Property Buyers review a minimum of 30-40 properties every week. The properties reviewed consist of those we purchase for clients, those that we have inspected and decided not to pursue and the remainder are those that we handpick as being 'good properties' to monitor on behalf of our clients to assist them in the decision making process when the right property does come along. Overall, the properties we purchase, inspect and handpick are what we consider to be the 'cream of the crop' of what is currently on the market – so it is expected that the NPB Clearance Rate will almost always be higher.
If you need any help with searching, assessing or negotiating your next property purchase or simply wish to discuss your property buying needs, please don't hesitate to contact me.
Antony Bucello
National Property Buyers
[email protected]
0418 131 950