by Antony Bucello & Catherine Cashmore
A 60 per cent clearance rate was recorded this week compared to last week's clearance rate which was revised down to 59 per cent once all results had been collected. However, of particular note was the number of weekly private sales (690) which increased the total number of weekly transactions to 1214 – a healthy indication buyer activity remains strong despite weak clearance figures.
Speculation was rising in the housing industry this week as the RBA official cut the official cash rate by -0.25 per cent. The figure now sits at the post GFC 2009 'emergency' level of 3 per cent – leaving many in the industry hoping it will stimulate the market and inflate property prices as we move into 2013.
However, to assess if the environment is complementary for another post GFC "housing boom," a broader outlook needs to be evaluated.
Firstly, the standard variable rate is some 0.6-0.8 percentage points above that of 2009 during which it was sitting at 5.55 per cent.
Secondly, the strong Aussie dollar is still affecting our terms of trade, and although unemployment data has improved Australia wide, (falling to 5.2 per cent from October's recorded 5.4 per cent,) Victoria's data isn't so positive.
The latest round of job cuts announced by building products maker Boral who shed 90 positions in their plant near Geelong a couple of weeks ago, and additional cuts from major companies such as Qantas, who announced the loss of 263 positions from their Avalon base last month, have increased Victoria's jobless rate to 5.5 per cent from a previous 5.4 per cent. Understandably, all of the above is doing little to improve investor sentiment.
Vendors on the other hand are fairing a little better. October was the fourth consecutive month and longest period to date during which more mortgages were discharged than lodged. This brings the annual decrease of mortgages to 1,998 which when compared to 2011, is an increase of 726 discharges.
It's therefore clear that sentiment surrounding the future stability of our economy remains cautious, with most taking advantage of any extra cash, to save and pay down existing debt, rather than increase their financial burden.
Buyers on the other hand are equally cautious, and despite the 'bumpy' road of rises and falls recorded weekly in R P Data's 'Daily House Price Index', we've ended the year in a similar position to where we started. Clearance rates are only marginally higher than last year averaging at 61 per cent (compared to 59 per cent at this time 2011) – total transactions marginally lower (roughly 4 per cent), and a State median house price of $530,000 in contrast to last year's median of $540,000.
The final data from the December quarter will be released early next year therefore it's yet to be assessed if the 'Christmas rush' will bring the median higher. However, it usually does.
The Christmas period is the busiest of the year – it provides a natural deadline for home buyers desperate to make their move prior to the January break (during which the real estate industry takes its long awaited 'annual breather.')
Traditionally over the Christmas period, only coastal properties and holiday homes continue to enjoy a spending spree of positive enquiry – although in the current atmosphere of 'debt aversion,' it's unlikely we'll see overwhelming activity.
Post Christmas most are recovering from too much Champagne, turkey and weighty credit card debt to pay the property market much attention – however for those buyers who avoided the pre-Christmas furore, January can provide a relative competitive free environment to secure comparatively excellent deals.
Even with the latest drop in rates, it's unlikely we'll see prices edge higher 'until' the RBA respond to the major consensus of opinion from economists, and choose drop the cash rate again in February (as it's all but expected they will.)
Speculation that growth in the economy will fall to 2.5 per cent during the year ahead – well below the usual trend of 3-3.25 per cent – is why many are 'assuming' a further -0.25 – -0.50 per cent drop is needed if we're to stimulate the 'non-mining sectors' of our economy.
Should this occur, and the banks 'pay it forward,' it will take lending rates low enough to provide a greater incentive for potential property investors to make their move – (especially considering long term deposit accounts will no longer provide a viable alternative option.)
As always – for the investors trying to 'time' the market the question should be weather to step in now and pre-empt further cuts in the cash rate, or play a waiting game, at which point the property market may already have started responding to any extra demand.
 

Weekend Clearance Rate Figures

Week Ending Sunday 9th December 2012

Clearance Rate:
60%
 
Total Auctions:
875 (94 unreported)
 
Sold:
524
Passed in:
351
At auction:
424
Vendor Bid:
212
Before auction:
100
Real bid:
139
After auction:
0
 
 
Total Private Sales:
690
 
Total Weekly Turnover:
1214
 
Source: www.reiv.com.au
The NPB clearance rate is representative of the results evidenced in the 'quality' end of the marketplace. We take the results from a range of suburbs; however please note we are not 'suburb specific'. NPB Melbourne, negotiate on hundreds of properties for their clients each year throughout all areas of Melbourne and the Bellarine Peninsula. The properties we highlight are taken from a selection which we carefully analyse for quality assessment and revise daily.
 

Weekend Clearance Rate Figures

Week Ending Sunday 9th December 2012

NPB Clearance Rate:
79%
 
Total Auctions Reviewed:
44
 
Sold:
35
Passed in:
9
Under $600k:
17
 
4
$600k-$1m:
10
 
2
$1m+:
8
 
3
Why is the NPB Clearance Rate always higher than the REIV Clearance Rate?
The NPB clearance rate is a snapshot of 'investment grade' or 'cream of the crop' properties representing only those we recommend to clients. These are properties that hold the best potential for a long term capital growth and rental demand. Whilst the Real Estate Institute of Victoria include all properties scheduled for auction (as reported by their members) – including those that are poorly located and unlikely to attract demand even in a robust climate; our clearance rate is far more representative of the market that represents our client's best interests. It's an important part of how we assess the best negotiation strategy for your needs.
The full list of the 44 properties reviewed by NPB this weekend:
< $600k

Suburb
Type
Beds
Quote
Result
Northcote
Apartment
2
$370-400k
SOLD $420,000
Richmond
Apartment
1
$300-330k
SOLD $426,000
Reservoir
Unit
2
$370-400k
SOLD $430,000
Coburg
Unit
2
$390-430k
SOLD $440,000
Elwood
Apartment
2
$400-440k
SOLD $445,000
Hawthorn East
Apartment
2
$400-440k
PASSED IN
Essendon
Unit
2
$400-440k
SOLD $460,000
Newport
Townhouse
2
$450-480k
SOLD $465,000
Prahran
Apartment
2
$450-480k
PASSED IN
Thornbury
Unit
2
$450-490k
SOLD $475,000
Brunswick
Unit
2
$420-460k
SOLD $500,000
Essendon
Unit
2
$460-500k
SOLD UNDISC
Glen Iris
Unit
2
$490-530k
PASSED IN
Camberwell
Apartment
1
$500-550k
SOLD $535,000
St Kilda East
Apartment
2
$490-540k
SOLD $537,500
Caulfield
Unit
2
$480k+
SOLD $545,000
Coburg
House
3
$500-550k
SOLD $565,500
West Footscray
House
3
$490-550k
SOLD $585,000
Doncaster East
Townhouse
3
$520k+
SOLD $558,500
Doncaster
Townhouse
4
$530k+
PASSED IN
Templestowe Lwr
House
3
$550k+
SOLD $570,000
Sold
17
Passed In
4
NPB Clearance Rate 81%
Total
21
$600k – $1m

Suburb
Type
Beds
Quote
Result
Caulfield North
Apartment
2
$500-550k
SOLD $600,000
Abbotsford
Apartment
2
$550-600k
SOLD $612,500
South Yarra
Apartment
2
$550-600k
SOLD $620,000
Carnegie
House
2
$550-605k
SOLD UNDISC
St Kilda East
Apartment
3
$560-630k
SOLD $675,000
Moorabbin
House
3
$580-630k
SOLD $707,500
Richmond
Townhouse
2
$590-640k
PASSED IN
Brunswick East
House
3
$600-650k
SOLD $711,000
Blackburn
House
5
$690-760k
PASSED IN
Balwyn North
House
3
$780-820k
SOLD $865,000
Balwyn North
House
3
$780-850k
SOLD $932,000
Thornbury
House
3
$800k+
SOLD $950,000
Sold
10
Passed In
2
NPB Clearance Rate 83%
Total
12
$1m+

Suburb
Type
Beds
Quote
Result
Beaumaris
House
4
$960-1050k
SOLD $1,010,000
Elwood
House
3
$1.1-1.19m
SOLD $1,190,000
Northcote
House
4
$1.1-1.2m
SOLD $1,230,000
Kew
House
4
$1.2-1.4m
SOLD $1,360,000
Caulfield
House
6
$1.1-1.25m
SOLD $1,420,000
St Kilda
Townhouse
2
$1.3m+
PASSED IN
Brighton
Townhouse
3
$1.3m+
PASSED IN
South Yarra
House
3
$1.45-1.6m
PASSED IN
Kew
House
4
$1.7m+
SOLD $1,800,000
Clifton Hill
House
3
$1.8-2m
SOLD $2,040,000
West Melbourne
House
7
$1.8-2m
SOLD $2,210,000
Sold
8
Passed In
3
NPB Clearance Rate 72%
Total
11
Overall

Sold
35
Passed In
9
NPB Clearance Rate 79%
Total
44
AUCTIONS IN THE SPOTLIGHT
8A James St, Bentleigh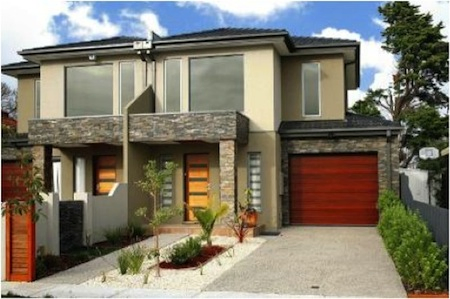 Reported by:

Catherine Cashmore

Agent:

Buxton

Quote:

High $800k

Crowd:

10 people (approx.)

Bidders:

1

On Market:

N/A

Result:

Passed in $860,000
Comment:
Despite it's prominent position central to the McKinnon School Zone, there was little interest for this modern 4 bedroom family sized townhouse. The auctioneer opened with a vendor bid of $850,000 – however it took some time and extra encouragement before he received a genuine bid of $860,000.
The property passed in for negotiation, however although it was clear some activity took place – with the result reported to the paper as 'passed in for $870,000' – the property failed to sell and a reserve of $920,000 has been indicated.
4/37 Tennyson St, Elwood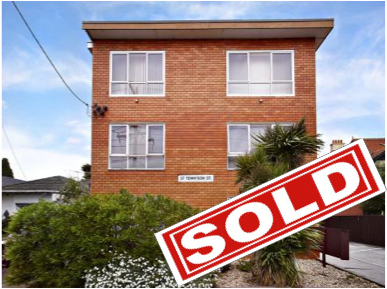 Reported by:

Catherine Cashmore

Agent:

Gary Peer

Quote:

$400,000-$440,000

Crowd:

40 people (approx.)

Bidders:

3

On Market:

N/A

Result:

Passed in $416,000 – SOLD $445,000
Comment:
Despite three active bidders this property also failed to meet reserve. Opening on with a genuine bid of $370,000, the auctioneer commented that he should have been a dentist as resulting bids were like 'pulling teeth.'
The bidding reduced to 1k increments at the $410,000 mark and finally passed in at $416,000 Post auction negotiation was successful however, and a sales result of $445,000 was recorded.
4/128 North Rd, Brighton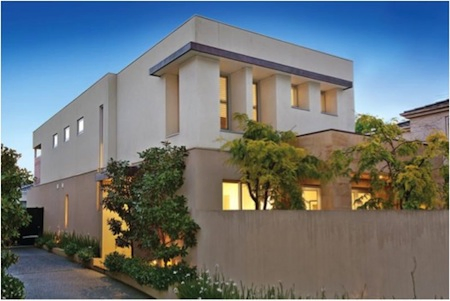 Reported by:

Catherine Cashmore

Agent:

Marshall White

Quote:

'Over 1.2Mil'

Crowd:

40 people (approx.)

Bidders:

1

On Market:

N/A

Result:

Passed in at $1,225,000
Comment:
In the searing heat a small crowd of interested neighbours gathered to see this luxury townhouse – only moments from the beach – go under the hammer.
After a resounding 'pre-amble' the auctioneer called for an opening bid. After no evident interest from the crowd, he opened with a vendor bid of 1.2 Mil asking for 25K increments.
After some efforts and a half time break one bidder finally 'played ball' offering $1,225,000. However with no opposing competition the property passed in for negotiation and failing to sell, the post auction reserve has been recorded at $1,400,000.
CONTACT US
If you need any assistance with searching, assessing or negotiating your next property purchase or simply wish to discuss your property buying needs, please don't hesitate to contact us. Alternatively, you can complete our online Help Us Help You form and we will contact you.
Regards
Antony Bucello and Catherine Cashmore