Why buyers still have the upper hand, following another weekend of healthy transaction figures.
by Antony Bucello & Catherine Cashmore
A 62 per cent clearance rate was recorded this weekend following a revised 63 per cent last weekend. However, once again over 1000 properties were recorded as SOLD throughout the week which makes the fourth weekend in a row this benchmark 'healthy turnover' figure has been achieved.
There has undoubtedly been a 'pre-Christmas' rush of purchasers which has resulted from a combination of lower interest rates, families needing accommodation for the start of the school year, and a larger majority of buyers accepting the market has – at least for the time being – 'bottomed out.'
This relatively 'short term' show of confidence is a welcome boost to the real estate industry which due to low transaction figures over the past five years, has experienced a fall in revenue of 1.6 per cent. A figure revised downwards to $8.9 Billion from a previous estimate of $9.61 Billion.
Different States are at different stages of the property cycle. Sydney – following years of poor infrastructure development – is suffering a shortage of housing relative to current demand. Therefore price rises in some suburbs have already started to occur.
Perth is undergoing challenging conditions for property buyers with bumper growth in the population stakes principally being spurred on through various mining projects therefore encouraging a 'rush to market' in the investment sector.
Melbourne on the other hand has had a period of 'out-performing' in the building stakes; so supply in some areas of our city has exceeded current demand.
Albeit, most of the building has been in the form of high rise accommodation and new house and land packages in outer suburban areas where the socio demographic is price sensitive. Consequently, market prices in some areas of the city have continued to suffer from over supply and lack of competitive demand and conditions remain good for purchasers.
In contrast, the inner and middle ring suburbs of Melbourne remain the favoured location for the majority of home buyers – including investors – and therefore there's a natural 'floor' underneath how far prices can, and have dropped. This should remain the case whilst economic and employment conditions continue to be stable.
It is however important to note that whilst prices are showing stability, there is a larger number of properties selling 'prior' to auction and the unreported figures at the end of any auction weekend drag the revised clearance rate down one of two percentage points when the mid week numbers are released.
Therefore, the majority of sales are being resolved via negotiation and as such, buyers still have the upper hand. The next two weekends are the final 'bumper' auction weekends of the year before the market grinds to a relative halt for the annual 'real estate' Christmas break. It is hard to predict how the market will react when the sales season resumes at the end of January – at best it will continue on its current trajectory giving active buyers a balanced playing field.
However, with another interest rate drop widely predicted for the first week of December, it's fair to suggest we could be looking at an upswing of price growth buoyed on by an increased level of borrowing when – and more importantly 'if' – the banks pass pay heed to the RBA.
Weekend Clearance Rate Figures

Week Ending Sunday 25th November 2012

Clearance Rate:
62%
Total Auctions:
886 (90 unreported)
Sold:
540
Passed in:
346
At auction:
440
Vendor Bid:
133
Before auction:
100
Real bid:
213
After auction:
0
Total Private Sales:
505
Weekly Turnover:
1045
Source: www.reiv.com.au
The NPB clearance rate is representative of the results evidenced in the 'quality' end of the marketplace. We take the results from a range of suburbs; however please note we are not 'suburb specific'. NPB Melbourne, negotiate on hundreds of properties for their clients each year throughout all areas of Melbourne and the Bellarine Peninsula. The properties we highlight are taken from a selection which we carefully analyse for quality assessment and revise daily.
Weekend Clearance Rate Figures

Week Ending Sunday 25th November 2012

NPB Clearance Rate:
81%
Total Auctions Reviewed:
37
Sold:
30
Passed in:
7
Under $600k:
11
3
$600k-$1m:
11
2
$1m+:
8
2
Why is the NPB Clearance Rate always higher than the REIV Clearance Rate?
The NPB clearance rate is a snapshot of 'investment grade' or 'cream of the crop' properties representing only those we recommend to clients. These are properties that hold the best potential for a long term capital growth and rental demand. Whilst the Real Estate Institute of Victoria include all properties scheduled for auction (as reported by their members) – including those that are poorly located and unlikely to attract demand even in a robust climate; our clearance rate is far more representative of the market that represents our client's best interests. It's an important part of how we assess the best negotiation strategy for your needs.
The full list of the 38 properties reviewed by NPB this weekend:
< $600k

Suburb
Type
Beds
Quote
Result
Thornbury
Apartment
2
$330-360k
SOLD $343,000
Seddon
Apartment
2
$340-$370k
SOLD $370,000
Greensborough
House
3
$370-410k
SOLD $420,000
Mentone
Unit
2
$390-440k
SOLD $465,000
Hawthorn East
Apartment
2
$440-480k
SOLD $540,000
Carnegie
Unit
2
$450-480k+
PASSED IN
Yarraville
Unit
3
$490-530k
SOLD $546,000
Vermont
House
3
$500k+
SOLD $565,000
Doncaster East
Townhouse
3
$480k+
SOLD $570,000
Templestowe
Unit
3
$500-550k
SOLD UNDISCLOSED
Doncaster East
Unit
3
$520-570k
PASSED IN
Northcote
House
2
$530-580k
SOLD UNDISCLOSED
Doncaster
Townhouse
3
$550k+
SOLD $580,000
Balwyn North
Unit
3
$780k+
PASSED IN
Sold
11
Passed In
3
NPB Clearance Rate 78%
Total
14
$600k – $1m

Suburb
Type
Beds
Quote
Result
Richmond
Apartment
2
$560-610k
SOLD $615,000
Richmond
Apartment
2
$590-640k
SOLD $640,000
Richmond
House
2
$600k+
SOLD $655,000
Richmond
Townhouse
2
$540-580k
SOLD $658,000
Newport
House
3
$640-690k
SOLD $755,000
Abbotsford
House
3
$690k+
SOLD $760,000
North Melbourne
Townhouse
3
$750-790k
SOLD $800,000
Brunswick East
House
3
$670-735k
SOLD $803,500
Moonee Ponds
House
3
$780-850k
PASSED IN
Caulfield South
House
3
$820-890k
SOLD $907,500
Carlton North
House
3
$800-880k
SOLD $970,000
Yarraville
House
3
$880-950k
PASSED IN
Balwyn North
Townhouse
3
$900-990k
SOLD $980,000
Sold
11
Passed In
2
NPB Clearance Rate 84%
Total
13
$1m+

Suburb
Type
Beds
Quote
Result
Balwyn
Unit
3
$980k+
SOLD $1,152,500
South Melbourne
House
4
$900k+
SOLD $1,280,000
North Melbourne
House
3
$1.1-1.175m
SOLD $1,305,000
Elwood
House
4
$1.2m+
SOLD $1,353,000
Elwood
House
3
$1.45-1.6m
SOLD $1,600,000
Kensington
House
4
$1.3-1.4m
SOLD $1,775,000
Fitzroy North
House
4
$1.55-1.7m
SOLD $1,785,000
Ivanhoe
House
5
$2.2m+
PASSED IN
Prahran
House
3
$1.6-1.7m
PASSED IN
Armadale
House
6
$3m+
SOLD $3,250,000
Sold
8
Passed In
2
NPB Clearance Rate 81%
Total
10
Overall

Sold
30
Passed In
7
NPB Clearance Rate 81%
Total
37
AUCTIONS IN THE SPOTLIGHT
301/122 Ormond Rd, Elwood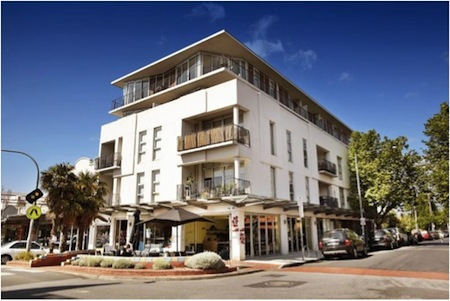 Reported by:

Catherine Cashmore

Agent:

Chisholm & Gammon

Quote:

$590,000-$635,000

Crowd:

12 (approx.)

Bidders:

0

On Market:

N/A

Result:

Passed in Vendor Bid of $590,000 – reserve $630,000
Comment:
Elwood's a popular suburb for home buyers and investors, however there was no heated competition for this modern two bedroom apartment located conveniently on the footstep of Elwood village. The auction was sparsely attended with no more than a dozen watching. Opening on a vendor bid of 580k, the auctioneer assured the crowd that Elwood was the 'Best location in the world!- if not universe!!'
However his confidence in the location didn't pay dividends, and after a second vendor bid of 590k, the property passed in.
39-41 Adelaide St, Armadale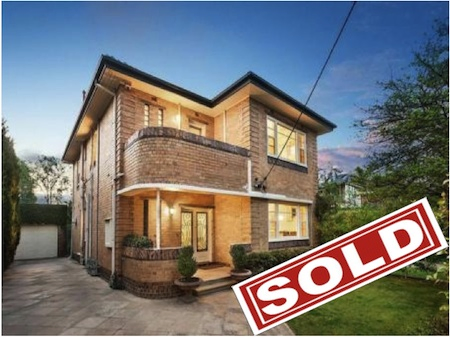 Reported by:

Catherine Cashmore

Agent:

R T Edgar

Quote:

POA

Crowd:

50 (approx.)

Bidders:

4

On Market:

$3,025,000

Result:

SOLD $3,255,000
Comment:
A rare opportunity to secure over 700sqm of land, with a wide street frontage of 20.9m and the potential for 2 street addresses encouraged heated competition from a range of buyers looking to take advantage of the numerous 'lucrative' development options that the suburb Armadale rarely offers.
Opening on a real bid of $2,500,000, four bidders competed and the auction 'flew'.
At $3,025,000 the home was announced 'on the market' with no referral to the vendor, and some $230,000 later the hammer fell at $3,255,000.
4/6 Maroona Road Carnegie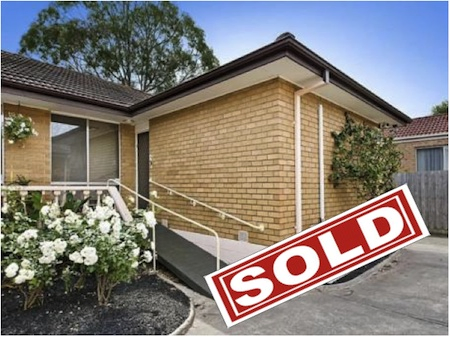 Reported by:

Catherine Cashmore

Agent:

Woodards

Quote:

$450,000-$480,000

Crowd:

25 (approx.)

Bidders:

1

On Market:

N/A

Result:

Passed in at $460,000 SOLD $495,000
Comment:
In the searing heat of the afternoon around 20 onlookers gathered for this auction. However it took a vendor bid of $450,000 and a half time break to 'consult with the vendor,' before one bidder offered an additional $10,000 on top of the auctioneer's initial vendor offering.
With no further interest the property passed in at $460,000 for negotiation. A successful result was subsequently achieved and the home sold for $495,000 – some way above the quoted range.
20A Acacia Street, Doncaster East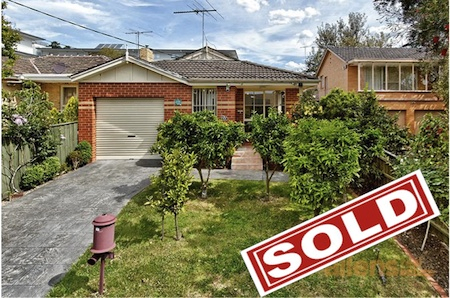 Reported by:

Antony Bucello

Agent:

'Allens' real estate

Quote:

In excess of $480,000

Crowd:

40 (approx.)

Bidders:

2

On Market:

$530,000

Result:

SOLD $570,000
Comment:
There was good interest in this well presented unit in Doncaster East. Opening with a genuine bid of $500,000 'above' the quoted range, two bidders competed.
At $530,000 the auctioneer accounted the property 'on the market' – and with a final flurry of competitive bidding, the home sold for a healthy $570,000.
CONTACT US
If you need any assistance with searching, assessing or negotiating your next property purchase or simply wish to discuss your property buying needs, please don't hesitate to contact us. Alternatively, you can complete our online Help Us Help You form and we will contact you.
Regards
Antony Bucello and Catherine Cashmore