RP Data have released details of their 'daily house price' index for the month of June.
As expected – and as I voiced a few weeks ago whilst questioning the falls in May which were not evident 'on the ground' with all noticeable indicators from an anecdotal perspective, pointing towards continued stability and if anything, further climbs – the monthly index for June as reversed the fall in May with a 1.9 per cent lift across the five aggregated capital cities.
According to R P Data, Melbourne house prices increased 2.3 per cent over the month – however they still remain – 0.4 per cent down for the quarter. Year on year however we're in positive territory with a recorded 3.4 per cent lift. R P Data has Melbourne's median dwelling price as $512,000.
This weekend produced another round of strong results. The 73 per cent clearance rate was no doubt buoyed by a proportion of first home buyers trying to take advantage of the $7000 grant for established housing which is due to end on the 1st July.
For those who did manage to purchase – a settlement date on or after July 1st also advantages them a 40 per cent saving in stamp duty, whilst a settlement date prior to July 1st only gives a 30 per cent saving for this demographic, therefore you can see how alluring the 'double dip' bonus must have felt.
However, from the auctions I attended, competition was strong. Most first home buyers have a budget around $300,000 and it was clear from the numbers bidding – which comprised of at least 3 individuals at each auction I attended – the $7000 grant would have been quickly burnt away in an attempt to outbid the competition.
Once again, it shows the futility of first home buyer grants as a savings mechanism, further establishing the fact that the more money you pump into the market, the higher house and unit prices inevitably become.
As most are aware Australia has now tipped 23 Million on the population clock. Coming from the UK, in which there are over 60 Million individuals in an area of land which fits into Australia some 58 times over – the 4.25 Million share of the populous residing in Melbourne city and the surrounding sprawl feels perceptibly different.
Victoria has exceeded all states in the population stakes. According to the ABS, over the year to 2012, there we welcomed an additional 99,548 new residents. Of that number, 56.4 per cent are overseas migrants, 41.8 per cent from births, and only 1.7 per cent from interstate migration.
When it comes to interstate migration, Queensland sits top of the tree whilst Western Australia is recording the fastest rate of population growth, with a 3.5 per cent rise over the course of 2012.
Western Australia houses 10 per cent of Australia's population; however over the past two years it's taken the lion's share of our nation's jobs growth, primarily due to the mining boom which has now plateaued.
It's for this reason, that Western Australia – (along with NSW) – is exceeding the five year average in housing turnover (number of sales.)
Nationally, we're still 8.8 per cent below the five year average with Melbourne sitting some 15 per cent below the five year average.
Therefore, despite the price rises in the inner and middle suburban rings, and to some extent the outer suburban rings, we have some way to go before we can hail a full recovery.
All of the above data is useful from a macro perspective – however for investors, it's the micro data that counts.
Without a good understanding of recent local sales, local turnover suburb by suburb, current properties on the market and importantly – properties coming onto the market – along with comprehensive knowledge of the predominant local buyer demographic shopping in the area, it's impossible to assess a purchase adequately.
In this respect, it would pay dividends to enlist the help of someone experienced in the field of property acquisition and local market analysis prior to making attempts to do so.
Catherine Cashmore
Weekend Clearance Rate Figures

Week Ending Sunday 30th June 2013

Clearance Rate:
73%
Total Auctions:
601 (54 unreported)
Sold:
437
Passed in:
164
At auction:
358
Vendor Bid:
76
Before auction:
78
Real bid:
88
After auction:
1
Total Private Sales:
584
Weekly Turnover:
1021
Source: www.reiv.com.au
The NPB clearance rate is representative of the results evidenced in the 'quality' end of the marketplace. We take the results from a range of suburbs; however please note we are not 'suburb specific'. NPB Melbourne, negotiate on hundreds of properties for their clients each year throughout all areas of Melbourne and the Bellarine Peninsula. The properties we highlight are taken from a selection which we carefully analyse for quality assessment and revise daily.
NPB's clearance rate is moving in line with REIV data – however it should be noted, the quality and quantity of 'good' listings are slowly reducing as we approach winter and it's expected this could increase competition.
Weekend Clearance Rate Figures

Week Ending Sunday 30th June 2013

NPB Clearance Rate:
84%
Total Auctions Reviewed:
52
Sold:
43
Passed in:
8
Under $600k:
18
4
$600k-$1m:
17
2
$1m+:
8
2
Why is the NPB Clearance Rate always higher than the REIV Clearance Rate?
The NPB clearance rate is a snapshot of 'investment grade' or 'cream of the crop' properties representing only those we recommend to clients. These are properties that hold the best potential for a long term capital growth and rental demand. Whilst the Real Estate Institute of Victoria include all properties scheduled for auction (as reported by their members) – including those that are poorly located and unlikely to attract demand even in a robust climate; our clearance rate is far more representative of the market that represents our client's best interests. It's an important part of how we assess the best negotiation strategy for your needs.
The full list of the 52 properties reviewed by NPB this weekend:
< $600k

Suburb
Type
Beds
Quote
Result
South Yarra
Apartment
1
$310-340k
SOLD $405,000
North Melbourne
Apartment
1
$390-430k
SOLD $408,000
Balwyn
Apartment
2
$370-400k
SOLD $410,000
Brunswick East
Apartment
1
$330-360k
SOLD $415,000
Hawthorn East
Apartment
2
$370-390k
PASSED IN
St Kilda East
Apartment
2
$370-410k
SOLD $443,000
Glen Iris
Apartment
2
$400k+
SOLD $445,000
Alphington
Apartment
2
$400k+
PASSED IN
Hampton East
Apartment
2
$460k+
SOLD $465,000
Carnegie
Apartment
2
$410-450k
SOLD $490,000
Fairfield
Unit
2
$380-415k
SOLD $495,000
Reservoir
Townhouse
3
$420-450k
PASSED IN
Ascot Vale
Townhouse
3
$450-500k
SOLD $502,500
Canterbury
Apartment
2
$450-500k
SOLD $510,000
Hawthorn
Apartment
2
$450k+
PASSED IN
Surrey Hills
Unit
2
$500-550k
SOLD $555,000
Doncaster
Unit
3
$460-520k
SOLD $560,000
Coburg North
House
3
$450-495k
SOLD $562,000
Armadale
Apartment
2
$450-500k
SOLD $570,000
Ringwood
House
3
$500k+
SOLD $590,000
Yarraville
House
2
$550k+
SOLD $590,000
Pascoe Vale
House
3
$490-540k
SOLD $597,000
Sold
18
Passed In
4
NPB Clearance Rate 81%
Total
22
$600k – $1m

Suburb
Type
Beds
Quote
Result
Balwyn North
Unit
2
$450-500k
SOLD $600,000
Collingwood
Apartment
2
$540k+
SOLD $610,000
Thornbury
Unit
3
$570-630k
SOLD $610,000
Seddon
House
2
$530-560k
SOLD $613,000
Preston
House
3
$550k+
SOLD $615,500
Kew
Apartment
2
$520k+
SOLD $626,000
Bulleen
Unit
3
$550-600k
SOLD $638,000
Yarraville
House
3
$590-640k
SOLD $655,000
Doncaster
Townhouse
3
$570k+
SOLD $670,000
Northcote
Townhouse
2
$610-660k
SOLD $690,000
Brunswick
House
3
$550-600k
SOLD $716,000
Bulleen
House
3
$550-590k
SOLD $775,000
Preston
House
3
$720-790k
SOLD $855,500
Thornbury
House
3
$750-825k
SOLD $890,000
South Yarra
Townhouse
3
$800k+
PASSED IN
Richmond
House
2
$800k+
SOLD $935,000
Abbotsford
Townhouse
3
$800-880k
SOLD $907,000
Balwyn North
House
3
$800-880k
SOLD $988,000
Toorak
Apartment
3
$900k+
PASSED IN
Sold
17
Passed In
2
NPB Clearance Rate 89%
Total
19
$1m+

Suburb
Type
Beds
Quote
Result
Toorak
Apartment
3
$900k+
SOLD $1,010,000
Glen Iris
House
3
$1.1-1.2m
SOLD $1,230,000
Fitzroy North
House
2
$1-1.1m
SOLD $1,226,000
South Melbourne
House
3
$1.15m+
PASSED IN
Malvern East
House
4
$1.15-1.25m
SOLD $1,290,000
Glen Iris
House
4
$1.3m+
SOLD $1,620,000
Canterbury
House
4
$1.8m+
SOLD $2,180,000
Kew
House
3
$2.3m+
SOLD $2,505,000
Hawthorn
House
5
$2.1-2.3m
SOLD $2,600,000
Toorak
House
4
$4.8m+
PASSED IN
Sold
8
Passed In
2
NPB Clearance Rate 80%
Total
10
Overall

Sold
43
Passed In
8
NPB Clearance Rate 84%
Total
51
AUCTIONS IN THE SPOTLIGHT
6/44 Rosstown Road Carnegie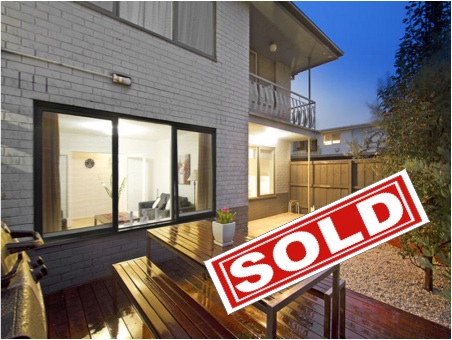 Reported by:

Catherine Cashmore

Agent:

Ray White

Quote:

$410,000-$450,000

Crowd:

90 people (approx.)

Bidders:

3

On Market:

$460,000

Result:

SOLD $490,000
Comment:
Three bidders competed for this 2 bedroom unit complete with courtyard in the heart of Carnegie – walking distance to all amenities. Opening with a real bid just over $400,000 – the auction gained traction and the pace was fast. At $460,000 it was announced on the market, and at $490,000 the contract hit the auctioneers hand.
6/4 Holloway Street Ormond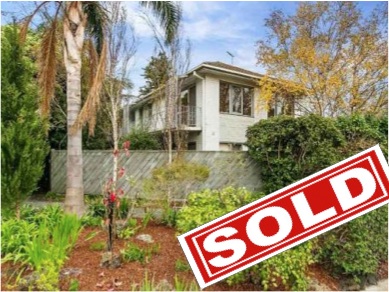 Reported by:

Catherine Cashmore

Agent:

Woodards

Quote:

$220,000-$240,000

Crowd:

50 people (approx.)

Bidders:

4

On Market:

$240,000

Result:

SOLD $280,250
Comment:
There was heated competition for this 1 bedroom unit in tree lined street in Ormond.
Well suited to first home buyers, the auction opened with a real bid at $215,000.
The bidding progressed quickly and seemed to take no time at all to reach its 'on market' figure of $240,000.
Squeezing their budget to the max, two bidders went tit for tat until the property was finally announced as sold for the grand price of $280,250.
CONTACT US
If you need any assistance with searching, assessing or negotiating your next property purchase or simply wish to discuss your property buying needs, please don't hesitate to contact us. Alternatively, you can complete our online Help Us Help You form and we will contact you.
Regards
Antony Bucello and Catherine Cashmore