by Antony Bucello & Catherine Cashmore
Melbourne recorded a 76 per cent clearance rate over the weekend – and although it may reduce when the mid week numbers are collected, it's still the strongest result to date.
There's an ongoing discussion between our politicians as to whether low interest rates indicate 'good' or 'bad' economic management, with Joe Hockey warning – correctly – that a further cut indicates a slowing, if not, "struggling," economy, and Kevin Rudd shoring up his corner with the backhanded comment that this merely implies the opposition think 'high interest rates' must be a 'good' thing.
The last time the RBA moved interest rates so close to an election was back in August 2007 just prior to John Howard's demise from office – except of course, at that point, the cash rate was lifted +0.25 per cent to 6.75 per cent with the comment from Governor Glenn Steven's that;
"The world economy is still expected to grow at an above-average pace.." and noting the need to contain medium term inflation.
After Kevin Rudd entered office, house prices were at a peak, and two further increases in both February and March took cash rate to 7.25 per cent, after which the contagion of the GFC resulted in a swift 'six' consecutive rate cut cycle as we felt the worldly repercussions of a highly interconnected financial system regulated by fear and greed, teetering on the brink of economic collapse.
The swift reversal which sent us right back into a rate 'hike' cycle occurred in line with the Rudd stimulus packages, including the first home owner 'boost' which applied to contracts entered into between 14th October 2008 and 31st December 2009 and consequently, swathes of easy credit entered the housing market creating a short term price multiplier effect across all ranges and arresting the downward decline in household 'debt' growth.
The party could only last so long, and in response to the high Aussie dollar, subdued credit growth, declining asset prices and continued under-performance in the construction sector, the current rate easing cycle, which commenced 2nd November 2011, has been going on for 18 months.
The resulting eight cuts which leave us with the lowest cash rate in at least 50 years have been successful in taking some of the air out the Aussie dollar, albeit newly revised forecasts from Government indicate a worrying trend in rising unemployment, and cautionary words are emerging from the RBA as Governor Glenn Steven's evaluates that;
"One's assessment of prospects for consumption will be driven mainly by one's assessment of the outlook for income, but will also be affected by expectations about asset values and in particular one's view on whether housing prices are overvalued.."
Job ads fell by 1.1 per cent in July – the 5th consecutive monthly decline, and a cumulative 19 per cent over the past 12 months. Business confidence is waning with conditions at a 4-year low, household income dynamics worsening, and considering we have a tightly contested Federal election on the door step, there is little prospect of improvement in the near-term.
With the above in mind, it 'seems' a sensible move to pull the one economic lever the RBA have to hand, and provide 'relief' to "interest-sensitive spending and asset values."
However, since the global economic crisis; the world's banks have been concentrated on lowering rates in order to boost growth. The textbook model indicates the atmosphere will motivate an increase in lending for such items as homes, goods and services; however as we know, monetary policy is at best, a blunt instrument and whilst Governments can allocate at their discretion where to spend our tax dollars and pressure the banks to 'pay forward' the rate cuts gifted, they have limited influence on where cheap credit is spent (or for which asset it is lent) into the economy or to direct it into areas where it's needed most – which in terms of housing, would principally be construction.
However, as we know, the construction industry is not responding as desired, and instead, the gains are being felt in the established housing market.
Housing finance approvals rose solidly in June ahead of expectation, with ABS figures showing a seasonally adjusted 2.7 per cent increase in owner-occupied finance commitments which are now tracking 7 per cent above the five year moving average with the series up +14.2 per cent on the same time last year.
Loan sizes also increased – up 0.7 per cent for the month and 0.9 per cent for the year (a marked improvement from the beginning of the year) with the value of investor finance commitments up 18 per cent over the year.
ABS housing data shows nationally, prices have exceeded their 2010 peak – primarily led by Darwin, Perth and Sydney, with the other states still playing a game of catch up in median terms. And as I explained last week, for those of us who work 'on the ground' assisting purchasers, to describe the atmosphere as 'challenging' would be an understatement of terms.
Whilst Sydney is out in front of all States – principally due to a sharp drop in the number of listings for sale – Melbourne is exhibiting a near equal proportion of pent up demand and if you break the data down it's clear that the larger share of activity is investor lead. Since March 2009, the average First Home Buyer mortgage has grown by only 1.8 per cent, whereas the average mortgage for the market as a whole has grown by 9.6 per cent.
Despite a tight macro environment, there's little to suggest there is any change on horizon near term – we've certainly passed the 'bottom' of the market, although, how long the current rally will last is hard to predict.
Assuming rates are kept low for the foreseeable future, it's fair to conclude there could be more stretch to the bow in terms of price appreciation, albeit, for those who are planning on making a purchase, I would strongly caution the need to get qualified advice to prevent the risk of overpaying in a tight competitive environment.
For the time being – high demand, for a reducing pool of second hand dwellings is pushing the established housing market into a sellers domain.
Weekend Clearance Rate Figures

Week Ending Sunday 11th August 2013

Clearance Rate:
76%
Total Auctions:
548 (42 unreported)
Sold:
414
Passed in:
134
At auction:
335
Vendor Bid:
71
Before auction:
78
Real bid:
63
After auction:
1
Total Private Sales:
459
Weekly Turnover:
873
Source: www.reiv.com.au
The NPB clearance rate is representative of the results evidenced in the 'quality' end of the marketplace. We take the results from a range of suburbs; however please note we are not 'suburb specific'. NPB Melbourne, negotiate on hundreds of properties for their clients each year throughout all areas of Melbourne and the Bellarine Peninsula. The properties we highlight are taken from a selection which we carefully analyse for quality assessment and revise daily.
NPB's clearance rate moving in line with REIV data– however it should be noted, the quality and quantity of 'good' listings are slowly reducing now we're in winter, and this has increased competition.
Weekend Clearance Rate Figures

Week Ending Sunday 11th August 2013

NPB Clearance Rate:
86%
Total Auctions Reviewed:
51
Sold:
44
Passed in:
7
Under $600k+:
16
3
$600k-$1m:
18
2
$1m+:
10
2
Why is the NPB Clearance Rate always higher than the REIV Clearance Rate?
The NPB clearance rate is a snapshot of 'investment grade' or 'cream of the crop' properties representing only those we recommend to clients. These are properties that hold the best potential for a long term capital growth and rental demand. Whilst the Real Estate Institute of Victoria include all properties scheduled for auction (as reported by their members) – including those that are poorly located and unlikely to attract demand even in a robust climate; our clearance rate is far more representative of the market that represents our client's best interests. It's an important part of how we assess the best negotiation strategy for your needs.
The full list of the 51 properties reviewed by NPB this weekend:
< $600k

Suburb
Type
Beds
Quote
Result
Glen Iris
Apartment
2
$380k+
PASSED IN
Elsternwick
Apartment
2
$390-430k
SOLD $446,000
Brunswick
Unit
2
$450k+
SOLD $450,000
Pascoe Vale
Unit
2
$420-450k
SOLD $461,000
St Kilda East
Apartment
2
$400-440k
SOLD $464,000
St Kilda East
Apartment
2
$420-460k
SOLD $467,000
Elwood
Apartment
2
$370k+
SOLD $468,500
Prahran
Apartment
2
$390-430k
SOLD $472,000
Kensington
Apartment
2
$430k+
SOLD $475,000
Glen Iris
Apartment
2
$450k+
SOLD $489,000
Carnegie
Unit
2
$440-480k
SOLD $501,000
Reservoir
House
3
$450k+
SOLD $516,000
Northcote
Apartment
2
$480k+
PASSED IN
Northcote
Townhouse
2
$490k+
PASSED IN
Box Hill
Unit
2
$500k+
SOLD $545,000
Coburg
Townhouse
3
$500-550k
SOLD $560,000
Collingwood
Apartment
2
$550k+
SOLD $560,000
Preston
House
2
$500-550k
SOLD $563,000
Melbourne
Apartment
2
$540k+
SOLD $592,000
Sold
16
Passed In
3
NPB Clearance Rate 84%
Total
19
$600k – $1m

Suburb
Type
Beds
Quote
Result
Hawthorn East
Unit
2
$600k+
SOLD $676,000
Malvern
Unit
2
$550k+
SOLD $685,000
Brunswick West
Townhouse
2
$550-600k
PASSED IN
North Melbourne
Apartment
3
$580k+
SOLD $690,000
Preston
House
4
$600k+
PASSED IN
St Kilda
Apartment
2
$630-680k
SOLD $703,000
Oakleigh
House
3
$540-590k
SOLD $722,000
Toorak
Apartment
3
$650k+
SOLD $735,000
Thornbury
House
2
$630-700k
SOLD $740,000
Glen Iris
Unit
2
$670k+
SOLD $746,000
Ringwood
House
4
$540-590k
SOLD $761,000
Port Melbourne
Apartment
2
$760-795k
SOLD $770,000
Windsor
Townhouse
2
$750k+
SOLD $826,000
Brunswick
Townhouse
3
$700-770k
SOLD $855,000
Richmond
House
2
$700-770k
SOLD $869,000
Hampton
House
3
$770-840k
SOLD $875,000
Armadale
Townhouse
2
$800k+
SOLD $900,000
Thornbury
House
3
$765-840k
SOLD $910,000
Northcote
House
2
$800-880k
SOLD $935,000
Balwyn North
House
3
$790-860k
SOLD $989,000
Sold
18
Passed In
2
NPB Clearance Rate 90%
Total
20
$1m+

Suburb
Type
Beds
Quote
Result
Armadale
Townhouse
2
$900k+
SOLD $1,010,000
Balwyn
House
3
$800-880k
SOLD $1,060,000
Toorak
Apartment
3
$900k+
SOLD $1,080,000
Newport
Townhouse
4
$950k-1m
PASSED IN
Yarraville
House
4
$1.15m+
SOLD $1,249,000
Hawthorn
Apartment
3
$1.2m+
PASSED IN
Glen Iris
House
5
$1.3m+
SOLD $1,465,000
Windsor
House
4
$1.35m+
SOLD $1,610,000
Prahran
House
3
$1.5m+
SOLD $1,715,000
Alphington
House
4
$1.8m+
SOLD $2,100,000
Brighton
House
8
$2m+
SOLD $2,200,000
Camberwell
House
4
$3.75m+
SOLD $4,700,000
Sold
10
Passed In
2
NPB Clearance Rate 83%
Total
12
Overall

Sold
44
Passed In
7
NPB Clearance Rate 86%
Total
51
AUCTIONS IN THE SPOTLIGHT
8/3 Alfriston St, Elwood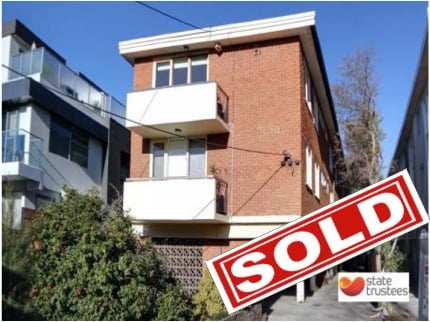 Reported by:

Catherine Cashmore

Agent:

Rodney Morley

Quote:

$370,000+

Crowd:

200 people (approx.)

Bidders:

5

On Market:

$400,000

Result:

SOLD $468,500
Comment:
A hotly contested 'state trustee' auction – for what was essentially, an un-liveable 2 bedroom unit, in need of a complete internal renovation.
1488 Dandenong Road Oakleigh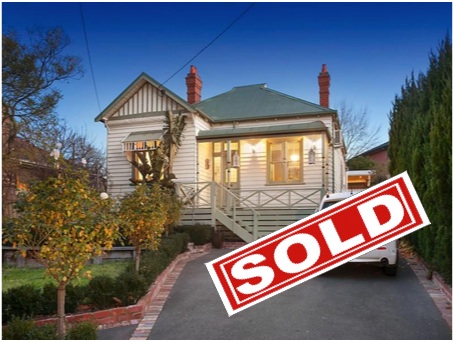 Reported by:

Robert Di Vita

Agent:

Buxton

Quote:

$600,000+

Crowd:

45+ people (approx.)

Bidders:

4

On Market:

$705,000

Result:

$722,000
Comment:
A very strong result for this free standing Edwardian home – updated in part, but with plenty of 'value add' potential for those willing. In a softer market the location would have deterred buyers, however, the result was representative of the 'heat' we're currently experiencing in Melbourne market wide.
CONTACT US
If you need any assistance with searching, assessing or negotiating your next property purchase or simply wish to discuss your property buying needs, please don't hesitate to contact us. Alternatively, you can complete our online Help Us Help You form and we will contact you.
Regards
Antony Bucello and Catherine Cashmore