Many renters wanting to buy their first property are constantly faced with media coverage decrying the difficulties of entering the market. The good news is that it actually is still very possible for renters to purchase property and enter the market. The key to successful property purchase is understanding the market and what is achievable in the long term.
In a lot of media coverage on property these days there is an unfortunate comparison often made between buying properties now compared to buying a property thirty years ago. The reality is that buying now is very different to buying in the past. The market is different, property is different, there are more people, and people live their lives differently.
A generation ago buyers were more likely to purchase their first property with the intention of living in it for the next few decades and raise a family, and then maybe buy an investment later on.
Those soon to be buyers who are currently renters are more likely to do the opposite; that is, purchase an investment property while they rent and eventually purchase another property as an owner occupier.
There is nothing wrong with this method of buying property with the eventual goal of buying as an owner occupier. In fact, it can have a number of benefits.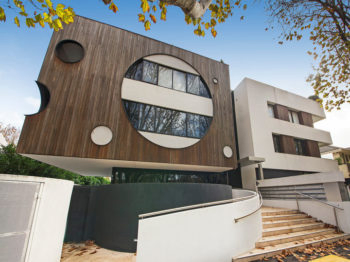 Owning an investment property while renting allows investors to live in the area they prefer, while still getting the benefit of owning an investment property. They can build equity in the investment property which can then be leveraged to purchase a second property to live in.
That all sounds pretty straight forward, but the key to this strategy of course comes down to purchasing the right property, which can be easier said than done.
Securing a good quality property that accumulates strong capital growth is likely to be a better approach than buying a property with a high rental yield. A higher rental yield would mean more cash in the owner's hand, but faster capital growth means the owner has more equity to leverage off to then buy a second property, which they may do as owner occupiers.
In this instance, buyers can use the investing strategy to their advantage. Strong capital growth means investor-renters can build more equity more quickly than they otherwise would have if they had saved to buy their first house as owner occupiers. The first purchase doesn't have to be the family home, rather a great stepping stone.
National Property Buyers advocate, Rob Di Vita, quoted in realestate.com.au made the very point.
"People are leveraging off the equity of their first purchase to assist in buying their next. This allows them to either keep their first home as an investment or sell."
"I think it's important that buyers understand that their first home doesn't have to be their 'forever home'. They should look at their first purchase as a way to get into the market which they can leverage off to make a second purchase."