by Antony Bucello & Catherine Cashmore
Once again, Melbourne is producing robust results with the clearance rate 'year to date' now residing at 70 per cent (up from 68 per cent in April) and the latest REIV house price index posting a 1.4 per cent increase for the month of May.
According to the REIV, this is the eighth consecutive month of 'house price' increases, with unit prices also showing a moderate boost – up 0.9 per cent for the month – which is the third consecutive monthly rise.
Not surprisingly, the biggest gains have been recorded in the inner and middle regions of the city – principally, the 'auction dominated' terrains – with the outer suburbs remaining stable.
When confidence improves and auction results start to 'openly' surpass their reserve, the number of vendors opting to sell using this method increases. As reported by the REIV – by the end of June approximately 3,175 auctions will have been held. Only once in the past decade (2010) have there been more auctions in June, and in the inner and middle ring suburbs there is no perceptible sign of the market weakening, if anything the reverse is occurring.
It's not quite the rampant atmosphere experienced in 2007 during which the 'lending frenzy' leading up to the GFC was pushing excessive amounts of easy credit into the market. Prices are still well below their peak and results patchy.
Albeit, whilst the aggregated data shows only moderate gains, – in areas where auction sales predominate (such as Bentleigh, Hawthorn, Glen Iris for example) a number of economic and social factors have combined to push it well and truly into a sellers domain.
The recent drop in the cash rate, provided buyers will a little more spending power, however the 70 per cent year to date clearance rate with overall turnover increasing and prices swinging past the reserve, is more to do with the effect public auctions have on buyer confidence than anything else.
The physiological impact when bidding against competition for an emotional asset has been well documented – and when confidence improves, this method of sale does result in higher prices – prices which would be extremely difficult to negotiate in a private sale scenario during which there would be no undisputed evidence to the 'leading' buyer that a competitor is willing to pay more.
Not unlike sports gambling – a well staged auction actively encourages buyers to lose a sense of considered rationality, with a trained auctioneer pushing the 'players' to stretch their budgets past their pre-established limit, which when combined with a strong desire to 'win' at all costs, can result in a potentially dangerous set of circumstances.
According to SQM's weekly "vendor sentiment index," asking prices are – if anything – trending upwards which once again suggests there is demand in the market currently meeting expectation.
It's clear, investors remain the most active demographic, with the value of investor finance commitments up by 1% in April, and 18% over the year – the highest level since January 2008, which would have a beneficial roll over effect for those relying on sales to 'upgrade' (which it should be noted, increases spending power without the need to increase borrowing levels.)
In a recent survey conducted by Mortgage Choice of a sample 1000 mortgage holders, 83 per cent (roughly four out of five) voiced consideration to use the equity in their principle place of residence to purchase an investment property – the trend is strong.
With the above factors combined, plus expectation of another rate cut (or two) over the months ahead, it's unlikely we'll see any change to the current status quo – for the time being at least.
Weekend Clearance Rate Figures

Week Ending Sunday 16th June 2013

Clearance Rate:
70%
Total Auctions:
740 (39 unreported)
Sold:
521
Passed in:
219
At auction:
417
Vendor Bid:
146
Before auction:
102
Real bid:
73
After auction:
2
Total Private Sales:
425
Weekly Turnover:
946
Source: www.reiv.com.au
The NPB clearance rate is representative of the results evidenced in the 'quality' end of the marketplace. We take the results from a range of suburbs; however please note we are not 'suburb specific'. NPB Melbourne, negotiate on hundreds of properties for their clients each year throughout all areas of Melbourne and the Bellarine Peninsula. The properties we highlight are taken from a selection which we carefully analyse for quality assessment and revise daily.
NPB's clearance rate is moving in line with REIV data – however it should be noted, the quality and quantity of 'good' listings are slowly reducing as we approach winter and it's expected this could increase competition.
Weekend Clearance Rate Figures

Week Ending Sunday 16th June 2013

NPB Clearance Rate:
86%
Total Auctions Reviewed:
52
Sold:
45
Passed in:
7
Under $600k:
17
1
$600k-$1m:
19
4
$1m+:
16
2
Why is the NPB Clearance Rate always higher than the REIV Clearance Rate?
The NPB clearance rate is a snapshot of 'investment grade' or 'cream of the crop' properties representing only those we recommend to clients. These are properties that hold the best potential for a long term capital growth and rental demand. Whilst the Real Estate Institute of Victoria include all properties scheduled for auction (as reported by their members) – including those that are poorly located and unlikely to attract demand even in a robust climate; our clearance rate is far more representative of the market that represents our client's best interests. It's an important part of how we assess the best negotiation strategy for your needs.
The full list of the 52 properties reviewed by NPB this weekend:
< $600k

Suburb
Type
Beds
Quote
Result
Ascot Vale
Apartment
2
$385-420k
SOLD $415,000
Yarraville
House
2
$380-420k
SOLD $437,000
Heidelberg
Apartment
2
$390-430k
SOLD $440,000
Prahran
Apartment
1
$350-380k
SOLD $453,000
Preston
Apartment
2
$380-420k
SOLD $508,000
Surrey Hills
Apartment
2
$480k+
SOLD $510,000
Prahran
Apartment
1
$370-400k
SOLD $511,000
Box Hill
Unit
2
$390-420k
SOLD $515,500
Reservoir
House
3
$400-440k
PASSED IN
South Kingsville
House
3
$480-510k
SOLD $525,000
Yarraville
House
2
$500-550k
SOLD $530,000
Hawthorn East
Apartment
2
$440-480k
SOLD $538,000
Preston
Unit
3
$440k+
SOLD $548,000
Reservoir
House
3
$480k+
PASSED IN
Collingwood
Apartment
2
$520-560k
SOLD $562,500
Wheelers Hill
House
3
$490k+
SOLD $576,000
Preston
House
3
$520-570k
SOLD $592,500
Richmond
Apartment
2
$500k+
SOLD $596,000
Sold
16
Passed In
2
NPB Clearance Rate 88%
Total
18
$600k – $1m

Suburb
Type
Beds
Quote
Result
Reservoir
House
3
$480k+
SOLD $600,000
Pascoe Vale
House
3
$400-440k
SOLD $605,000
Doncaster East
Unit
3
$520-570k
SOLD $605,000
Kensington
Townhouse
2
$550-600k
SOLD $610,000
Yarraville
House
3
$590-630k
SOLD $655,000
Ivanhoe
Unit
3
$530-580k
SOLD $663,000
Mentone
House
4
$650-690k
SOLD $734,000
West Footscray
House
3
$660-710k
PASSED IN
Yarraville
House
3
$690-740k
SOLD $735,000
Thornbury
House
3
$680-720k
SOLD $756,000
Richmond
Apartment
2
$600k+
SOLD $757,000
Northcote
Warehouse
2
$650k+
SOLD $774,000
Caulfield South
House
3
$680-750k
SOLD $811,000
Clifton Hill
Townhouse
2
$700-770k
SOLD $846,000
St Kilda East
Townhouse
3
$770-850k
SOLD $865,000
Maribyrnong
House
5
$800-880k
SOLD $875,000
Elwood
Apartment
2
$800-880k
PASSED IN
Richmond
Townhouse
2
$800-850k
SOLD $910,000
St Kilda
House
3
$850k+
PASSED IN
Balwyn North
House
3
$800-880k
SOLD $920,000
Moonee Ponds
Apartment
3
$700-750k
SOLD $940,000
Yarraville
House
3
$890-950k
PASSED IN
South Yarra
Townhouse
3
$900k+
SOLD $950,000
Sold
19
Passed In
4
NPB Clearance Rate 82%
Total
23
$1m+

Suburb
Type
Beds
Quote
Result
Windsor
House
4
$850k+
SOLD $1,029,000
Kew
House
3
$1.1m+
SOLD $1,302,500
Hawthorn
Apartment
3
$1.25m+
SOLD $1,375,000
Elwood
House
2
$1.3-1.4m
SOLD $1,400,000
St Kilda
Townhouse
3
$1.2-1.3m
SOLD $1,460,000
Hawthorn
House
2
$1.35m+
SOLD $1,700,000
Parkville
House
3
$1.5-1.65m
SOLD $1,700,000
Canterbury
House
4
$1.6m+
SOLD $1,710,000
Toorak
House
3
$1.5m+
SOLD $1,820,000
Balwyn
House
5
$1.6-1.7m
SOLD $2,210,000
Kew
House
4
$2m+
PASSED IN
Sold
10
Passed In
1
NPB Clearance Rate 90%
Total
11
Overall

Sold
45
Passed In
7
NPB Clearance Rate 86%
Total
52
AUCTIONS IN THE SPOTLIGHT
86 Hunter St, Richmond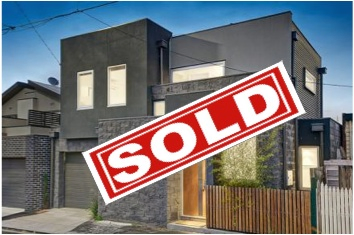 Reported by:

Catherine Cashmore

Agent:

Jellis Craig

Quote:

$800,000-$850,000

Crowd:

50 people (approx.)

Bidders:

2

On Market:

$895,000

Result:

SOLD $910,000
Comment:
The auction started rather slowly with the auctioneer placing two vendor bids starting at $800,000. However, once someone decided to raise a hand, two buyers competed to push the result into the high $800,000s. At $895,000 the home was called 'on the market' and a few bids later, it sold for $910,000.
2/1B Kintore Cr BOX HILL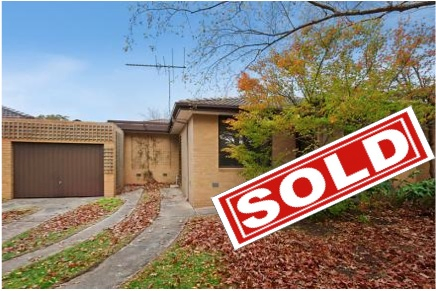 Reported by:

Antony Bucello

Agent:

Fletchers

Quote:

$390,000-$420,000

Crowd:

60 people (approx.)

Bidders:

5

On Market:

$460,000

Result:

SOLD $515,000
Comment:
There was heated competition for this 2 bedroom unit in the heart of Box Hill. With five bidders competing, the price quickly exceeded its quoted range to be announced on the market at $460,000.
Unexpectedly, the final result exceeded $500,000 with the hammer falling at $515,000.
CONTACT US
If you need any assistance with searching, assessing or negotiating your next property purchase or simply wish to discuss your property buying needs, please don't hesitate to contact us. Alternatively, you can complete our online Help Us Help You form and we will contact you.
Regards
Antony Bucello and Catherine Cashmore