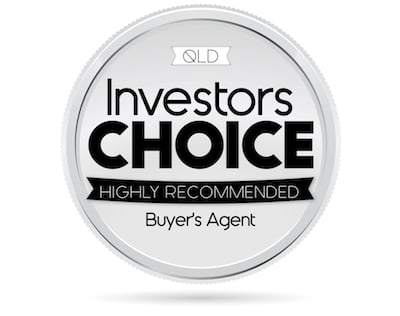 Stephen McGee and the team at National Property Buyers Queensland office have been recognized by clients and industry peers in the 2015 Investors Choice Awards.
National Property Buyers Queensland came highly recommended in this year's awards for their exceptional advice and superb service.
The Investors Choice Awards are open to investors who have engaged the services of professionals in the property industry to support the purchase of property. Voters are encouraged to score nominees across four criteria:
Value for Money: A score of 1-5 is allocated on how much value a voter feels they received per dollar paid.
Quality of advice/service: Voters can score their adviser or service provider from 1-5 based on the level of service or advise provided. This includes how expectations were met, value offered, how well needs were serviced, and outcomes achieved.
Customer experience: Advisers or service providers are scored between 1-5 on their overall customer service, including customer support, speed of delivery, communication, accessibility, and any other factors.
Net Promoter Score: This criteria is used to determine how likely a customer would be to recommend their adviser or service provider. Voters allocate a score of 0 to 10, 0 being not at all and 10 being extremely likely.
The National Property Buyers Victorian office also did very well in the awards. In the intense Melbourne market, the NPB Victorian team were nominated for the Buyer's Agent of the Year.
Great work to all the NPB Team!