by Antony Bucello & Catherine Cashmore
A 65 per cent clearance rate was recorded this weekend which is marginally lower than the year to date figure of 69 per cent. Notwithstanding, the property market in Melbourne continues to show modest improvements. We have now had 6 consecutive months during which house prices have improved – albeit, at a modest pace in comparison to previous cycles which saw values peak in the last quarter of 2010.
Sales volumes are also starting to improve across the state with the REIV recording a 9 per cent increase for the month of March. This is the highest increase to date and sits in stark contrast to this time last year. It's yet to be seen if the momentum can be sustained throughout the winter months with economists split over the continuing direction of the cash rate and consumer confidence still only showing marginal improvement – albeit, early indications are positive.
In annual terms, both owner-occupation and investment lending in Victoria are up by 2.5 per cent and 18.6 per cent respectively – proving the attraction of real estate as an 'appreciating' asset.
Although WA continues to be the fastest growing state by population – no doubt due to the strength of their resources sector, in absolute terms, Victoria has seen the largest annual gain to September 2012 – equalling an increase of 94,837 people. This will inevitably place pressure on both the rental and home buying market in the inner suburban localities, forcing more to the fringes as the population expands.
Recently the RBA gave a speech entitled 'Developments in the Australian Housing Market' in which they raised concerns about a potential 'oversupply' of accommodation in Melbourne's CBD and fringe suburbs. Although this will dampen demand in the 'new' housing market, it's unlikely to affect the established sector – prices of which are moving in a positive direction.
It's well know most home buyers and investors preference established over new – hence why we're once again witnessing increased competition around favoured stock that motivates the old angst amongst buyers, of 'get in quick before it's too late' – a feeling Melbournians are all too used to seeing in a heated auction atmosphere, which out of all the states, Victoria rules.
Whilst all of the above provides an element of confidence for would be investors, it's important to stress values are still behind their 'peak' and in this respect, Melbourne lags other states. On the upside, there are plenty of affordable opportunities still available and if the general trend persists, modest nominal gains are possible.
Most property commentators will stress that the market is fragmented and whilst we would caution anyone against the expectation that the next 10 years can produce the same gains achieved in Australia's preceding 'golden' decade of growth, it's still possible to out-perform the median through careful property selection.
For example, a higher clearance rate coupled with a high volume of auctions is usually a good indicator of heated demand and potential short term nominal gains. One such example is Hawthorn which has had a total 72 auctions to date and clearance rate of 80 per cent. It doesn't mean every property in Hawthorn is worthy of inspection – however the spike in transactions has produced an upturn in Hawthorn's median data and hints demand is once again outweighing 'quality' supply.
Next week, the REIV expects 570 auctions.
Weekend Clearance Rate Figures

Week Ending Sunday 7th April 2013

Clearance Rate:
65%
Total Auctions:
443 (10 unreported)
Sold:
286
Passed in:
157
At auction:
227
Vendor Bid:
90
Before auction:
59
Real bid:
67
After auction:
0
Total Private Sales:
541
Weekly Turnover:
827
Source: www.reiv.com.au
The NPB clearance rate is representative of the results evidenced in the 'quality' end of the marketplace. We take the results from a range of suburbs; however please note we are not 'suburb specific'. NPB Melbourne, negotiate on hundreds of properties for their clients each year throughout all areas of Melbourne and the Bellarine Peninsula. The properties we highlight are taken from a selection which we carefully analyse for quality assessment and revise daily.
NPB's clearance sustains the improving trend evidenced in national data – proving the increasing strength of Melbourne's quality residential property market.
Weekend Clearance Rate Figures

Week Ending Sunday 7th April 2013

NPB Clearance Rate:
79%
Total Auctions Reviewed:
34
Sold:
27
Passed in:
7
Under $600k+:
12
3
$600k-$1m:
7
2
$1m+:
8
2
Why is the NPB Clearance Rate always higher than the REIV Clearance Rate?
The NPB clearance rate is a snapshot of 'investment grade' or 'cream of the crop' properties representing only those we recommend to clients. These are properties that hold the best potential for a long term capital growth and rental demand. Whilst the Real Estate Institute of Victoria include all properties scheduled for auction (as reported by their members) – including those that are poorly located and unlikely to attract demand even in a robust climate; our clearance rate is far more representative of the market that represents our client's best interests. It's an important part of how we assess the best negotiation strategy for your needs.
The full list of the 34 properties reviewed by NPB this weekend:
< $600k

Suburb
Type
Beds
Quote
Result
Thornbury
Unit
1
$250k+
SOLD $262,000
Essendon
Apartment
1
$240-260k
SOLD $266,000
Preston
Apartment
2
$355-390k
SOLD $432,000
Reservoir
Unit
1
$390-430k
SOLD $435,000
Pascoe Vale
House
2
$400-450k
PASSED IN
Heidelberg Hghts
Units
2
$410-450k
SOLD $470,000
Box Hill North
Unit
2
$420k+
SOLD $470,000
Glenroy
House
3
$440k+
SOLD $510,000
Glen Iris
Apartment
2
$480k+
PASSED IN
Prahran
Apartment
2
$500-530k
SOLD $530,000
Reservoir
House
3
$490-530k
SOLD $540,000
Fitzroy
Apartment
2
$490-530k
SOLD $551,000
Alphington
Unit
2
$430-470k
SOLD $562,000
Reservoir
House
3
$500-550k
PASSED IN
Maribyrnong
House
3
$550k+
SOLD $590,000
Sold
12
Passed In
3
NPB Clearance Rate 80%
Total
15
$600k – $1m

Suburb
Type
Beds
Quote
Result
Footscray
House
2
$570-610k
PASSED IN
Surrey Hills
Unit
2
$480-520k
SOLD $600,000
Elwood
Apartment
2
$600-660k
SOLD $671,500
Brunswick West
House
2
$500-550k
SOLD $683,000
Thornbury
House
2
$600-660k
SOLD $687,500
Maribyrnong
House
5
$850-900k
SOLD $886,500
Prahran
House
3
$860-925k
SOLD $985,000
Prahran
House
3
$750-810k
SOLD $986,000
Camberwell
House
3
$900k+
PASSED IN
Sold
7
Passed In
2
NPB Clearance Rate 78%
Total
9
$1m+

Suburb
Type
Beds
Quote
Result
South Yarra
House
2
$950-1050k
SOLD $1,060,000
Mont Albert Nth
House
3
$850-950k
SOLD $1,084,000
Northcote
House
4
$1-1.1m
SOLD $1,100,000
Elsternwick
House
3
$980k
SOLD $1,125,000
Armadale
Townhouse
3
$1.1-1.2m
SOLD $1,202,000
Williamstown
House
3
$1.15-1.25m
SOLD $1,247,000
Brighton
House
3
$1.2-1.3m
SOLD $1,307,500
Hawthorn
House
5
$1.4m+
PASSED IN
Toorak
Apartment
3
$1.8m+
PASSED IN
Kew
House
5
$2.1m+
SOLD $2,415,000
Sold
8
Passed In
2
NPB Clearance Rate 80%
Total
10
Overall

Sold
27
Passed In
7
NPB Clearance Rate 79%
Total
34
AUCTIONS IN THE SPOTLIGHT
1/35 Fulham Rd, Alphington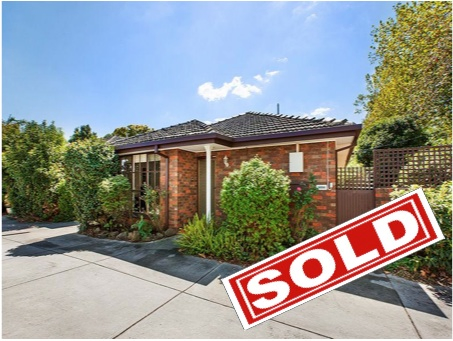 Reported by:

Antony Bucello

Agent:

Biggin Scott

Quote:

$430-470k

Crowd:

60 people (approx.)

Bidders:

4

On the Market:

$510,000

Result:

SOLD $562,000
Comment:
After a somewhat 'hopeful' real bid of $380,000 the auctioneer quickly placed a vendor bid of $480,000 after which 4 bidders competed. The home was well located, and despite the interior being in 'original condition' (requiring an update,) competition was relatively robust. At $510,000 the auctioneer announced the home 'on the market' and it sold $52K later for $562,000.
6 Toward St, Murrumbeena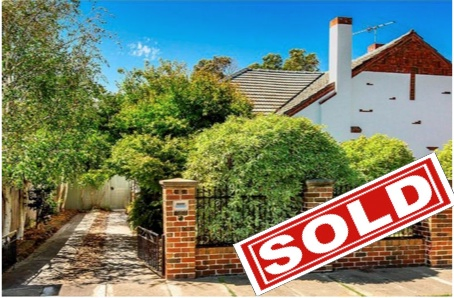 Reported by:

Catherine Cashmore

Agent:

Biggin Scott

Quote:

$550,000-$590,000

Crowd:

40 people (approx.)

Bidders:

3

On the Market:

$610,000

Result:

SOLD $630,000
Comment:
Three bidders competed for this two bedroom period dwelling in the heart of Murrumbeena. Opening with a genuine bid of $550,000 the auction commenced at a steady pace. Announced on the market around $600K, the winning bidder was the initial bidder who managed to secure the home for $630,000 following a late bid from a 3rd competitor who attempted to 'win' the auction by placing just one bid.
CONTACT US
If you need any assistance with searching, assessing or negotiating your next property purchase or simply wish to discuss your property buying needs, please don't hesitate to contact us. Alternatively, you can complete our online Help Us Help You form and we will contact you.
Regards
Antony Bucello and Catherine Cashmore